Lemony Olive Oil Banana Bread Recipe
Certain adventures call for the perfect banana bread, and this was one of them. A moist, ridiculously good banana bread recipe. A banana bread that is chocolate studded, lemon kissed, and made with whole wheat flour (and olive oil) - from Melissa Clark's new book.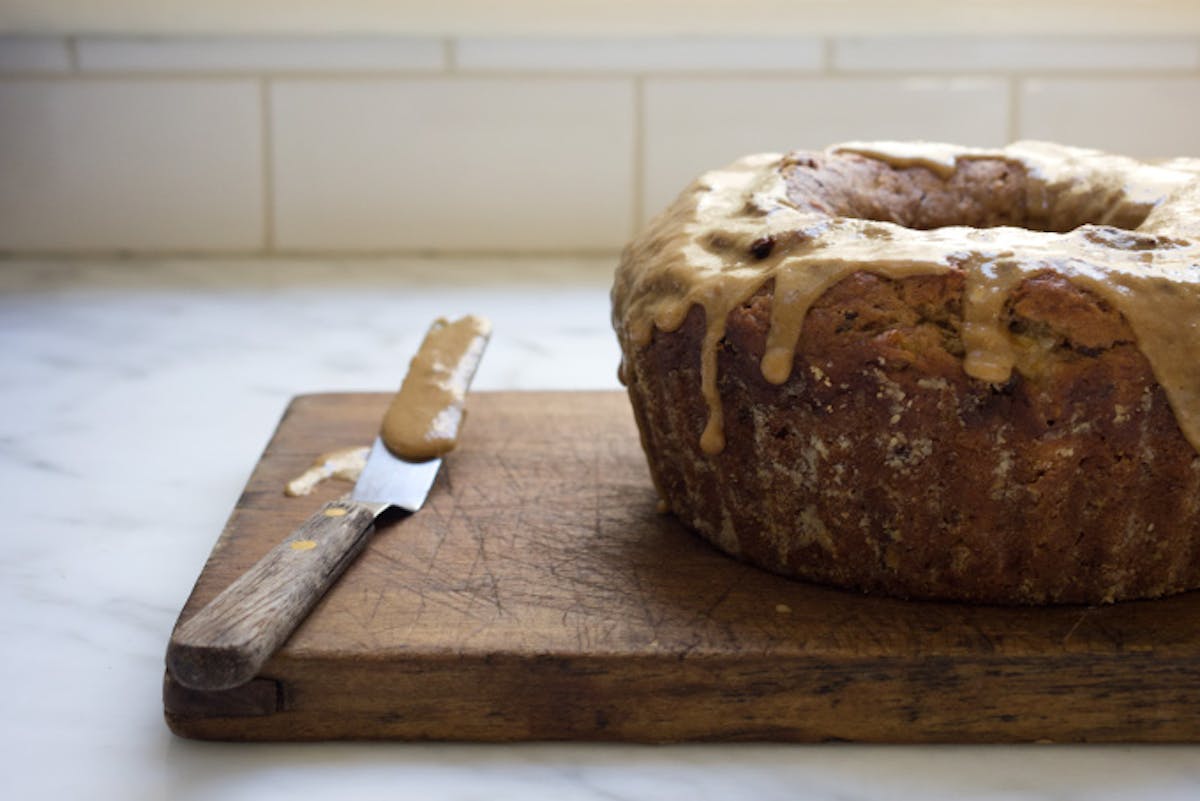 Certain adventures call for the perfect banana bread, and this was one of them. You can't really know what to expect regarding the weather when someone invites you to a late-October wedding near Monterey, California. A wedding at an off-season summer camp. I thought there was a good chance I'd be wearing Wellies under whatever dress I picked out, sloshing around in puddles. Not the case! The sun was strong, old moss-laced oak trees lent some shade, and the guests swam, shot rifles, barn danced, and drank plenty of bubbles at this multi-day fête. Knowing I couldn't go off to camp without a couple treats in my bag, I wrapped a massive piece of Melissa Clark's Lemony Olive Oil Banana Bread in parchment paper and tucked it away for snacking later.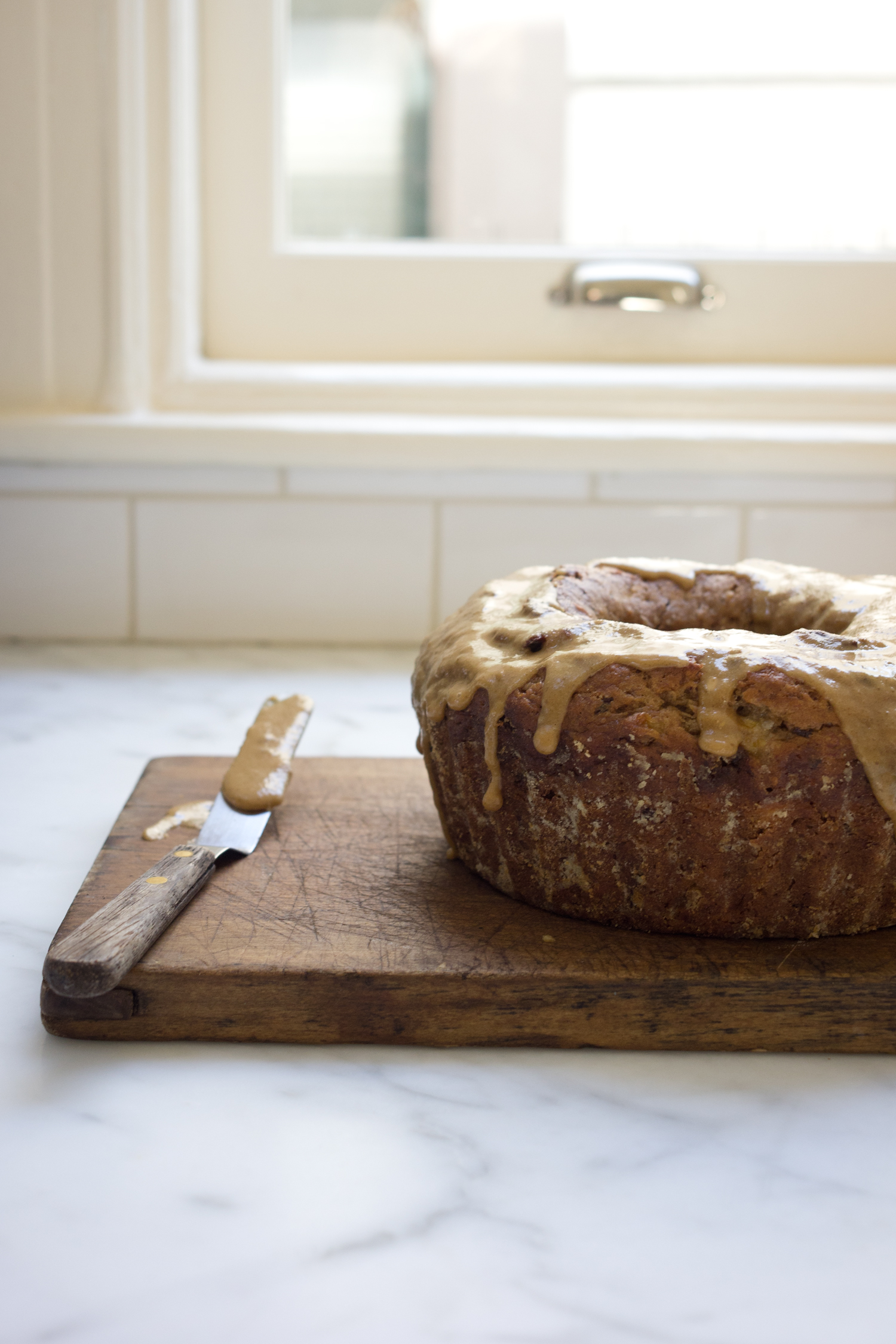 If you drive south, and then a bit east from Monterey, the landscape changes. It goes from the big horizons, slates and blues of the coast to rolling, golden hills, warmer temperatures, craggy trees, and horse properties. I grew up north of here by an hour, also inland in a similar way. Filled with oak trees, hills, yellow/gold, and hot days that extend into warm nights. The setting of the wedding felt incredibly familiar to me. In a way, those trees, the colors, that sky have always been a part of my life. It was nice. And I suppose it goes without saying, I was happy to have a camera with me to try to capture some moments from the wedding. Plus some shots that share a sense of what I love about this part of California.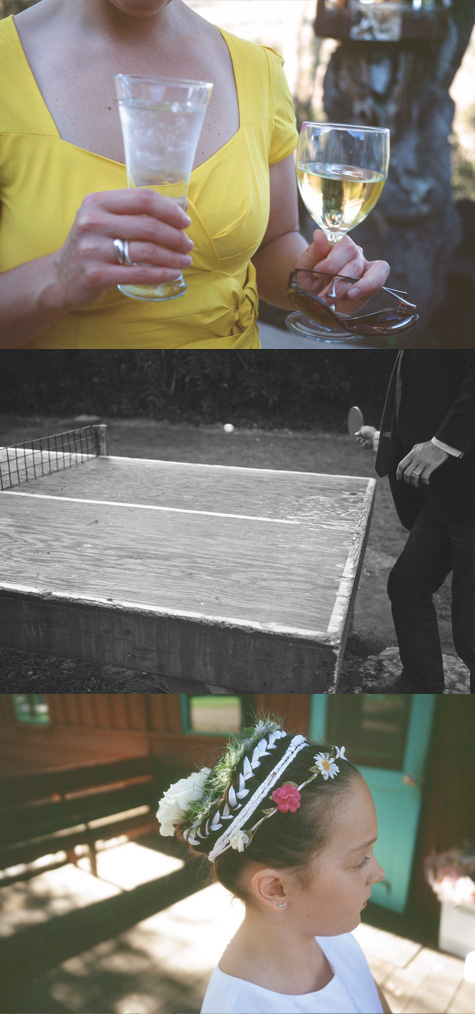 A Special Banana Bread
The banana bread - it's amazing. And, if you ask me, best served on a picnic table. There were a couple tiny tweaks I made to Melissa's recipe (it's one of about a dozen recipes I tagged from her new book, Cook This Now). Instead of using a loaf pan, I couldn't resist baking it in the bundt pan I recently picked up in an antique store. And, because I love the flavor combination of lemon and brown sugar, I worked some brown (muscovado) sugar into the icing. The icing sets up firm, and wrapped in paper (and taped or tied), slices won't mess up your purse (or suitcase). The cake is made with a good amount of whole wheat flour, generously chocolate-studded, with a good zing of lemon in the cake itself (and from the icing).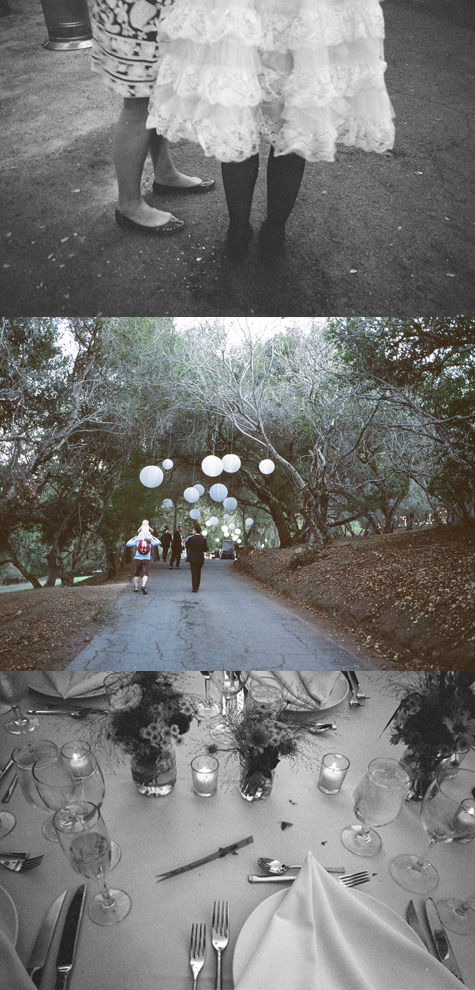 Congratulations Oliver & Naya, it was incredibly special to be part of your beautiful celebration - and (!) to finally meet Alana in person. And thank you Melissa, for a recipe I look forward to revisiting regularly. - h

Related post: Glazed Lemon Cake
Lemony Olive Oil Banana Bread
Melissa's recipe instructs you to coarsely chop the chocolate. My advice? Leave a good amount of sizable chunks of chocolate. They become big, melty, chocolate goldmines streaked throughout the cake. I used a more intricate shaped pan (when compared to a standard loaf tin), and both butter and floured it to help deter sticking.
Ingredients
1

cup

/ 4.5 oz / 125g all-purpose flour

1

cup

/ 5 oz / 140g whole wheat flour

3/4

cup

/ 4.5 oz / 125 g dark muscovado or dark brown sugar

3/4

teaspoon

baking soda

1/2

teaspoon

kosher salt

1

cup

/ 4 oz / 115 g coarsely chopped bittersweet chocolate

1/3

cup

/ 80 ml extra-virgin olive oil

2

large eggs, lightly beaten

1 1/2

cups

/ 12 oz / 340 g mashed, VERY ripe bananas (~3 bananas)

1/4

cup

/ 60 ml plain, whole milk yogurt

1

teaspoon

freshly grated lemon zest

1

teaspoon

vanilla extract
For the glaze:
1/2

cup

/ 3 oz / 85 g sifted dark muscovado or dark brown sugar

1/2

cup

/ 2 oz / 55g confectioners' sugar

4

teaspoons

freshly squeezed lemon juice
Instructions
Preheat the oven to 350° F, and place a rack in the center. Grease a 9- by 5- inch (23 x 13 cm) loaf pan, or equivalent.

In a large bowl, whisk together the flours, sugar, baking soda, and salt. Add the chocolate pieces and combine well.

In a separate bowl, mix together the olive oil, eggs, mashed banana, yogurt, zest, and vanilla. Pour the banana mixture into the flour mixture and fold with a spatula until just combined. Scrape the batter into the prepared pan and bake until golden brown, about 50 minutes. You want to get that beautiful color on the cake, but at the same time you don't want to bake all the moisture out of it. So the minute you're in that zone, pull it. Erring on the side of under-baking versus over.

Transfer the pan to a wire rack to cool in the pan for 10 minutes, then turn the loaf out of the pan to cool completely.

While the cake is cooling, prepare the glaze. In a bowl, whisk together the sugars and the lemon juice until smooth. When the cake is completely cool, drizzle the glaze on top of the cake, spreading with a spatula to cover.

Serves 10.
Related Recipes
More Recipes
Popular Ingredients