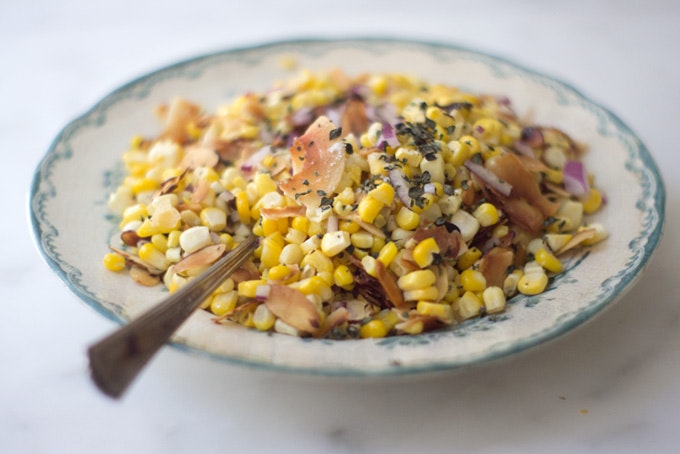 Coconut Corn Salad Recipe
We ventured out of San Francisco last week for a quick, mid-week, two-night camping trip - and this was the last thing I cooked before leaving. Five ears of corn, shaved in quick fashion, then sautéed in a bit of butter. I tricked it out with thyme, red onions, toasted almonds and coconut.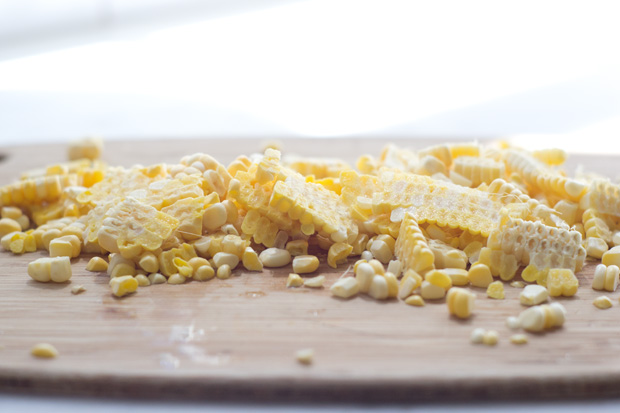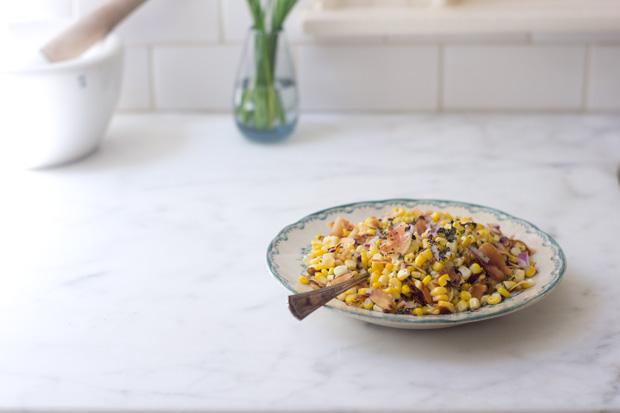 And, come to think of it, that might have been the last time I ate a proper meal (kidding!). We got to our destination (Sequoia National Park), spent the night, I got the stomach flu, we drove home. All the food I prepped for our camping adventure came with us, untouched. While I regroup, enjoy the corn. Or even better, let me know what you're doing with your corn lately. And while that's going on, I'll write up the next recipe (which might be the best thing to come out of my oven all year)...xo -h

Coconut Corn Salad Recipe
3 tablespoons unsalted butter
5 ears of corn, shucked
fine grain sea salt
3 tablespoons fresh thyme leaves
1 cup / 1 1/2 oz / 40 g big coconut flakes, well toasted
1 cup / 3 oz / 85 g sliced almonds, well toasted

3 tablespoons chopped red onions
big squeeze of fresh lemon or lime juice
Melt the butter in a large skillet over medium heat. Add the corn, sprinkle with a couple pinches of salt and stir well, you want all the corn to be coated. Cook for just a minute, until the corn looses its raw edge, stir in half the thyme, and then transfer the corn to a large serving bowl. Just before you're ready to serve, add most of the coconut flakes, most of the almonds, the rest of the thyme, red onions, and citrus juice. Stir well. Taste, season with more salt, to taste, and serve topped with the remaining coconut and almonds (and another jolt of juice if needed!).
Serves 4.
Prep time: 5 minutes - Cook time: 5 minutes