Corn Soup Recipe
A simple corn soup topped with an electric harissa-yogurt swirl + photos from a walk around North Beach on the Fourth of July.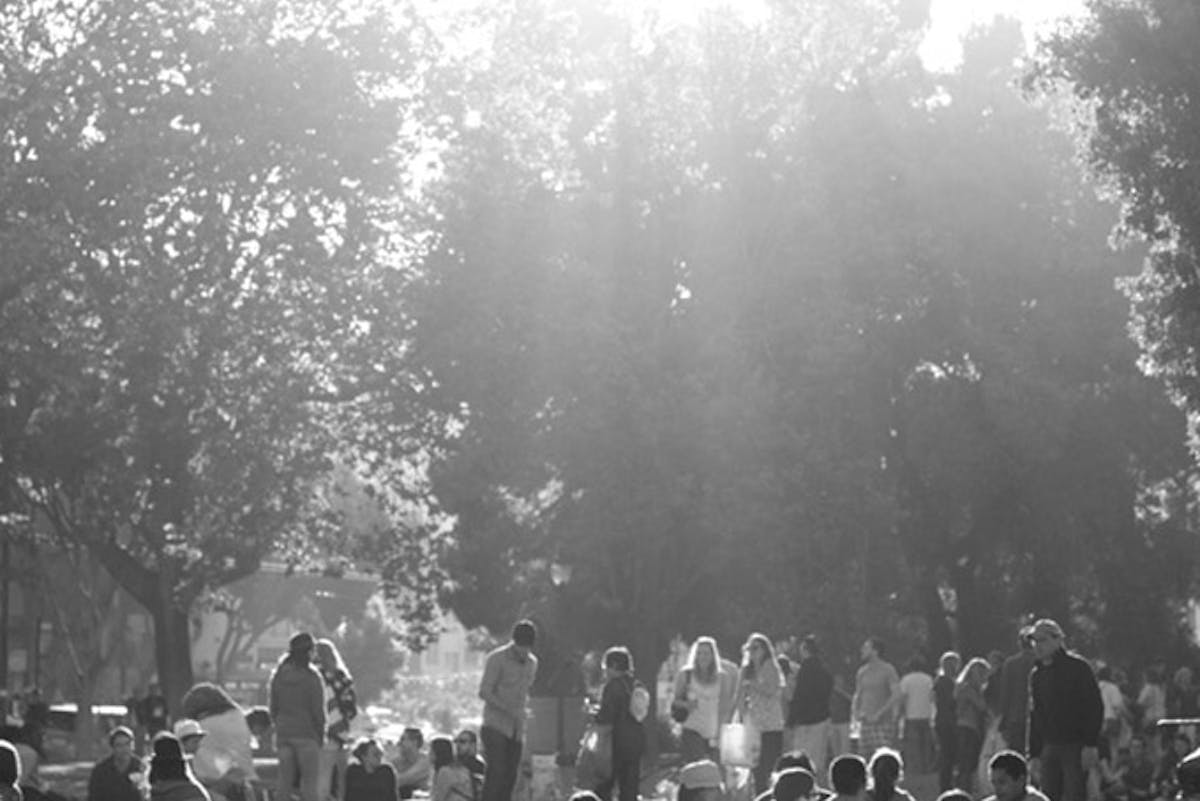 My heart broke a little the other night as I pulled a heavy wool coat from my closet. After fifteen summers in San Francisco, I know with absolute certainty I'll be cold at some point during Fourth of July fireworks. This year was as good as it gets though - warm daytime weather all weekend, and clear skies for the festivities. I only complained about being cold once all night. Holiday weekend highlights? This bowl of corn soup topped with harissa yogurt, and a walk around North Beach with my camera before watching the fireworks from underneath Coit Tower. Pics below.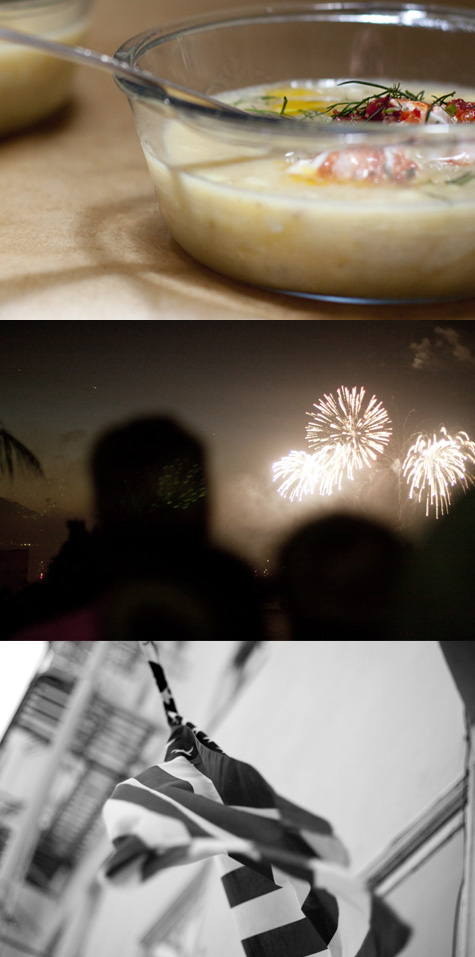 People were out in full force in the parks - picnic blankets, dogs zipping here and there, Frisbees, bikes, and boom boxes. The eventual sunset was stunning enough that I mentioned to Wayne that fireworks would just be a bonus. And after sunset, people clustered on the north-facing hillsides all across the city to watch the sky light up. It was a good night out, and made me happy to be bundled up in San Francisco.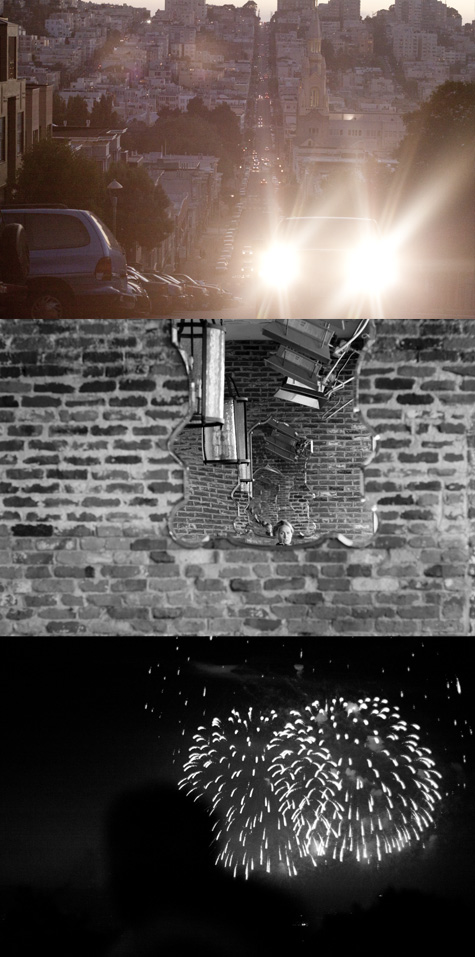 A couple more words about the corn soup. The harissa-yogurt swirl is one way I like to enjoy this soup. But there is typically a progression when I make a pot of corn soup like this. I enjoy the first small bowl straight, properly seasoned, and finished with little dabs of butter and a touch of homemade celery salt. This way, it's all about the corn. Then I'll move onto more adventurous toppings like this one, the harissa yogurt, for seconds and leftovers. It's a soup that's also great topped with feta and dill, or any number of compound butters. Make a pot, and play around a bit. If you can imagine it goes well with corn, work it into a topping, and see how it goes.

Corn Soup with Harissa Yogurt
I like this soup just like this, but if you're looking to make more of a meal of it - try serving over a bit of hot farro or barley. Or alternately, topped with a poached egg and sprinkled with toasted, sliced almonds.
6 ears corn, husks removed
7 cups / 1.65 liters water

2 tablespoons olive oil
1 tablespoon unsalted butter
1 pound potatoes, cut into 1/4-inch dice

4 medium shallots, chopped
3 medium cloves garlic, chopped
2 teaspoons fine grain sea salt
freshly ground pepper

plain yogurt, harissa, and fresh dill, to serve
Start by bringing the water to a boil in a large pot. While it is heating use a knife to cut the kernels from the cobs of corn, reserving them in a bowl. Take the cobs and place them in the water. Let them simmer there into a stock/broth while you're prepping the rest of the ingredients, ideally 15-30 minutes. Remove the cobs from the broth when you're ready to use it.
In the meantime, heat the olive oil and butter in a large skillet over medium-high heat. Add the potatoes, stir until they are well-coated, add a big pinch of salt, and saute until the potatoes are cooked through, about 5-7 minutes. When the potatoes are nearly cooked, add the shallots and garlic.
Add this mixture, along with the corn kernels and the salt, to the corn broth. Let simmer for 2-3 minutes. I like this soup a bit chunky, so I remove about half of the soup while I puree the rest, then stir the reserves chunky portion back in - combining smooth/chunky in the end. Taste and adjust with more salt and pepper, to your liking.
Serve dolloped with a bit of plain yogurt, salted, then swirled with a spoonful of harissa paste. And a sprinkling of fresh, chopped dill.
Serves 4.
Prep time: 15 minutes - Cook time: 10 minutes