Fantasy-ish Fudge Recipe
My take on the classic fantasy fudge recipe - made with Scharffen Berger chocolate, butter (not margarine) , and organic cane sugar.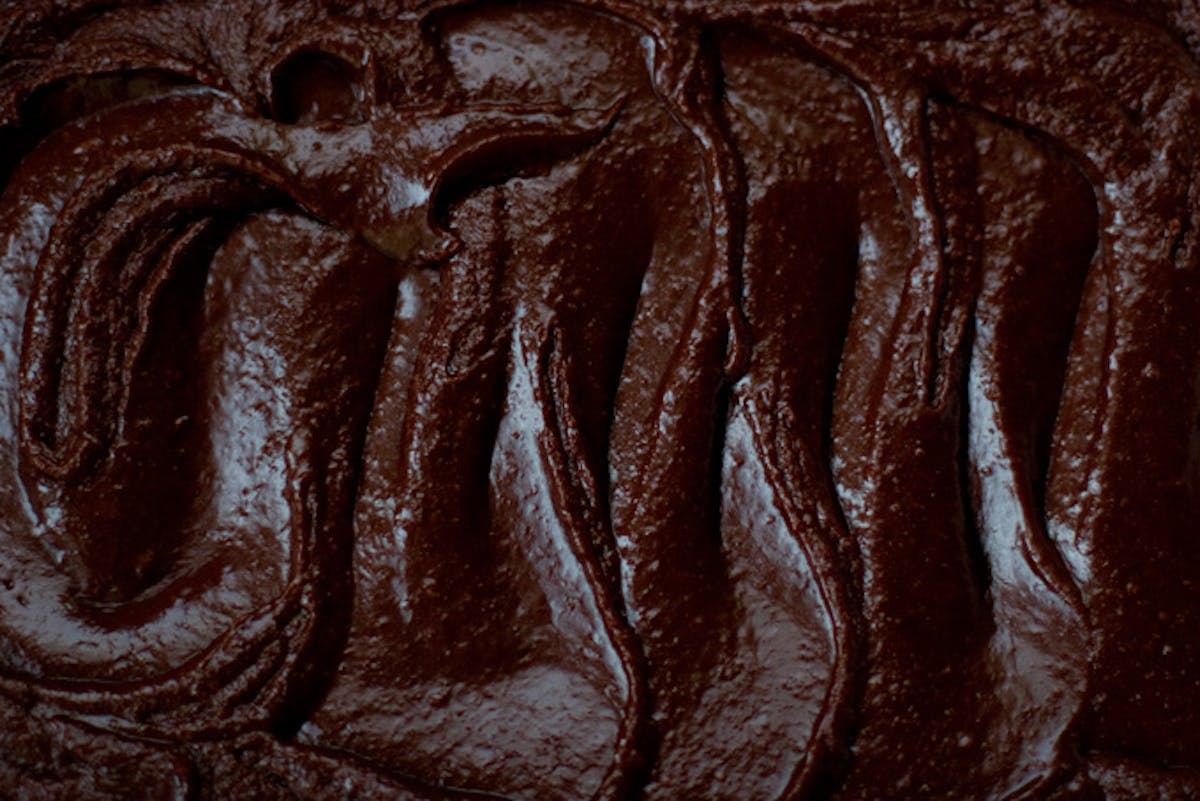 Classic fantasy fudge - so good, but oh-sooo bad. It's an icon of holiday indulgence, and the rich, smooth chocolate squares are hard to resist. I love the way each bite feathers against the enamel of my teeth. I love the jolt of tooth-ache inspiring sweetness that dissipates before I know what hit me. That being said, I'm never the supplier - I never make it. I know what goes into a batch of fantasy fudge, and rarely have anything other than the chocolate on hand in my own kitchen - no Kraft marshmallow creme, no margarine, no huge quantities of white sugar, no evaporated milk. But we are neck-deep in the holiday season, and when I came across a container of Ricemellow Crème the other day while grocery shopping, it occurred to me to try to make my own version using less processed and better quality base ingredients. It's still fudge, it's still the sweetest thing I've put in my mouth all year, but it's a few degrees in my direction on the ingredient spectrum.
Here's how I approached this. I wanted to maintain the spirit, texture, and general flavor of the original recipe. I didn't even attempt to cut back on sugar, fat, or anything like that. When it comes to fudge, I think I'd rather enjoy half as much amazing fudge, and have it be great. A small piece of this goes a long, long, way. I used butter as the fat and organic, fine-grain cane sugar, and the Ricemellow Crème - which is made from brown rice syrup. I used coconut milk, and its mild flavor worked beautifully in place of the evaporated milk. And I used a bar of Scharffen Berger 62% semi-sweet chocolate. I like my fudge smooth, so no nuts in my version - but if you like your fudge chunky, the original calls for 1 cup chopped walnuts.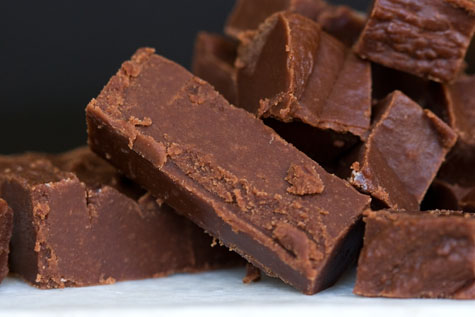 I haven't tested it yet, but I'm nearly positive you can do a delicious vegan version of this recipe by using coconut oil in place of the butter. Also, for reference, Kraft Marshmallow Creme doesn't have gelatin in it, but it does have corn syrup, artificial color and flavor, and egg whites (for those of you avoiding animal-related products). The original, classic fantasy fudge recipe was printed on the side of Kraft Marshmallow Creme jars.
Fantasy-ish Fudge Recipe
I used Ricemellow Creme here. If you can't find Ricemellow Crème in your natural food store, you can still use regular marshmallow creme with good results. Vegans, I almost did this with coconut oil - I think it would be a reasonable (and tasty) substitute for the butter here.
1 9.7-ounce bar of good-quality semi-sweet chocolate (62% Scharffen Berger)
3 cups organic cane sugar
3/4 cup unsalted butter
2/3 cup lite coconut milk (regular is fine too)
7 ounces Ricemellow Crème (or the marshmallow creme of your choice)
2 teaspoons vanilla extract
1 cup chopped walnuts (optional)
Butter a 13x9 baking dish. Alternately, you can line it with parchment paper. Finely chop the chocolate bar and set aside.
Combine the sugar, butter, and coconut milk in a thick-bottomed medium-large saucepan. Slowly bring the mixture to an active boil, stirring constantly. Continue boiling for five minutes over medium heat - if you are using a candy thermometer it should reach about 235F degrees. Remove from heat, stir in the chopped chocolate. Continue stirring until the chocolate is melted, add then add the Ricemellow Creme, vanilla, and nuts (if you are using them).
Pour the fudge into the prepared baking dish, and let cool. After 5 minutes or so, I use a spatula to make a swirl texture on the top of the fudge (optional). You can let it set at room temperature, but I like to let it cool in the refrigerator overnight, where it sets up nicely, making it simple to slice into 1/2-inch cubes. Tip: A thin knife is best for cutting, or (even better) a large pizza cutting wheel.
Makes a couple hundred tiny fudge bites.