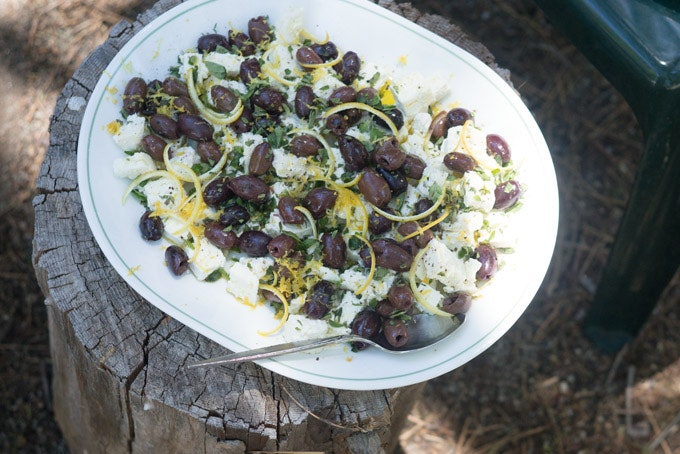 Feta Oregano Salad Recipe
What you can't see in the photos here is the river running just a few feet out of frame. You can't smell the pine and redwood or their sun-warmed tree bark. What you can see is a good lunch. We were greeted at my friend Bonni's sweet, little alpine cabin with this deliciousness. I thought I'd share her feta-olive preparation - it was beautiful, and it is something you can throw together and serve as part of a series of mezze for people to pull from. It's comprised of good feta and olives served with a lot of fresh oregano, slivered lemon rind, black pepper, and a thick finishing thread of olive oil. Bonni served it with an assortment of crackers and pita, black yogurt-dolloped lentils, and chilled rosé. You can enjoy any leftovers on salad greens or grains, or a simple pasta bowl. You can also cover the herbs, feta, and olives in with olive oil in a little oven-proof dish, and heat it through for a nice little appetizer.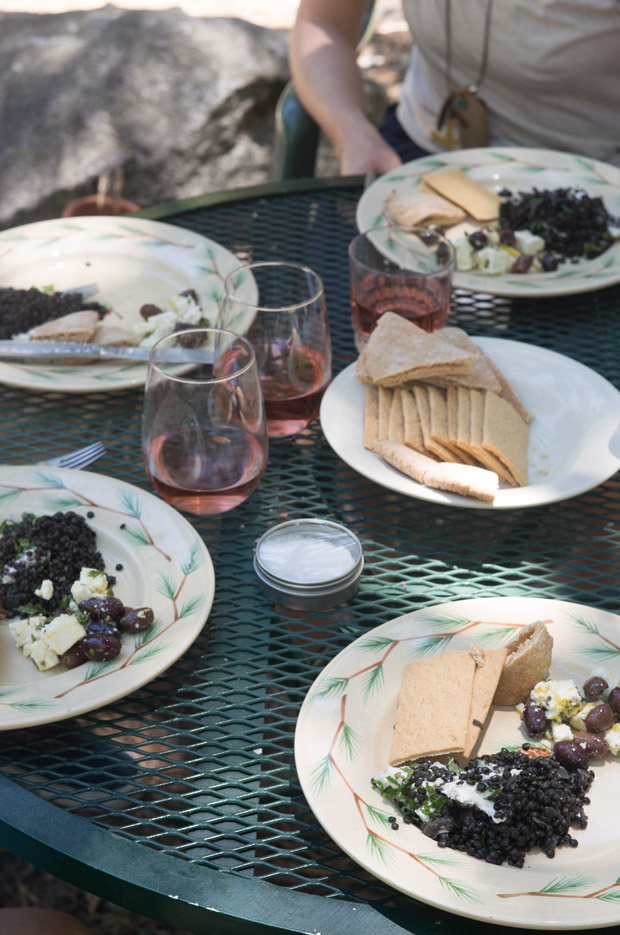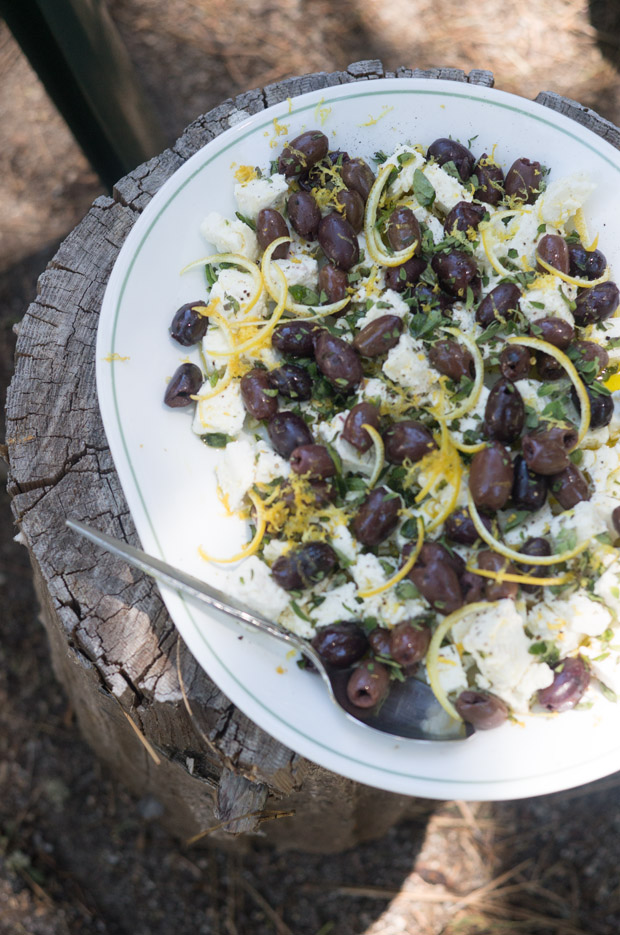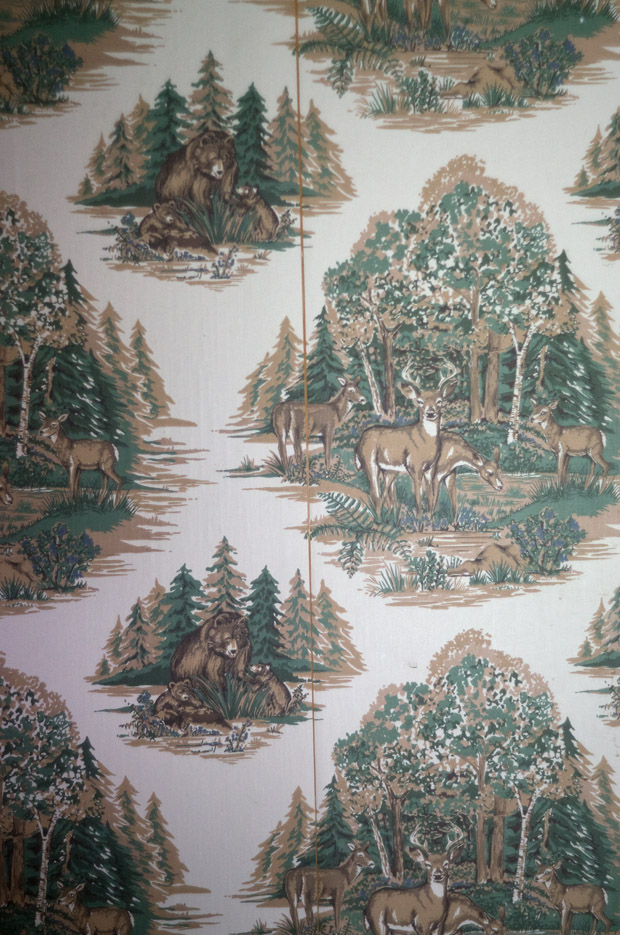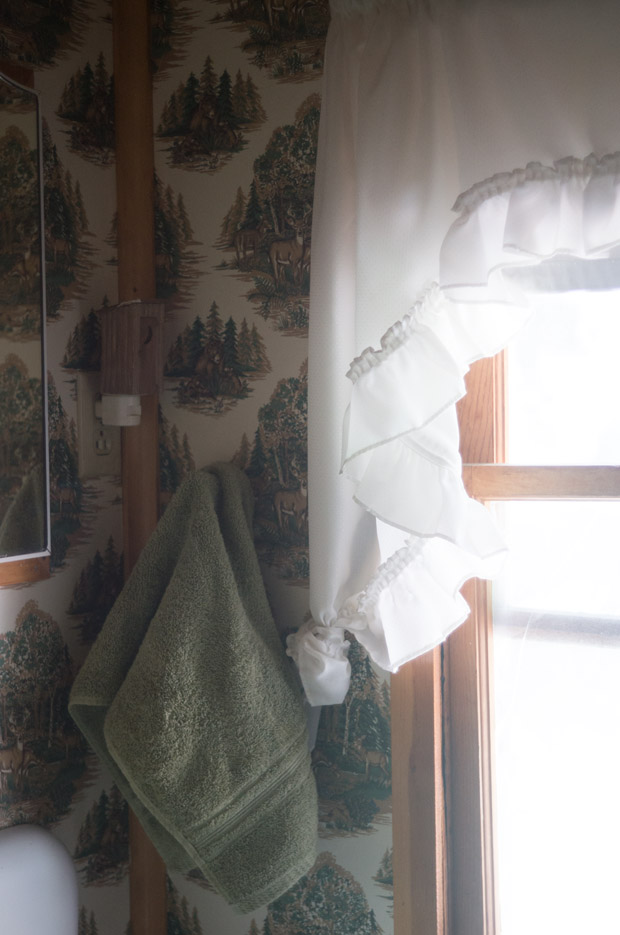 A couple of suggestions related to the salad - if you can find good sheep's milk feta, that's what you want. Whatever feta you buy, give it a taste, and adjust the seasoning of the plate overall depending on the saltiness. Some feta is better after a quick rinse (pat dry) to rid it of brine. Same goes for the olives, I normally give olives in this sort of dish a quick rinse, then dry, before proceeding with the recipe. And, avoid canned olives. In otherwords, you want each component to be delicious (and not out of balance) on it's own. As far as herbs - Bonni used fresh oregano here, but if your summer herb garden is in full swing feel free to mix things up with basil, mint, lemon verbena, and/or thyme.
Feta Oregano Salad
If your market has a cheese monger, ask about your feta options there.
8 ounces feta cheese, rinsed and pat dry
8 ounces pitted Kalamata olives, rinsed and pat dry
1/3 cup fresh oregano leaves
2 lemons
scant 1/4 cup / 50 ml extra virgin olive oil
lots of freshly ground black pepper

to serve: toasted pita, crackers, lentils, pasta, just about anything!
With a sharp knife, cut the feta into smal cubes. Wipe the knife clean between cuts for easier slicing. Arrange in a bowl or on a platter with the olives and oregano leaves. Take the lemons, zest one of them, then peel the other, and thinly slice the peel into pretty wisps - be sure to trim any pith from the peel. Sprinkle the lemon across the platter before drizzling with the olive oil and finishing with lots of freshly ground pepper, and a squeeze of lemon juice.
Serves 4 as a side.