Green Rice with Smoked Paprika Recipe
The green rice recipe that got away from me - lots of spring produce, finished with smoked paprika and toasted pine nuts.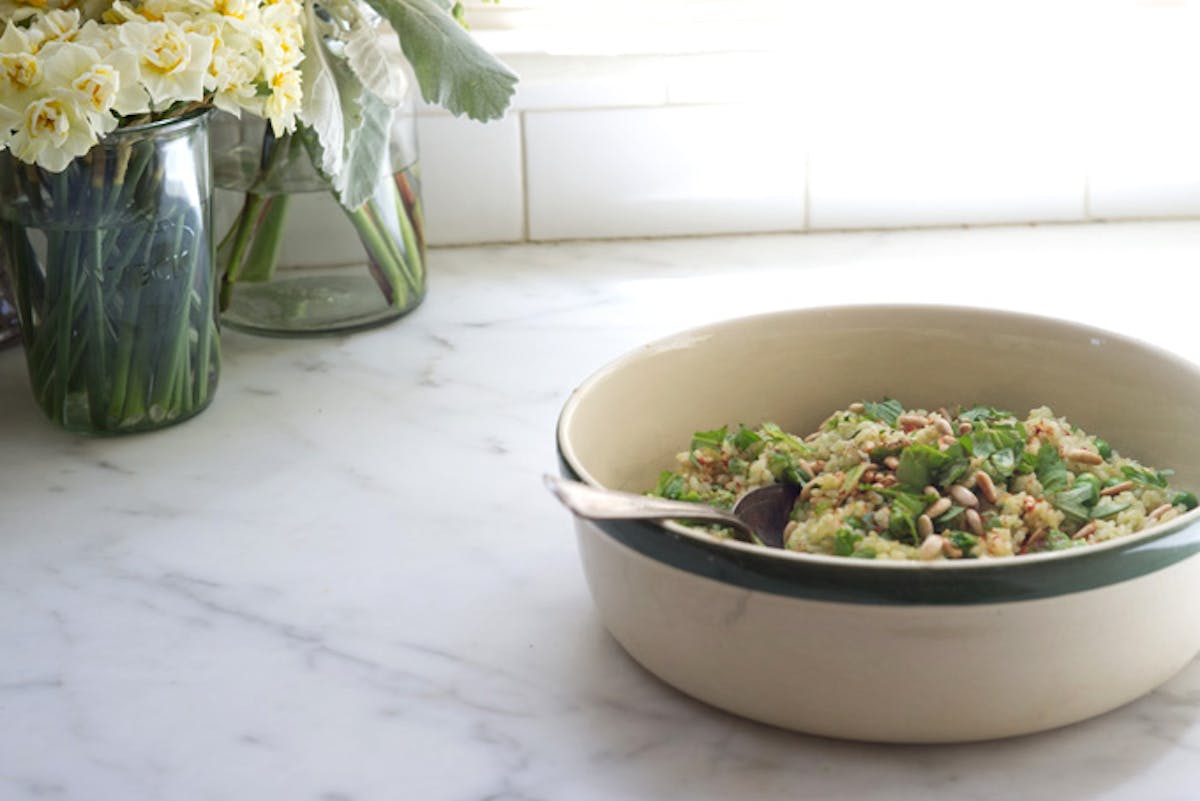 This is the green rice recipe that got away from me. It was the last thing I cooked before leaving for New York, and I intended to keep it simple. There was some arugula to use up, and a good amount of cooked brown rice. Oh, and some peas. And a nub of Gruyere. That mint isn't going to last....You see where this is headed? Anyway, I made some green rice, perfectly good, but probably not something I'd bother posting about. Then I added a couple finishing touches, and it turned this into something I was quite excited about, something I'd absolutely make again - so I thought I'd share.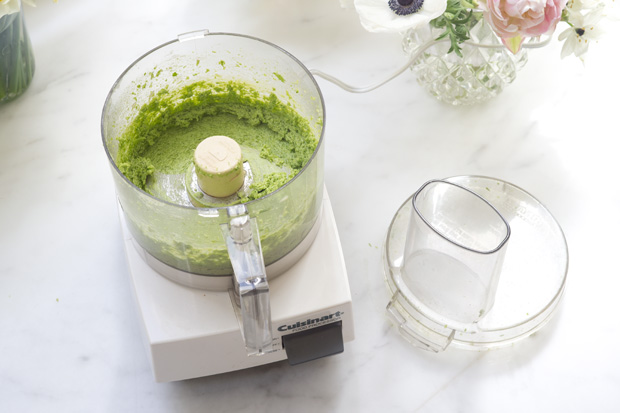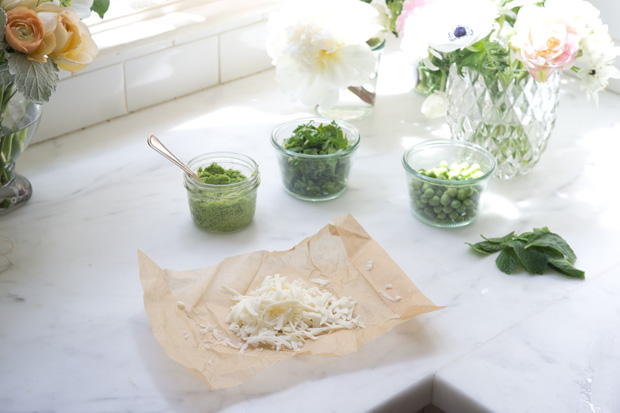 The finishing touches? Smoked paprika and toasted pine nuts. Doesn't sound particularly special, right? But it was one of those things. Remarkably good. I've been on a bit of a smoked paprika kick lately, using it instead of chili peppers, or curry powders, and the like. I thought it'd add some depth and flair here. And it did. The paprika brings a smoked-out boldness that works brilliantly with the creaminess of the pine nuts and the spicy edge of the arugula. I don't want to completely oversell this, but I thought the flavors came together in a really nice way.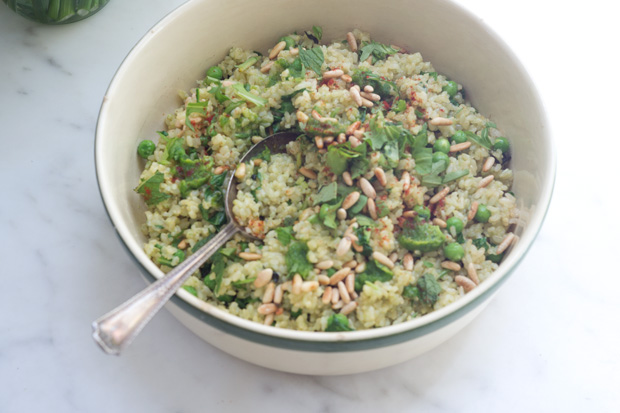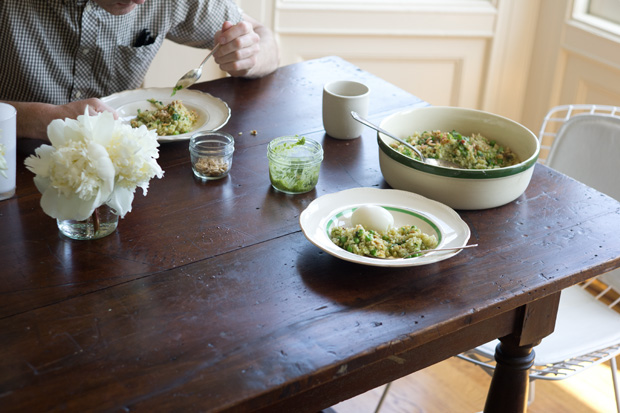 I could imagine making a smoked paprika oil and using it as a drizzle in place of the ground spice, or taking the whole thing in a different direction entirely - using any leftover spicy lemon coconut sauce you might have in place of the arugula butter, and still finishing it off with the paprika and pine nuts...

Green Rice with Smoked Paprika
2 cups / 14 oz / 400 g brown rice
3 cups / 710 ml water
1/2 teaspoon fine grain sea salt

1 big handful peas (fresh or frozen)
3+ tablespoons arugula-shallot butter*
1 big handful chopped arugula
12 mint leaves, torn
a big handful grated melty cheese (i.e. Gruyere)

a generous dusting of smoked paprika
big handful well-toasted pine nuts (or almonds)
lemon wedges
In a colander or fine-mesh strainer, rinse the rice and drain. Bring the rice, water, and salt to a boil over medium-high heat in your thickest-bottomed pot. Dial the heat back so the water is just simmering actively - low-med. Cover with tight fitting lid, and try not to peek too often. Cook the rice until the water has been absorbed and the grains are cooked through, usually 40 minutes to an hour. If the grains have cooked but there's still water to be absorbed, dial the heat up to medium-high until the pan dries out, being careful not to scorch the rice at the bottom. Remove the rice from heat, fluff with a fork, and then stir in the peas. Cover for another five minutes or, long enough for the peas to cook a bit from the residual heat.
The consistency of the rice is important here - you don't want it too wet. Too dry is no good either. If you need to work in a bit more water, go for it. Then stir in a big dollop of arugula butter, I start with about 3 tablespoons, and add from there. Stir in the arugula, mint, and cheese. Season with more salt if needed.
Serve topped with a generous dusting of smoked paprika, plenty of nuts, and a squeeze of lemon juice if you like.
Serves 6 as a side.
*Arugula Shallot Butter: To make this compound butter puree 4 tablespoons of unsalted butter, a big handful of arugula, 1 medium shallot (peeled), and a couple pinches of salt in a processor for at least 30 seconds - until it is no longer chunky. Add a pinch of sugar or spoonful of honey if you need to balance out the flavor a bit.
Prep time: 5 minutes - Cook time: 40 minutes