Hearst Castle Shortbread Cookies Recipe
A beautiful, buttery shortbread cookie recipe straight from the Hearst Castle kitchen.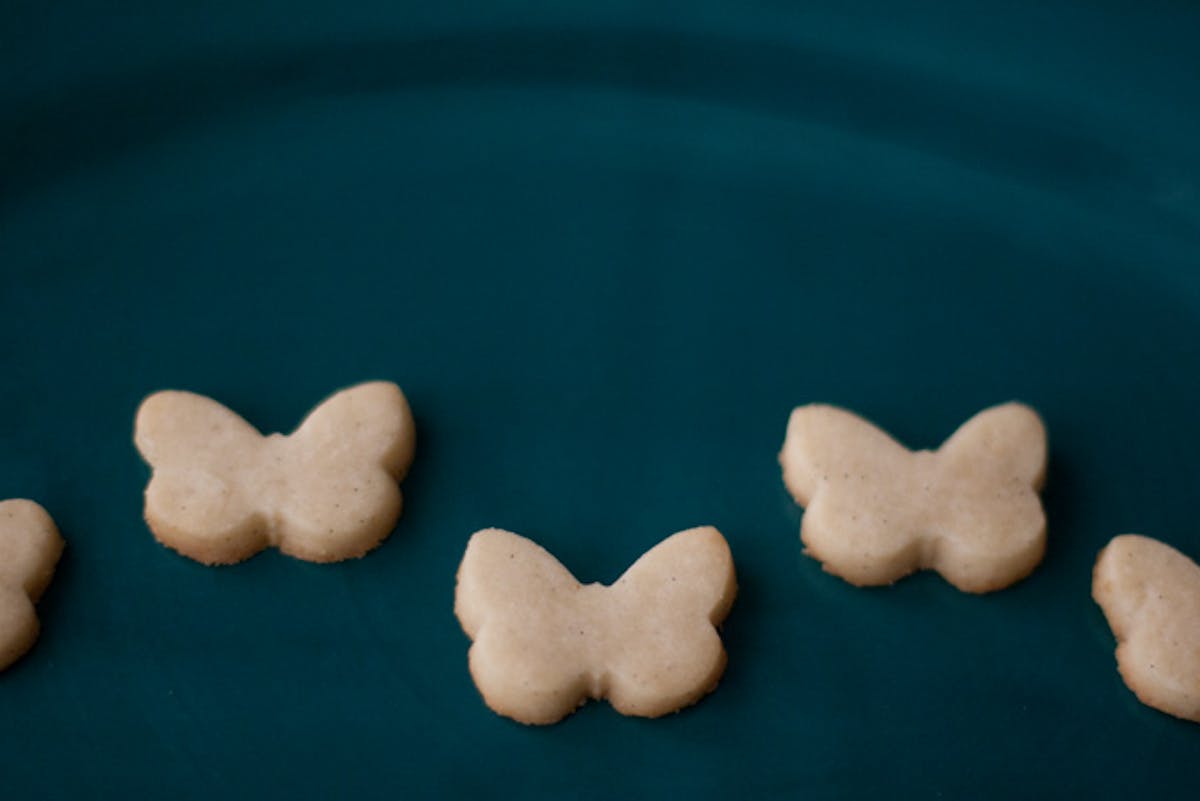 This week I'm sharing with you a beautiful, buttery shortbread cookie recipe. I encountered it while on a mini road-trip late last week. Wayne and I packed up the car and headed south down the California coast to our destination, a beach front campsite in San Simeon, Ca - better known as the home of Hearst Castle. This was my first visit to La Cuesta Encantada, and for those of you aren't familiar with the lavish estate, well.....it is certainly a sight to see.
When you visit William Randolph Hearst's famous estate you have the choice of five different tours. We opted for the one that took us through a few parts of the property I was interested in, namely the pools, the view from the top floor, and of course the kitchen. I posted a few extra pictures here. The morning after we finished our visit we were strolling around neighboring Cambria village when I stumbled on the Castle Cookbook, a 100 page collection of historic menus and recipes. The bounty of the property was evident in the food served there, as highlighted in this passage from the cookbook...
"...Fresh eggs were delivered to the castle each day. the dairy furnished milk, cream, cheeses, and butter. Fruits and nuts were picked from the orchards: oranges, lemons, persimmons, pears, apples, tangerines, apricots, prunes, plums, nectarines, figs, grapefruit, mulberries, kumquats, peaches, avocados, quince, many kinds of berries and black and English walnuts..."
I can attest to this legacy, as a visitor I saw many bejeweled kumquats and oranges ripe for the picking on trees lining the road up to the main house.
So, which recipe to try from The Castle Cookbook? It's brimming with recipes like red caviar canapes, baked apples, cheese puff ups, Yorkshire pudding, popovers, and fruit salads. I decided to try the shortbread recipe, I love a good shortbread, and this versions was a bit different. I don't normally use any leavener in my shortbread cookies - the castle version adds a bit.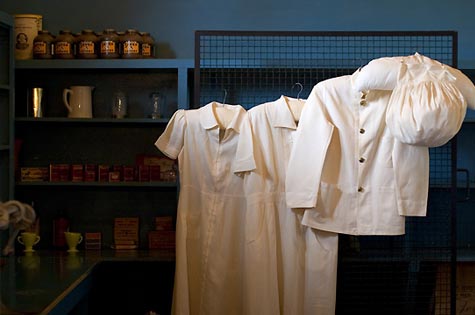 The shortbread cookies baked up beautifully, and the touch of baking powder added a delicate lightness to the cookies that I appreciated. I thought the shortbread would go along nicely with a big bowl of the stunning Lapin cherries I received from the Batch Family in Manson, Washington. The plan was to take the cherries and shortbread to share with my wine club.
I like my shortbread straight, but this is the kind of cookie that lends itself nicely to various add-ins. Some suggestions: powdered ginger & chopped crystalized ginger, lots of citrus zest, cinnamon and spice, chocolate shaving or just dunk on corner of your cookies in a bit of melted chocolate - other ideas?
Hearst Castle Shortbread Cookie Recipe
This is a shortbread recipe inspired by the version published in The Castle Cookbook by Marjorie Collard and Ann Marie Lopez. I added a few of my own touches and elaborated on the instructions - the end result is a perfectly light and buttery shortbread cookie with just the right amount of sweetness.
4 cups all-purpose flour
1/2 teaspoon baking powder
3/4 teaspoon fine grain sea salt
1 pound unsalted butter
1 cup powdered sugar
1/2 teaspoon vanilla extract
1 vanilla bean (optional)
Preheat oven to 350F degrees. Sift the flour, baking powder, and salt into a medium bowl and set aside.
In a mixing bowl beat the butter until light and fluffy. Add the powdered sugar and beat again, scraping down the sides of the mixing bowl once or twice as you are mixing. Beat in the vanilla extract. If you have a vanilla bean slit it open along its entire length, scrape out the vanilla bean paste from the interior of the bean, and add this to the mixer as well. Add the flour mixture in two additions. Stir until everything comes together into a thick dough.
Turn the dough out onto a countertop and divide into two pieces, there is quite a bit of dough, so cutting it into two pieces just makes it easier to roll out later on. Press each piece of dough out into a flat patty an inch thick. Wrap each piece in plastic and chill completely in the refrigerator - about thirty minutes. When the dough is chilled, use a rolling pin to roll the dough out 1/4-1/2-inch thick. Cut the dough into desired shapes using cookie cutters or a knife and place on a parchment (or Silpat) lined baking sheet.
Bake for 7 to 10 minutes, or until the bottoms of the cookies are barely golden.
Makes 3 or 4 dozen tiny cookies - more or less depending on the size of your cutters.