Swedish Rye Cookies
Powder-kissed and pretty, these Swedish Rye cookies are perfect for anyone after a not-too-sweet, shortbread-style butter cookie.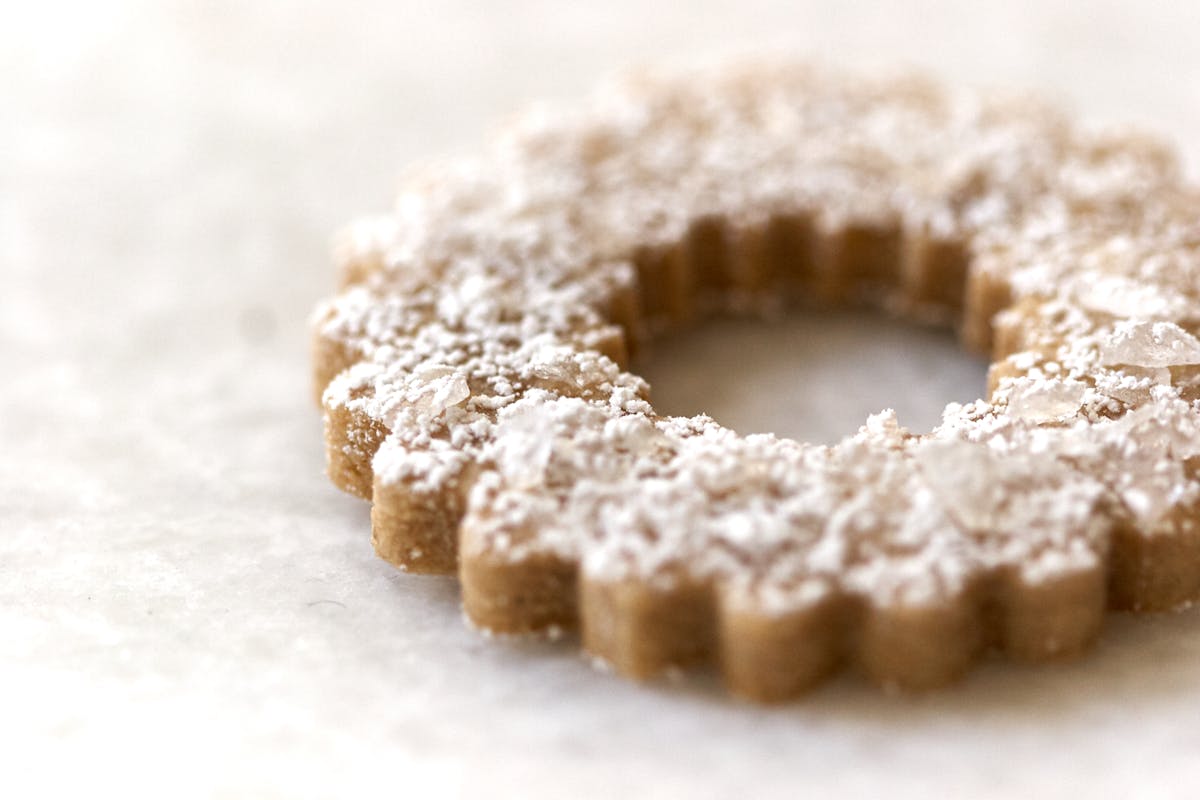 Powder-kissed and pretty, these Swedish Rye cookies are perfect for holiday cookie enthusiasts (or, anyone really!) after a not-too-sweet, shortbread-style butter cookie. I make them with a blend of rye and whole wheat pastry flours, and also break with tradition when it comes adding a secret ingredient. Because I love the taste of toasted rye bread slathered with cream cheese, I use a butter/cream cheese combination for the dough - instead of a butter-only dough.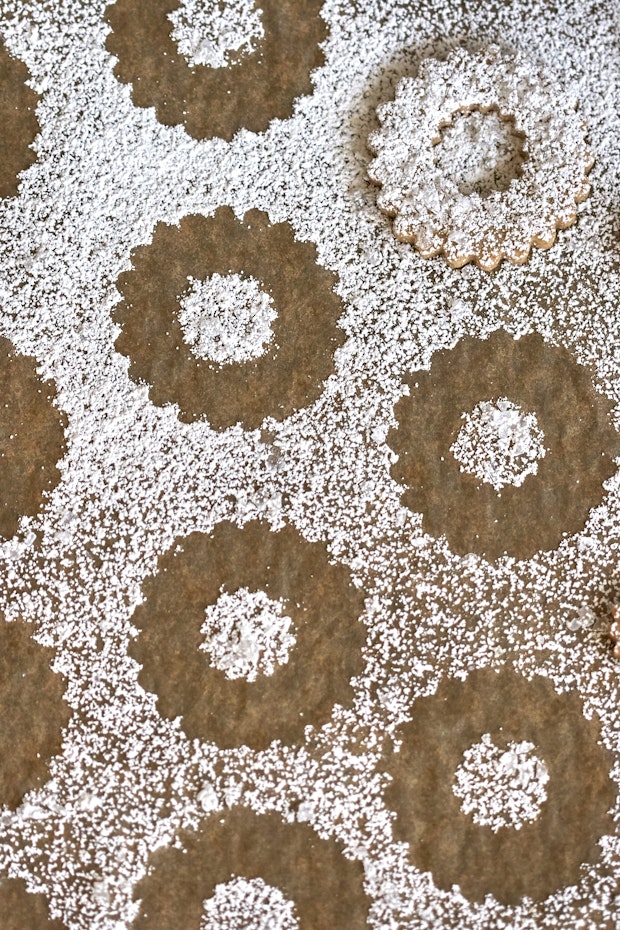 These cookies can be baked into all sorts of shapes although I do like to roll & stamp them. The dough is generally easy to work with and I've found that cutters from super small up to medium-large in size work really well.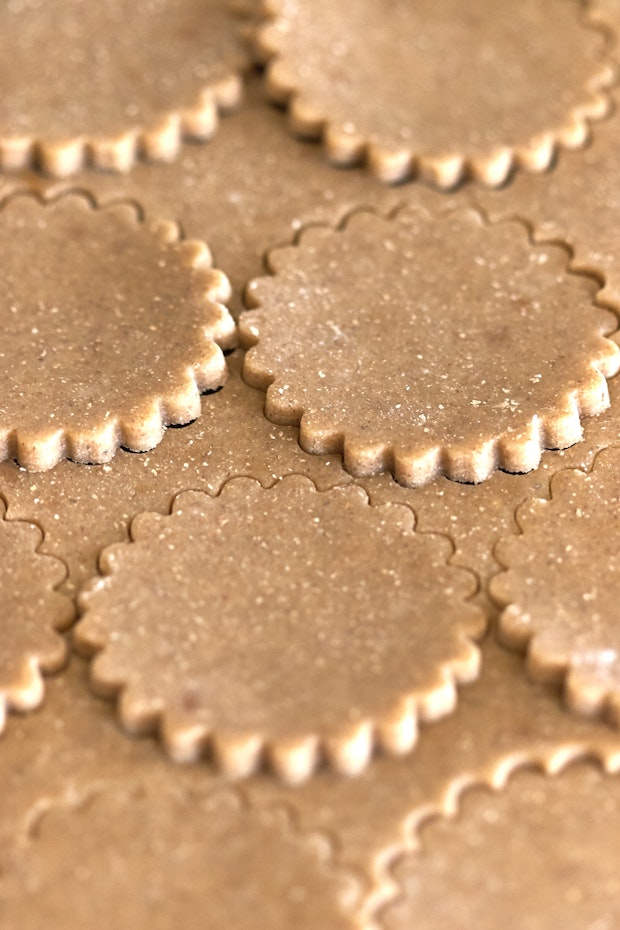 Other Ideas
I suspect you could experiment with other flours in place of the rye and expect good results - barley or oat flours might work well. I was also thinking about doing a savory version of this cookie with herbs and grated cheese in place of most/all of the sugar - turning it into a buttery rye cream-cheese herb cracker...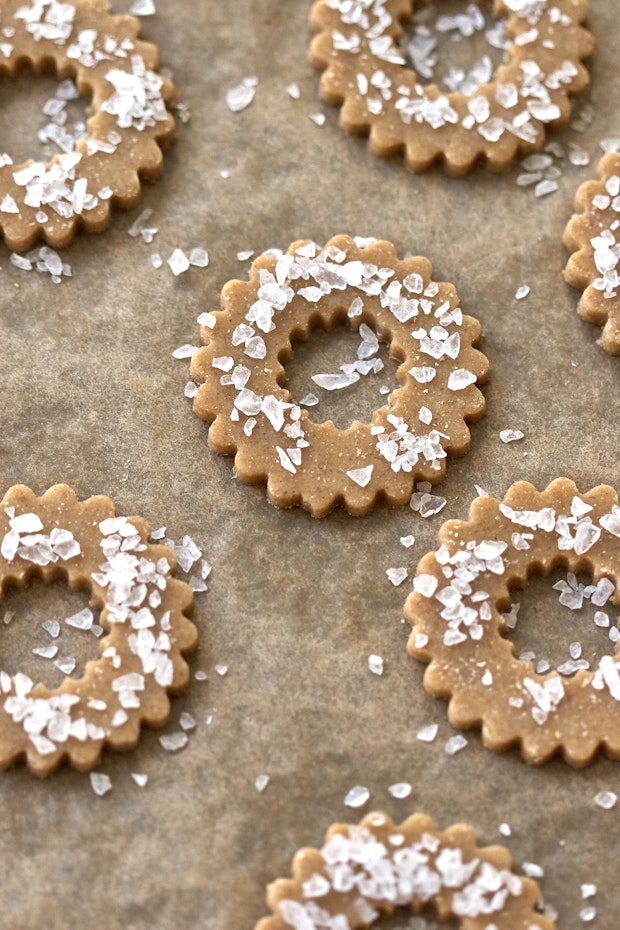 Variations
A number of you have commented over the years with successful variations on this recipe. I wanted to highlight a couple here with the hope that it might be helpful!
Can these be adapted to be vegan

? Truman notes, "I replaced the butter and cream cheese with earth balance vegan buttery stick and tofutti better than cream cheese. This made it a bit more heart healthy, and vegan as well." And along those lines, Keri adds, "I made the vegan version of these as well! They are delicious – I added some grated orange zest and ground anise seed, and they remind me of a less-crispy version of my grandma's pepperkaker."

KanelBulle spiced things up

, "I combined this with the gingerbread idea by adding spices – ginger, cloves, nutmeg and cinnamon – and using a dark sugar that is called "molasses sugar". It came out brilliantly (even if I don't have the cutters to make those rings)."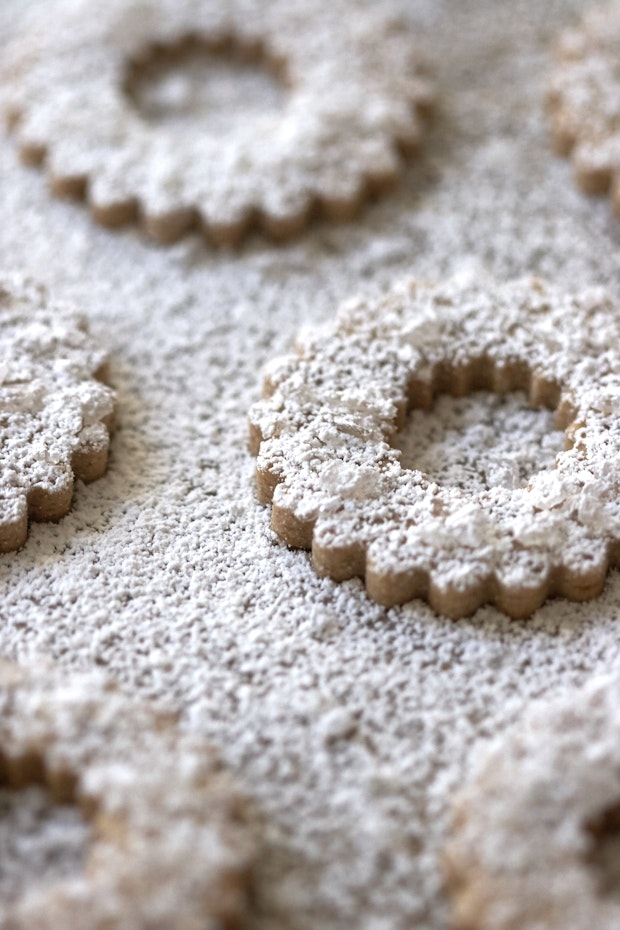 More Christmas Cookie Recipes
Swedish Rye Cookie
I use whole wheat pastry flour here, but you can substitute unbleached all-purpose flour if you like.
Ingredients
1

cup

rye flour

1

cup

whole wheat pastry flour

1/2

teaspoon

fine grain sea salt

1/2

cup

cream cheese, room temperature

1/2

cup

unsalted butter, room temperature

1/2

cup

fine grain natural cane sugar, sifted

large grain sugar (for sprinkling)

organic powdered sugar (for snow)
Instructions
Line a couple baking sheets with parchment paper.

In a medium-sized bowl combine the flours and salt. Set aside. In an electric mixer (or by hand) beat the cream cheese until light and fluffy, add the butter and do the same, mixing until the two are well combined. Beat in the sugar and mix until well incorporated. Add the flour mixture to the butter mixture and stir only long enough to combine the two. The dough should no longer be dusty looking. Turn the dough out onto the counter, knead once or twice to bring it together, shape into a ball, flatten, wrap in plastic and chill it in a refrigerator.

Heat your oven to 350F degrees, and arrange the racks in the top and bottom thirds.. When you are ready to roll out your cookies do so on a lightly floured work surface. Roll the dough out to 1/4-inch thickness, and cut into shapes with the cookie cutter of your choice. Place on the prepared baking sheets an inch apart, and sprinkle each cookie with a bit of large-grain sugar. Bake for six or seven minutes, just until cookies are fragrant, and getting a bit golden at the edges - avoid over-baking or they will come out on the dry side. Allow to cool completely, and dust cookies with a bit of powdered sugar.
Notes
Makes dozens of tiny cookies, less if you are cutting them larger.
Related Recipes
More Recipes
Popular Ingredients