Homemade Tarragon Soda Recipe
A recipe for homemade tarragon soda, and a long list of other ways you can put the tarragon syrup to use.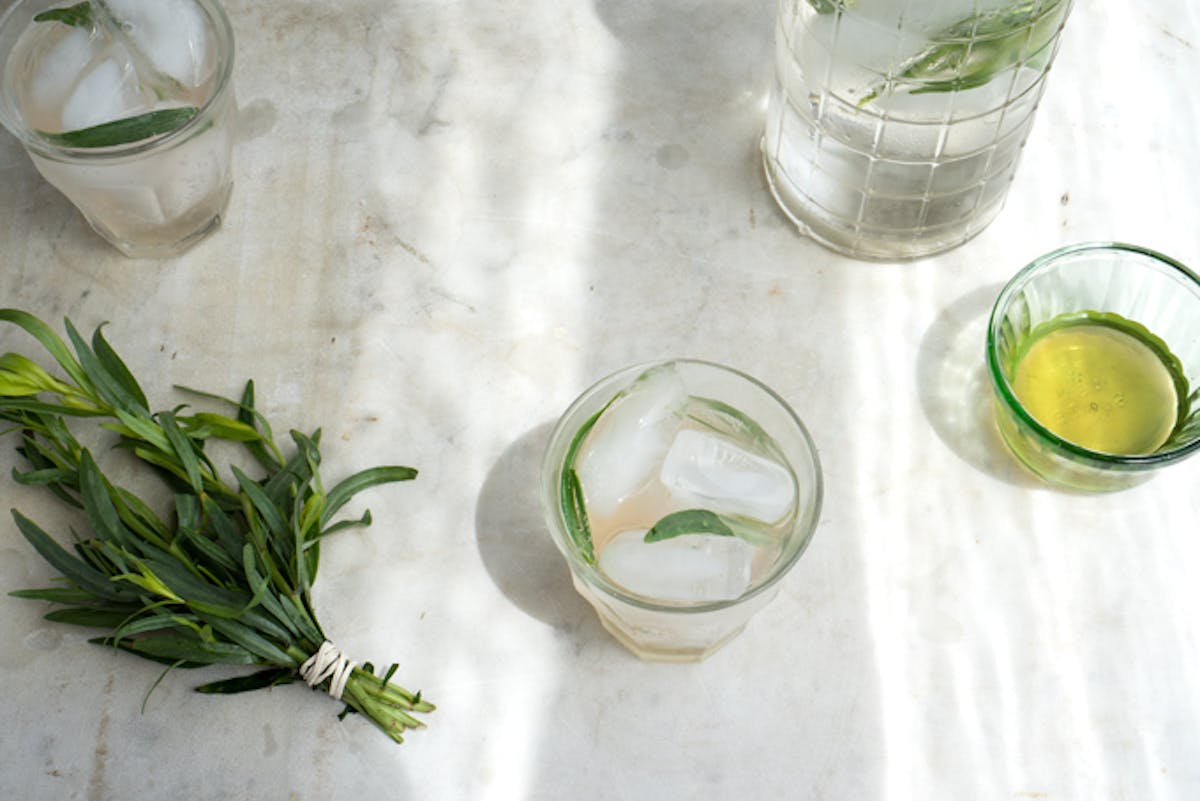 Not everyone loves tarragon, but I do. When you steep sprigs of it, take a deep breath over the sauce pan, its like falling into a cloud of anise, and fennel, and green-ish black licorice, if there was such a thing. So, I buy it. Not as often as chives or basil, but more often than parsley, which I purchase just about never. So, I noticed the remnants of a small bunch of tarragon was starting the slide towards the compost bin the other day, and instead of letting it go I made a quick tarragon syrup. A tiny splash in sparkling water with a squeeze of lime or grapefruit makes a favorite not-too-sweet afternoon soda. I'll post that recipe down below. But, you can also build on the general idea. Add some coins of smashed ginger along with the tarragon to steep in your simple syrup, and you've got a bit of spicy kick to play off the tarragon notes. Other ideas? Drizzle a thread of the tarragon syrup across goat cheese or strained yogurt on a cheese plate. Or over ricotta. It plays well with citrus, so you could do a little drizzle across your oatmeal (or baked oatmeal), and then add a good amount of lemon or orange zest. Or drizzle it over broiled grapefruit halves. Or use it to sweeten your lemon/ limeade this summer. I sometimes add a tiny hint to the bottom of my espresso cup in the morning before Wayne pulls a shot for me - it adds that je ne sais quoi. I'm just going to keep going. The smallest splash in a glass with a sprig of fresh tarragon before pouring a glass of prosecco is fragrant and nice. You can do an "adult soda" with a splash of gin. Or use the syrup in a sorbet. You get the idea. Use the syrup to make a soda like this, and experiment with the leftover syrup. And let me know if you stumble on any favorite uses! xo-h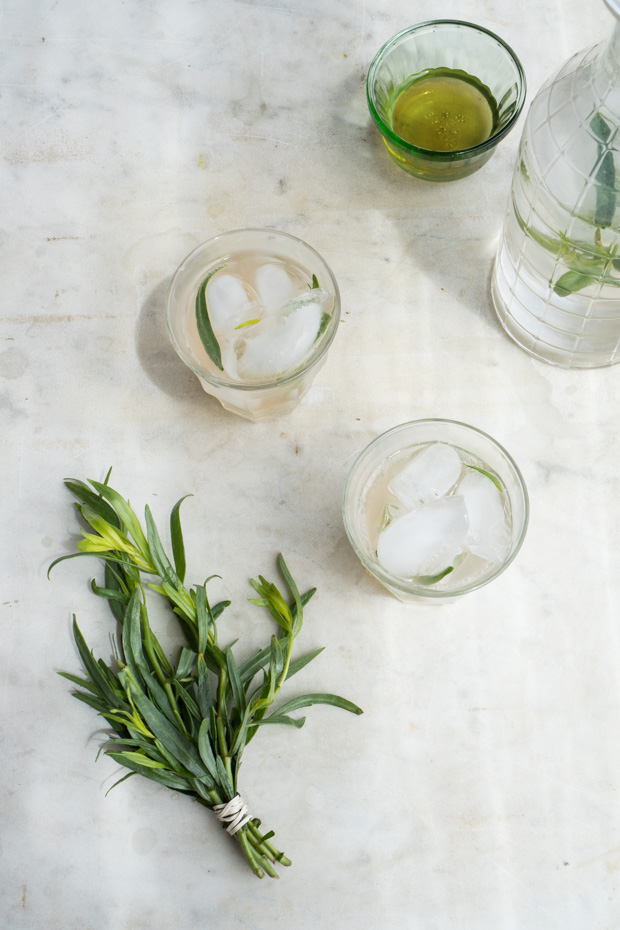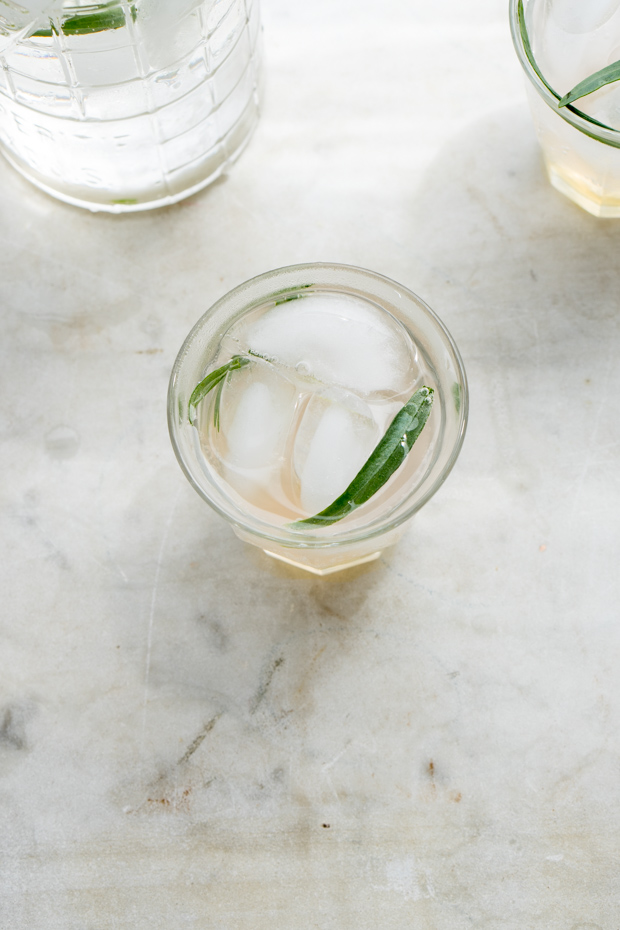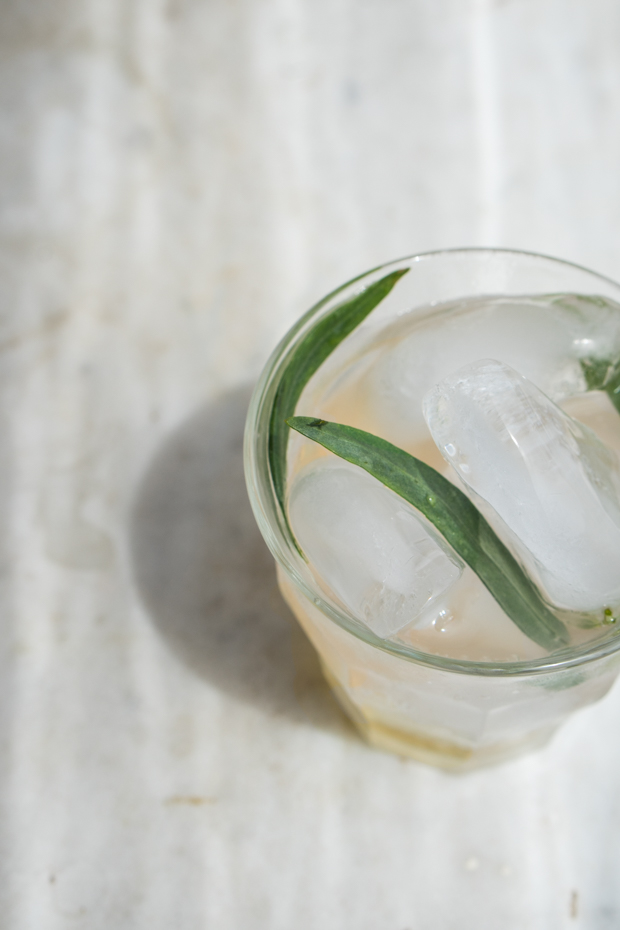 Homemade Tarragon Soda
1 cup natural cane sugar
1 cup water
3 sprigs of fresh tarragon

sparkling water, seltzer water, or a non-sweetened carbonated drink like grapefruit or meyer lemon Spindrift

for serving: ice, and some fresh tarragon leaves
Stir the sugar and water together in a small saucepan over medium heat. Once the sugar is completely dissolved, five minutes or so, remove from heat, and add the tarragon sprigs to the pan. Cover and allow to steep for at least ten minutes. At that point, taste (careful, hot!), and see if you want your syrup stronger, if so, allow to steep another ten minutes or so. I like to make my syrup quite strong, knowing in most cases I'll be diluting or using a small amount.
Refrigerate. To serve, fill each glass with ice and a tarragon leaf or two. Add a splash of the tarragon syrup and top with seltzer water or something along those lines. Stir well and adjust with more syrup to taste.

Makes about 1 cup.