Horseradish Sauce Recipe
Inspired by recipes in George Lang's The Cuisine of Hungary - a simple, goes-on-anything horseradish sauce. It has been great twist to all sorts of basics - baked potatoes, egg salad, and any number of soups and stews.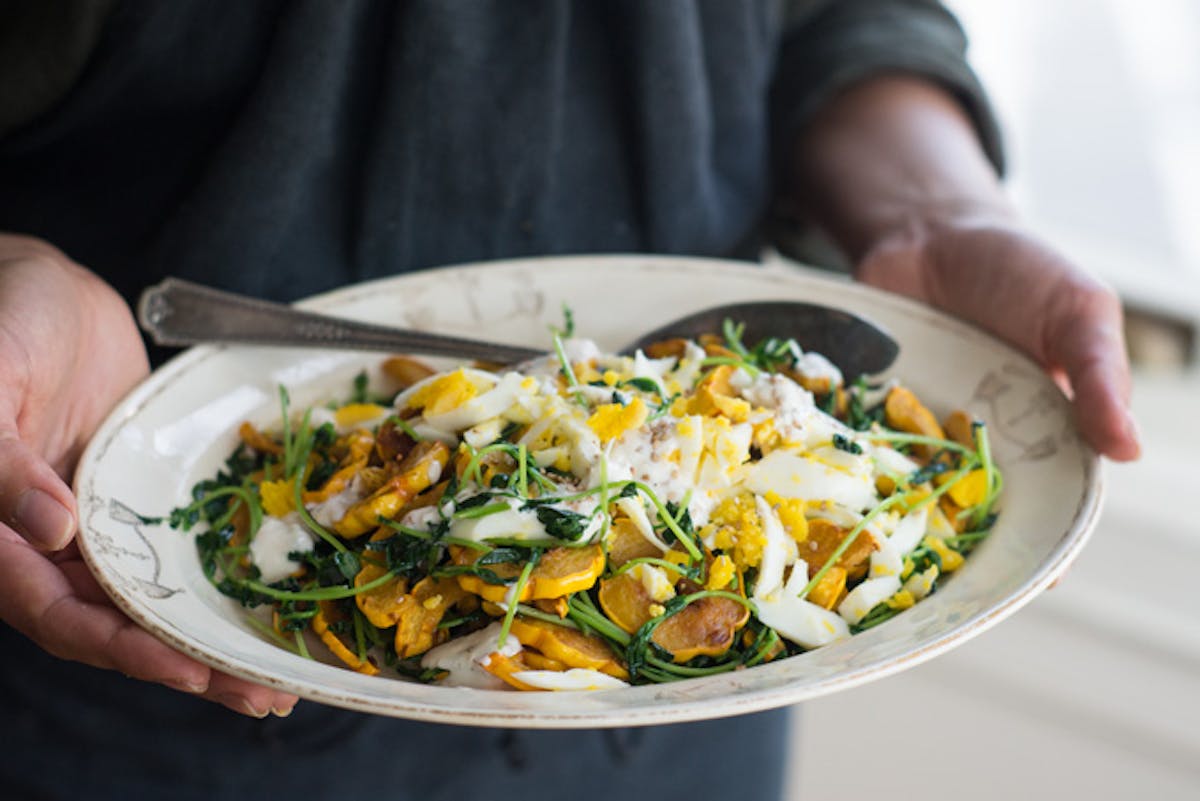 I know you all like a simple, goes-on-anything sauce. It has been a while, so I thought I'd shoot this gem in your direction. It's a good one. The main ingredient: horseradish. If you're anything like me, you enjoy most encounters with this feisty little root, yet(!) rarely deploy it in your own cooking. True? I find it intensely invigorating and think of the boost it adds to food as a more mustard-y cousin of wasabi. Horseradish has long been used for medicinal purposes, and this particular citation made me laugh a bit, "...the traditional treatment for sinusitis is to take a half teaspoonful of grated horseradish sauce without dilution both morning and afternoon. Do not drink anything or eat for at least ten minutes after the dose. There will be a powerful feeling in the head, followed by a sensation of the sinuses clearing, sometimes accompanied with sweating and perhaps tearing..." Sounds about right. Especially the tearing part.
I have a pretty incredible old cookbook by George Lang written in 1971 - The Cuisine of Hungary. There are a number of horseradish recipes in it, and they've compelled me to play around lately. I'll include a simple horseradish sauce down below - it's great on everything from baked sweet potatoes to egg salad, as a dollop on stews, on sandwiches, and alongside pan-fried pea shoots.
New Year's Day family meals served at the table of Count Thurzo, in the town of Galgoc, January 1, 1603. Calligraphy by the author. (above)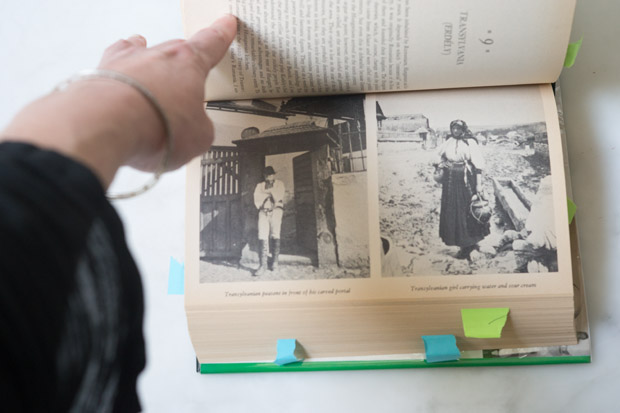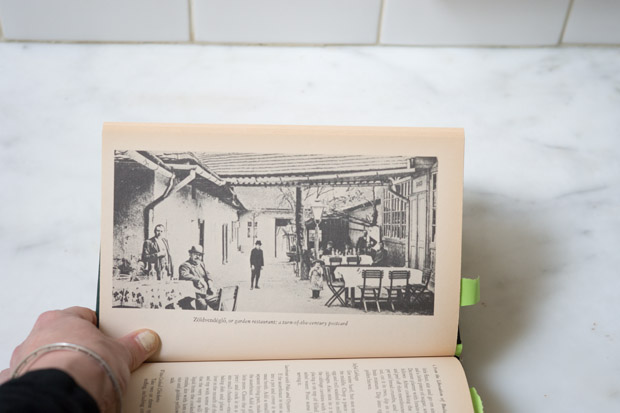 In addition to some fascinating recipes, The Cuisine of Hungary has a selection of photos and illustrations throughout (above). There's a shepard wearing an inside-out sheepskin coat. A Transylvanian girl carrying water and sour cream. A boy in black standing in a garden restaurant at the turn of the century.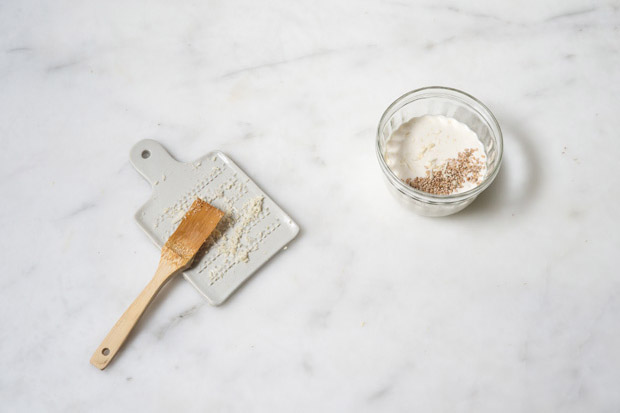 The horseradish sauce ended up on a lot of things. One of the favorites was this (lead photo) simple platter of roasted delicata squash, flash sauteed pea shoots, and shredded hard boiled egg. The finishing dollop of feisty creaminess made it seem much more elaborate affair than it actually was. A quick list of other ideas...On baked potatoes with lots of herbs. On baked sweet potatoes with toasted walnuts and chives. Folded into egg salad. Or as part of a shaved celery salad. As an accent in both chunky stews and pureed soups - particularly cabbage, potatoes, carrot, or spinach. Or, swirled with Hungarian paprika, or an oil made with olive oil, a bit of garlic, and the paprika. Anyhow, just play around, you will see how adaptable it is.
One thing I wanted to call out before we get to the recipe - as far as grating goes - I have the best luck using a standard box grater (small section), or Japanese ginger grater. The microplane is more tedious and a bit frustrating. Alternately, you can deploy a food processor to make quick work of the task.
Horseradish Sauce
I find the small holes of a standard box grater do a nice job grating the horseradish. Also, if you can't find horseradish root, you can make this sauce using prepared horseradish (from a jar), you'll just have to trust your taste buds related to how much of the paste to add. Stir a bit along with the mustard into the sour cream, and omit the vinegar and sugar. Salt to taste.
2 tablespoons cider vinegar
1/4 teaspoon fine grain sea salt, or to taste
1/2 teaspoon sugar or honey
1 teaspoon mustard (not ground mustard)
2-3 inch segment of horseradish root, peeled

1/2 cup / 120 ml sour cream
to serve: toasted sesame seeds
Combine the vinegar, salt, sugar, and mustard in a small bowl. Grate the horseradish into the mixture, you'll want about 2-3 tablespoons total. Stir and allow it to sit for a few minutes before gradually whisking in the sour cream. Taste and adjust to your liking. I serve sprinkled with toasted sesame seeds.
Makes 2/3 cup.