Lola's Ice Cream & Sundaes Recipe
A peek at the Lola's on Ice cookbook - Lola's Ice Cream & Sundaes. A few years back Morfudd Richards bought a 1970's ice cream truck on eBay, refurbished it, and turned it into Lola's on Ice - a much beloved addition to the London food scene selling organic ice cream in a dazzling spectrum of flavors.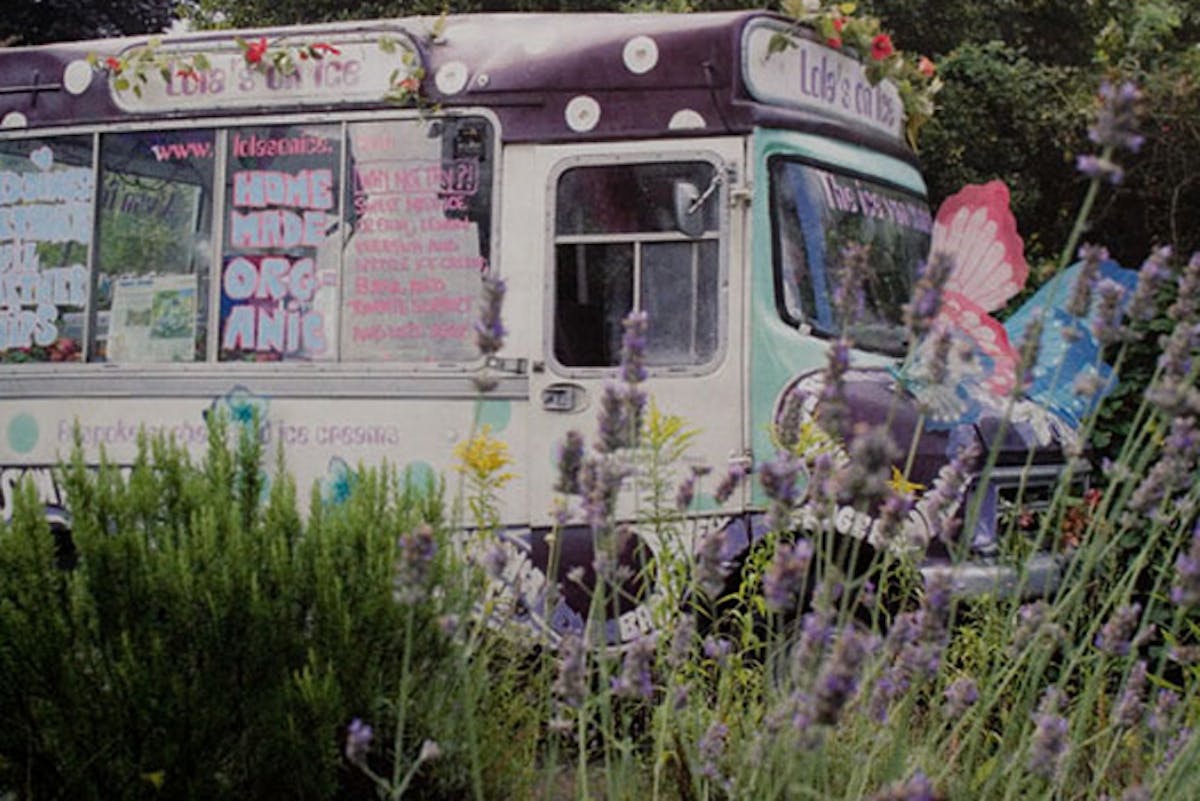 I wanted to highlight a special book today for a couple reasons. First, because it was authored by an individual who, on a whim, bought a 1970's van on eBay, refurbished it, and turned it into a business - an inspiring story in itself. But secondly, because the topic of the book is ice cream & sundaes - and we are right on the cusp of prime ice-cream season. Lola's Ice Cream & Sundaes was written by Morfudd Richards, an accomplished London-based chef and restaurateur. She sold her popular restaurant (Lola's), and has become the grande dame of granitas, the high scholar of sorbets. She shares her icy goodness with the world from behind the wheel of this over-hauled Mr. Frosty.
This is just a sneak peek of the book - I haven't even had a chance to churn a batch. So no recipe today. But I wanted to share this gem of a title with you sooner rather than later. After spending a couple hours with Lola's I found myself charmed by its whimsical, quirky aesthetic, and impressed by Morfudd's ability to communicate complex culinary techniques in a highly knowledgeable and accessible way. There is a lot of food science behind her strategies, and she's advocated a few techniques that I haven't embraced before (but am excited to try)...for example curing ice cream custard overnight before churning. The book won't ship until later in the month - but you can pre-order it if you like.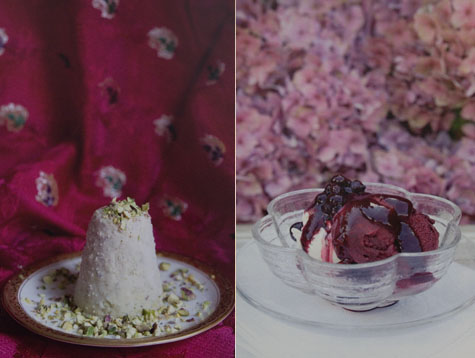 Ebury always does such a nice job with their books (think Ottolenghi and the Moro series). Lola's Ice Cream & Sundaes is no exception. It is full-color, 100 recipes, and 256 pages. The design of the book is fun and funky, an appropriate extension of the hand-painted, butterfly-crowned truck that inspired it. You can see a handful of shots by photographer Vanessa Courtier sprinkled throughout this post. She captures the ice creams, characters, and lively details of life in ice cream land. Tessa Evelegh did a beautiful job with the prop styling.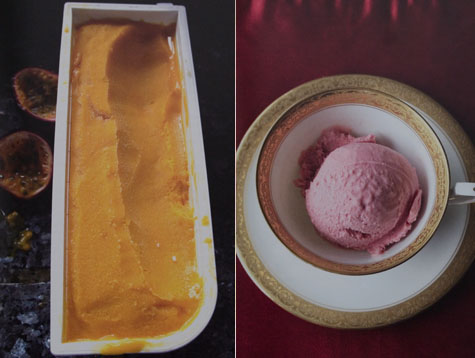 The one thing I should mention, particularly to you U.S.-based readers, Lola's Ice Creams & Sundaes is a U.K. edition. This means all the measurements are in grams and milliliters. Nothing a simple conversion chart or visit to Goggle can't remedy, but I thought it was worth mentioning.
Before signing off to tackle the never ending pile of dishes in my sink, I should mention a few of the flavors included here. In addition to the classics, Morfudd includes apple & cinnamon sorbet, damson ice cream, winter fruit ice cream, lemon balm & poppy seed, gin and tonic sorbet with candied limes, and creamy horseradish ice cream. Or how about beetroot cassis sorbet or pistachio kulfi?
Again, the book won't ship until later in the month, but keep your eyes peeled. Lola's on Ice website.