Ottolenghi Red Rice and Quinoa Recipe
Ottolenghi's beautiful red rice and quinoa recipe - a substantial, color-flecked platter showcasing citrus-dressed grains punctuated by pistachios, dried apricots, and arugula.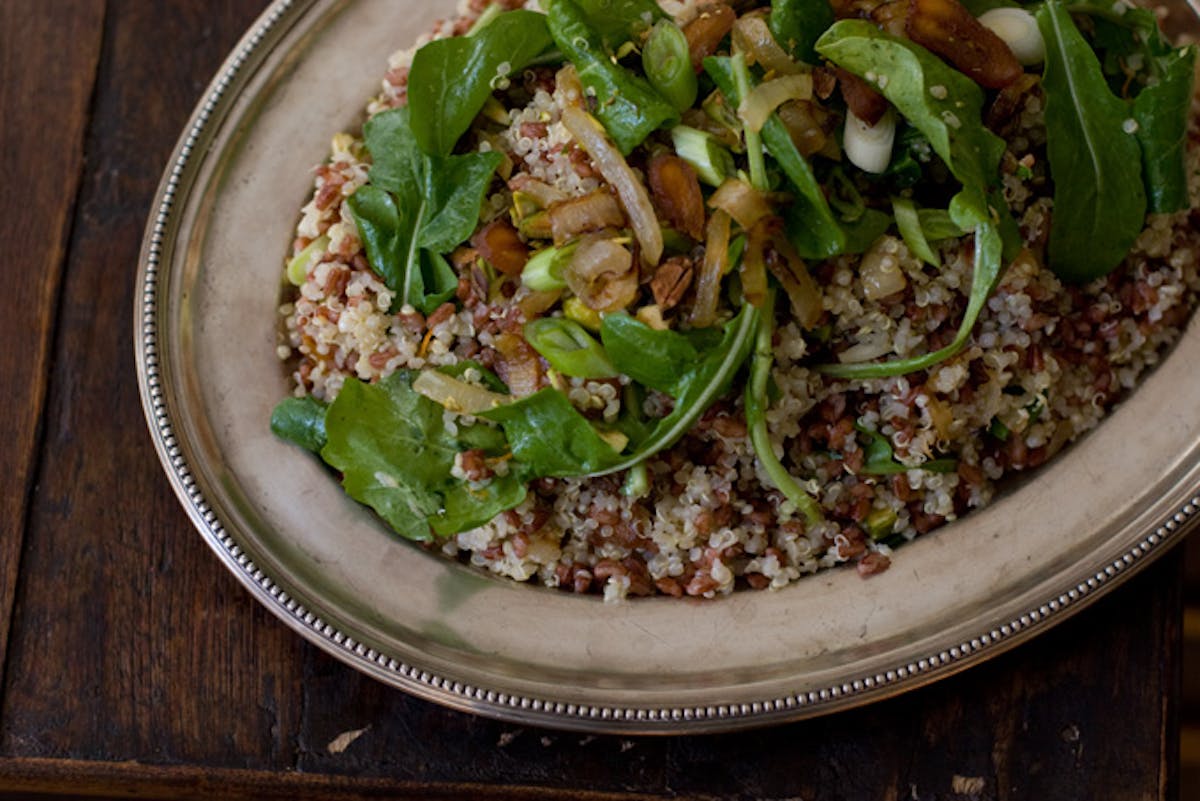 I might be getting ahead of myself (it's only May after all), but I suspect I've discovered what will become my favorite cookbook of the year. Written by Yotam Ottolenghi and Sami Tamimi, Ottolenghi: The Cookbook is a collection of 140 recipes from the hugely popular UK-based Ottolenghi establishments. This is my kind of food - abundant family-style platters, big color, bold flavors, and generous use of whole grains. Today I'm featuring Ottolenghi's beautiful red rice and quinoa recipe - a substantial, color-flecked platter showcasing citrus-dressed grains punctuated by pistachios, dried apricots, and arugula. I have to say, choosing which recipe to try first was no easy task.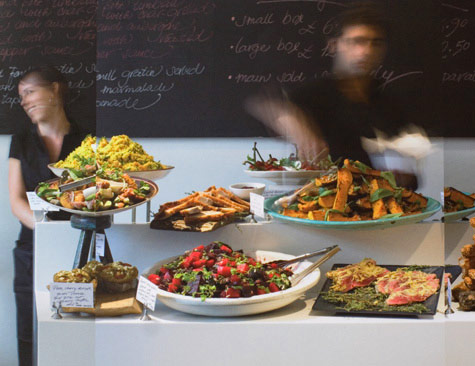 To get a better sense of the type of food you'll find throughout the rest of Ottolenghi: The Cookbook I'll share it's opening paragraph, which (appropriately) sets the tone from the start,
"Our feast is, literally, a feast of bold colors and generous gestures. It is driven by an unapologetic desire to celebrate food and its virtues, to display abundance in the same way that a market stallholder does: show everything you've got and shout its praise whole heartedly."
Accordingly, many of the beautiful photos featured in the book show platters overflowing with rustic, colorful, generous food - peaches grilled and shimmering with juices, a tray of muffins crowned with ripe red plums, lemon slices nestled in a hill of fava beans. You get a full range of Ottolenghi greatest hits here, both sweet and savory. Sections in the 288-page volume are broken up into beautifully photographed sections - pulses and grains, macaroons and meringues, bars, biscuits and truffles, fish and shellfish, poultry, soups, and plenty more.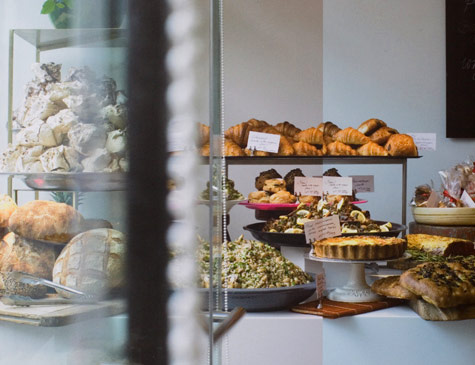 Seeing a series of Ottolenghi platters lined on the cover you realize everything a contemporary deli or buffet counter could (and should) be. Open the book and the pages show you the way.
Congratulations to Yotam and Sami on a bright, beautiful, and dynamic book. I look forward to visiting one of the Ottolenghi locales in person someday - in the meantime the book should keep me quite occupied and inspired.
Related Links:
- Ottolenghi Website
- Ottolenghi blog
- Yotam Ottolenghi's 'The New Vegetarian' column on the Guardian
Ottolenghi Red Rice and Quinoa Recipe
Heidi notes: Ottolenghi uses (and recommends) Camargue red rice. The red rice most available to me is a Butanese red rice. Use whatever you can find or substitute a good brown rice, farro or wheat berries. I should also note that I've adapted the recipe measurements to suit U.S. cooks.
1/4 cup shelled pistachios
1 cup quinoa
1 cup red rice (see headnotes)
1 medium white onion, sliced
2/3 cup olive oil
grated zest and juice of one orange
2 teaspoons lemon juice
1 garlic clove, crushed
4 spring onions, thinly sliced
1/2 cup dried apricots, roughly chopped
2 handfuls of rocket (arugula)
salt and black pepper
Preheat the oven to 350F degrees. Spread the pistachios out on a baking tray and toast for 8 minutes, until lightly colored. Remove from the oven, allow to cool slightly and then chop roughly. Set aside.
Fill two saucepans with salted water and bring to a boil. Simmer the quinoa in one for 12 - 14 minutes and the rice in the other for 20 minutes. Both should be tender but still have a bite. Drain in a sieve and spread out the two grains separately on flat trays to hasten the cooling down.
While the grains are cooking, saute the white onion in 4 tablespoons of the olive oil until golden brown. Leave to cool completely.
In a large mixing bowl combine the rice, quinoa, cookied onion and the remaining oil. Add all the rest of the ingredients, the taste and adjust the seasoning. Serve at room temperature.
Makes a large platter.