Maple Buttermilk Pie Recipe
A sweet little buttermilk pie I made. The filling is pure, creamy, maple-kissed tanginess, and simple to pull together.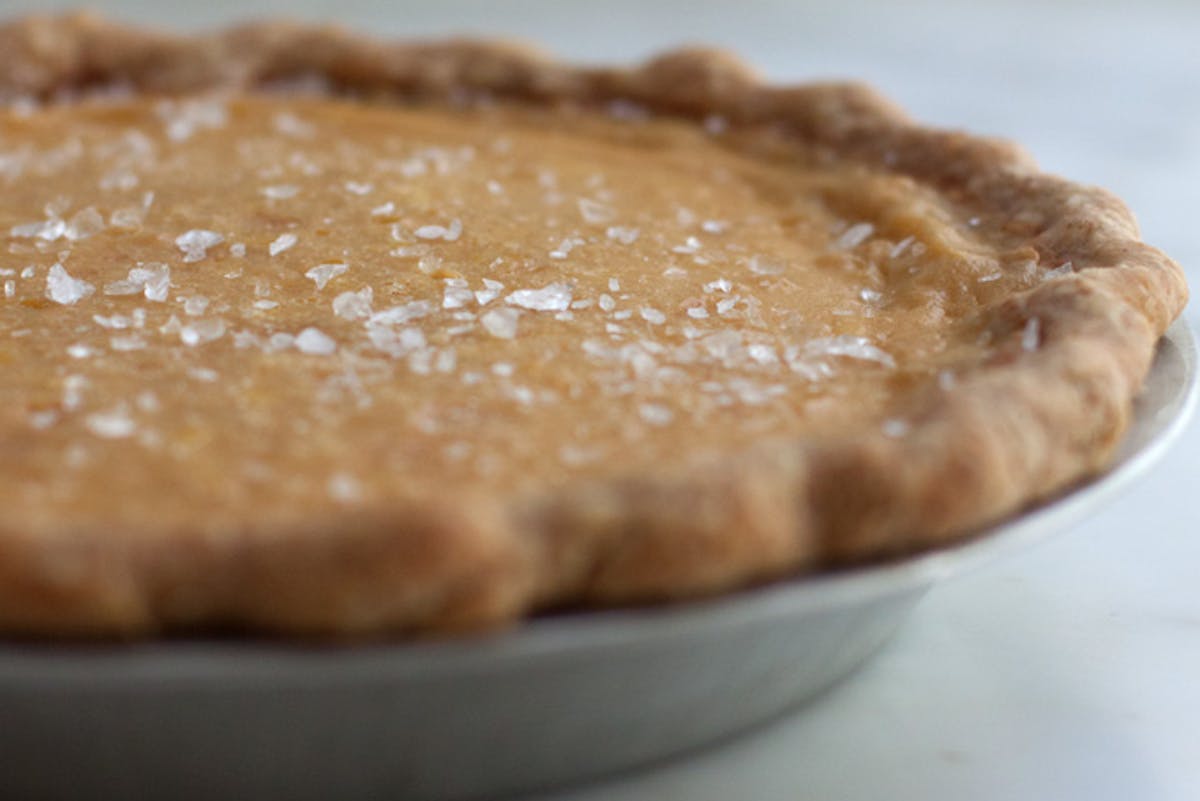 Right now I'm thinking about how to pack two weeks worth of film, cameras, computers, and clothes into a carry-on. Wish me luck. It's never a pretty process, and the inevitable low-point always comes when I attempt to awkwardly hoist it into a cramped airplane overhead compartment. I know I have one shot, gotta get under it, then lean in and push. It never wants to fit, and now I'm totally blocking the aisle. This is my least favorite twenty seconds of travel, although (I'd argue) better than waiting around at the luggage carrousel. I'm headed to London and Paris for a bit of an escape, and (packing issues aside) I couldn't be more excited. Before I go, I wanted to share this sweet little pie I made. I use the same rye flour crust I used for the berry pie. The filling is pure, creamy, maple-kissed tanginess, and a breeze to pull together.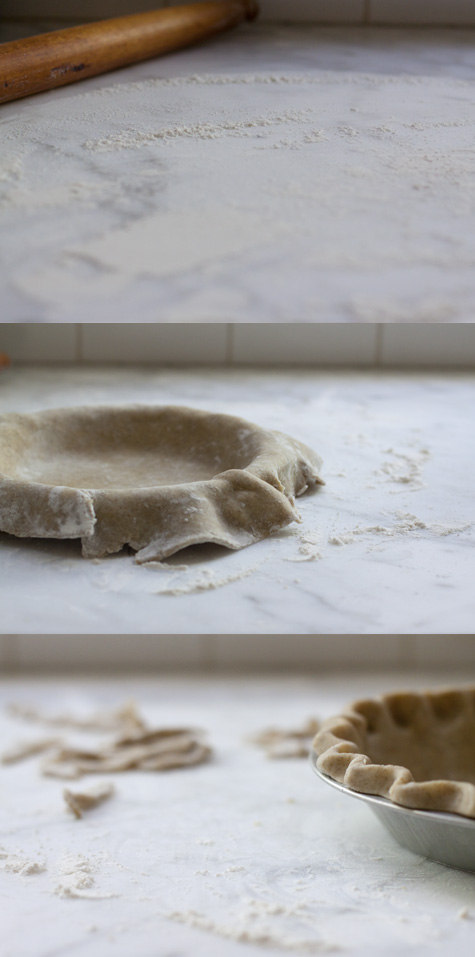 I wouldn't normally post two pies so closely together, but their personalities are distinct enough that I hope you won't mind. It just sort of happened. I've been working on waffles lately - Belgian. So I end up with quite a number of egg yolks and loads of buttermilk on hand. My solution? This is it. Hope you like.
I'm looking forward to coming back with plenty of pictures and inspiration. And in the meantime, I hope a few of you feel compelled to give this a go. You could certainly do it as a tart, or do mini versions. It's a good way to transition out of the stone fruit and berry pies of summer. Looking forward to welcoming fall in a proper fashion (with many of you) when I get back home.
Maple Buttermilk Pie
Including a crust recipe makes this recipe seem daunting - which it isn't, really. You need a good pie crust, and the filling - that's it. I'm including my favorite Rye Pie dough recipe below, but you can use any baked pie crust you like. If you already have a crust handy, this comes together in no time flat.
Flaky Rye Pie Dough

75 g / v. scant 2/3 cup rye flour
175g / 1 1/2 cups unbleached all-purpose flour
1/4 teaspoon fine grain sea salt
8 oz / 1 cup salted butter
1/4 - 1/3 cup / 60 - 80 ml cold water or beer
You can make the crust using the quick and popular food processor technique. But I always make it by hand, using the above ingredients, and this technique. If you like a super-puffy crust, do the folding in Pim's instructions 4x. I usually like mine less so, and fold & roll just 2 or 3 times, depending on how the dough is feeling. The pie in the photo was 2x.
This makes enough crust for one double crust pie, or two single crust pies.
Maple Buttermilk Filling
zest of one lemon
2 tablespoons brown sugar
6 egg yolks
1/4 cup flour
2/3 cup maple syrup (pref. grade b)
2 cups buttermilk
1 teaspoon vanilla extract
scant 1/2 teaspoon fine grain sea salt

Large grain sugar, for sprinkling
To assemble the pie:
Preheat your oven to 375F / 190C, with a rack in the bottom third. Roll out your pie crust on a flour dusted counter. I tend to work the edges a bit first (particularly if I'm getting cracks) - roll and turn, roll and turn, dusting with flour when necessary. Flip once or twice. Work quickly and keep the dough moving. Place between parchment paper or Silpats, and refrigerate while you make the filling. If you're nervous about rolling out the crust, have a look at the second part of Melissa Clark's video. See how she's not super fussy? Channel some of that. It's ok if your dough doesn't roll out into a perfect circle - you can patch and pinch later if needed. Just shoot for a 11 - 12-inch inch round.
Line a 9-inch / 23-cm pie plate with the pie dough. Guide it into place without stretching. You want about an inch of dough extending past the rim of the pie plate, trim a bit with scissors or a sharp knife if needed. Working around the rim, tuck the overhanging dough under itself, and crimp with a fork or flute using your fingers (see picture up above). Prick the crust a few times with the tines of a fork, then place in the refrigerator (for at least 10 minutes), while you make the filling.
To make the filling, combine the lemon zest, brown sugar, egg yolks, and flour in a medium bowl. Whisk until the flour is lump free. Gradually add the maple syrup, stirring. Then the buttermilk, vanilla, and sea salt.
You need to pre-bake the pie shell. To do this, line it with parchment paper, fill to the top with pie weights, and bake until lightly golden, about 20 minutes. Carefully remove the weights and parchment, and continue baking for another 10 minutes, until golden.
Important: Dial the oven down to 325F / 165C.
Let the pie shell cool completely. Place on a baking sheet, and fill with about 2/3 of the maple-buttermilk filling. Move into the oven, and quickly, but carefully, pour the rest of the filling into the pie crust. Bake until the filling is set, about an hour. Gently remove from the oven, sprinkle with a bit of large grain sugar, and cool on a rack. The cooler the pie is, the cleaner it will slice.
Serves 8.
Prep time: 60 minutes - Cook time: 30 minutes