Moroccan Mint Roasted Vegetables Recipe
A few snapshots from my week in Marrakesh, Morocco + the recipe for a platter of roasted vegetables spiced with dried mint, cumin, ginger, cinnamon, and a kiss of chile. So good with a dollop of salted yogurt and a sprinkle of toasted sesame seeds.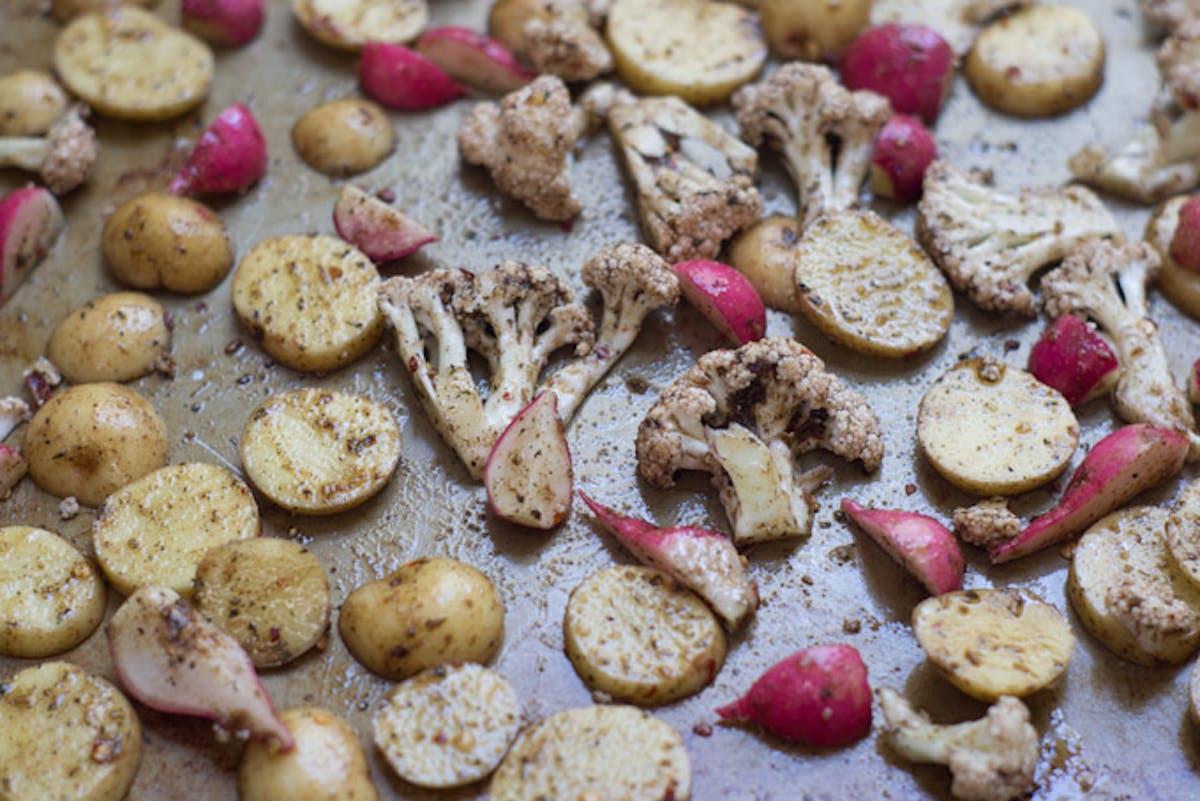 I was on the first flight of the day from Paris to Marrakesh. A full airplane heading south-west, three hours from tarmac to tarmac. Now, I'm not sure if it's just this time of year, but when you look out the window on final approach to Aéroport Marrakech Ménara, you're smacked with pink. The boxy buildings, the desert, the soft winter sunlight filtering through the dusty landscape - it all takes it's cue from a salmon shades of earthy pink. And you're greeted with thousand subtle variations of it. This was my first impression of Marrakesh, and it stayed with me throughout the week I was there. I'm home now, unpacking, but I wanted to share a few snapshots, and a Moroccan-spiced mint roasted vegetable dish I threw together as soon as I got home - potatoes, cauliflower, radishes accented with cumin, mint, cinnamon, and ginger.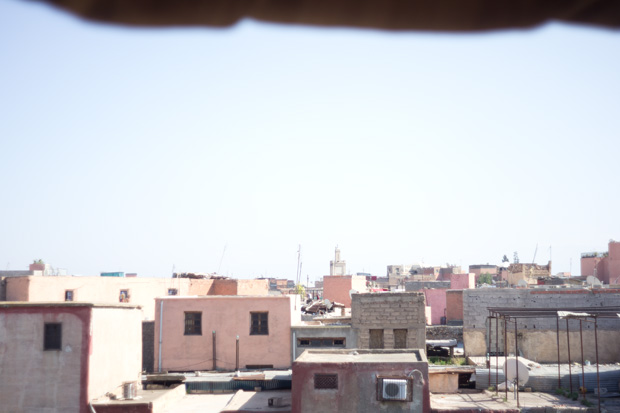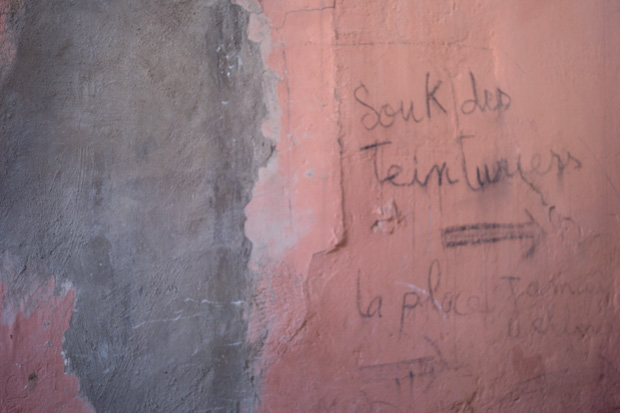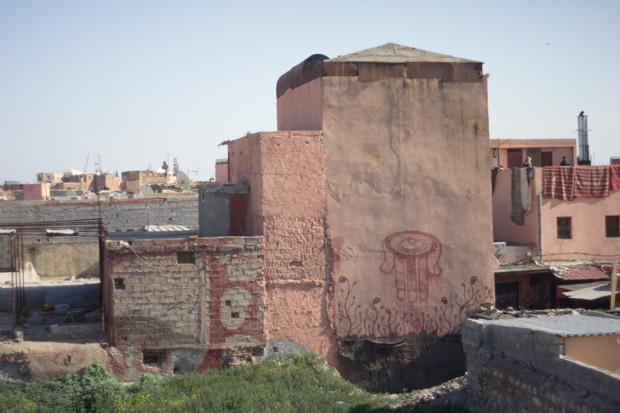 I'm sure some of you are curious about why I was in Morocco. It was actually a trip I've been looking forward to for months and months. I was a participant in this instant photography / Polaroid workshop. There was a pit stop ahead of that, in Paris, to pin down some details related to a project I hope to work on down the line a bit, but I was most excited about packing up my Polaroid Land camera, and my SX-70, to venture to Morocco. My friends Jen Altman, Amanda Gilligan, and Susannah Conway have a book, Instant Love coming out in a couple months, and the retreat dovetailed with the contents of the book.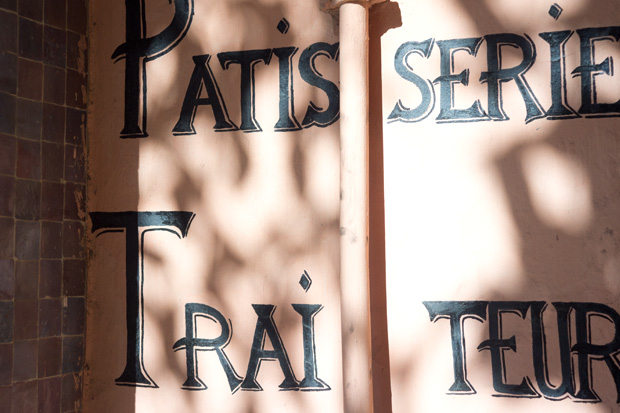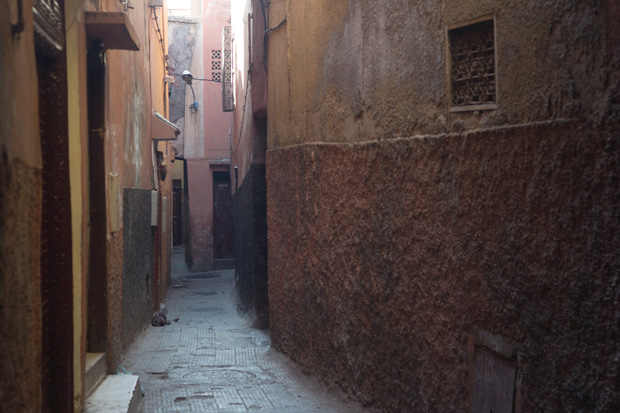 So, these shots here are just off my little digital camera, I'll scan some of the instant film shots to share soon. And I'll be able to tell you more about what I saw - we took in as much as we could. We drove around a lot, wandered the souks in Marrakesh and Essaouira, made this our home base, and shot a lot of photographs.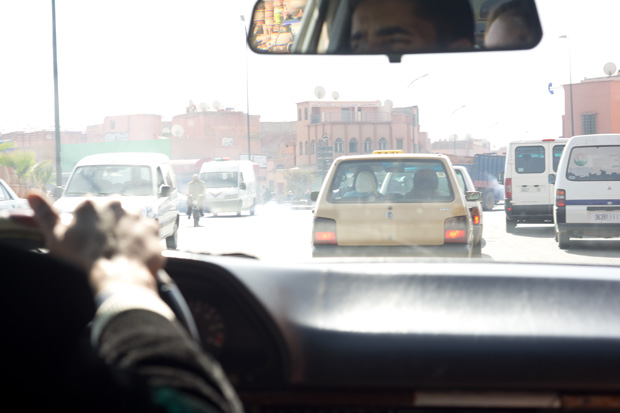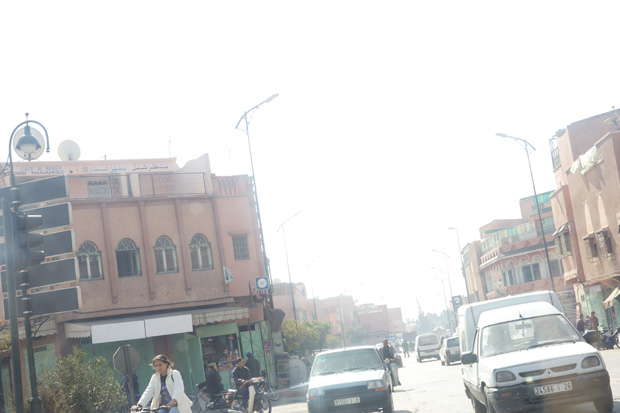 I suspect some of the quiet moments will be the ones that will stay with me. The sunrise picture down below was the view from our terrace on the second morning. I tended to wake up each day just after the call to prayer and before sunrise (still on California time). The Atlas Mountains jet skyward in the distance. You hear roosters, and donkeys, and tiny birds chirping. Certainly a nice way to welcome the day.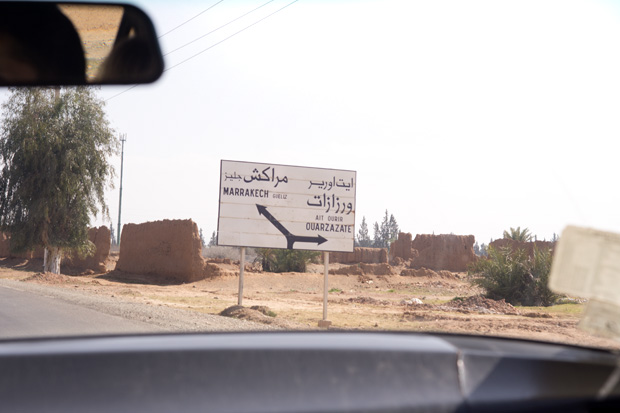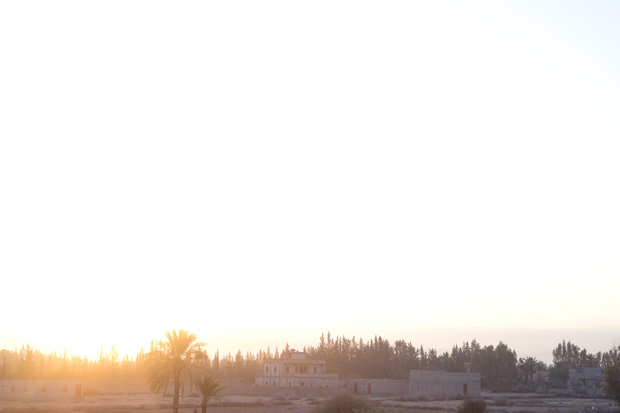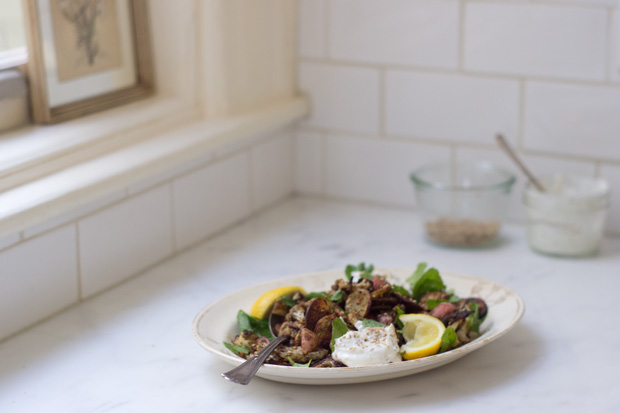 A couple notes about the roasted vegetables. I noticed many of the roasted or tagine vegetables I enjoyed in Marrakesh were visibly slathered with herbs and spices. There was a lot of cumin, mint, cinnamon - and never really the same blend twice. All very flavor forward. I'm not sure how authentic this particular attempt is, but it's tasty. And, as I note down below, you can try it with many different vegetable combinations. I simply used potatoes, cauliflower, and radishes because they looked good at my market, but winter squash would be a nice alternative. And, I imagine green beans, asparagus, fennel, would all work beautifully.

Moroccan Mint Roasted Vegetables
As I mention in the main post, I used a mix of what looked good and seasonal at my local market here, but feel free to mix it up a bit. You could certainly do pumpkin or other winter squash here, or straight potatoes (no cauliflower / radish), or green beans and broccoli in the summer. Asparagus and artichokes in the spring, etc.
1 lb / 16 oz / 450 g mix of potatoes, cauliflower, and a few radishes (save the tops)

1 1/2 teaspoons dried mint
1/2 teaspoon red chile pepper flakes
1/2 teaspoon cumin seeds
1/2 teaspoon fine grain sea salt
1 teaspoon ground cumin
1/2 teaspoon cinnamon
1 teaspoon ground ginger
4 tablespoons extra virgin olive oil
a squeeze of fresh lemon juice

toppings: fresh mint, toasted sesame and/or pumpkin seeds, plain yogurt (seasoned with a bit of salt)
Preheat your oven to 425F / 220C. Wash and dry the vegetables, then cut the potatoes and cauliflower into 1/4-inch thick slices/pieces. Trim and quarter the radishes, setting aside the green radish tops.
Place the dried mint, chile pepper flakes, cumin seeds, and salt in a mortar and pestle and pound a bit, long enough to somewhat break up the cumin seeds. Add the ground cumin, cinnamon, and ground ginger. After that, add the olive oil and stir until combined.
Place the potatoes, cauliflower, and radishes in a large bowl. Pour the spiced olive oil over the vegetables and toss gently but thoroughly - until everything is equally coated. Arrange in a single layer on a baking sheet. Bake for 15 minutes or until everything is cooked through.
Remove from the oven and serve on a platter topped with the radish greens, a squeeze of lemon and any/all of the other toppings. A fat dollop of salted yogurt really brings everything together.
Serves 4.
Prep time: 5 minutes - Cook time: 15 minutes