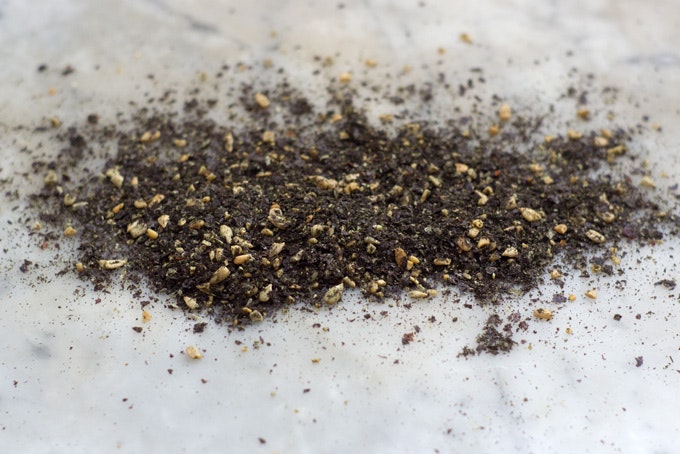 I often carry a small vial of this spiced kale and nori medley in my purse, refilling it every few days. I got the idea years back when I saw the words "salad booster" on a jar in the spice section of one of the natural foods stores I frequent. The seasoning was a blend of a few types of seaweed, sprouted seeds, and the like. Nutrient-dense and delicious, you'd use it as a healthful seasoning for salad, vegetables, stir-fries - whatever you like. The idea stuck with me and I started making my own, usually using a toasted nori and kale base. From there I'd add nuts and/or seeds, and whatever spices I was craving at the time. I'll include my base recipe down below, but really, think of it as a jumping off point.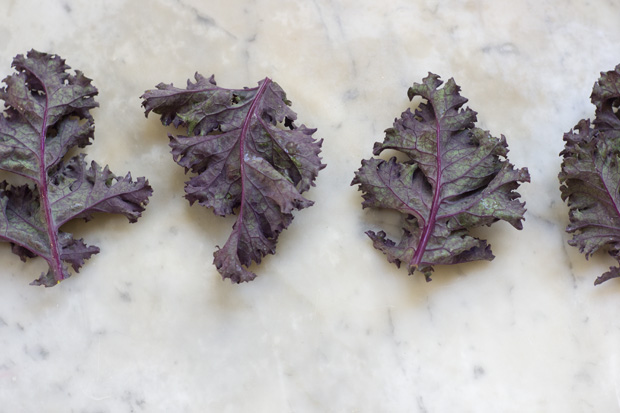 I'm going to encourage you to embrace this seasoning enthusiastically. You don't want to skimp. A pinch isn't really the spirit, really go for it. I use a couple teaspoons on a rice bowl, same goes for a good-sized salad or stir-fry. Also, it's a nice little treat to hand off to friends :)
Salad Booster
2 sheets nori seaweed
2 oz kale (8-10 leaves), stems and center ribs removed
1/4 cup / 1 oz / 30g sunflower seeds
zest of one lemon
1/4 teaspoon red pepper flakes

-------optional add-ins ----------------------

1/4 teaspoon sansho pepper (optional)
sea salt to taste
dried herbs
bee / fennel pollen
Heat the oven to 300F / 150C with racks in the top and bottom third. Wash the kale well, and pat dry thoroughly with a clean dish towel. Arrange the kale in a single layer on one parchment-lined baking sheet, and the nori, sunflower seeds, and lemon zest on another. I often tear the nori into pieces so it's easier to arrange.
Place both sheets in the oven until everything is nicely toasted. Remove the sunflower seeds, lemon zest, and nori after about 20 minutes (keep a close eye on things). And remove the kale after that, it typically takes about 5 minutes longer. Let all the ingredients cool and crisp.
Crumble the nori and kale into a large mortar and pestle along with 1 tablespoon of the sunflower seeds. Pound until finely ground. Alternately, you can pulse in a food processor. Work in the dried lemon zest and pepper flakes (and sansho pepper if you're using it), and add the remaining sunflower seeds. Blend until the seeds are broken up just a bit.
Makes about 2/3 cup.
Prep time: 5 minutes - Cook time: 25 minutes