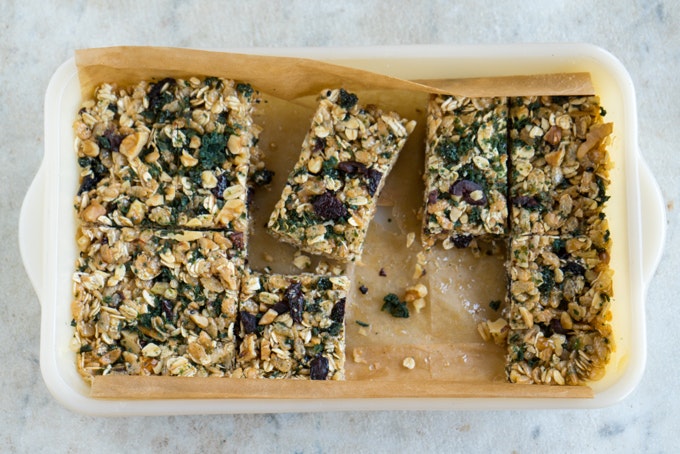 Savory Do-It-Yourself Power Bars Recipe
Those of you who have been readers for a stretch know how much I love a homemade travel snack. I went on an intense 48 hour sourcing trip last week and posted a photo to Instagram of the Do-It-Yourself Power Bars I made to take with me. They were based on the recipe I published years ago in Super Natural Cooking (2007! Not sure how ten years passed that fast....laugh/cry), the main difference here was that I made these more savory. I packed them full of toasted walnuts, crumbled kale chips, and oil-cured olives. They we're fantastic, and I can actually imagine little architectural cubes of them being right at home on a cheese plate. They're the perfect plane snack, and were fantastically resilient after a long day wrapped in parchment paper in my purse. The saffron and chile flakes were a flavor bonus, but you could substitute whatever spice blend you're inspired by at the moment, and build the bars around that...

I posted the recipe here.