4 o'clock No-bake Energy Bites
My favorite alternative to energy bars - these are a favorite late afternoon snack. The best part is they're simple to make, and you're in control of the ingredients.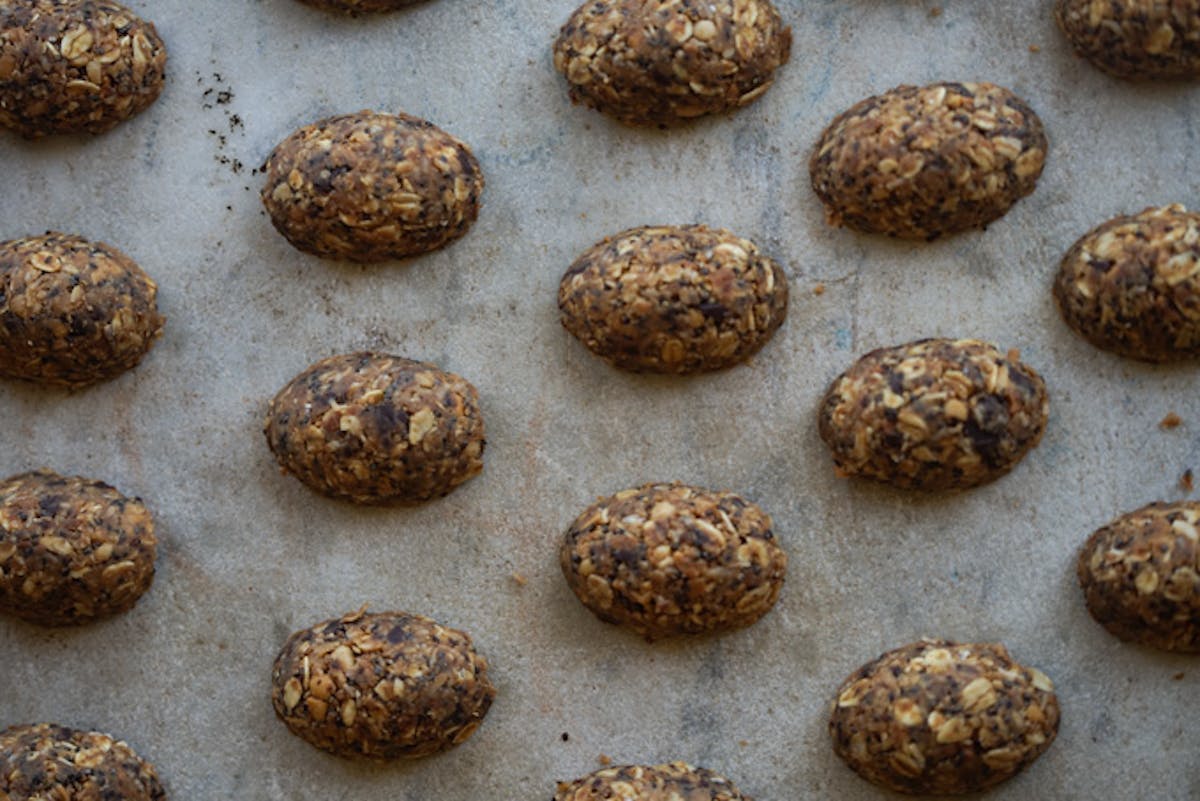 Energy bites aren't a new thing, but if you're a person that grabs commercial power bars regularly, and you're not already on board, give these a try as a DIY alternative. I make them for a 4 o'clock late afternoon snack to reach for when I'm at the studio, but they're also a great travel option. Kids love them. Adults love them. The best part is that you're in control of the ingredients, and they're a breeze to make. That said, I deploy a few, small, but (I'll argue) significant personal preferences when I set out to make energy bites.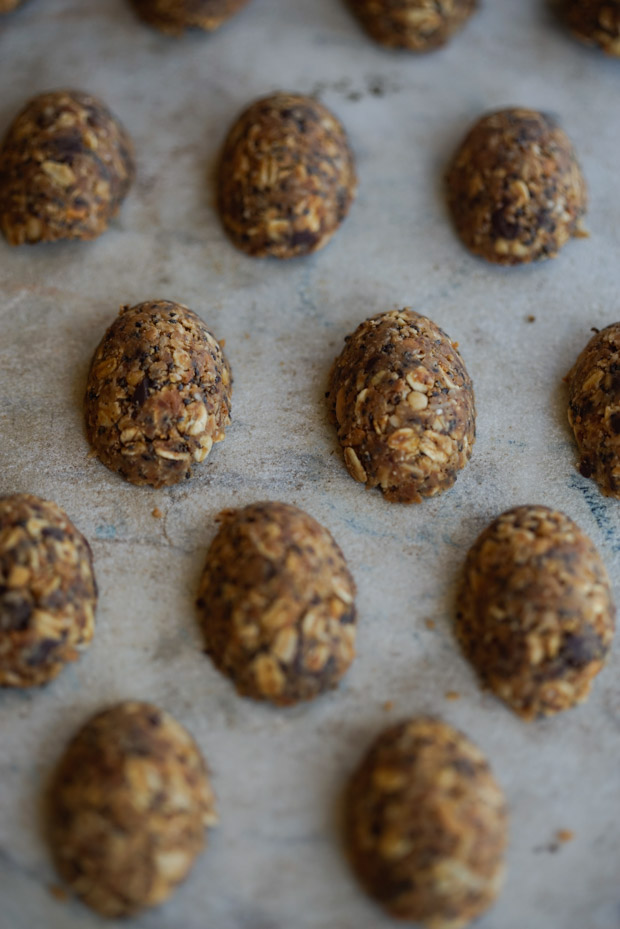 Energy Bite Strategy
Most recipes tend to use raw coconut flakes, and raw oats. I find a light toasting of both is worth the slight extra effort. I also like chia seeds here, and tend to use them as my seed of choice, but I first beat them up in a mortar and pestle a bit before adding them to the mix. Also, feel free to swap things up a bit - trade in alternate seeds, use whatever sweetener you prefer, add spices if you like, or an alternative nut butter, or keep things simple, and just go with this version - Enjoy!
A quick side note, I make these with whatever nut butter I have on hand. Typically peanut or almond butter, but in the video up above you'll see sunflower seed butter. All great!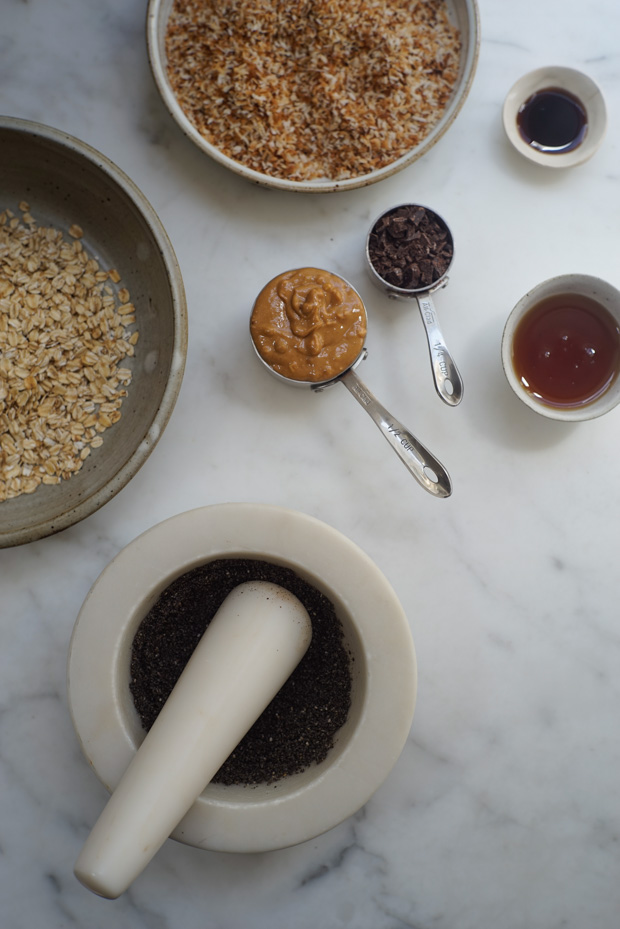 4 O'Clock No-Bake Energy Bites
We keep these on hand for a little late-afternoon energy boost. Start with all ingredients at room temperature. Also, different brands of peanut butter yield slightly different results, you can adjust as needed. And, yes to substituting honey, or almond butter, or a different type of ground seeds.
Ingredients
1

cup

lightly toasted old-fashioned rolled oats

3

tablespoons

chia seeds, ground in mortar & pestle

1/4

cup

chopped chocolate (or chips)

3

tablespoons

good maple syrup

1 1/2

teaspoon

vanilla extract

1/2

cup

unsweetened, toasted coconut flakes

2/3

cup

well-stirred natural peanut butter

sea salt, to taste
Instructions
Combine the oats, chia seeds, chocolate, maple syrup, vanilla, and coconut in a medium bowl. Toss until well combined. Add the peanut butter, and use your hands to really work the ingredients together. Adjust a bit if necessary, adding a bit more peanut butter if the mixture won't stay in a ball shape. Alternately, add more oats if the mixture is too sticky.

You can shape into balls by hand, but I find it is easier (and less messy) to press the mixture into a rounded tablespoon, then press it out (see photo). Arrange on a parchment lined baking sheet or plate, and refrigerate or freeze. Carry around in a small jar, or any small structured bento or container.
Related Recipes
More Recipes
Popular Ingredients