Tabasco & Asparagus Quinoa Recipe
Some San Francisco photos along with a recipe for asparagus & quinoa, tossed in a bit of Tabasco butter, with toasted pine nuts and a touch of crème fraîche.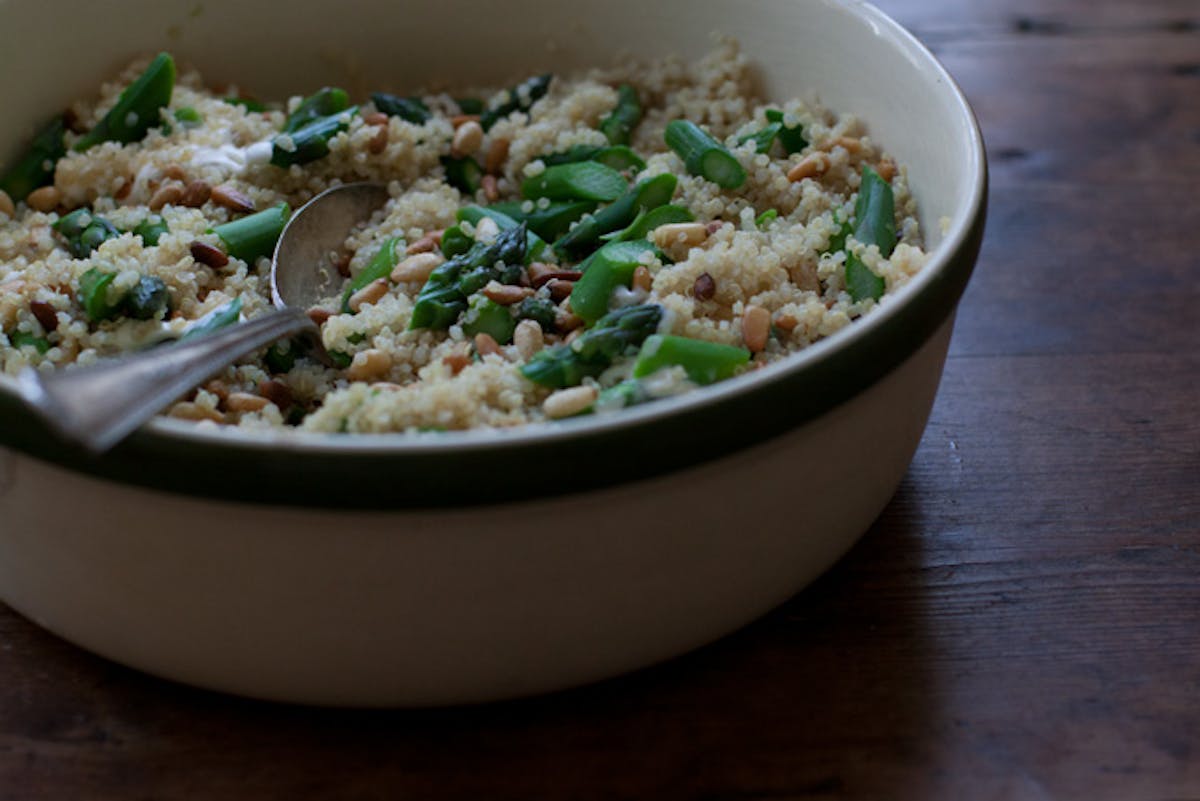 I like the idea that I can walk out my front door, put one foot in front of the other, and find myself at the beach. The Pacific Ocean meets Ocean Beach roughly five miles from where I'm sitting, and I often switch up my jogging routine to make my way west through Golden Gate Park, past the man-made waterfall, along the buffalo paddock, and out onto the Great Highway. From there you can see and hear the waves, and it is only a few steps to the sand. The quirky sights are rewarding, and they help inspire me to pull on my shoes on days when I might not feel like it. I thought I'd share a few snapshots I've taken along this route, as well as a quinoa recipe that made for a good post-jog lunch last week.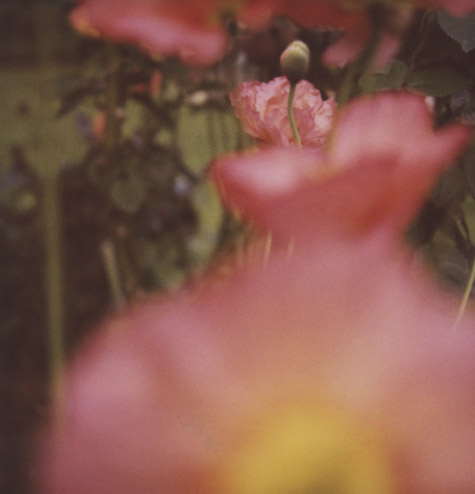 This time of year you start to see all sorts of plants and trees blooming: poppies, cherry and plum blossoms, magnolias, camelias. There are still plenty of slumbering trees, but wait a few days. In a matter of hours a tree can explode into color from seemingly lifeless, twiggy branches. That being said, the spring rain and wind can take its toll on the flowers and some days the park looks like a giant took a bat to a flower petal-filled piñata.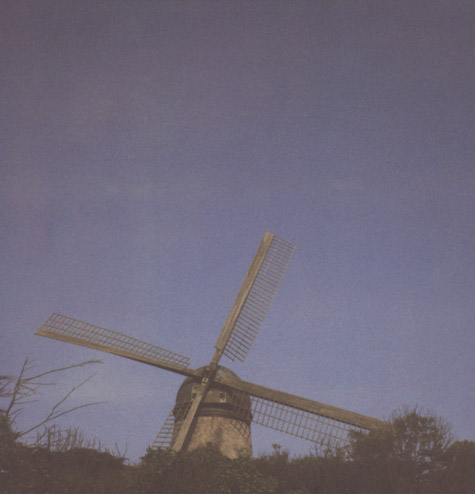 Recently restored, this is a Dutch windmill, bravely facing the ocean winds flat on. There is a tulip garden at its feet certain times of year, and I've read, at the time it was built it was the largest windmill of its type in the world. It's huge and impressive and I like to look back at it from the beach.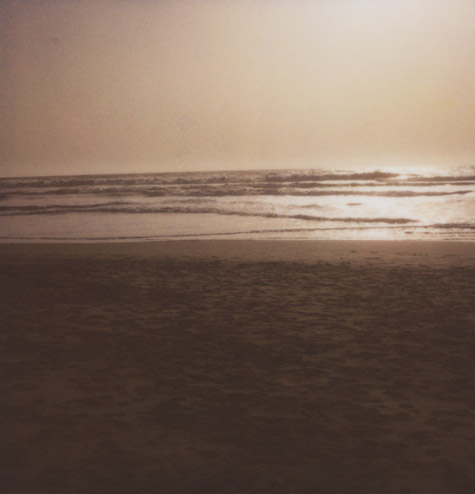 I took the shot of the windmill standing near here, but facing east. When facing west, like this, I see one of my favorite views, straight ahead. On clear days I always try to spot the Farallon Islands. Then, if you look right, you'll see the coast where it is starting to meet the San Francisco Bay - the mouth of the Golden Gate.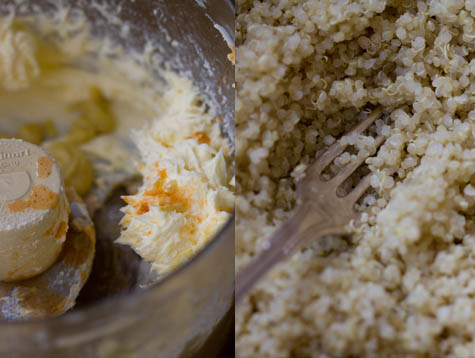 So yeah, this is just the sort of lunch I like to throw together after a jog or long walk. The inspiration came from an idea in Skye Gyngell's My Favorite Ingredients cookbook. I was flipping through the new U.S. edition, and came across her Asparagus with Tabasco Butter recipe. I've been meaning to give this a go ever since I came across it in the original UK edition. Her recipe is written as a side dish, I was after a one-dish lunch and had some leftover quinoa on hand, so I built on her idea, and went from there. The leftovers are good the day (or two) after as well!
Tabasco & Asparagus Quinoa
The Tabasco taste here is actually quite subtle once the butter is incorporated into the quinoa - a bit spicy, a bit tangy. You can make your butter stronger if you like, or serve the quinoa with more Tabasco sauce on the side. The next day I did a "fried rice" style version of this by making a thin omelette, slicing it up and stirring it back into a heated skillet of the asparagus/quinoa. If you don't have pine nuts, sliced almonds might make a nice alternative.
1/2 cup / 4 oz / 113g unsalted butter, room temperature
2 teaspoons Dijon mustard
25 drops Tabasco sauce
2 teaspoons fresh lemon juice
1/4 teaspoon fine grain sea salt

1 pound / 16 oz / 453 g asparagus, cut into 1-inch segments

4 cups cooked quinoa*
1/3 cup / 2 oz / 60 g pine nuts, toasted
scant 1/4 cup creme fraiche - optional
more Tabasco sauce to taste
Start by making the Tabasco butter. In a food processor, or with a hand blender, whip the butter until it is light and airy. Add the mustard, Tabasco sauce, lemon juice and salt. As I mention above, you can make it stronger if you like, adding more hot sauce to taste.
Boil the asparagus in a large pot of well salted water, for just for a minute or so - depending on the thickness of your asparagus. Drain. If you are serving this immediately you can leave the asparagus hot, but if you are going to wait to serve this, or think you'll have leftovers I recommend you stop the cooking with cold water or a dunk in an ice bath, then drain well before using.
Take the 4 cups / 20 oz / 565 g of hot cooked quinoa and toss with 3 tablespoons of the tabasco butter. You'll have leftover butter - you can serve that on the side or use it for other purposes. Stir in the asparagus, pine nuts, and dollop with creme fraiche. Serve with more Tabasco sauce on the side.
Serves 4 - 6.
*To cook quinoa: Combine 2 cups of well-rinsed dried quinoa with 3 cups water and 1/2 teaspoon fine grain sea salt in a medium saucepan. Bring to a boil, cover, reduce heat and simmer for 25 - 30 minutes or until quinoa is tender and you can see the little quinoa curliques.
Inspired by Skye Gyngell's Asparagus with Tabasco Butter recipe in My Favorite Ingredients (Ten Speed Press, 2010).

Prep time: 30 minutes - Cook time: 10 minutes