Triple-Oat Breakfast Cereal Recipe
if you're trying to work more oats into your diet, make this a go-to. The big-batch thing here is the magic.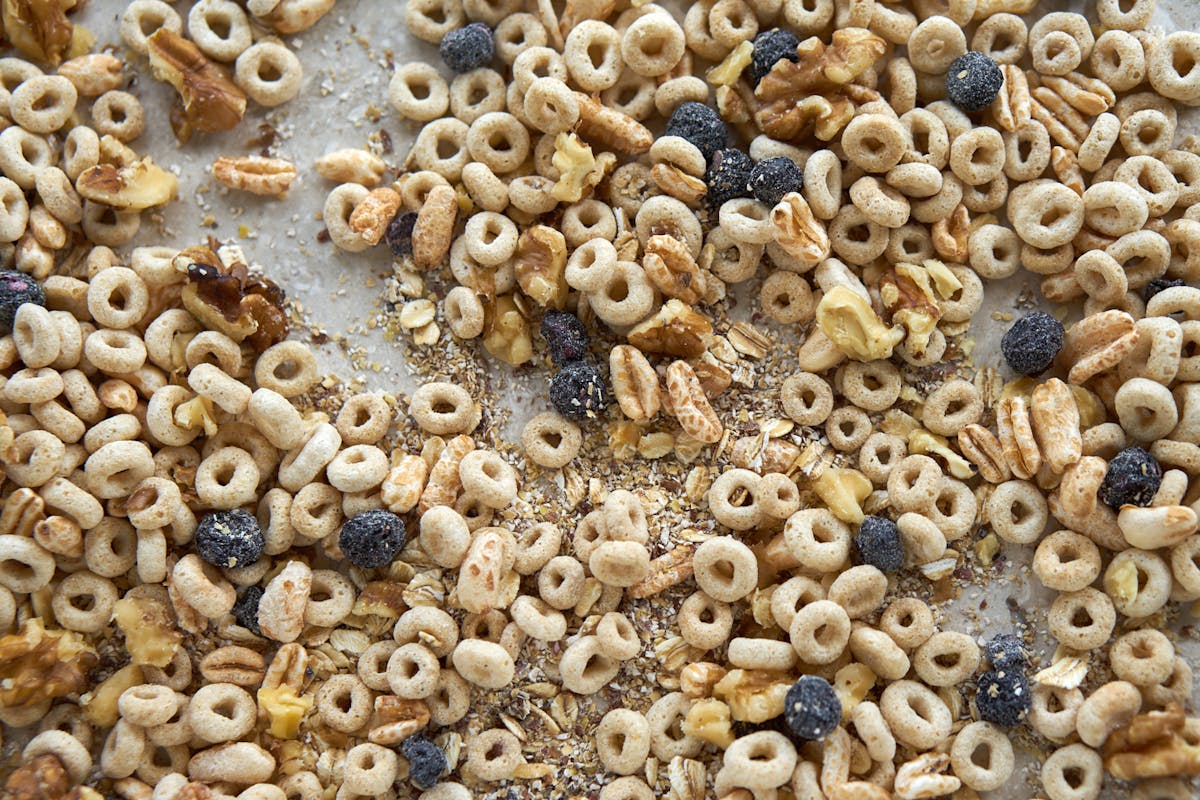 I keep a big, double container of this on hand for days when a quick breakfast is in order. It's one of a handful of custom cereal blends I like to keep in rotation - there's also this one, and this one. The big-batch thing is the magic. Especially if you're at all lazy, but still want a great breakfast. The thing that makes this cereal blend different? It's oat centric. So, if you're trying to work more oats into your diet, make this a go-to. Rolled oats and oat bran In addition to unsweetened O's cereal form the oat trifecta, with puffed kamut added for more crunch, and freeze-dried blue berries for a boost.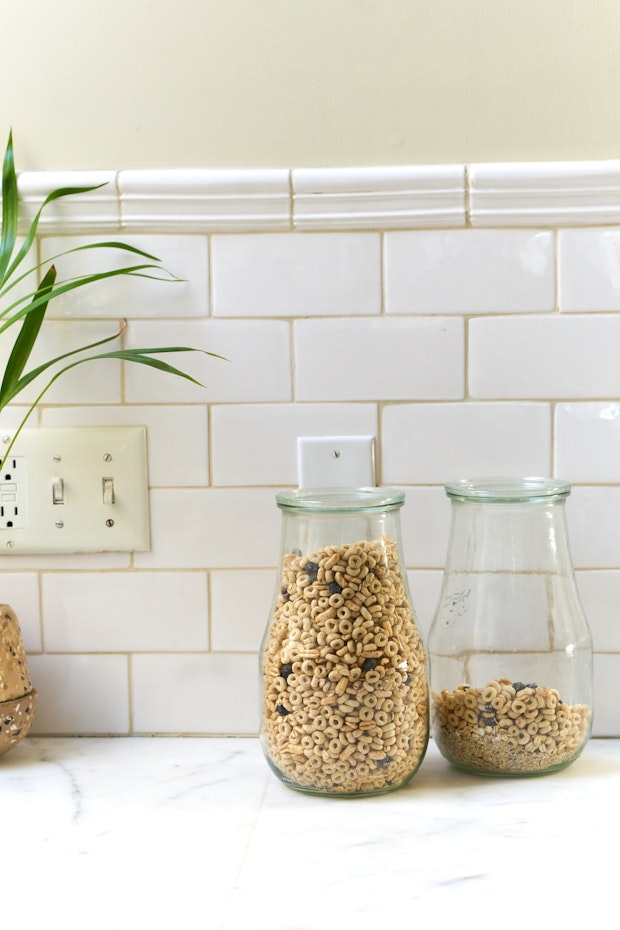 Like I mention related to the other cereal blends, I'm including the recipe for what I think of as my "master" cereal recipe, but use it as a jumping off point, and don't get hung up on whether you can track down the exact cereals I use.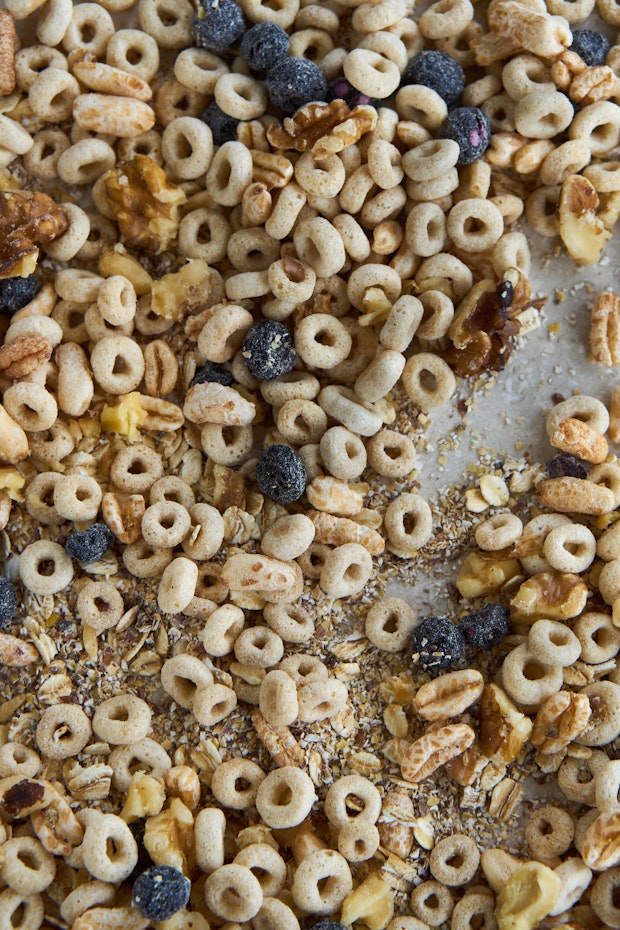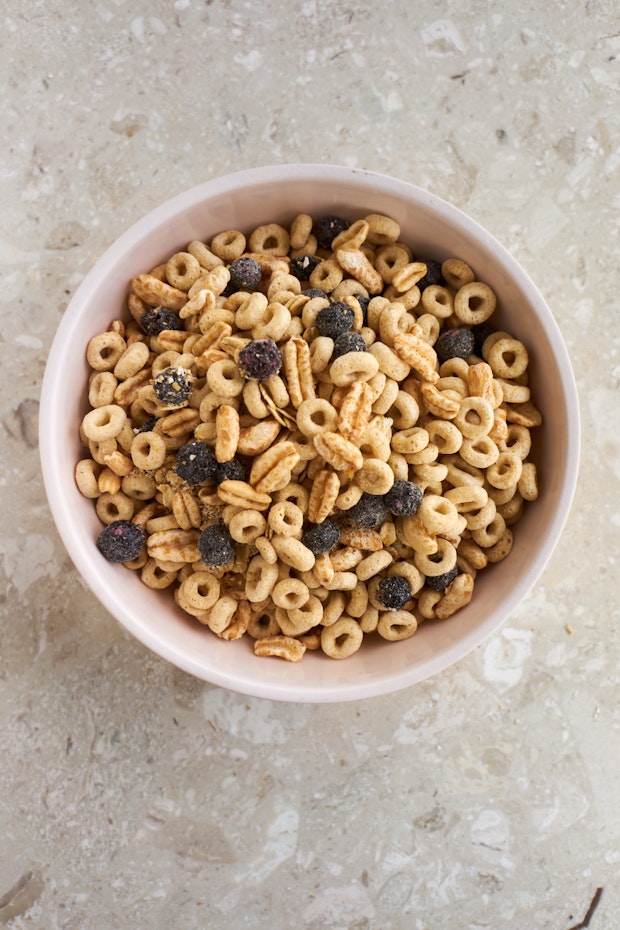 Triple-Oat Breakfast Cereal
Look for an unsweetened O's cereal - there's a good version at Trader Joe's as well as other natural foods markets.
1 15-ounce box Oat O's cereal, or equivalent
2 cups quick cooking rolled oats
3 cups puffed kamut cereal, or crisped brown rice
1 cup oat bran
2 cups dried blueberries
1/3 cup ground flax seeds

to serve: fresh berries fruit or sliced banana, chia, hemp seeds
Combine everything in your largest bowl, toss well, and transfer to two XXL air-tight containers (Weck 2.5 L glass jars are perfect) or, in a pinch, gallon-sized plastic bags.
Makes cereal for a week or more.