White Chard Stew Recipe
An A+ white chard riff on a ribollita, using anything and everything on hand.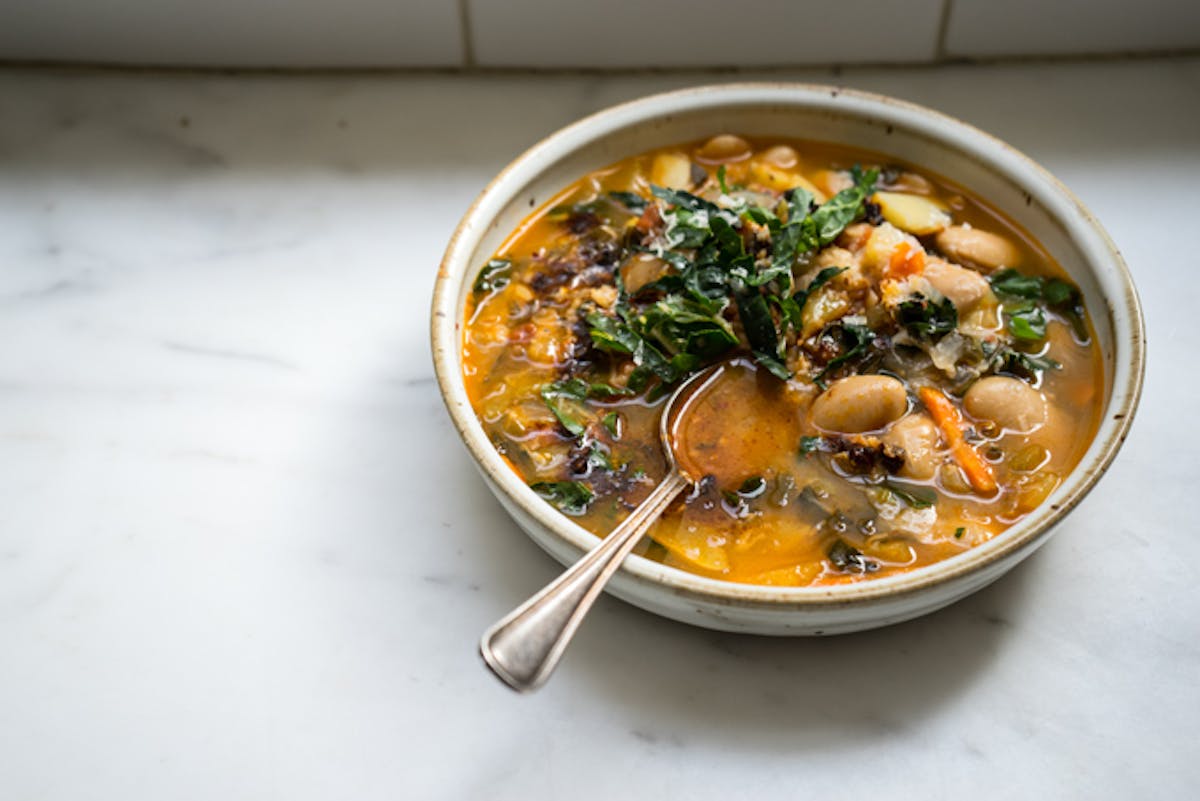 Pictured above - my Sunday soup ritual this week. A riff on a ribollita, using anything and everything on hand. I used all the chard in the crisper (white stemmed), plump white beans, potatoes, celery, the last of the flat of tomatoes from Nadine's Bird Song Farm, and the heels of loaves from both Manresa Bread and Companion Bakeshop. It was just the right way to finish the week, and have something delicious on hand to start the next. Hope to meet some of you soon in far-flung cities. :) xo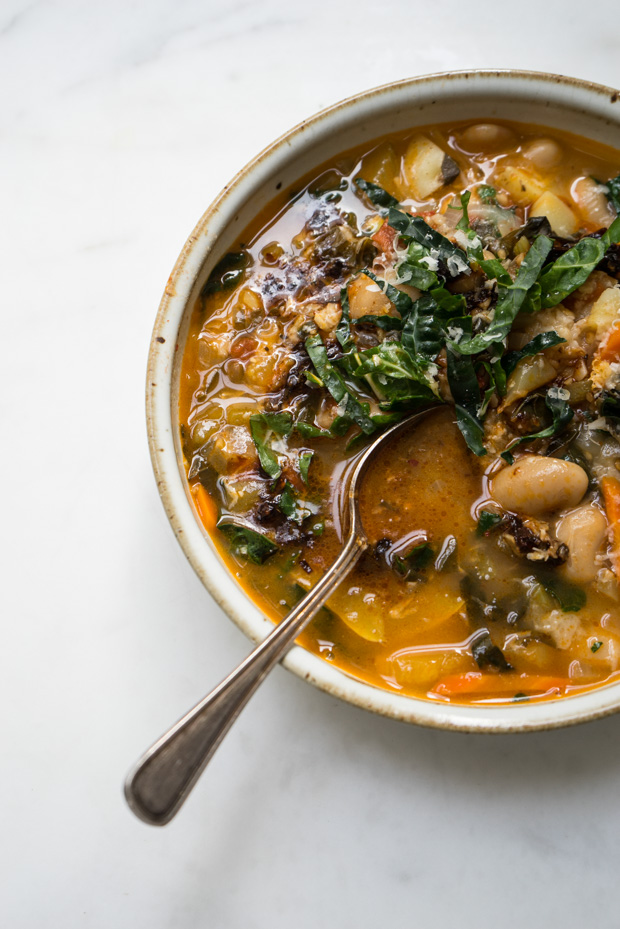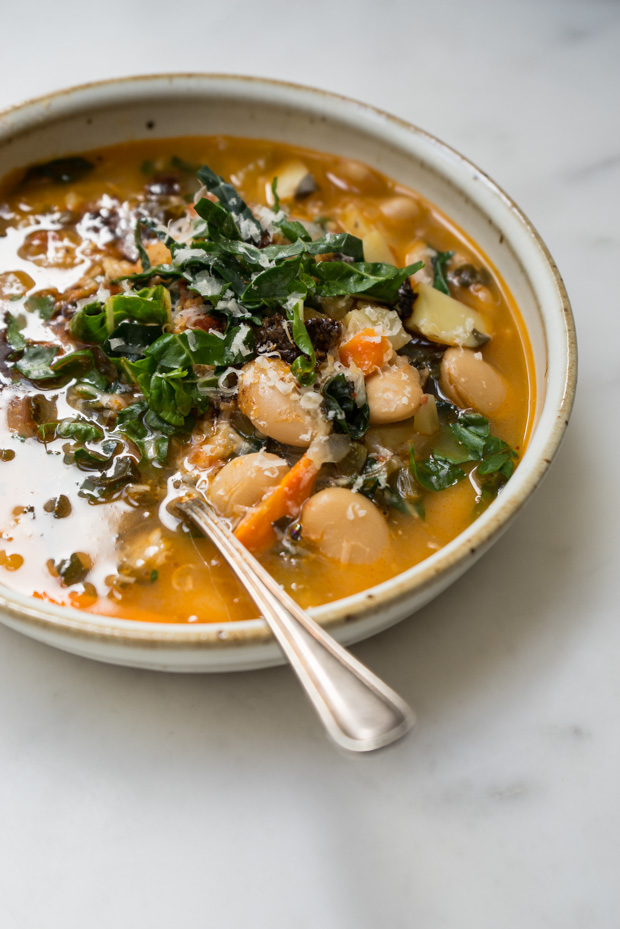 White Chard Stew
At its core, this is a clean-out-the-fridge stew. Use whatever white beans you have on hand. I used gigante beans here, but cannellini work beautifully. You can absolutely skip the bread if you're avoiding gluten. As far as choosing greens goes - go for the most vibrant chard, or greens, you can get your hands on. I used white stemmed chard. Kale, or a mix of chard and kale is a great way to put a dent in your CSA allocations ;)...
4 tablespoons extra-virgin olive oil, plus more for drizzling

5 celery stalks, chopped

4 medium cloves garlic, chopped
3 medium new potatoes, cut into 1/4-inch chunks

2 medium carrots and/or (equivalent) delicata squash, chopped

1 large onion, chopped

2 cups chopped tomatoes

1 teaspoon crushed red pepper flakes
1/4 pound / 4 ounces chard, stems and leaves well chopped
4 cups / 22 oz cooked white beans

1/4 pound / 4 oz / crustless loaf of bread

2 teaspoons fine grain sea salt
grated Parmesan cheese

to serve: ancho chile relish, chopped preserved lemon, basil oil or pesto, or a dab of tapenade...
In your largest thick-bottomed pot over medium heat combine the olive oil, celery, garlic, potatoes, carrot (and/or squash), and onion. Cook for 10 minutes, sweating the vegetables, but avoid any browning.
Stir in the tomatoes and red pepper flakes, and simmer for a few minutes. Stir in most of the chard, 3 cups of the beans, and 8 cups / 2 liters water. Bring to a boil, reduce the heat, and simmer until the greens are tender, about 15 minutes.
In the meantime, smash or puree the remaining beans with a generous splash of water - until smooth. And then, tear the bread into bite-sized chunks. Stir both the beans and bread into the soup. Simmer, stirring occasionally, until the bread breaks down and the soup thickens, 10 -15 minutes. Stir in the salt, taste and add more if needed.
Serve immediately, or cool and refrigerate overnight. Ladle into bowls and top with shredded Parmesan, the remaining chard, and as few, or as many, toppings as you like.
Makes a large pot of soup - enough for 10 servings.
Prep time: 15 minutes - Cook time: 45 minutes