Tassajara Warm Red Cabbage Salad
Inspired by a recipe in The Complete Tassajara Cookbook, a warm winter salad made from sautéed shredded red cabbage. Feta, balsamic vinegar and golden raisins make it sweet and salty, rich with color, texture and flavor.
The other day a neighbor asked me how often I cook. I think he was curious to know if I cook everyday. I told him I cook most days, and most of the meals most days. While this might have kicked off visions of elaborate brunch buffets, or of me standing over simmering pots for hours on end, it usually means I'm doing something simple like reheating a leftover pot of soup for lunch. Or pouring some muesli from a jar into a bowl of yogurt before adding a kiss of something special. But that's not how I ended up making this magnificent cabbage salad.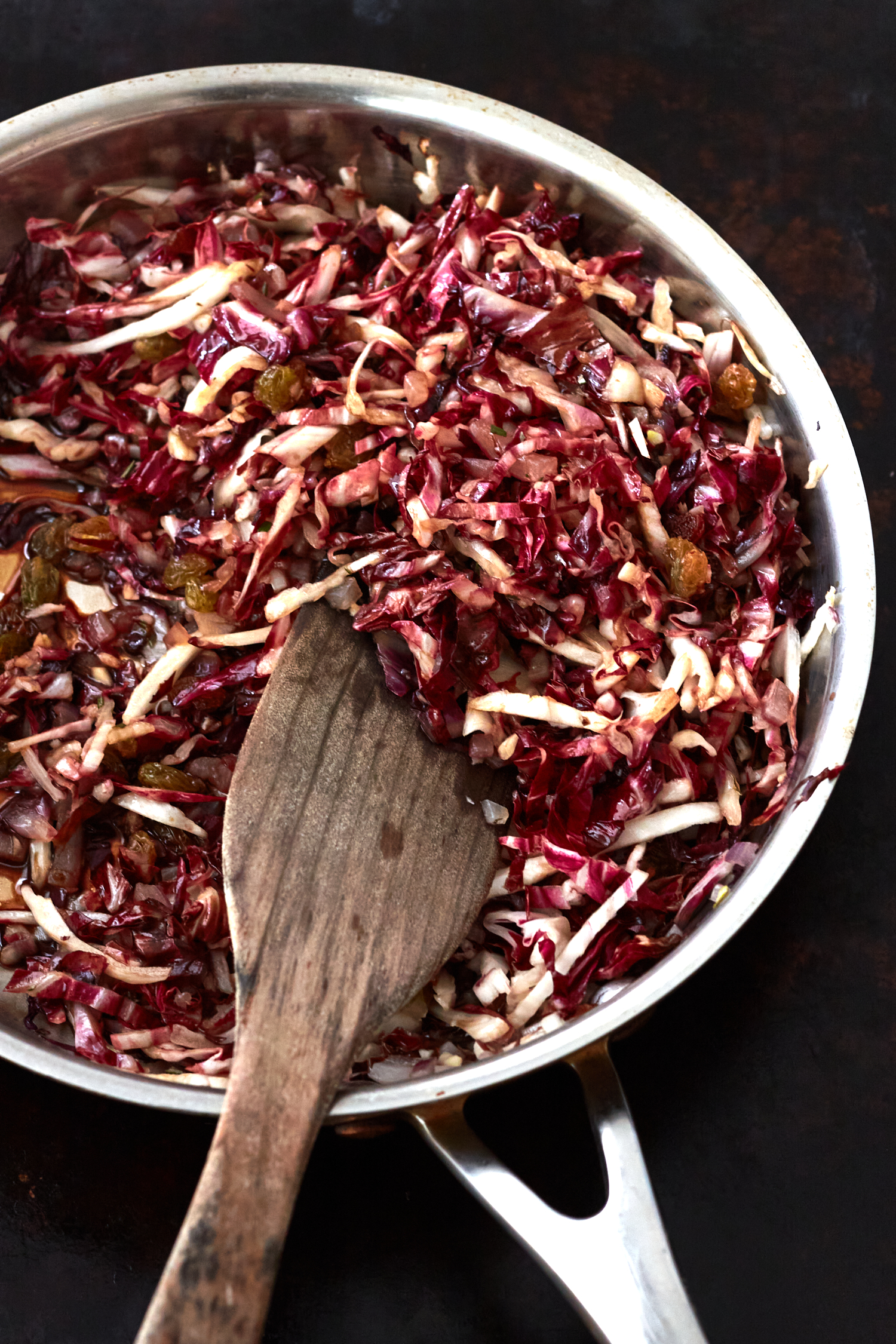 A few times a week I cook something completely new. Sometimes it's my own idea, other times the recipe comes from elsewhere. That's how we ended up here. I came across a Warm Red Cabbage Salad with Dried Fruit and Feta in the Complete Tassajara Cookbook I bought a few weeks back. I liked the idea of a warm winter salad - sweet and salty, rich with color, texture, and flavor and was excited to give it a try.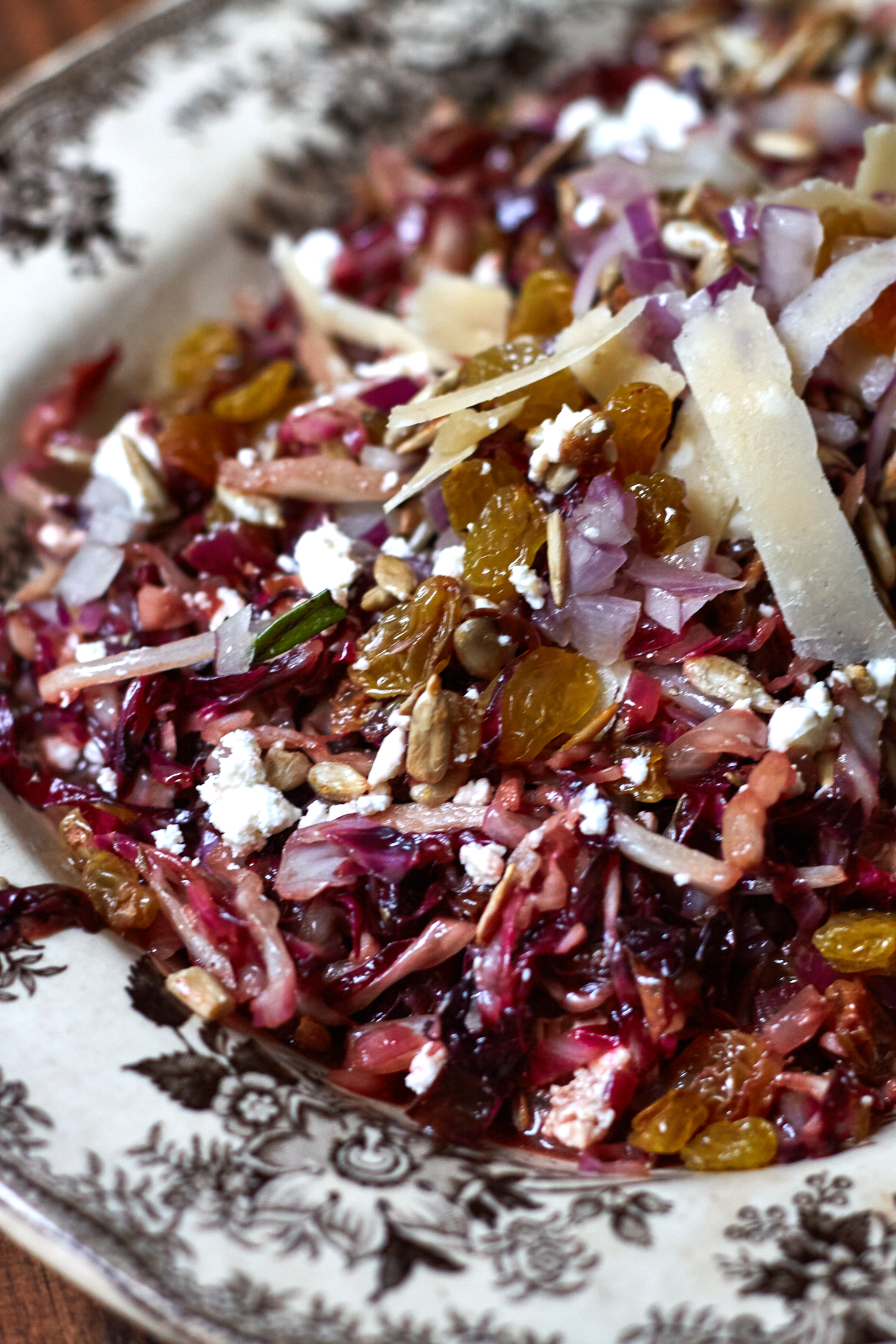 Warm Red Cabbage Salad: The Concept
This salad is has a number of components. You start by making some sugar-crusted sunflower seeds for crunch. Beyond that, it's basically a skillet saute with a short list of components that sing together - rosemary, garlic, vinegar cheese and dried fruit. It's so good.
It's Also Super Adaptable
I used the Tassajara recipe as a jumping off point, tweaking it to my preferences. Cooking the cabbage uncovered, and for less time than the recipe called for, retains a bit of structure. I also used considerably smaller amounts of cheese and fruit and generally trusted my own instincts and tastes along the way. You can use my version of it as your own jumping off point, and then play around with it to suit your tastes as well.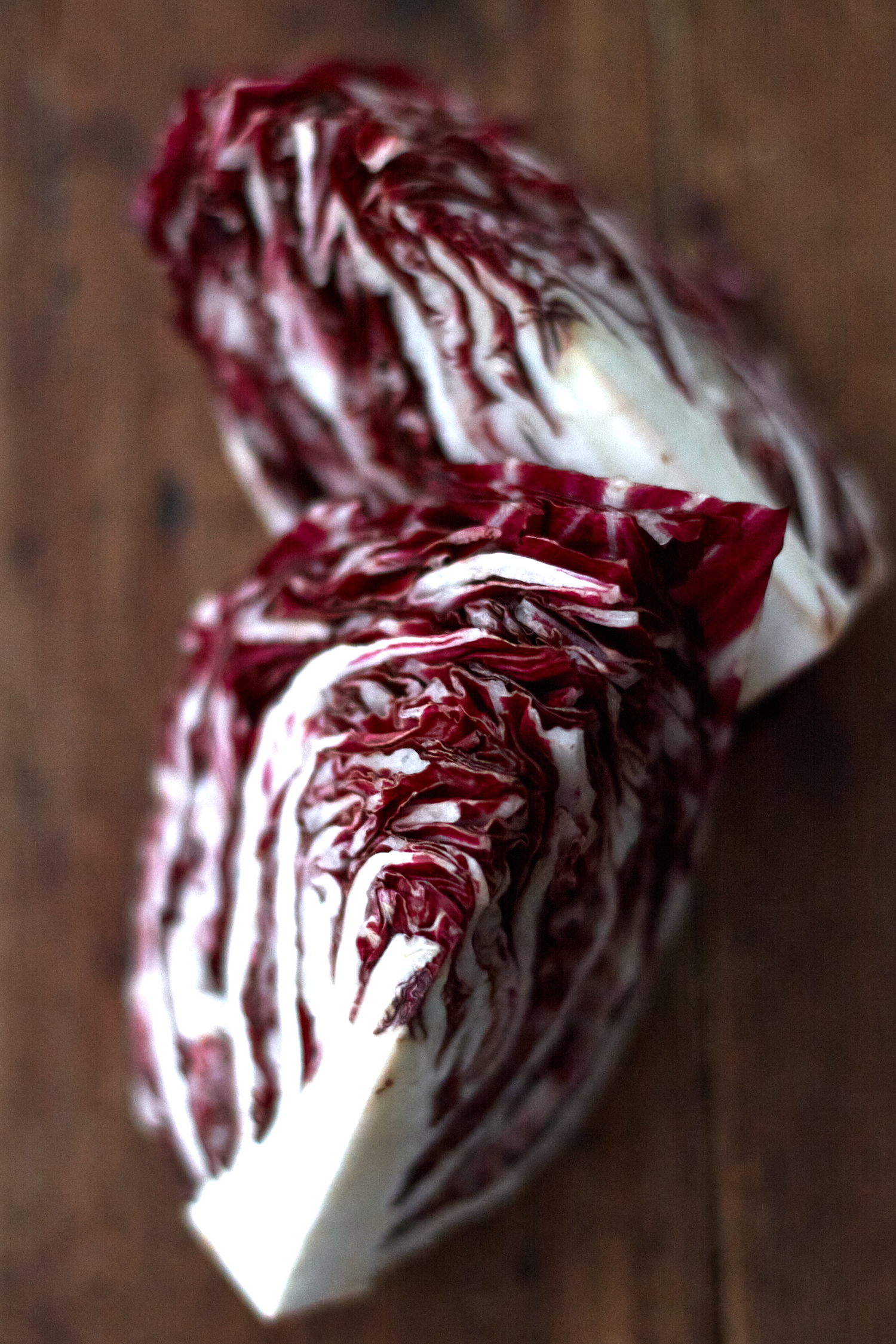 Substitution Ideas
Some things I thought about along the way - I used golden raisins here, but I imagine any number of dried fruits would work nicely - dates, dried figs or persimmons. A few toasted walnuts or hazelnuts tossed in the pan at the last minute might be a welcome way to up the crunch factor. There can never be too much crunch.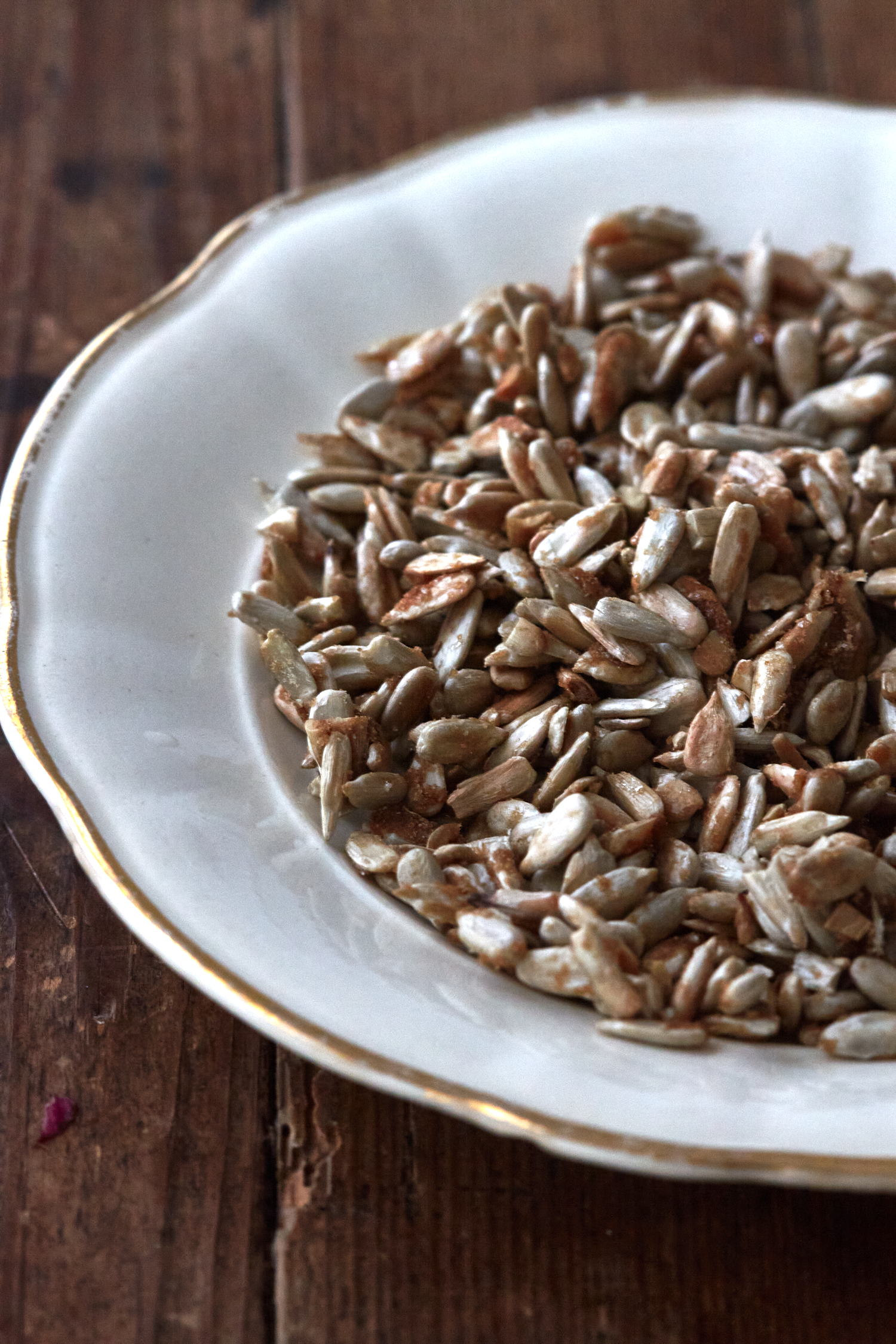 Tassajara Cabbage Salad: Serving Ideas
This salad is great as a stand-alone. It's also perfect on top of a bowl of risotto or polenta. I've put a bit on a slice of hot nettle pizza before. And it's nice as a filling for a piadine along with some extra cheese. You might think about using it as the finishing touch on a savory spinach tart or mix it into a quiche filling (after letting it cool). A recipe like this one can launch you in many different directions so have fun with it. There are a lot of ideas on the comments & some make a meal of it by adding a poached egg on top. Perfect.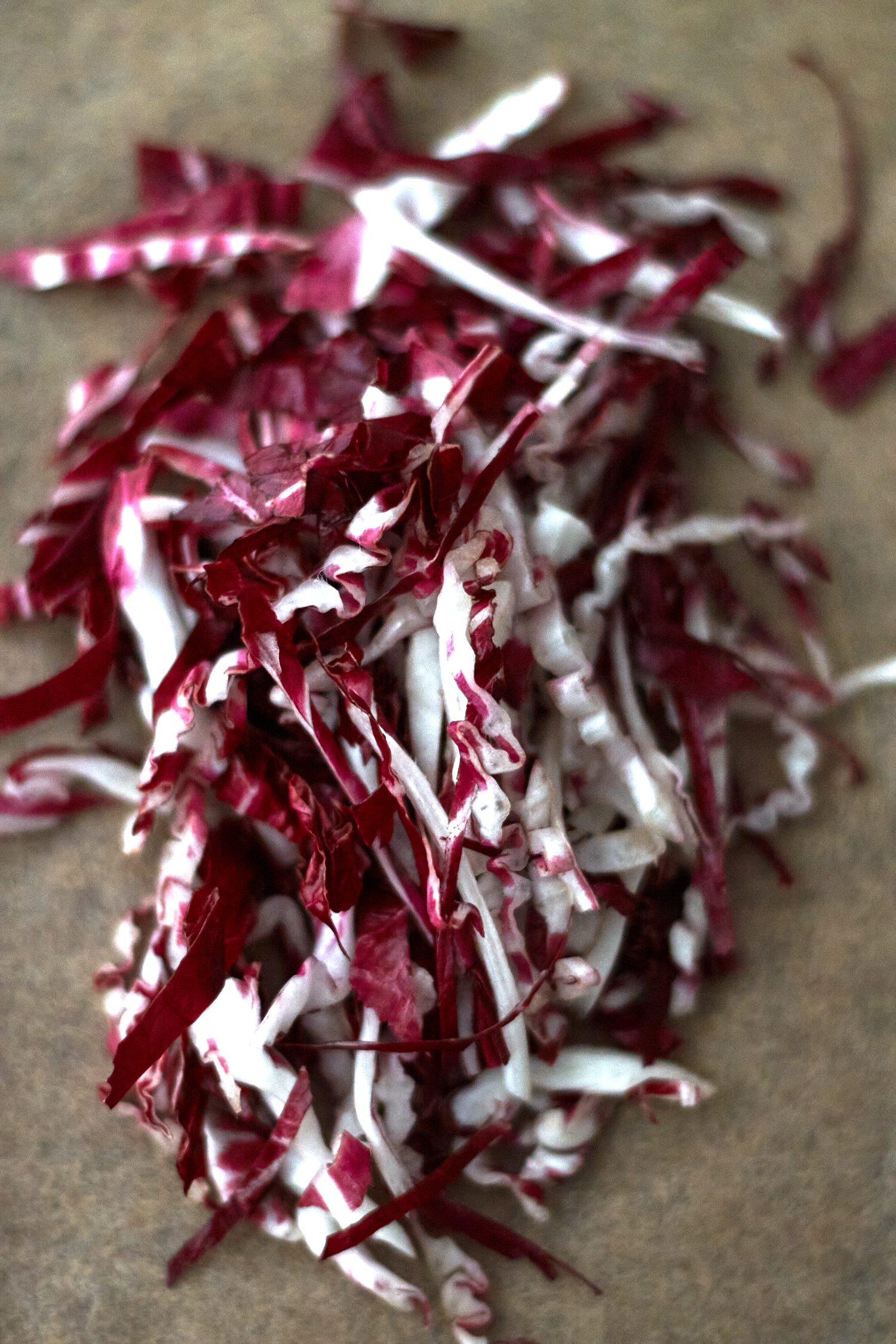 So, discovering recipes like this is part of the magic for me. When I think about how often I cook, I naturally think about why I rarely get tired of cooking. It's because I find the task endlessly challenging and continually inspiring. A rhythm has emerged through it all - it goes something like this: old, new, me, you. Meaning - I cook an old favorite one night, next I might explore a technique or region that is entirely new to me, then maybe I'll try out an idea of my own, and then a recipe I've learned about in a book, magazine, website, or from a friend - like this one.
And I have to say, it's rhythm that works for me. Despite the hours I spend cooking, I still enjoy pulling my apron over my head, tying the knot behind my back, turning the knob on the stove and hearing the whoosh of the flame catch.
More Cabbage Recipes
Cabbage is a forever favorite ingredient to cook with. It lasts longer than you'd believe in the refrigerator and plays nice with others. it's equally at home in dumpling fillings, salads, slaws, soups and stir-fries. If you're looking for more inspiration, browse the cabbage recipes and pay particular attention to these favorites: red pozole, spicy sesame coleslaw and vegan fish tacos.
Tassajara Warm Red Cabbage Salad
I've incorporated all my changes into this version the recipe, originally adapted from The Complete Tassajara Cookbook. This version is less cheesy, fruity, and rich - but feel free to experiment with the components in this salad until it is to your liking. You can also add a bit of radicchio here (or do a radicchio version), but it is quite a bit more bitter. So just keep that in mind. xx!
Ingredients
1/2

cup

sunflower seeds

1

teaspoon

natural cane sugar (or brown sugar)

fine grain sea salt

2

tablespoons

extra-virgin olive oil

1

red onion, diced

3

medium cloves garlic, minced

1

pound

head of red cabbage, quartered and cut into thin ribbons

1

teaspoon

fresh rosemary, minced

2

ounces

golden raisins (or other plump, chopped dried fruit)

1 1/2

tablespoons

balsamic vinegar

2

ounces

feta cheese, crumbled

a bit of freshly grated Parmesan cheese, to garnish
Instructions
Roast the sunflower seeds in a dry skillet over medium heat until golden brown. Sprinkle on the sugar, and a couple pinches of salt. Stir until the sugar melts and coats the seeds (you pan will need to be hot enough). Transfer the seeds immediately to a plate so they don't stick to the pan. Set aside.

Heat the olive oil in a large skillet and saute the onion for a minutes or two with a couple pinches of salt. Stir in the garlic, and the cabbage, and a few more pinches of salt. Stir and cook for just a minute or so, or until the cabbage softens up just a touch.

Stir in the rosemary, most of the raisins, and the vinegar. The cabbage will continue to get more and more tender even after you remove it from the heat, so keep that in mind, and do your best to avoid overcooking it - where it collapses entirely. Fold in half of the feta cheese, most of the sunflower seeds, then taste. Season with more salt if needed.

Serve garnished with the remaining raisins, feta, sunflower seeds and Parmesan cheese.
Related Recipes
More Recipes
Popular Ingredients