Weeknight Ponzu Pasta
All things green in a quick, weeknight pasta option. It's feel-good food that won't weigh you down - ponzu dressing, green vegetables, and the pasta of your choice.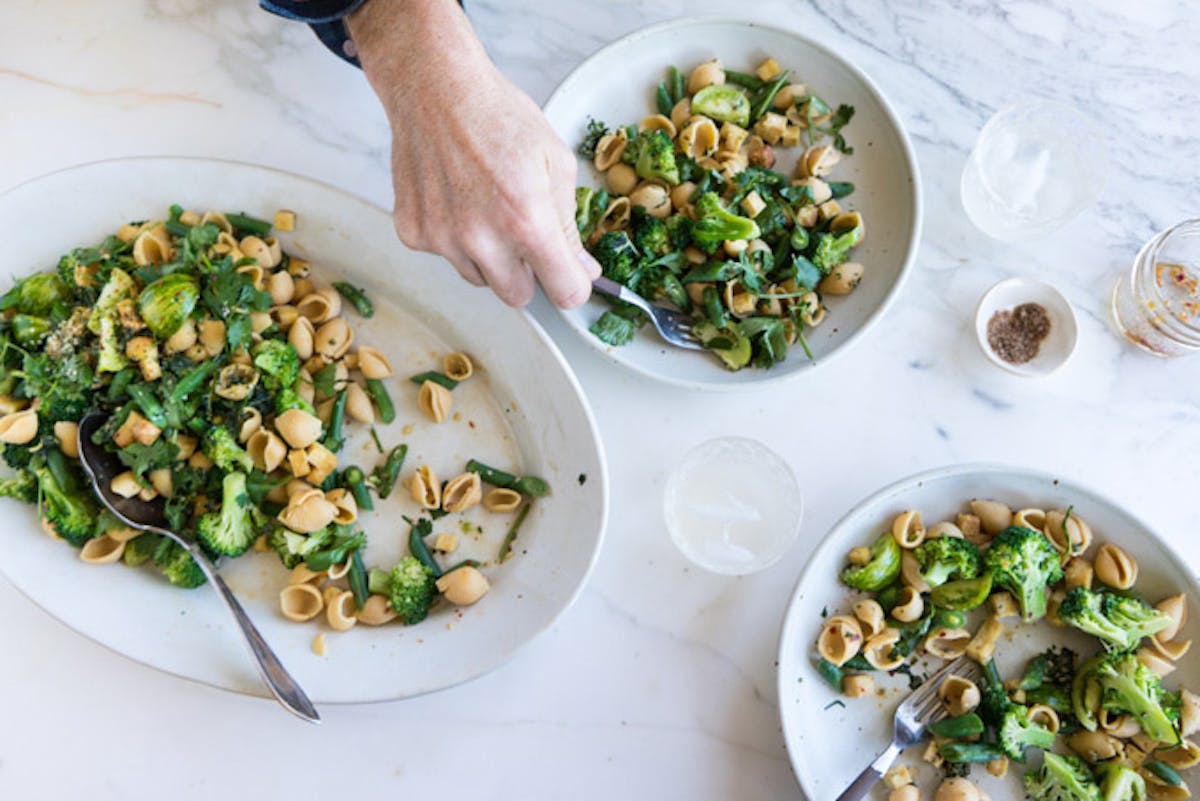 This one is for semi-lazy nights when you still want to get something vibrant and seasonal on the table. All things green in a quick, weeknight pasta option. It's feel-good food that won't weigh you down. The
ponzu
dressing comes together in a flash, boosted with a good dose of garlic and a thread of toasted sesame oil. The broccoli and green beans are cooked in the same water as the pasta, and everything gets tossed together in one big bowl to serve family style.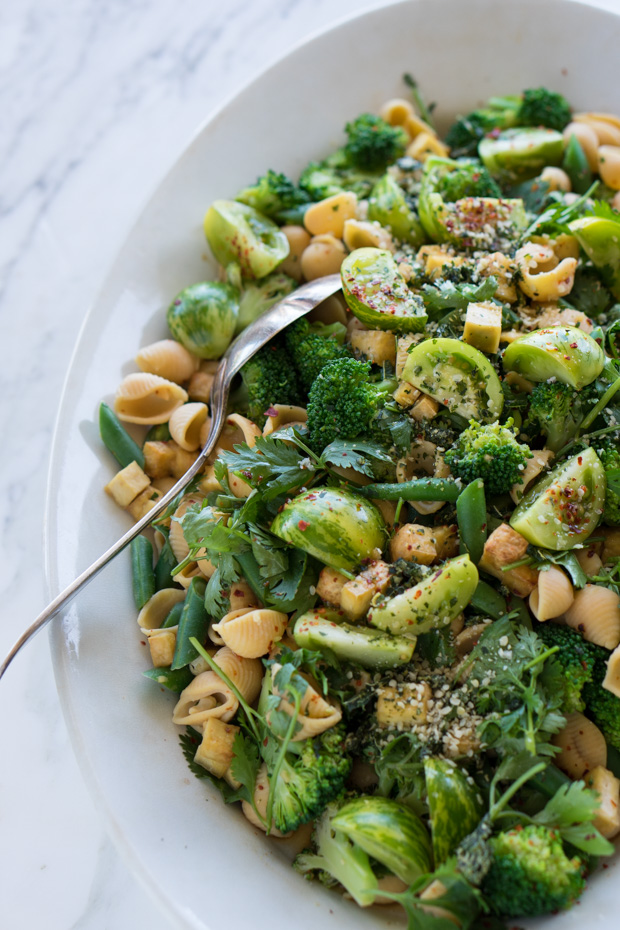 The recipe is
incredibly
versatile - it is vegan as written, you can use GF pasta if that is a consideration, and there is very little added oil, if you're keeping an eye on that. It can adapt through the seasons - swap in asparagus/favas in spring, roasted cubes of winter squash or sweet potatoes later in the year.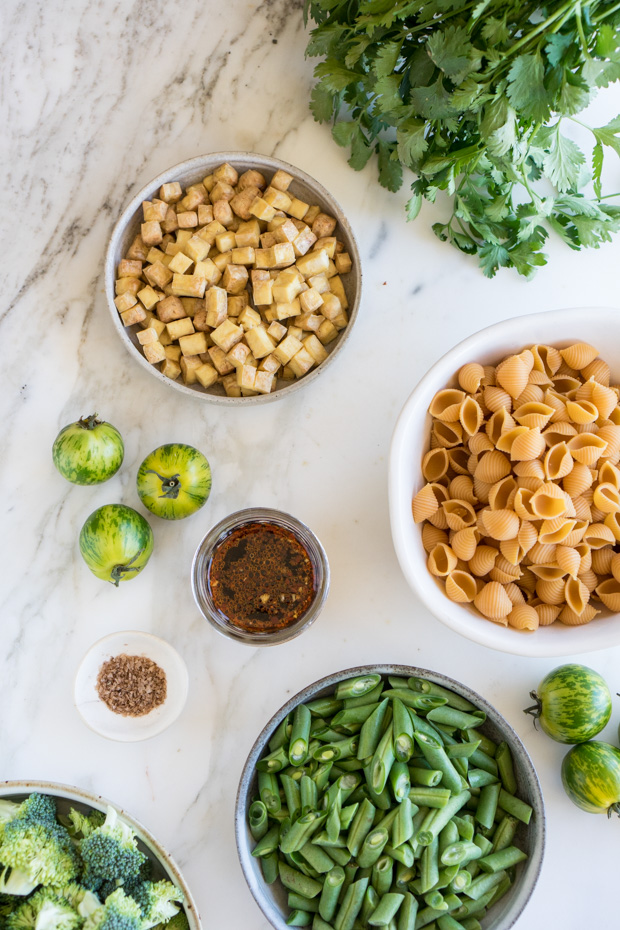 Weeknight Ponzu Pasta
Use your favorite pasta, preferable whole-grain or something made from legumes - I've been enjoying this chickpea pasta lately - made from chickpea flour. It's nice because if you're serving a crowd, it works for GF, etc. On the ponzu sauce front I've been liking the "From Japan" brand organic ponzu - but there are a good number of vegan ponzu options out there. Just choose one that tastes good, preferably organic, without too much salt. A twist on this would be to skip the pasta, and swap in the equivalent of a can of garbanzo beans (rinsed, drained). Or trade out the tofu for chickpeas. If you want to make this ahead of time, for a party or picnic later, run each ingredient under cold water to stop the cooking, and assemble just before serving.
Ingredients
8

ounces

extra firm tofu, cut into 1/4-inch cubes

8

ounces

small pasta

6

tablespoons

ponzu sauce

3

garlic cloves, minced

scant 1/2 teaspoon chile flakes, or to taste

1/4

teaspoon

toasted sesame oil

8

ounces

green beans, chopped

8

ounces

broccoli florets

a small bunch of cilantro (or basil), chopped

bonus: cherry tomatoes, hemp hearts, crumbled kale chips, also we have a makrut lime tree, and if you finely slice a leaf or two into fine threads, then add it here...magic.
Instructions
To make the dressing, in a small bowl, whisk together the ponzu, garlic, chile, and sesame oil. Taste, adjust, and set aside.

When the pasta water is boiling, salt the water, add the pasta, and cook per package instructions. Use a strainer to transfer the cooked pasta into a large serving bowl. Use the same boiling pasta water to cook the green beans for about a minute, add the broccoli, and allow to cook another minute. Until both are just tender. Quickly drain and transfer to the bowl with the pasta.

Add the tofu, and the ponzu dressing, and toss well. Add the cilantro, and any other bonus ingredients, give one last toss, and serve immediately.
Related Recipes
More Recipes
Popular Ingredients