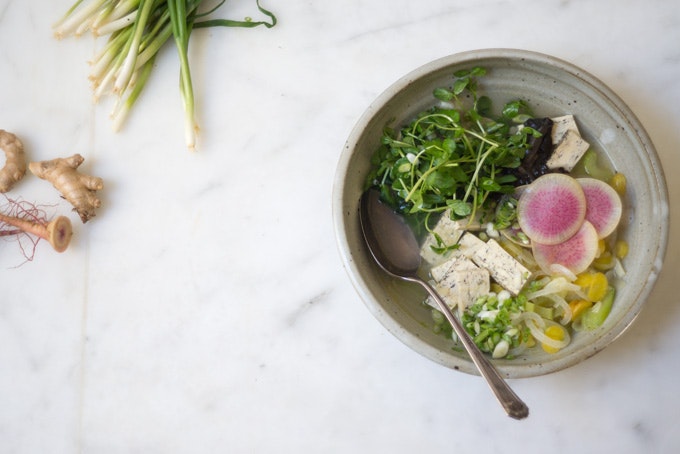 Broth Love – Nine Vegetable Broths that will Invigorate you from the Inside Out
My love for good broth is strong. And, now that we've rounded the corner into fall, I thought I'd follow up last week's blender soup recommendations, with a collection of invigorating, vegetable-based power broths. Key word here - power. I like a strong broth, and will argue that there are few things that can make you feel more revitalized than an good one. Nutrient-rich plant-based broths are great to have on hand, and there's no reason not to make XL batches to keep in the freezer. While they're incredible on their own, they're also nice to keep on hand for quick weeknight meals. You can always float a few dumplings, or stuffed pasta in a flavor-packed vegetable broth. Or, use one of these broths as the liquid called for in grains, risottos, or rice dishes. Enjoy! -h
1. Immunity Broth - (101 Cookbooks)
I'm going to kick this off with a favorite, a monster white pepper broth. White pepper with jolts of ginger, and stabs of garlic. I like it just shy of scalding, racing down my throat, sweeping through my sinuses in one boisterous, fragrant swoop. Get the recipe here.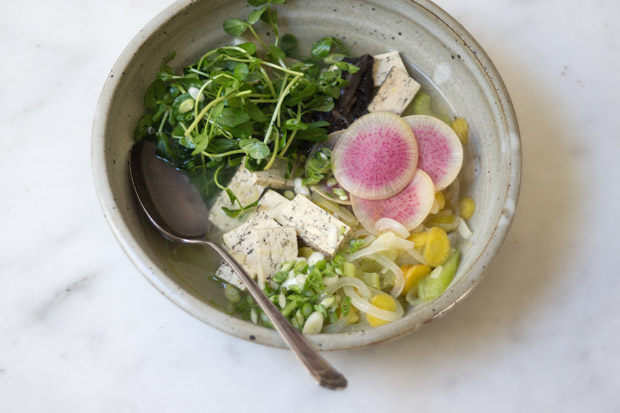 2. Rebecca Katz's Magic Mineral Broth - (Rebecca Katz)
A beautiful master broth from Rebecca. Get the recipe here.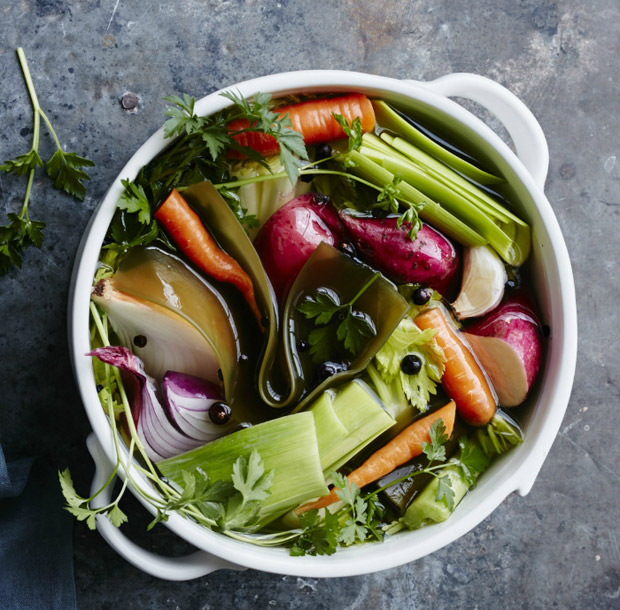 3. Ten Minute Instant Pot Mushroom Broth - (101 Cookbooks)
You can use this Instant Pot mushroom broth a thousand different ways. If you have dried porcini mushrooms, a few cloves of garlic, salt, pepper, and a bit of thyme, you're in business. Get the recipe here.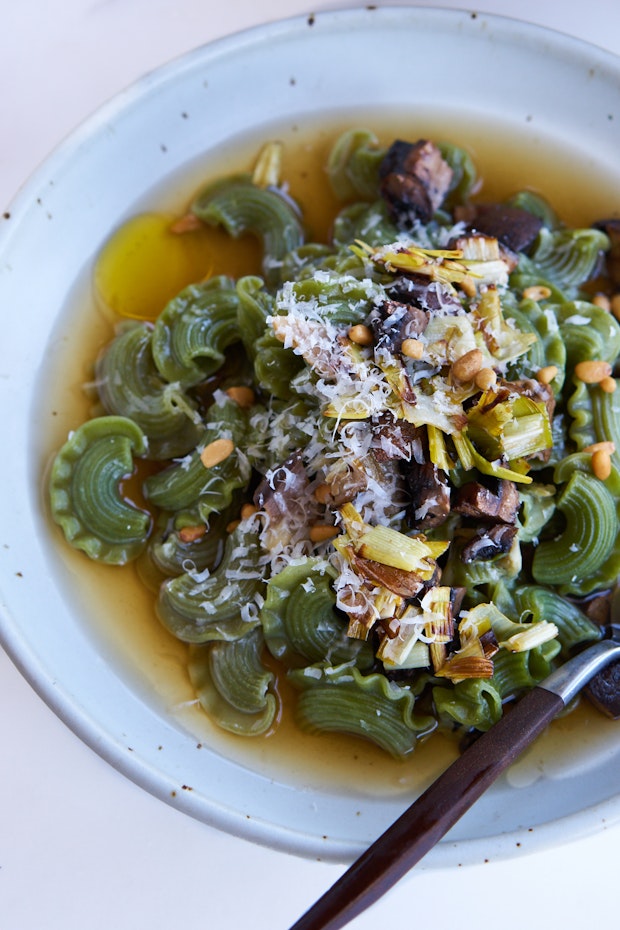 4. Homemade Vegetable Broth with Buckwheat Pancakes - (Dagmar's Kitchen)
I love love love this concept. Sonja takes a traditional brothy Austrian alpine soup and updates it with this veg-friendly version. A beautiful homemade vegetable broth hosts a tangle of buckwheat pancake strips. Get the recipe here.
5. Dragon Carrot Broth - (Hungry Ghost)
I came across this broth when I was writing this blended soup round-up, and it inspired this follow up post. The one you're reading. Andrea serendipitously comes across this broth after boiling vibrant dragon carrots (for a pie). The liquid remaining in the pot is what you see here. She brilliantly adds a bit of grated ginger, and magic happens - red dragon broth. More details here.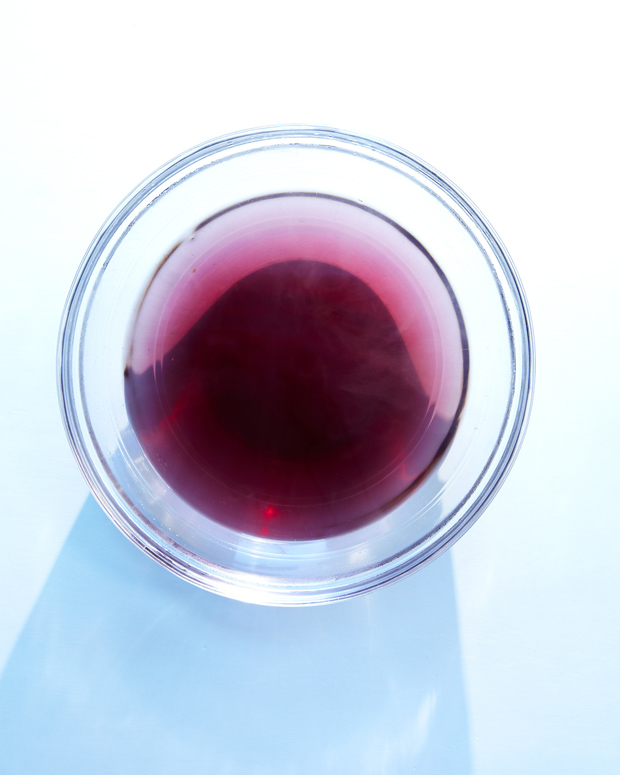 6. Green Curry Broth - (101 Cookbooks)
A beautiful, thin green curry broth, fragrant with garlic, lemongrass, and ginger. With heat from serrano chiles, and zings of tanginess on account of the fresh lime juice. Cumin and coriander seeds keep things grounded, and a flurry of freshly chopped herbs are there to make the sky open up. Get the recipe here.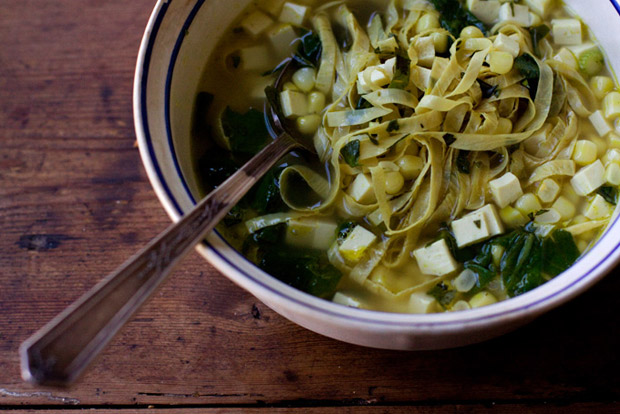 7. Red Curry Lemongrass Broth - (Love & Lemons)
At first glance, you just know this is good. I use water in place of the vegetable stock called for, and adjust the amount of curry paste to my liking. Or, play around with a homemade curry paste here. Great jumping off point in general! Get the recipe here.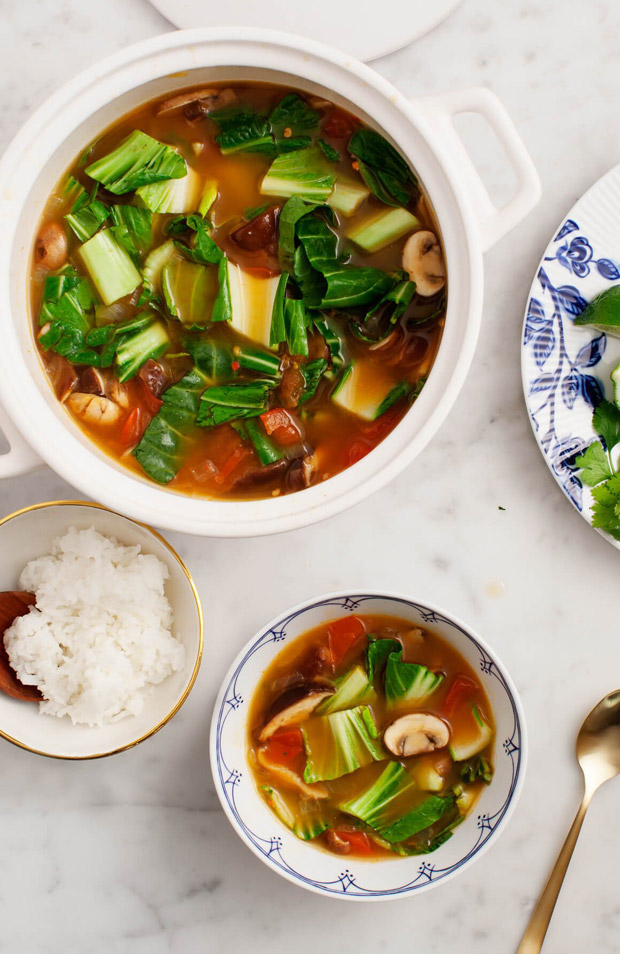 8. Gut-healing Vegetable Broth - (Wallflower Kitchen)
A vibrant, vegan alternative to all the bone broths out there. Keep all your vegetable trimmings throughout the week in a freezer bag, and make a big batch of this on a Sunday. Love that Aimee's broth is mushroom and seaweed boosted. Also(!) play around with the different dried mushrooms you use. They all lend a very distinct flavor and nutrient profile (or create your own blend!) Get the recipe here.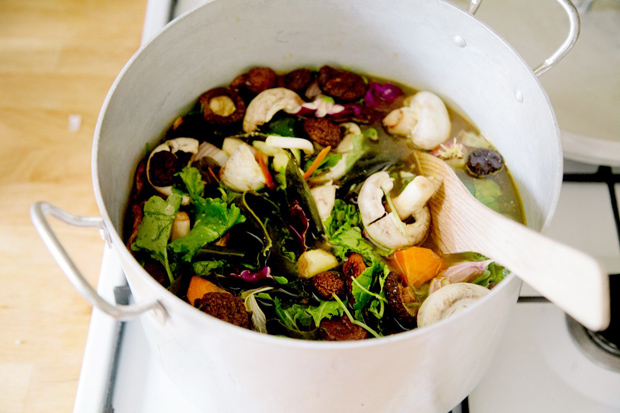 9. Ashley Neeses's Healing Broth - (Ashley Neese)
Ashley uses quite a long list of plants in this broth adding to its depth, and nutritional profile. Don't skip the brightening squeeze of lemon (lime) when serving! Get the recipe here.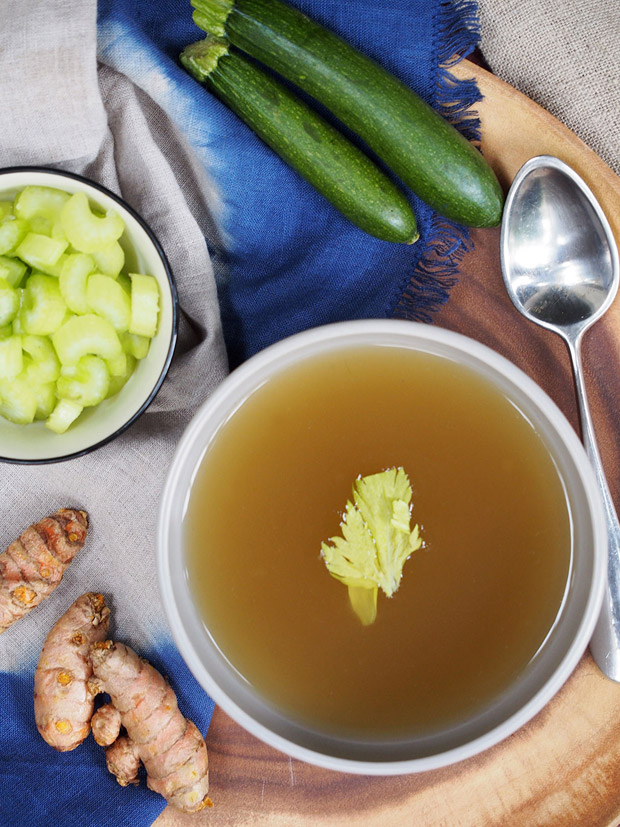 Bonus! Japanese Clear Onion Broth - (Living Chirpy)
A reminder of just how good a simple onion broth can be. Get the recipe here.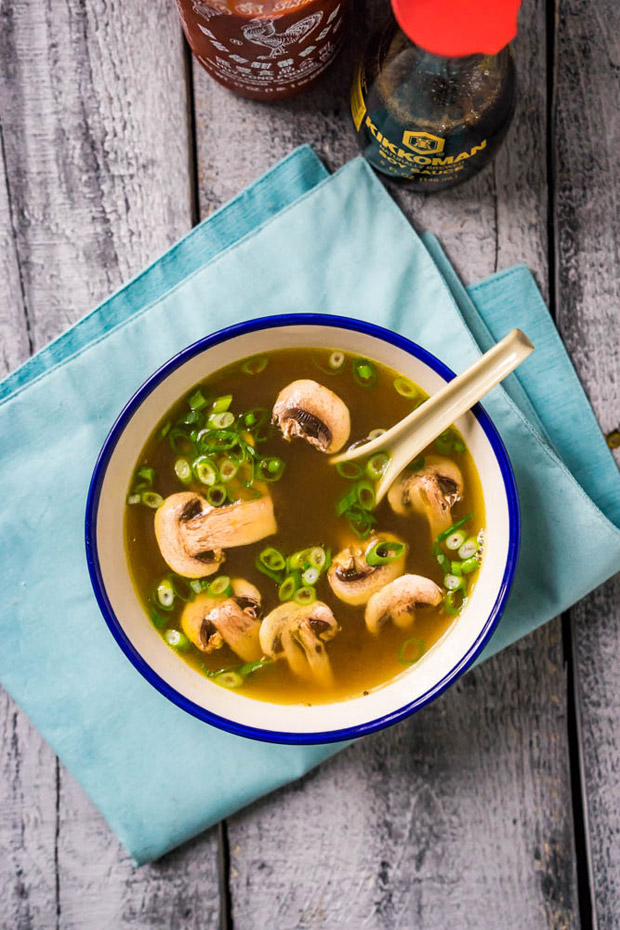 Bonus! CAP Beauty No Bone Broth - (101 Cookbooks)
Bone broth is all the rage. But I don't cook with bones, so I'm always trying to come up with nutrient-dense, mineral-rich broths that check all the beneficial boxes. This is a versatile go-to favorite. Get the recipe here.