Elderflower Soda Recipe
Elderflower soda is delicious! Not too sweet, just a touch tart, beautifully floral, it's like one of those Italian sodas you get, but with a refreshing, uplifting, fresh flavor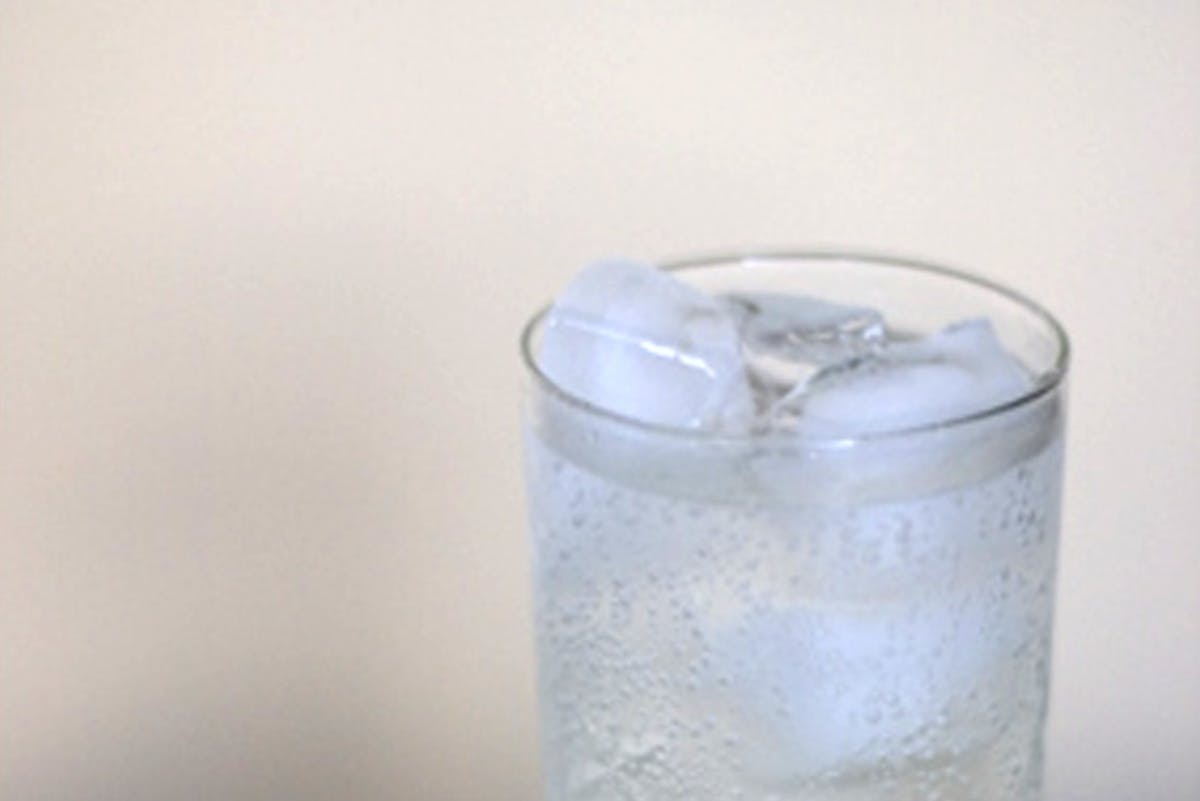 Last night marked the end of an exciting and surreal year for me. One of the most important things I did this year was spend a good length of time in two beautiful countries, Thailand and Sri Lanka. My grandmother on my mom's side travelled the world extensively in her younger years, visiting every continent with the exception of Antarctica in her lifetime. It quickly becomes clear as you leave your home that one of the most important roads towards being a compassionate and educated global citizen is through traveling and interacting with individuals and families from different cultures. My grandma visited Sri Lanka something like 30 years before me, and saw many of the same towns as I did in the Kandy region and tea country - was greeted with the same generous Singhalese hospitality and spirit.
Many of the coastal areas I visited in the south of Sri Lanka (between Matara and Colombo) were decimated by last weeks tsunamis. There was one place in particular that I keep thinking back to as I see the helicopter footage of the coastal towns and villages -- maybe because we stayed there quite a few days or maybe because it was so impossibly picturesque. We stayed in a town called Unawatuna, just a few kilometers south of the town of Galle towards the south end of Sri Lanka. The small hotels and bungalows along this bay kiss right up against the turquoise sea. A thin strip of perfect sand and gentle lapping waves hosts a strip of bungalows, shops, and small restaurants in an area that wasn't developed until 15 or 20 years ago.
We stayed on the beach at a place called Thaproban. As the tide came in each day the ocean would come in high enough that you could dangle your toes off the rock-walled patio into the surf. I remember wondering to myself about what happens to a place like this during big storms or high seas, and had faith that there was a reef out there that protected this little community from the brunt of the ocean. I think this Reuters photographer, Thomas White, must have taken this photograph right in front of where we stayed.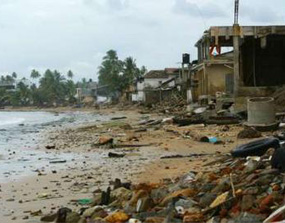 An event of this magnitude puts all personal resolutions in perspective and I look forward to making the most of every day in 2005.
I look forward to 2005 being a year where:
-I see more of the world I live in through travel and photography.
-I spend more time with my sister.
-I make an effort to collaborate on projects with interesting, innovative individuals.
A short list, but I feel like each resolution has plenty of room to blossom.
----------------------
I wanted today's recipe to be a New Year's beverage. I don't usually drink a whole lot on new Year's eve or New Year's day for that matter. I like to start the year off strong, feeling good, and not hung-over. I'll let you in on a little secret, I do my taxes each New Year's day and send the packet off to my tax advisor in the next mail drop.
Anyways, I had a drink in mind, and went out on the hunt for ingredients - I wanted to make an Elderflower Collins recipe I found. I've been hung up on the idea of elderflowers lately -- I had an elderflower soda when I went to Chez Panisse for lunch a couple months back and because it was so different and delicious, I've been obsessed with the idea of making my own elderflower drink ever since. I didn't have any luck finding the elderflower cordial needed for the collins (I'll have to order it or make my own), but as luck would have it I stumbled on Swedish Elderberry Flower Syrup at IKEA this morning - so I made my own Elderflower Soda when I got home. I love it, you must try it! Not too sweet, just a touch tart, beautifully floral. It's like one of those Italian sodas you get, but with a refreshing, uplifting, fresh flavor - I'm going to make this my new house beverage. (recipe below)
Elderflowers are also used to stave off some of the misery that comes with upper respiratory infections like tonsillitis, flu, asthma, bronchitis, laryngitis, etc. They have a history of soothing nerves, allaying anxiety, and easing depression. So look for elderflowers in your tea, or make your own elderflower infusions, there is more information on elderflowers here.
Happy New Year to you all - here's to a year of health, happiness, and delicious recipes!
Elderflower Soda Recipe
1 ounce Elderberry Flower Syrup (IKEA or brew your own)
1 cup sparkling water (plain)
Lots of ice
Fill a glass or pitcher to the rim with ice, just before serving. You are going to want to use a ratio of 1 ounce syrup to 1 cup sparkling water. The side of the syrup bottle might tell you differently, but if you use much more syrup than that your soda is going to be too sweet and strong. For a pitcher, you will use 6 ounces of syrup and six cups of sparkling water. Stir well before enjoying. Adjust syrup to taste a splash at a time.
(hs note: I tried this with a ratio of 1 1/ 2 ounces of syrup to 1 cup sparkling water and it was too strong and sweet for my tastes.)