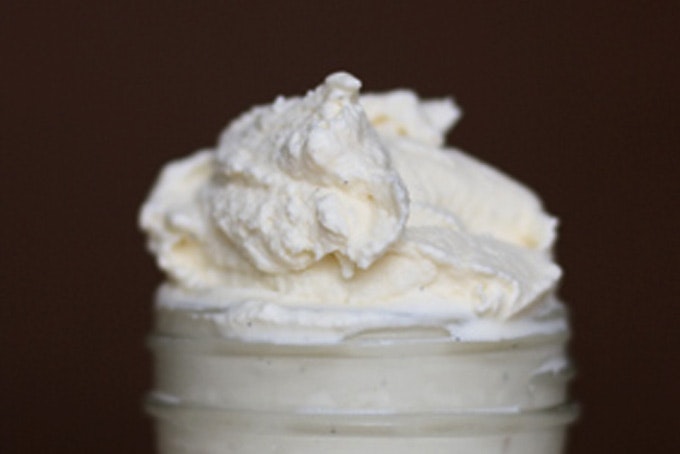 Maison du Miel's Heather Honey Ice Cream Recipe
This honey ice cream tastes as good as it looks. Four ingredients; plump vanilla beans, heavy cream, whole milk, and honey. That's it.
I am always looking for excuses to try recipes from Patricia Well's cookbooks. I've cooked many recipes from them over the years -- always pleased by their reliability, simplicity of ingredients, and overall deliciousness. She also hosts many cooking classes in France which have been tempting me from afar (start saving your pennies!).
I'm going to take this Honey Ice Cream to our friends tonight (with some crisp ginger cookies) packed in ice so that it doesn't melt on its journey across the Bay Bridge towards Berkeley. Hopefully it will taste as good a few hours from now as it did straight out of the ice cream maker.
Patricia uses a deep, rust-toned Heather Honey from La Maison du Miel for this recipe. I had a hard time finding any Heather honey yesterday, but actually had a nice, amber desert mesquite honey in the cupboard (I might actually opt for a bit lighter honey next time around). The recipe couldn't be simpler. Heat all your ingredients and let them steep for an hour. Chill the mixture, and then pour it into your ice cream maker and let it run until your ice cream is the consistency of the above picture. I use a little Krups ice cream maker and absolutely love it.
This ice cream is rich and sweet -- just how rich or how sweet will depend in part on the type of honey you end up using. This isn't the sort of ice-cream you are going to turn into a double-scoop cone. A tiny scoop or two with a crispy cookie is a nice way to end a meal.
You can make this ice cream. It is one of the simplest ice cream/gelato recipes I've ever come across. No eggs, no cornstarch, no thickening custards....A great recipe to try if you want an easy way to break in that new ice cream maker you got over the holidays.
Maison du Miel's Heather Honey Ice Cream Recipe
2 plump, moist vanilla beans
2 cups heavy cream
1 cup whole milk
1/2 cup heather honey (or substitute another aromatic honey such as chestnut or eucalyptus)
Flatten the vanilla beans and cut them in half lengthwise. With a small spoon, scrape out the seeds. Place the seeds and pods in a large saucepan. Add the cream, milk, and honey. Stir to dissolve the honey. Heat over moderate heat, stirring from time to time, just until tiny bubbles form around the edges of the pan, 3 to 4 minutes.
Remove from the heat and let steep, covered, for 1 hour.
Cover and refrigerate until thoroughly chilled (hs note: v. important)
Remove the vanilla pods, and stir the mixture again to blend. transfer it to an ice cream maker and freeze according to manufacturer's instructions.
From The Paris Cookbook by Patricia Wells (Harper Collins, 2001) - reprinted with permission