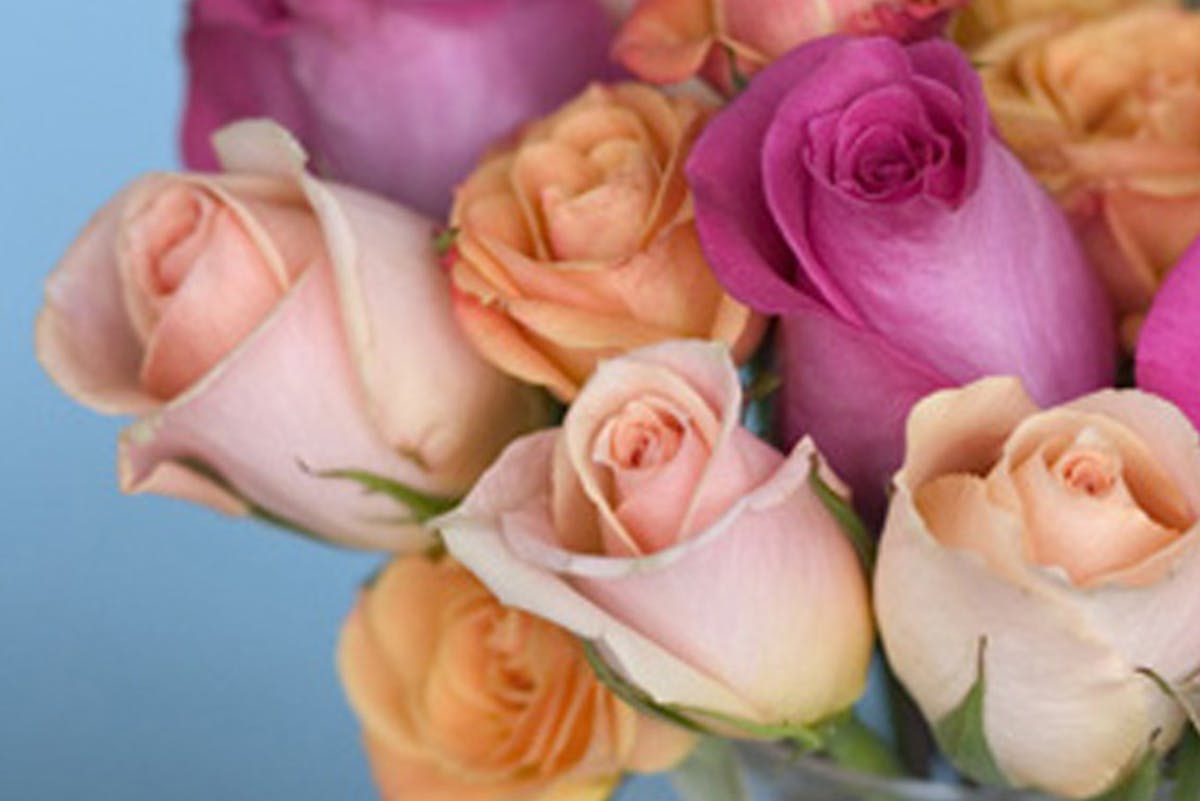 Springtime Favorites Recipe
No recipe today. Just a quick list of some of my favorite things this Spring.
Fresh-cut Flowers
Short of going on an all-out spring cleaning bender, bringing home fresh flowers inspires me to go through and pick up the house a bit. I roll up my sleeves, wipe down the counters, revive any slumpy pillows, and find homes for stacks of wayward books and magazines. Flower arrangements that are informal, fresh, bright, healthy, and un-fussed with are my favorites - a handful of unruly wildflowers in a Mason jar on the counter, one or two perfect ruffled tulips in sherbet shades, and with roses I always look for them in the softest shades of pink, melon, lemon, and peach.
Russell + Hazel Binders
I bought a spectrum of these binders last year to keep my favorite recipes and projects organized, crisp, and unwrinkled. The binders have wonderful linen spines and the inside cover is cleverly made of dry-erase material so you can make quick, non-permanent notes. They have new spring colored three-ring binders.
June Taylor
I've been on the hunt for tasty ingredients to put in homemade crepes ever since I received a deluxe tabletop electric crepe maker for my birthday (I wrote all about it here). I bought a deliciously tart jar of June's Lemon + Rose Geranium jelly at the market and will now save my pennies for a jar of her Candied Seville Peel in Syrup which I imagine will be perfect for drizzling on sweet crepes.
Boylan's Bottleworks Seltzer Water
For the most part I'm not much of a soda drinker - but I love sparkling water. Flavored, unflavored - I'll drink it all. I like to grab Boylan's seltzers when I find them. The citrus flavored ones in particular. Crisp, spritely, with big bubbles that dance on your tongue and make you smile. A better choice than soda (and sugar-free!) as the weather starts heating up.
Kitchen Aprons
I am one of those people who will unknowingly show up to a lunch date with big hand prints of flour on my jeans, fingertips stained dark from berries, or a smudge of chocolate on my cheek. My friend Jen bought me a great apron from Lotta Jansdotter for my birthday and I've been putting it to good use ever since. Treat yourself and keep your clothes flour and stain free. Cute aprons from Murge Designs or Lotta Jansdotter
Tasty White
I went with my friend Gwen to a huge Italian Wine Tasting called Gambero Rosso Tre Bicchieri 2005 a while back and sampled quite a lot of wines. Alder did a much better job of systematically tasting his way through what must have been every one of the 200+ wines at the tasting. He diligently wrote up a nice list of coherant notes which you can read here. I stopped tasting after he turned me on to what ended up being my favorite wine of the afternoon - a refreshing, dry, beautiful 2003 Coffele "Ca' Visco" Soave Classico. Stock up if you can find it (I'm not sure if it is imported to the US, but I've seen it online from the UK in a couple places) - a perfect picnic wine, afternoon lunch refresher, etc. Easy on the pocketbook at roughly $18 retail. (If anyone knows where to get it in the US, let me know and I will link.)
Bison Australia
Bison - it's not what's for dinner, it's what you use to make your dinner. I was browsing the aisles at the IACP culinary expo a few weeks back and stumbled on Bisons Australia's beautiful, handcrafted, and refreshingly understated ceramic houseware line. Contemporary plates, pudding bowls, herb pots, beakers and milk bottles come in a range of delicious sounding glazes including - watermelon, celery, willow, and blueberry. My guess is that you will start seeing Bison in upscale boutiques and shops in the U.S. soon - fingers crossed.