Amsterdam Color Study Recipe
Snapshots in Amsterdam - Winter 2006.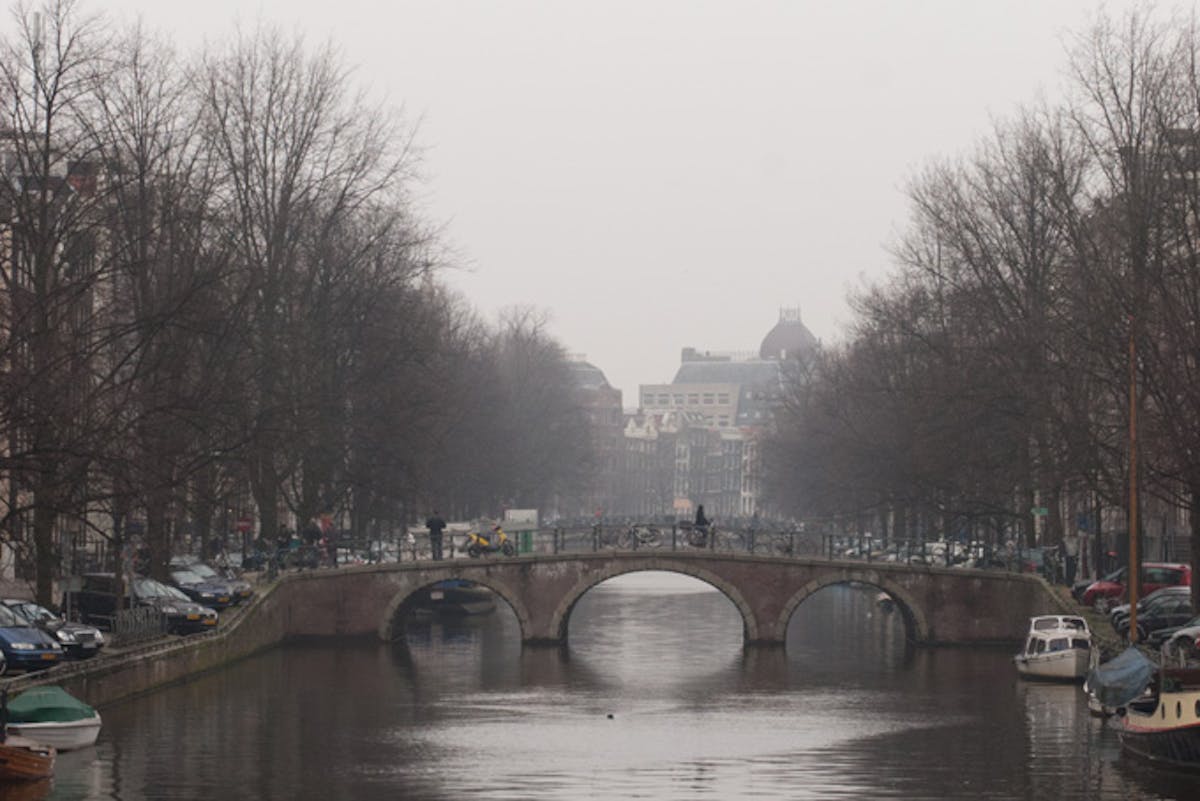 One of the things that struck me the first time I explored the streets and alleyways of Amsterdam was the signature palette of the city. Giant, glossy, black doors open up onto murky canals. Block after block of brick structures sprout from sidewalks in shades of heavy red, dirty whites, and slate greys. Doorsteps are punctuated with hearty, thick-leaved plants, deep green in color.

Orange street address on a shop / You see these orange berries in pots all over the city
It seems that many of the man-made elements in this area take a cue from nature surrounding it. Architectural details pop off buildings in the shades of local berries, building exteriors look like they were designed to compliment the mossy canal walls perfectly, and the tall, tilted houses are coated with colors plucked straight from the canal water itself - murky greys, blacks, navy, and green.

Grassy canal banks / Loaves of bread at the weekend farmers market
I thought I would snap a few pictures for you, so you could get a bit of a sense of what I'm talking about. It's quite interesting, even the cars in Amsterdam seem to lean towards the canal palette - I'm quite sure I haven't seen a yellow or red car since I've been here.

Hearty plants / Lace-lined door with mossy steps
I'm back in San Francisco tomorrow - with a couple new cookbooks and recipes in tow. There is one book in particular that I look forward to sharing - a beautiful volume from the previous chef at The Dylan here in Amsterdam.

Flower bikes / Taking pictures in Alkmaar