11 Recipes that Make Me Want to Use an Air Fryer
Combing the internet for Air-Fryer recipe inspiration. These the recipes to catch my attention!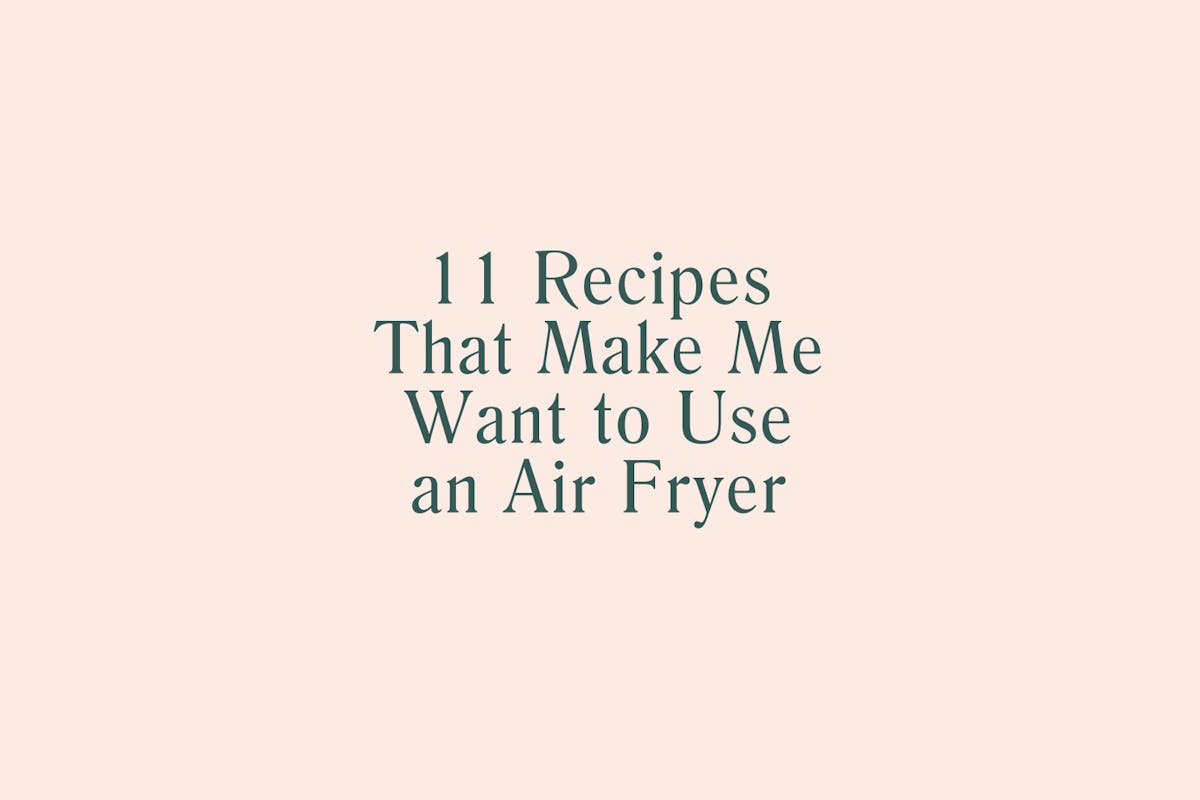 Last year, around the time I bought the Instant Pot, I also purchased an Air Fryer. I wanted to experiment with it, see what all the hype was about. The Air Fryer was being heralded as the next "must-have" counter-top appliance, roughly the same size as the 6-qt. Instant Pot, with one primary feature - it's a small, electric convection oven. The draw here is, in theory, you can emulate the results you get with frying, using a much healthier cooking method.
We had some hits and misses with the Air-fryer straight out of the gate. Things "fried" directly from the freezer generally did better than anything clever I dreamed up. Big fails included: beer-battered cauliflower, and all my tempura attempts. One day Wayne brought home a big bag of all-natural, frozen, cauliflower onion rings and those were awesome. We also did potstickers in it a few times, and those were pretty good - a little dry though, so our strategy was to overcompensate with dipping sauce.
After a couple of weeks, my love-affair with the Instant Pot continued, and the Air-Fryer took up residence in the corner of the pantry for the months to follow, neglected. That said, I'm not ready to give up on it quite yet! I thought I'd comb the internet for new Air-Fryer recipe inspiration, and ask you all to weigh in as well. These were a handful of the recipes to catch my attention. If you have any favorite, go-to, veg-friendly recipes for the Air-Fryer please(!) post a link in the comments. I'd love to figure out the magic here - my take-away is that people are likely using them for frozen fries 90% of the time? Laugh / cry.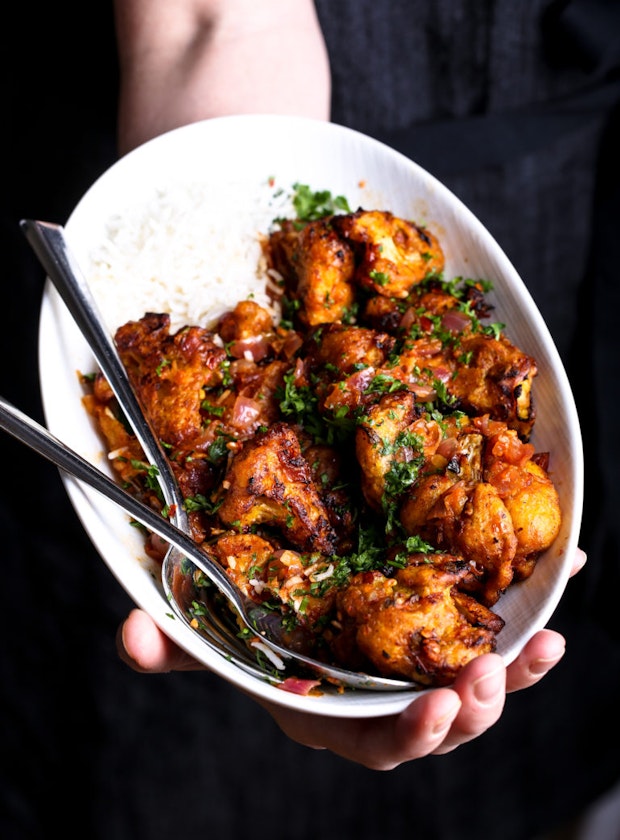 1. Gobi Manchurian - (Olives for Dinner) There are many air fryer cauliflower recipes, and most qualify as good side dish candidates. But this is the recipe that caught my attention. Erin's Gobi Manchurian, could definitely be a main. An elaborate-to-make main. And I'd probably add some lentils. And shallow-fry. Anyway, I'm intrigued! It looks delicious. Also see her Buffalo Cauliflower Steak for another way to use air-fried cauliflower. I'm totally going to try these as well.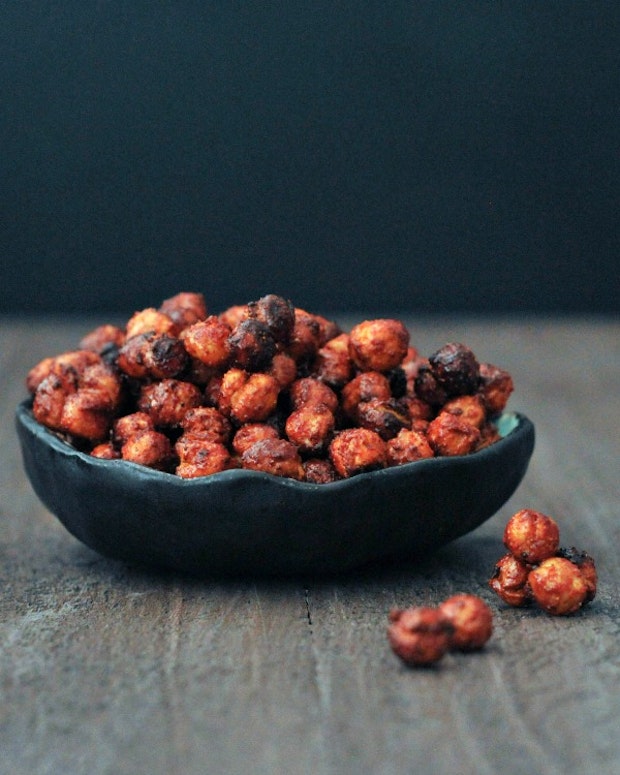 2. Smoky Sweet Crunchy Chickpeas - (Spa Bettie) Chickpeas in the air fryer is something I hadn't thought of! Kristina's chickpeas use the aquafaba as a base for the coating (brilliant!), with paprika and maple for flavor, producing a great snack.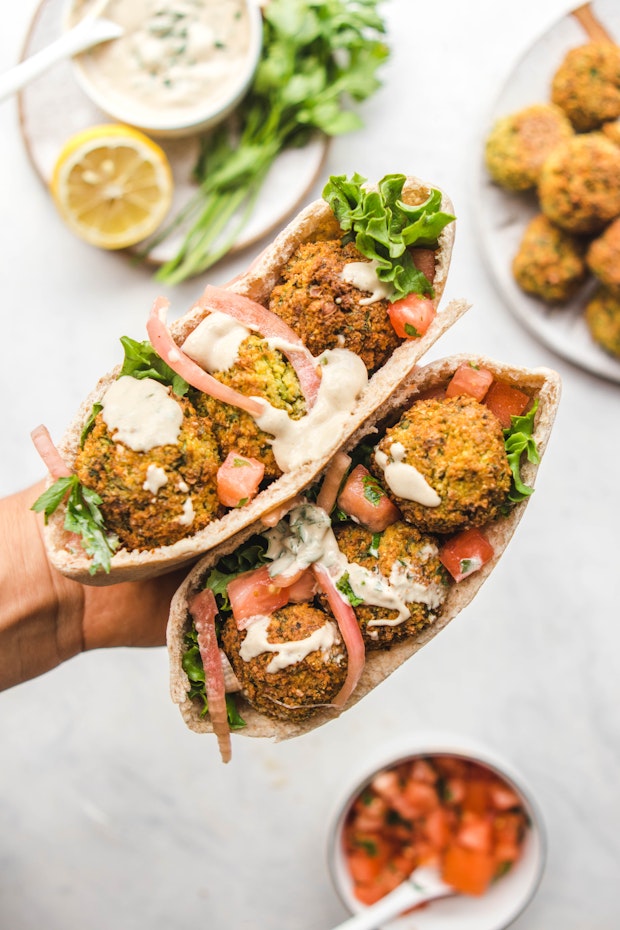 3. Easy Falafel - (From My Bowl)
Good falafel is a wonderful thing. Caitlin of From My Bowl has a recipe that is gluten free, air fryer tested, and looks good! Imagining it with a bit of spiked tahini sauce and a warm pita.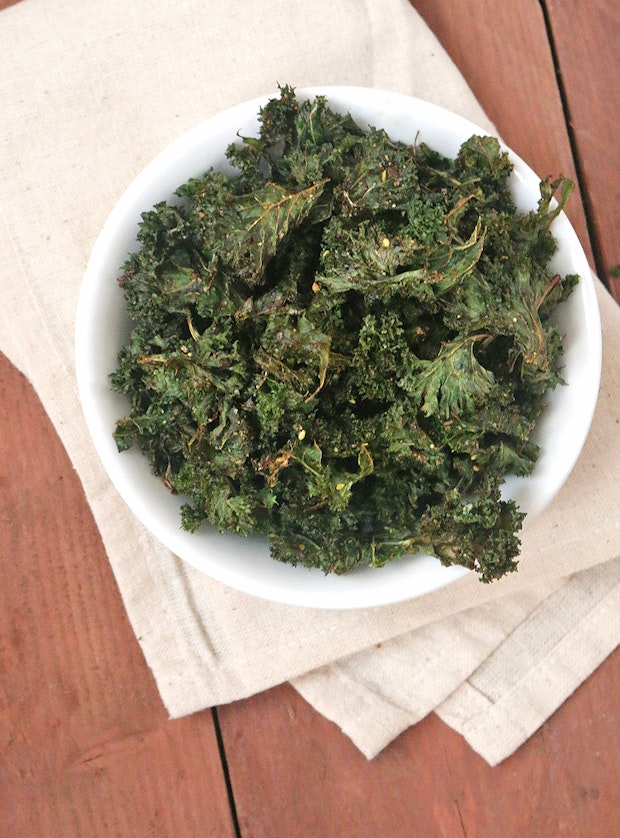 4. Za'atar Spiced Air-Fried Kale Chips - (One Arab Vegan) I've spent a good amount of time trying to get kale chips right in the standard oven. This post promises crispy kale chip perfection, with za'atar in the mix as an added bonus.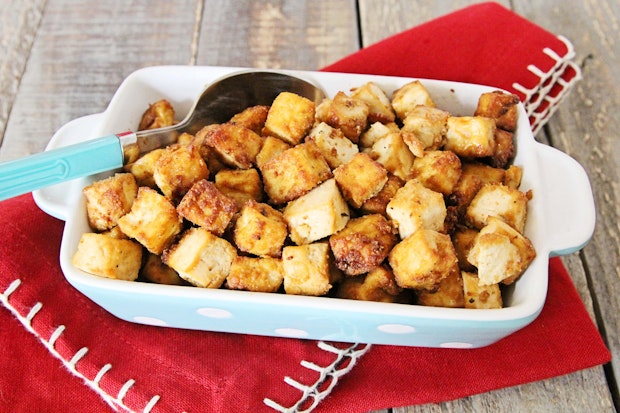 5. My Favorite Air Fryer Tofu Recipe - (Julie Hasson) I love Julie! And (good) tofu is in regular rotation in my kitchen. This recipe is high on my must-try list.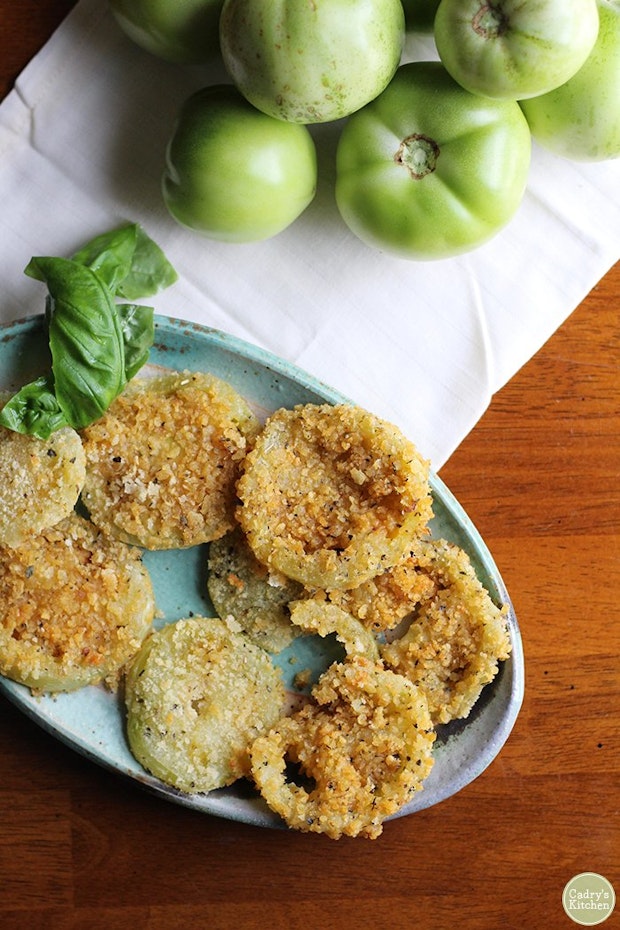 6. Vegan Fried Green Tomatoes - (Cadry's Kitchen) Here's a fresh take on classic fried green tomatoes - vegan and crusted with salt and pepper potato chips. Cadry's recipe has exact cooking times and tips on spritzing with oil and when to flip.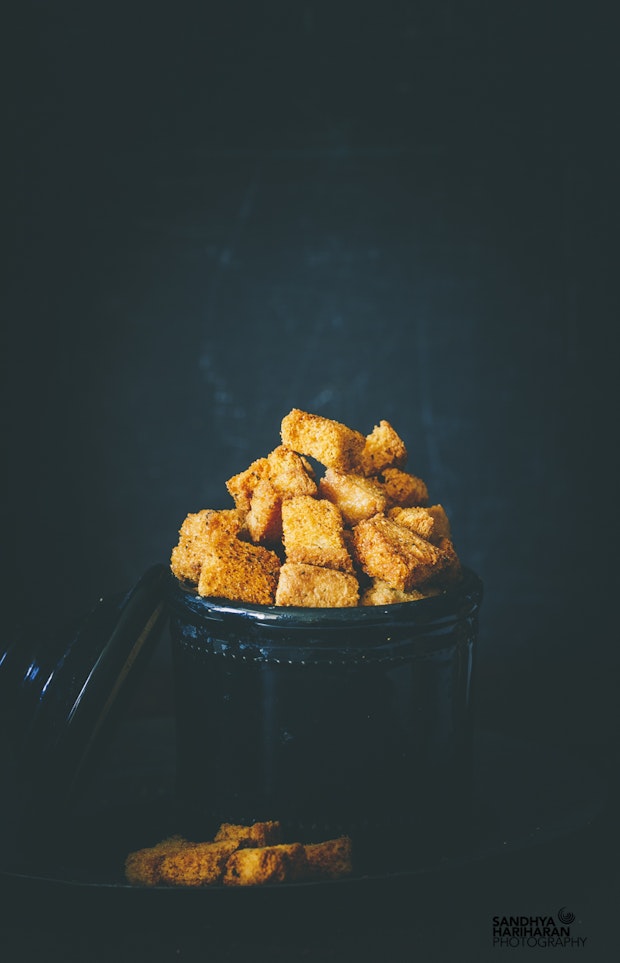 7. Homemade Croutons - (Sandhya's Kitchen) Homemade croutons are always better than store bought, especially if they are still slightly warm. Sandhya, does these two ways using the air fryer, one batch with oil and another with butter. Yes to the garlic version.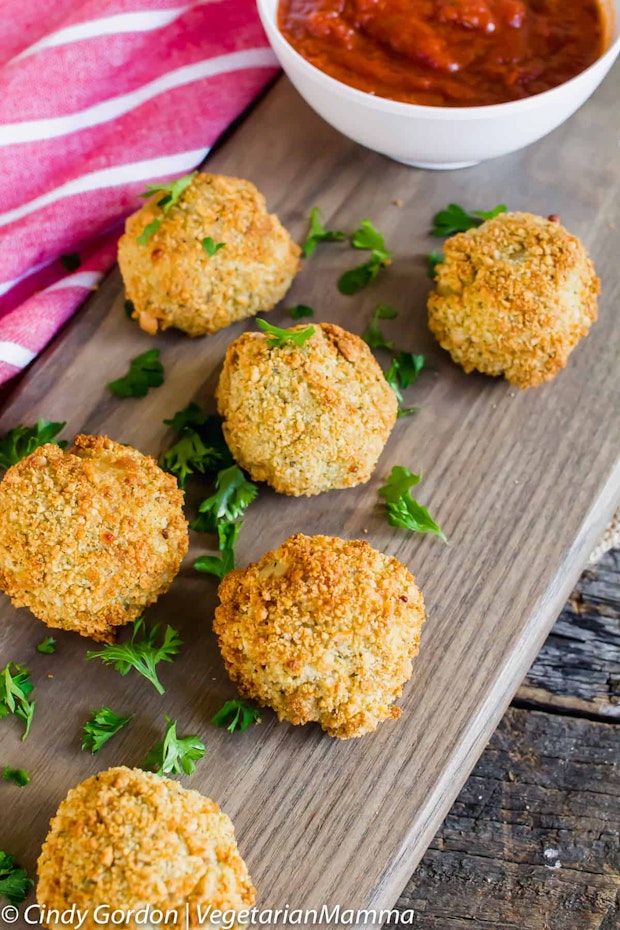 8. Air Fryer Risotto Balls - (Vegetarian Mamma) Deep-fried risotto balls (arancini) are wonderful - so indulgently wonderful. I imagine making a big batch of risotto in the Instant Pot one night and then using the leftovers to make these risotto balls the next night.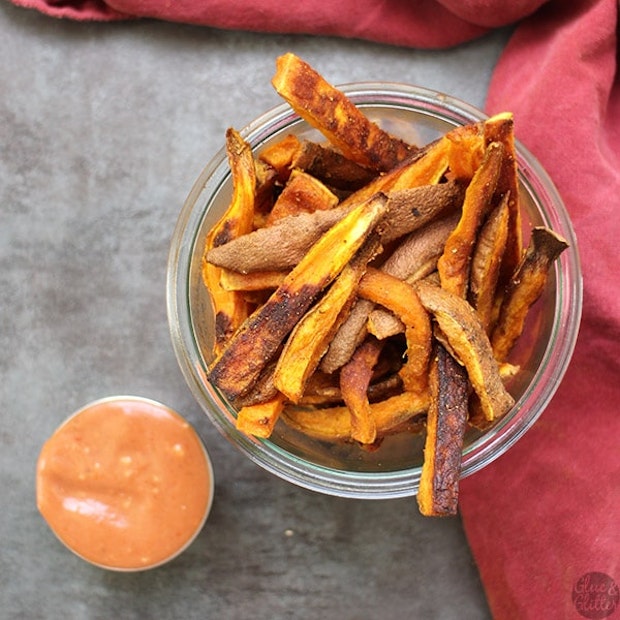 9. Curried Sweet Potato Oven Fries with Creamy Cumin Ketchup - (Glue and Glitter) It would be difficult to have a list air fryer recipes without an example of fries! These use curry powder for the fries and a cumin-spiked ketchup to make these flavor-forward fries.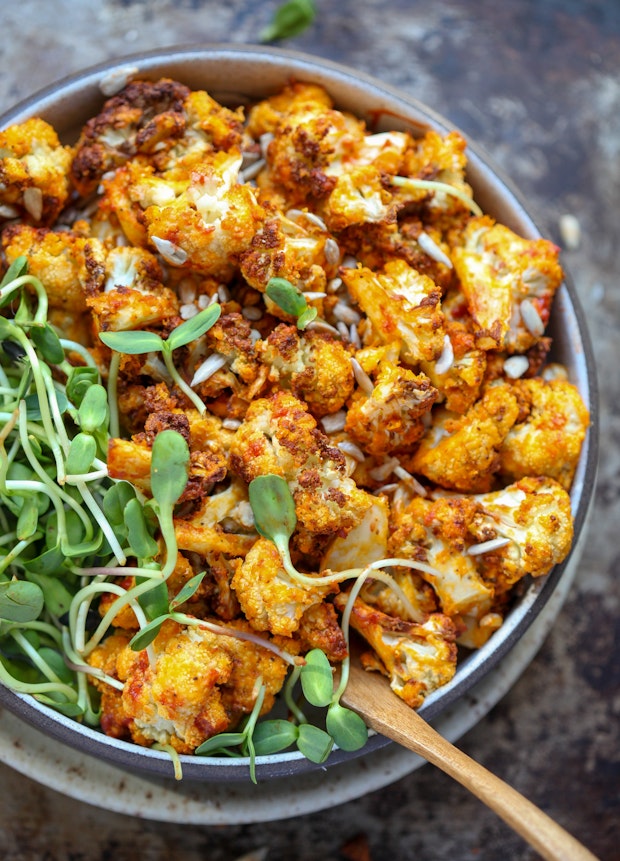 10. Buffalo Cauliflower - (LL Balanced) Here's another great-looking cauliflower recipe that elevates the dish from a side to a main with the unconventional combination of hot sauce and nutritional yeast.
11. Twice Air-Fried Vegan Stuffed Idaho Potatoes - (Healthy Slow Cooking) Baked potatoes were a regular dinnertime staple in our household growing up. These feature a twist, removing the potato, mashing it with vegan yogurt (or whatever yogurt you use) and putting it back in the shells.