40 Essential Instant Pot Links
All the helpful, essential Instant Pot links in one list. Links to accessories, videos, water test how-to, recipes, guides, etc.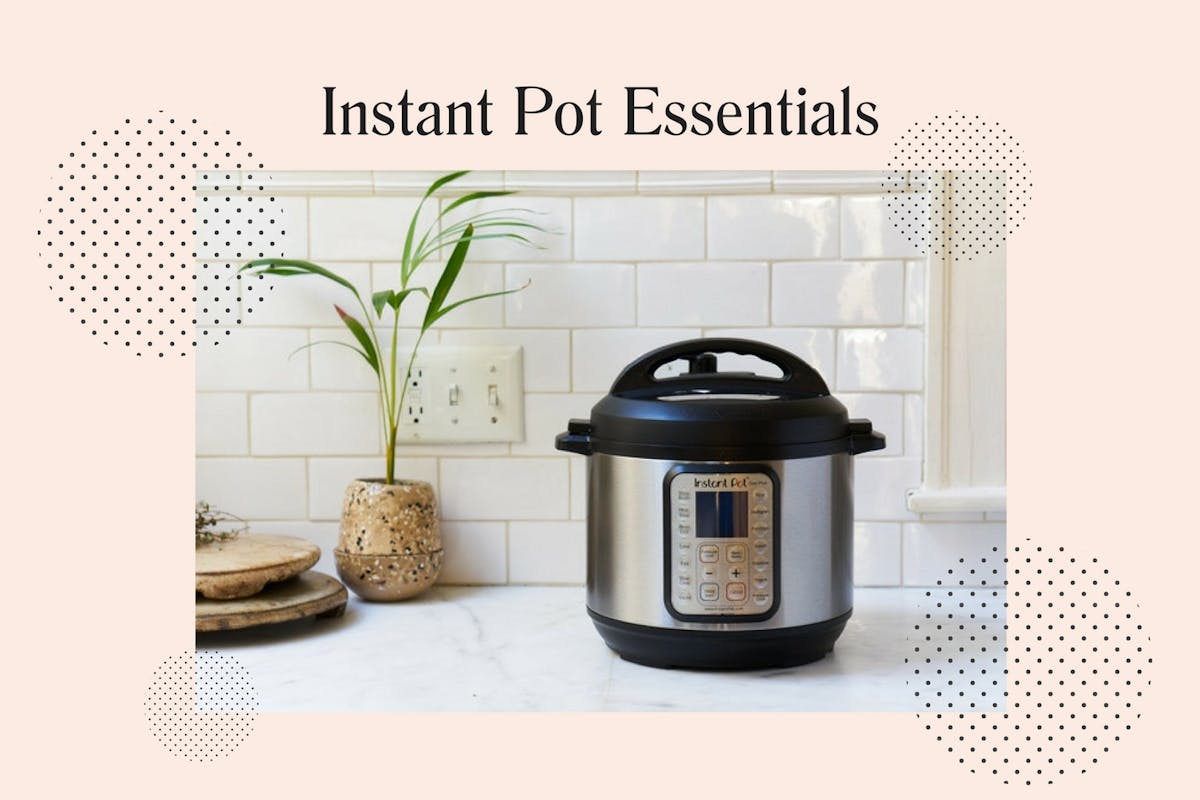 Because I've been experimenting with the Instant Pot quite a bit lately, I've been getting a lot of questions. Many times my answer is a link. A link to a video, or a link to a recipe, or technique. So! I thought I'd compile all those helpful links into one list. It's (hopefully) a list that will help answer many of your initial questions. There's a video that will walk you through your initial water test, a handful of helpful accessories, favorite recipe links, etc. I'll update and add to it over time.
VIDEOS
1. Instant Pot Water Test
2. Instant Pot Quick Start Guide
3. Pressure Luck's Top Ten Instant Pot Tips
4. Instant Pot Mushroom Stroganoff Video
5. How to Clean your Instant Pot Liner
OFFICIAL INSTANT POT
6. The official Instant Pot site
7. The official Instant Pot FAQ
8. The official Instant Pot recipe database.
9. The official (high-volume) Facebook community
10. The official Instant Pot Cookbook: The Essential Instant Pot Cookbook
11. The official Instant pot user manual
12. This is the Instant Pot I use.
INSTANT POT RECIPES - A FEW FAVORITES
13. Instant Pot Mushroom Stroganoff with Vodka (most popular!)
14. Instant Pot Chickpea Cauliflower Korma
15.Instant Pot Fiasco Beans
16. Instant Pot Indian-spiced Simmer Sauce
17. Instant Pot Minestrone Soup
18. Instant Pot Brown Rice Bowl with Chickpeas (PIP)
19. 10 Minute Instant Pot Mushroom Broth
Bonus: Instant Pot Dynamite Cold Tonic
Bonus: Slow Cooker Black Bean Chili with Kahlua (Instant Pot slow cook or pressure cook) & make - Creamy Four Ingredient Chili Mac with the leftovers!
Bonus: Instant Pot Herbed Chickpea Plov
Bonus: Slow Cooker Ribollita
Bonus: Instant Pot Congee (super popular!)
(all 101 Cookbooks Instant Pot recipes)
GUIDES & REFERENCES
Bonus! - Instant Pot Buying Guide: Which Instant Pot is Right for Me?
20. How To Use an Instant Pot: A Guide by Melissa Clark (NY Times)
21. This is How to Become an Instant Pot Whisperer (101 Cookbooks)
22. Pressure Cooking Time Chart - a good range. (HIP Cooking)
23. Rancho Gordo Heirloom Beans & Pressure Cooking Guide (PDF)
24. How to Clean an Instant Pot Pressure Cooker
25. Instant Pot Starter Guide for Me & You (101 Cookbooks)
ARTICLES
26. Why Do Cooks Love the Instant Pot? I Bought One to Find Out (NY Times)
27. The Instant Pot Cult is Real (TASTE)
28. The Instant Pot Is a Phenomenon--and Indian Cooks Are Using It in the Most Creative Ways (Mother Jones)
29. Inside the Home of Instant Pot, the Kitchen Gadget That Spawned a Religion (NY Times)
30. Send Help: I'm (Kind Of) Falling in Love With the Instant Pot (Food52)
31. The Instant Pot's Master Plan to Invade all of our Kitchens (Bon Appétit)
32. I Tried The $99 Kitchen Gadget That Everyone's Obsessed With (Buzzfeed)
33. After Cooking All My Meals in an Instant Pot for a Week, I Get What All the Hype Is About (Self)
34. So you Got an Instant Pot, Now What? (Wire Cutter)
MORE RECIPE INSPIRATION
35. Most Popular Instant Pot Recipes from 2017 (The Kitchn)
(I'll add more here over time!)
INSTANT POT ACCESORRIES
36. A glass lid: A lot of people buy this to use when slow cooking in the IP, I just use a lid I already have for now.
37. Extra sealing rings: The rings tend to pick up the scent of whatever you're cooking. Keep an extra ring on hand so your cakes don't end up smelling like chili ;)
38. Wire racks: For eggs, veggies, or for lifting containers off of the floor of the pot when doing pot-in-pot cooking.
39. A nice sized steamer basket.
40. For cakes, and other things you would normally bake.

Lastly, if you're still on the fence, this Instant Pot Buying Guide will help you choose the Instant Pot or multi-cooker that is right for you based on the features you want. Enjoy!