Anna's California Miso Avocado Salad Recipe
A California-inspired Miso, Avocado, & Lima Bean Salad from A Modern Way to Eat, by Anna Jones. Seasonal greens and beans are tossed with an assertive, creamy miso dressing. There are crunchy seeds, and broccoli, and avocado - it all comes together into a brilliant, beautiful, feel-good salad.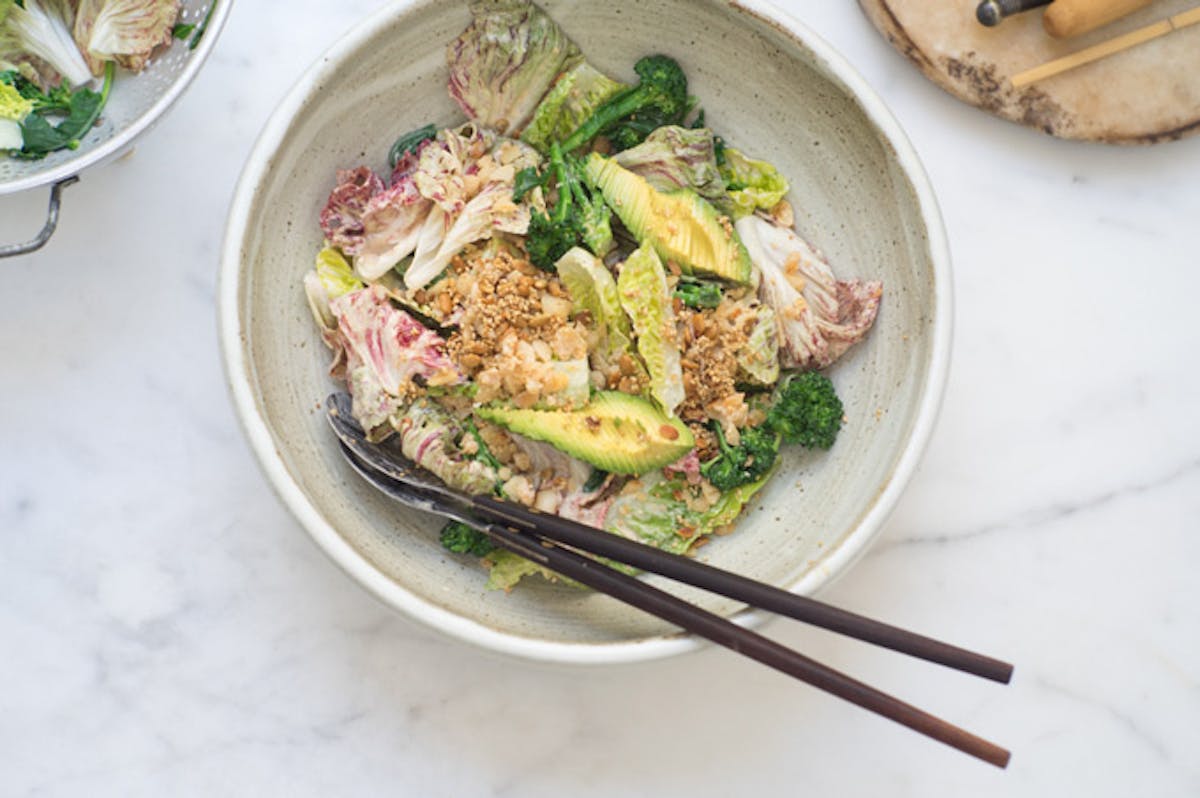 There is a list of impressive cookbooks queuing up for release this spring. Thoughtful, beautiful titles filled with writing and recipes that make you excited to light up your kitchen. I've been cooking from a number of these books, and can't wait to single out a few favorites in the coming weeks. First up is A Modern Way to Eat by Anna Jones. The book is a 352-page stunner, and an example of a first book going very right. You have Anna, who has substantial professional experience as a London-based writer and stylist (you've likely encountered her work on the pages of Jamie magazine). And she has paired up with one of my favorite photographers Brian W. Ferry. The book was published last year by 4th Estate under the guidance of Louise Haines (Nigel Slater's editor) and Georgia Mason in the U.K., and is set for U.S. release by Ten Speed Press in the United States this April. I've taken a few snapshots of some spreads down below, and thought I'd share Anna's California-inspired salad made with miso, avocado, & lima beans. It's the kind of substantial salad I love, particularly in the winter. Seasonal greens are tossed with an assertive, creamy miso dressing. There are beans, crunchy seeds, broccoli, and avocado - it all comes together into a brilliant, beautiful, feel-good salad.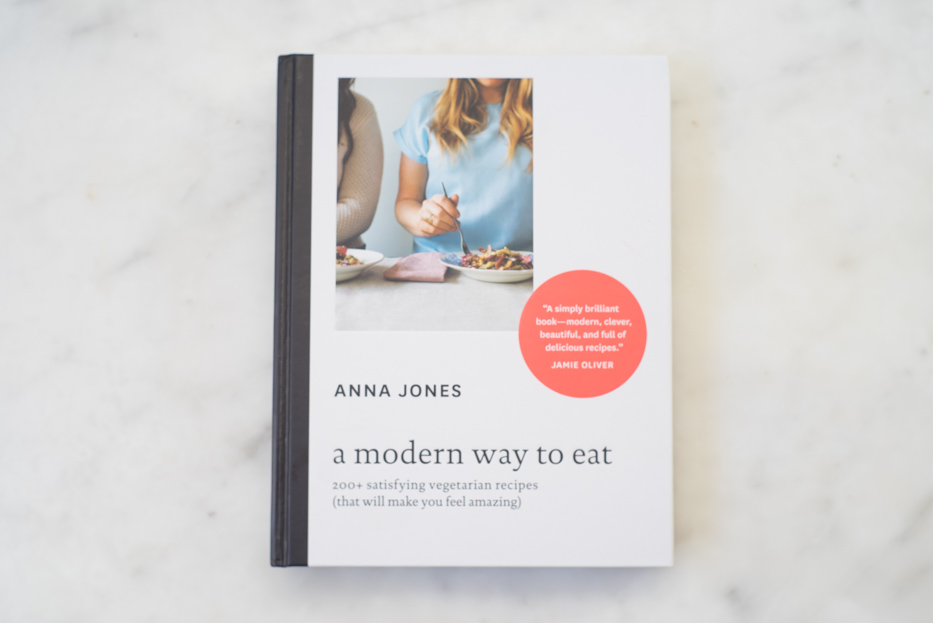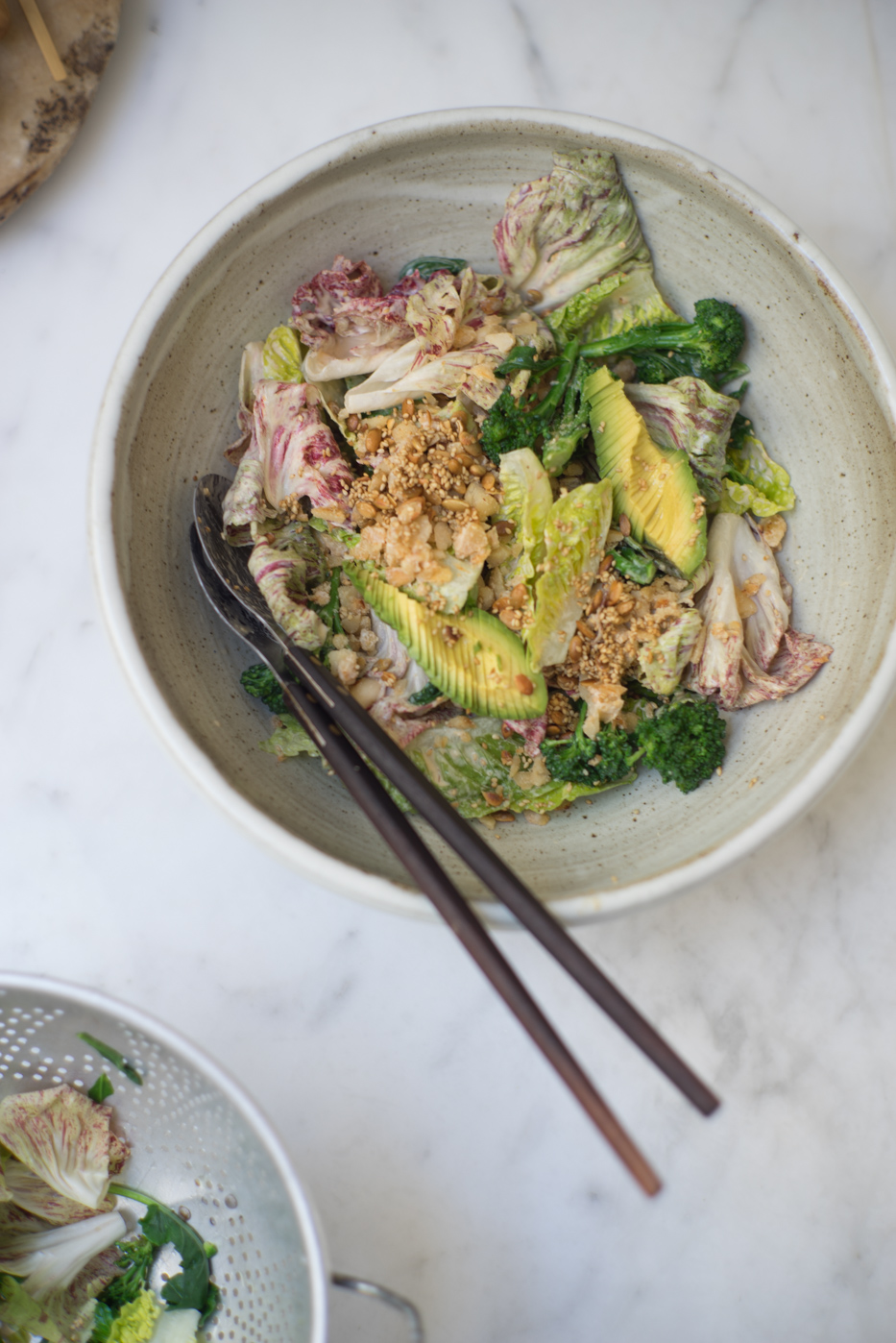 You can read more about lovely Anna here, and here, and here. You can follow her on Instagram here. I also have my fingers crossed that she might be coming to the West Coast this spring for a few signings & events. xo Anna, and congrats!
California Miso, Avocado, and Lima Bean Salad
Use whatever white beans you like here - butter beans, corona beans, limas. I couldn't resist pan-frying mine and then chopping them, Anna uses them whole. Related to ponzu sauce, Anna says, "Ponzu is a sweet-sour-salty mixture of soy sauce and a Japanese citrus called yuzu lime--the zippiest citrus flavor I know. It's available in most Japanese shops. If you don't have ponzu, a little soy mixed with lime juice will work." Also, the dressing really takes on the character of whatever miso you choose. Just keep in mind some miso pastes are stronger and more salty than others. You can always adjust to your tastes.
For the dressing:
1 tablespoon brown rice miso paste
1 tablespoon brown rice vinegar _
1 tablespoon ponzu or soy sauce
juice of 1/2 a lime
4 tablespoons cow's milk or soy yogurt
sea salt

5 ounces / 150 g broccoli, stems chopped, florets broken into little heads
2 tablespoons pumpkin seeds
2 tablespoons sesame seeds
2 handfuls of seasonal salad leaves, washed and dried
1 ripe avocado, pitted and halved
1 (15-ounce/400 g) can white beans (or equivalent), drained
First make the dressing. Mix all your dressing ingredients together in a bowl,
adding a little salt if needed, depending on how salty your miso is. Alternately, if the dressing is too salty, add more yogurt.
Next, blanch the broccoli in boiling, salted water for a minute or so, until it has lost its rawness and is a lovely bright green. Drain and let cool.
Toast the pumpkin and sesame seeds in a pan until lightly golden, then spread on a plate to cool.
Pile the leaves into a serving bowl, then chop the avocado into chunks, and add them to the bowl along with the beans. Once the broccoli and seeds are cool, add them too. Pour over the dressing and toss well. Serve with steamed brown rice or soba noodles for a more substantial dinner.
Adapted from A Modern Way to Eat by Anna Jones. Serves 2 or 4 as part of a meal.

Prep time: 15 minutes - Cook time: 10 minutes