At the Studio: Dark Chocolate Energy Bites Recipe
Good-quality dark chocolate packed with lots of chopped nuts, seeds, and dried fruit make these a favorite - nutritious + energizing snack. Thumbs up.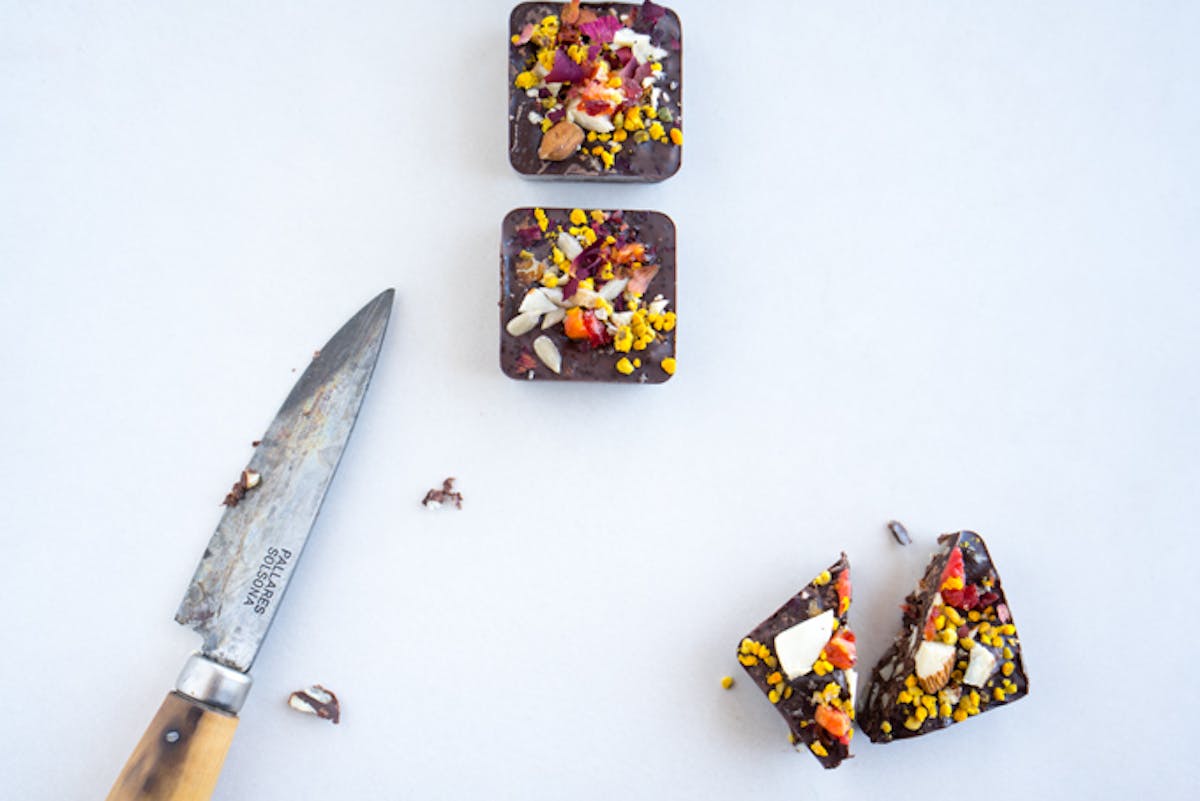 A lot of you seemed enthusiastic about the No-Bake Energy Bars I posted to the QUITOKEETO site a few weeks back. Nut butter, toasted oats, chocolate - they're dead simple to make, and key when I need a late afternoon energy boost, or morning boost, or, whenever, really. Because those were so popular, I thought I'd share another favorite - Dark Chocolate Energy Bites. I made these for our studio snack this week, and took a little box of the extras in my purse on our quick road trip to Los Angeles last week. The jist: good-quality dark chocolate crammed with as much good stuff as it can hold. In this case I pack the little bars with lots of chopped nuts, seeds, and dried fruit. Then I sprinkle them with things like bee or fennel pollen, crushed rose petals, sea salt, and more nuts and seeds to give them a little extra nutritional boost, and to bump up the pretty. Make a batch, wrap them in gold foil candy paper, or parchment, and place in a drawer - you're set for the month. I used a mix of almonds, pecans, walnuts, and hazelnuts, and dried nectarines here. But, as you can imagine, the recipe is very flexible - dates, raisins, dried blueberries, all make good substitutions. Use great quality dark chocolate - 70% or higher if possible.<<<< I posted the recipe here >>>>.