California Barley Bowl Recipe
I made this Megan Gordon's beautiful California Barley Bowl for a family brunch last week. From her inspiring new cookbook, Whole Grain Mornings.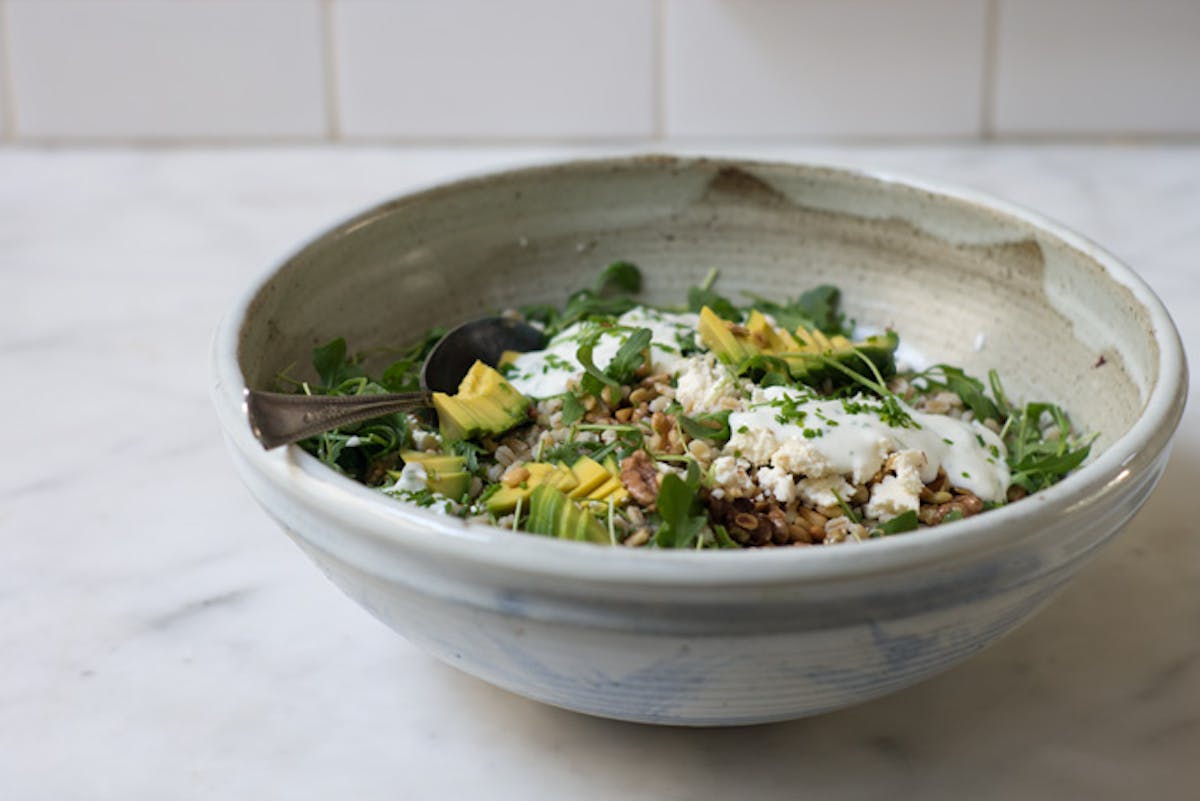 I mentioned in a recent favorites list that I've been cooking from Megan Gordon's new cookbook, Whole Grain Mornings. I met Megan a few years ago when she was sampling granola in front of my favorite local market. We continued to crossed paths over the years, and although she no longer calls Northern California her home base, I'm happy to call Megan a friend. Seattle, you're lucky to have her, and any of you shopping at the Ballard Farmers' Market, please extend a warm hello for me. I'll refrain from diving into a full-on book review here, but I will say I've loved Megan's smart-but-relaxed approach to cooking and recipes from go. And, when my entire family came to the house for brunch last week, I was excited to include her California Barley Bowl as part of the spread. It's a crowd-pleaser, I wanted to eat it, and I knew my mom would love it. All around, an easy call. It's the sort of thing you can do most of the prep ahead of time - plump barley grains tossed with sprouts (or greens), nuts, avocado, a bit of cheese - all dolloped with a simple yogurt sauce. I did a 4X batch reflected below - good for a crowd, and any leftovers are A+....
Above, the quiet moments before the chaos.
Anytime Jack comes over, we make big waffles. Waffles for dinner are his favorite, but waffles for brunch are acceptable as well. Also on the menu that morning - cast-iron, family-style frittata, and a range of sparkling beverages. Below - at work drawing a rat, and a baby skunk.
I cooked a huge pot of barley while I was at it. Enough for the recipe du jour, and enough to bag and freeze for use in the coming days (and weeks). Just make sure the grains are well-cooked and well-drained if you have any residual cooking water. Cool in the refrigerator, and double bag before placing in the freezer. It's the sort of thing I grab for when I'm looking to pull together a quick stew, or twist on fried-rice, or onigiri type preparation.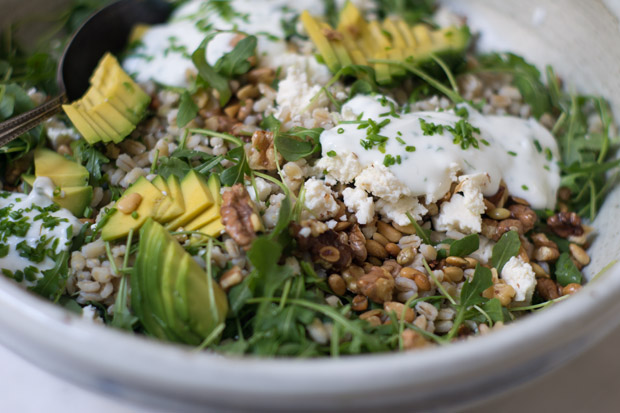 Thank you Megan for the wonderful addition to our family brunch. Huge congratulations on the book, and I can't wait to share another meal with you and Sam again soon! Nor-cal represent. xo -h
California Barley Bowl
As Megan mentions, this bowl can be equally good with other grains - farro or quinoa, in particular. The recipe below is an adaptation of hers scaled for a small crowd. And because I had a sampling of other nuts and seeds onhand, I supplemented the almonds with those - pepitas and walnuts.
6 cups cooked barley
4 cups arugula or bean sprouts
6 ounces cotija, queso fresco, or ricotta salata cheese
1 cup toasted almonds, or a mix of seeds/nuts
scant 1/2 teaspoon fine grain sea salt, or to taste

2 cups plain yogurt
zest of one lemon
1 tablespoon freshly squeezed lemon juice
1/4 cup of chives, plus more for serving
1/4 teaspoon fine grain sea salt
2 ripe avocados, thinly sliced
In a large bowl combine the barley, arugula, cheese, almonds, and salt together. Mix well. You might need more or less salt depending on the saltiness of your cheese.
Make a quick yogurt sauce by whisking the yogurt, lemon zest, lemon, juice, chives, and salt in a small bowl. You can refrigerate this (or any leftovers) for a few days, if needed. If the sauce begins to separate, just give it a good stir before using.
Serve topped with avocado, chives, and big dollops of yogurt sauce. I used about half to top the main bowl, and served the rest on the side.
Enough for a small crowd.
Adapted from Megan Gordon's Whole Grain Mornings: New Breakfast Recipes to Span the Seasons, published by Ten Speed Press, 2014
Prep time: 15 minutes - Cook time: 45 minutes