Favorite Cookbooks: Grace Bonney Recipe
Design*Sponge's fantastically talented Grace Bonney shares a list of her favorite cookbooks with us.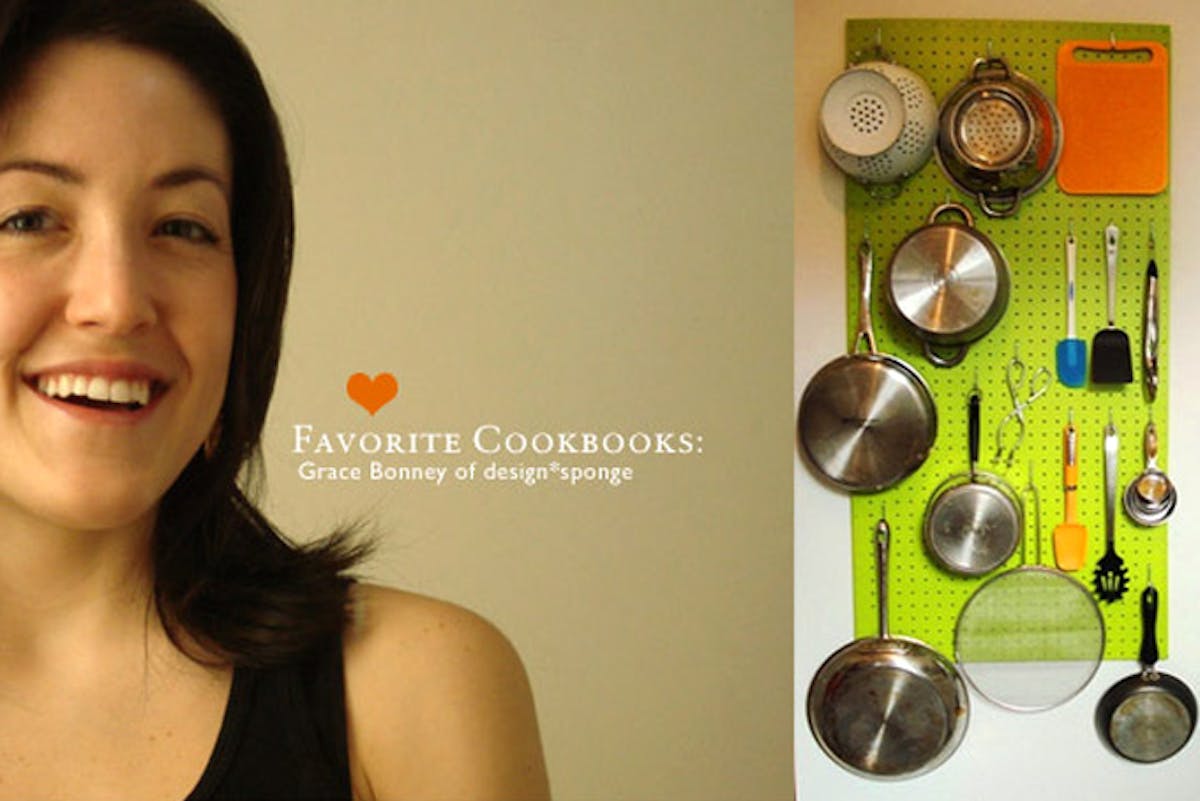 To welcome in a brand new series of posts on 101 Cookbooks, I've invited the fantastically talented Grace Bonney to share a list of her favorite cookbooks. Grace is a Brooklyn-based writer who runs the well-loved design blog Design*Sponge. She spends most of her days obsessing over chairs and homes, and (lucky us) her other passion is food. You might remember when I highlighted Grace's "in the kitchen with" section on my last favorites list.
GRACE'S COOKING STYLE (in her own words):
For me, cooking tends to swing two ways: it's either an incredibly nostalgic recipe (like my Grandma Nita's chocolate mud cake) or something that feels clean, fresh and seasonal. I know that last direction is sort of a buzz thing right now but living in Brooklyn, I take any chance I can to get my hands on good local produce. Even though we have a farmer's market I wish we could be a bit more connected to local vendors and producers.
My basic style would be modern comfort food. I really love anything that includes cheese, beef broth, sour cream, caramelized onions, and fresh peas. Which would make my favorite meal a shepard's pie I guess.
FAVORITE COOKBOOKS (the ones Grace turns to most for inspiration):
- I cook religiously from The Barefoot Contessa: At Home. Her recipes are so simple and perfect for weekday dinners. It's a rare occasion when I'm not watching Ina at 5pm while she cooks from East Hampton kitchen. She just feels so relatable and comfortable for me.
- Jamie's Dinners - the pasta section is perfect for casual dinner parties. The eggplant and mozzarella pasta is my favorite.
- Donna Hay: Flavors - this book isn't one I cook from often but I almost always turn to it for flavor ideas or just a little inspiration.
- Craft of Cooking: Notes and Recipes from a Restaurant Kitchen - I love Tom Colicchio's CraftBar restaurant and his clean flavors. I turn to this book when I want to make something extra special.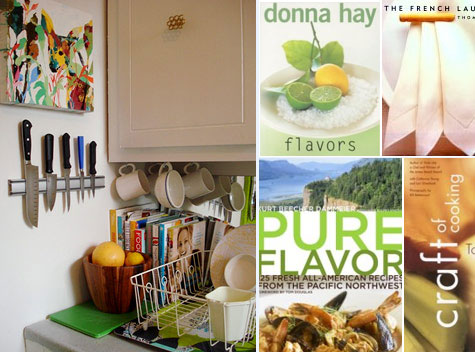 - Crescent City Cooking : Unforgettable Recipes from Susan Spicer's New Orleans - I'm southern so I love trying recipes from different regions in the south. Susan Spicer's recipes always have such a kick to them.
- The French Laundry Cookbook - I've never cooked anything in this book but I look at it at least twice a week just to imagine what it would be like to cook like that.
- Forever Summer: Nigella Lawson - Not only to I wish I could look like Nigella, I wish I could cook like her. Caramelized Pineapple with Chocolate Sauce is my absolute all-time favorite go-to dessert.
- Pure Dessert: True Flavors, Inspiring Ingredients, and Simple Recipes - I'm a sweets kind of girl so this is a favorite of mine. I love simple, easy desserts that leave my friends asking for more (and the recipe).
- Pure Flavor: 125 Fresh All-American Recipes from the Pacific Northwest - I'm traveling to the Pacific Northwest for the first time next month and I can't wait to taste this sort of food in person, rather than in my own little kitchen.
***
A big THANK YOU to Grace for sharing her favorites with us. Over the coming weeks I'm going to feature more "tastemaker" booklists, focusing on a wide range of people. I'm excited to see which books people really love and use!