Favorite Cookbooks: Rachel Cole Recipe
A favorite cookbook list by Rachel Cole, a friend of mine, and program director of 18 Reasons, Bi-Rite Market's innovative not-for-profit community center focused on engaging San Francisco residents through art and food.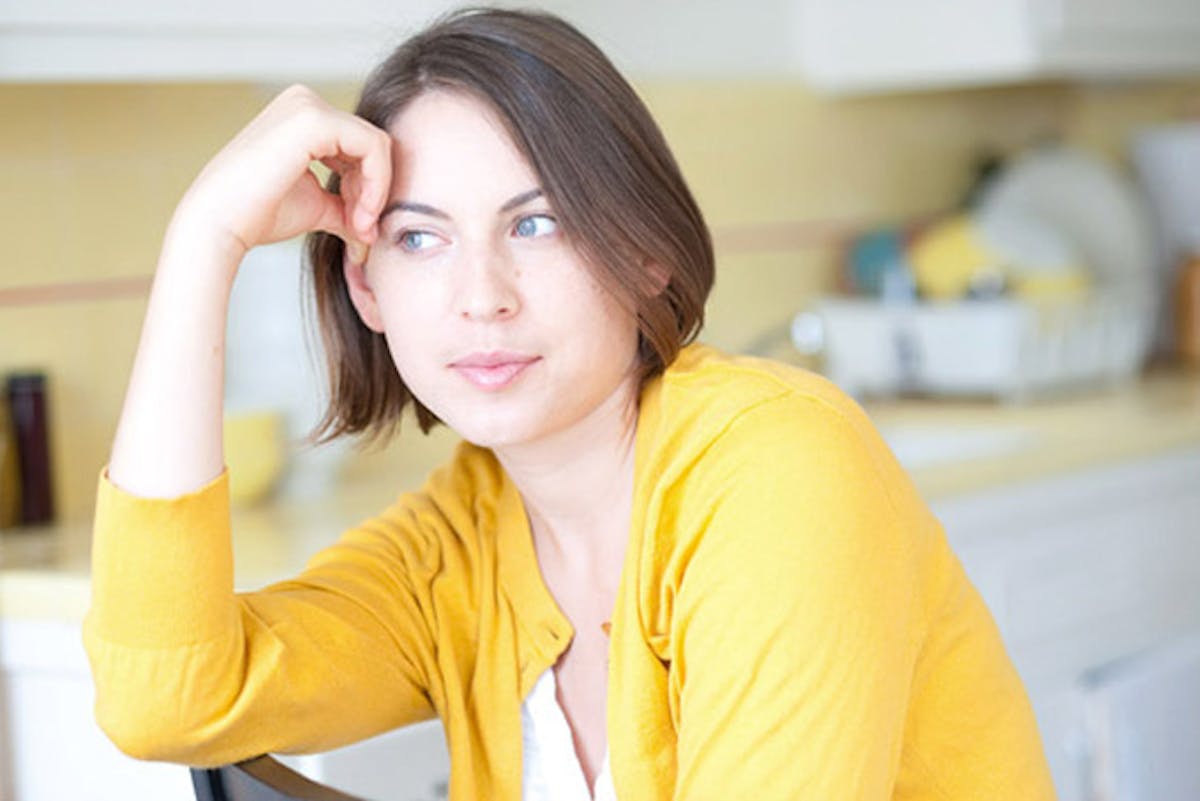 I've been looking forward to running this list for quite some time. Rachel and I met a few years back when she was working toward her Master's degree in Holistic Health Education. At the time she was interested in learning about some of the work I was doing, and I was happy to let her help me as she worked toward her degree.
Let me start by saying, Rachel is no slouch. She's involved in a wide range of things, but I'd say the over-arching thread that seems to run through much of what she does is planning events that bring people to the table to reconnect with food, themselves, and each other. She's the program director of 18 Reasons, Bi-Rite Market's not-for-profit community center focused on engaging San Francisco residents through art and food. She created Edible San Francisco Magazine's Edible Pursuit (which was a total blast, btw). And (way back) formed a community potluck series, called Grub, which inspired people of all ages to get back into the kitchen and break bread with their neighbors.
Thanks for taking the time to share this list Rachel, I'm looking forward to attending a good number of your events this year :)
RACHEL'S COOKING STYLE (in her own words):
My cooking style is simple, intuitive, and seasonal. I was raised in a family that loved two things above all else: cooking & books. We had shelves full of cookbooks and my parents would give my sister and me a new cookbook each holiday season, signed not from Santa Claus, but "From: Julia Child". And yet while I love cookbooks and find them tremendous sources of inspiration, I honestly can't remember the last time I followed a recipe.
I have a bent towards whole foods, but I'm no purist, and above all I believe in cooking whatever it is I am craving. The ingredients we have here in the Bay Area are so wonderful they don't require much fuss (but yes, we do more than put figs on a plate). I eat meat, but not much, and I rarely cook it myself. Cooking and eating vegetarian just suits me. It doesn't take much more than a warm bowl of dal, Massa rice, and caramelized vegetables to make me happy.
Like many people I have limited time to cook. When I was in grad school, most of my classes were at night, and so I mastered the brown-bag meal. I'm just as busy these days, and I've had to perfect the art of "home from work/low-blood sugar/feed me now" cooking. I live on my own and while I'd like to say I spend as much time and care cooking food for myself as I do when feeding friends, it's not so. When it's just me, I choose simple fare made with great ingredients and minimal steps...and leftovers are my best friend.
I find I am happiest when I get to cook for and with others. This past Thanksgiving was a perfect example; I was invited to a friend's house for the dinner and only asked to bring one dish...I showed up with five: an arugula, persimmon, walnut salad, blue cornmeal sage muffins, orange sugar-cube buttermilk biscuits, a citrus, red onion, olive salad, and a blood-orange marmalade tart. Note to self: feed others more often.
RACHEL'S FAVORITE COOKBOOKS:
I moved into my current apartment in November of 2008; life got busy and I didn't unpack the last boxes until late January. Those boxes contained my cookbooks and unpacking them was like being reunited with some of my closest friends. Here are a few of my favorites:
- The Joy of Cooking: This is the first stop -- often referred to as the Bible and rightly so. I think it should be mandatory reading in schools. I've read it cover to cover several times and am always amazed to learn something new. It includes everything from directions for table setting to a butcher's anatomy of a pig. Oh, and it has one of my favorite words to say, "Cockaigne," which appears in the name of recipes that were favorites of the Rombauer and Becker families. Of course this book is as far from food porn as you can get, and maybe that's part of why I like it. It's full of simple, time-tested recipes that don't need to be in a glossy centerfold to be good.
- Vegetarian Cooking for Everyone: This book gives The Joy of Cooking a run for its money when it comes to being a go-to resource. It was popular in my house growing up and the sticky-fingerprinted margins of my own copy are evidence of its treasured place in my kitchen. I love recipes that are written for people who don't use recipes. Deborah Madison's guides to improvising a good vegetable broth, salad, or sandwich are reason enough for every cook to own this gem of a book.
- Fanny at Chez Panisse: My sister and I were encouraged to cook from a very young age and this was one of my first cookbooks. I have vivid memories of making cucumber raita, pasta with parsley and garlic, and "vanilla snow" all on my own. I remember sitting at the kitchen table for long periods, staring at the beautiful Ann Arnold illustrations. It seems as if Alice has always been in my life. My sister, now a chef, had a Chez Panisse poster on her bedroom wall, although we were 3,000 miles from the landmark restaurant. Almost 15 years after I first started to cook from this book, I moved to Berkeley and ended up working at Café Fanny, occasionally serving food to Alice and the real Fanny. The list of great children's cookbooks is short, and this one is head and shoulders above everything else I've seen. I wish every young cook could have a copy.
- The Gourmet Cookbook: The back cover of this cookbook quotes Ruth Reichl saying "Our goal was to give you every recipe you would ever need." I can't say that this book has every recipe I'd ever need -- that's a pretty ambitious goal -- but I would call it a valuable and much-loved resource. Plus, I am enamored with Ruth. She is the one person I would most want to dine with, meet, and interview. Having her cookbook in my kitchen is a little like having her watching over me at my stove.
- Full Moon Feast: In a world often beaten down by the anti-fat, anti-meat mob, Jessica made it safe, and sensible to begin to incorporate some of these foods into our diet without guilt (and unlike Mr. Atkins she's a big proponent of carbohydrates too). In this book, Jessica reminds us the importance of reconnecting with natural rhythms of our world through the kitchen. Many of the books I am drawn to allow a window into someone else's personal journey to nourishment, and that is true of this book. Having just received a Harsch fermentation crock for Christmas this year, I'm eager to finally give her Slow Kraut recipe a go.
- The Hip Chick's Guide to Macrobiotics: My first thought when I saw this book on the shelf at a used bookstore was that some teen fashion magazine probably published it. But there's a reason they say "don't judge a book by it's cover" because it turned out to be a wonderful introduction to macrobiotic eating and cooking, a topic that had always mystified me. Jessica's writing is vibrant, funny and she communicates this approach to eating (and life) in an accessible, straightforward way. Books like hers represent my eclectic approach to eating. I love brown rice as much as I love brownies. There is room for it all and this book is a great resource for finding balance.
- How to Cook Everything Vegetarian: I hope Mr. Bittman won't be offended when I say that I expected not to like this cookbook. I just felt like there wasn't much left to say on the subject. Did we really need another book to help us make beans and rice? Well, apparently we did. This book is a success in large part because it goes way beyond beans and rice, and because it's designed in an uncommonly user-friendly way. The recipes are written so that beginner cooks and advanced cooks can both utilize them. They provide solid guidance, but also lots of options and variations for making a dish yours while reminding you that a recipe is just a starting place. One of hidden gems of this compendium is the recipe for Tofu Croutons, which, if you live in the Bay Area, are terrific when made with Hodo Soy Beanery's tofu.
- Super Natural Cooking: You had to know that Super Natural Cooking would be on my list, right? I'm including it not because this is Heidi's site, or because I completed one of my graduate internships in her kitchen, but because this is an exceptional book, like no other I've seen. For those of us who like nothing more than to surround ourselves with cookbooks, to stack them high on our nightstand and curl up in bed to read them cover-to-cover, Heidi's book is tops. It is infused with beauty, cover to cover, because Heidi has impeccable style and chose to raise the bar on cookbook design. It is full of whimsical (Animal Crackers), inspired (Savory Amaranth Soufflé), and delicious (Otsu) recipes. Her food is sexy and unapologetically good for you.
- The Big Sur Bakery: A Year in the Life of a Restaurant - This is my newest cookbook, purchased on my first visit to Big Sur. I admit that it's rare that I buy cookbooks anymore. A book has to say something new, bring fresh energy to my kitchen, and have recipes that are both practical and inspiring if it wants to keep company with me. This book does all that and more. I love it because it has recipes like Hazelnut Flan with Roasted Cherries (who wouldn't want to make and eat that?!). I love how the chapters are organized by season, the way I cook. I love that it gives a glimpse into a restaurant's BOH (back of the house) world that so rarely gets its due. And I love it because the incomparable Sara Remington took the photographs -- I find it hard to resist any book that has been brought to life by Sara's camera.
Photos of Rachel and Rachel's apartment by Bart Nagel.