Favorite Cookbooks: Ginny Evans Recipe
Personal chef Ginny Evans shares a list of her favorite cookbooks.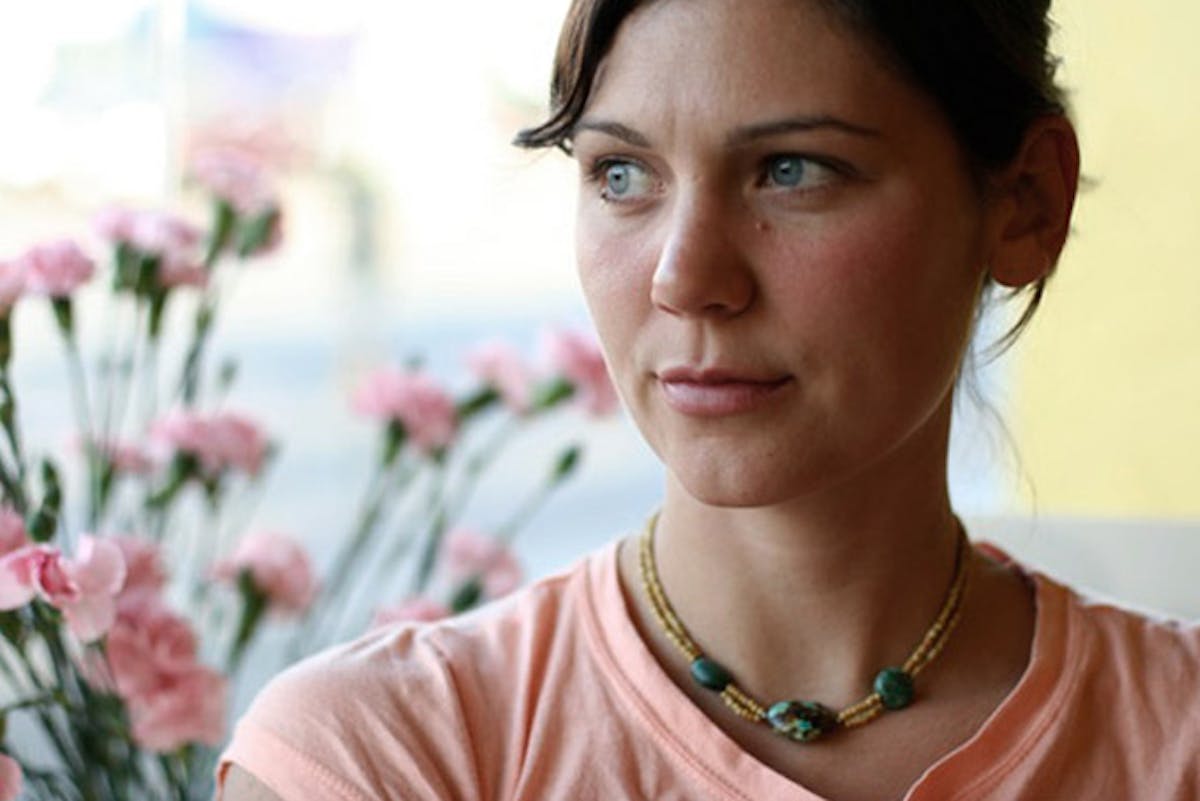 I met Ginny a couple years ago when she came to one of my book signings. We chatted a bit, and she told me she was a recent graduate of The Natural Gourmet School for Health and Culinary Arts in New York City. We talked a bit about the externship she did at Blue Hill at Stone Barns, discussed our favorite places to get coffee, and ran down a list of the fantastic ingredients spotted at the market that week. A couple of hours later, Wayne and I were making our way home on the light-rail when we saw Ginny again. We were getting off at the same stop, and in one of those quirky twists of fate, it turned out we were neighbors. She lives just across the park from me, and we've since become friends.
Ginny's focus is on health-supportive cooking, and she often cooks for people with special dietary needs. She is particularly interested in cooking for new mothers, who have a time of rebuilding and replenishment ahead of them. She teaches private cooking classes, can help you stock your pantry in a more mindful way, or show you how to make your own baby food. Needless to say, I thought she'd be a great person to feature here.
GINNY'S COOKING STYLE (in her own words):
A friend of mine once described surfing as one of the purest and most inspiring sports because each wave is different and unpredictable and new. I feel similarly about cooking; the inspiration comes from a distinct moment of hunger, from the food at hand, the company shared. I've always been fascinated by the weaving together of food and culture, and used to envy the food traditions of Italy and India. Cultures where sauce recipes and family dishes are guarded secrets and family heirlooms. I'm proud to be a part of the burgeoning California cooking style, one that borrows from many different cultures but uses only the freshest ingredients -substituting what grows locally and seasonally in place of the traditional ingredients. Creating something that has classic flavors but is eclectic and fresh. When I come home from the market right now I love to cook up green garlic, white chicory, any kind of kale, baby collards...add a farm egg and a piece of Meyer lemon-rosemary bread and in five minutes I have, in my mind, a perfect breakfast.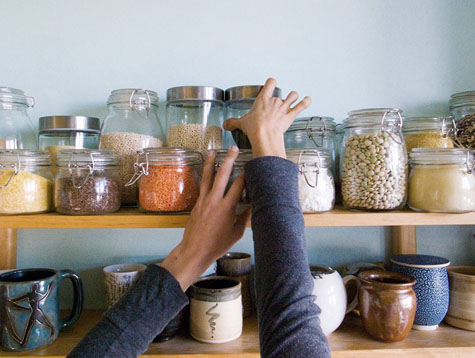 FAVORITE COOKBOOKS (the ones Ginny turns to most often for recipes and inspiration):
- Unplugged Kitchen, Viana La Place - Food is simple. Food is beautiful. Food is accessible. This book is poetry and my absolute favorite to pull out when I need some inspiration. Hand written notes and snippets of kitchen wisdom round out almost every page. I took this book on a solo trip to France and read it cover to cover. Twice. Out of print but fairly easy to find.
- Cooking by Hand, Paul Bertolli - This book is a labor of love with chapters that read like a sensual novel. Twelve Ways of Looking at Tomatoes...Cooking Backward...Aceto Balsamico, each gives the reader a heavy dose of info, but the recipes are succinct and easy to follow.
- Moro, Sam and Sam Clark - This book feels special - as it was a gift - but also because each recipe has a beautiful color photograph, the paper feels good in my hands, and each Mediterranean-inspired recipe sounds like dinner.
- One Bite at a Time: Nourishing Recipes for Cancer Survivors and Their Friends, Rebecca Katz - This is my go-to book when I need to cook something especially healing. Written for cancer patients and their caretakers, it has nutritional information for each recipe and an especially inspired soup collection. It also has a section on healthy desserts.
- Outstanding in the Field, Jim Denevan - This book is the story of a farm to table restaurant taken on the road, a collection of seasonal recipes that look to showcase local ingredients. It has great photos and very unique recipes with few components, and the chapters are interspersed with tales of farmers and fishermen.
- Full Moon Feast, Jessica Prentice - Thirteen moons comprise this cookbook, each moon referring to a particular food time in the year. It is a book about intuition and culture and the context in which a certain food dwells. With a recipe list to entice any type of eater, this book is about the connection we share with food.
- Wild Garlic, Gooseberries, and Me, Dennis Cotter - Cookbooks these days have so much more to them than just the recipes. I recognize in Dennis Cotter's book a passion for food, for the farm and for the earth. The food shots are more like portraits, and I get the feeling that any recipe I choose to make will be time-tested and special. I might actually have to go find his restaurant one day, a great excuse for a trip to Ireland...
- The Modern Vegetarian Kitchen, Peter Berley - Both comprehensive and sparse at the same time. Organized by dishes and also by season, this book is great if you are looking for something specific, a grain salad, a soup, a dish using tempeh. No photos but with illustrations for certain preparations (artichokes!) I love this book for the condiments and sauces section, with easy recipes for curry and chutney and quick pickles.
- Voluptuous Vegan, Myra Kornfeld - I have wowed clients with soups from this book for many years, and if you have the time, the full-menu ideas are quite fun and different. Myra has three books out now, two of which offer nice preparations of fish and chicken, but this is still my hands-down favorite.
- Seductions of Rice, Jeffrey Alford and Naomi Duguid - I always get wanderlust as I read about Thai red rice, Chinese congee, and soothing tea rice. The authors travel the globe a few times over and bring home with them tales of the people and food they encountered. This book is a great way to break out of the grain and bean routines, and I love that there are so many cultures and food traditions living and breathing in the same book.
Related links:
- Ginny's website
- Past cookbook list: Cookbooks Author Bryant Terry
- Past cookbook list: Textile Designer Malinda Reich
- Past cookbook list: Fashion designer Isaac Mizrahi
- Past cookbook list: Grace Bonney of design*sponge
- Past cookbook list: Cookbook author Eric Gower