Green Smoothie Recipe
The green smoothie recipe from Tara O'Brady's new cookbook. An invigorating, bottom's up, morning kickstarter made from kale, almond butter, almond milk, banana, and pineapple.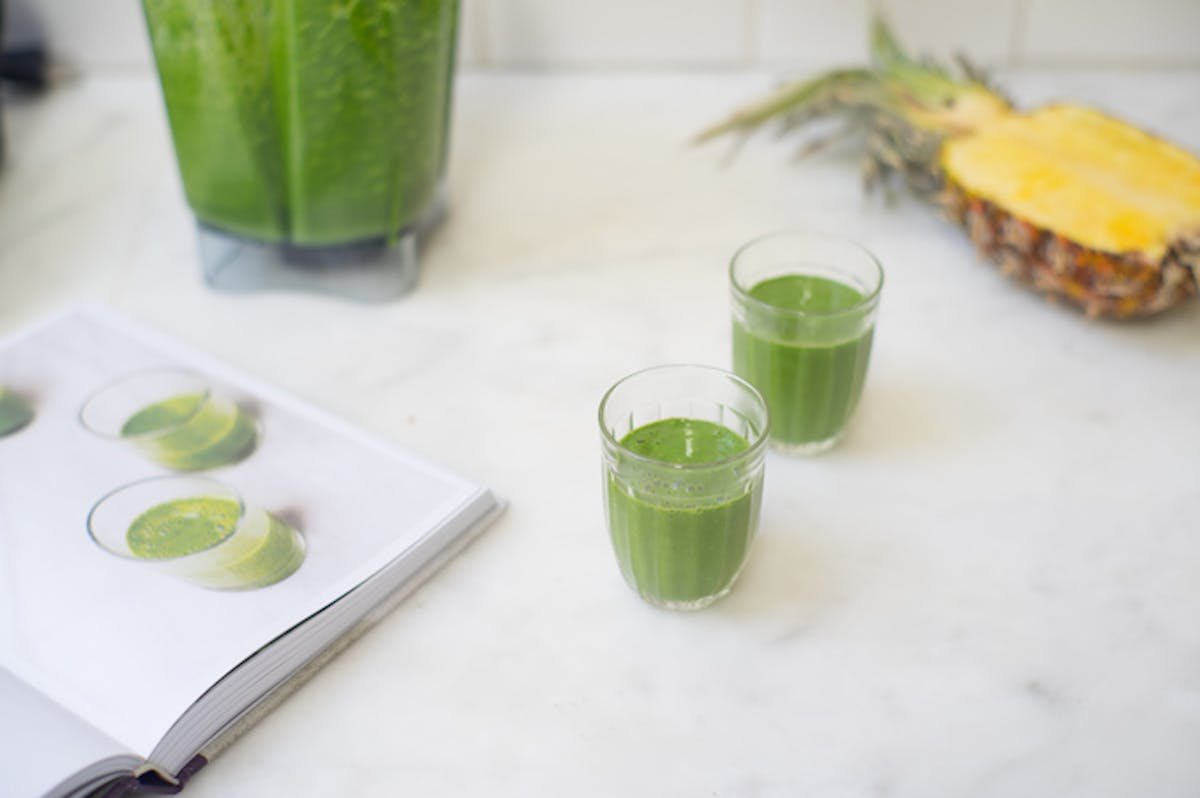 I'm going to argue that you need a green smoothie recipe as part of your morning arsenal. We covered green juice a while back, but this is a different beast. And to that I'll add - it's actually a preparation that is a challenge to get just right. There are a number of variables, and if you miss the mark on any of them - well, no one likes a swampy blender beverage. When I'm in green smoothie mode, here's what I think about: at a base level I want it to be filling, energizing, and nutritious. I like my smoothie to be packed with greens, vibrant (electric!) in color, and smooth, rich, and luxe in texture. Flavor is incredibly important, and because kale (and many other greens) can trend towards bitter, balancing the ratio of greens to other ingredients is important. I thought I'd highlight the green smoothie recipe from Tara O'Brady's beautiful new Seven Spoons cookbook - she did an inspired page on the topic. Her approach and ratios are spot on, resulting in an invigorating, bottom's up, morning kickstarter made from kale, almond butter, almond milk, banana, and pineapple.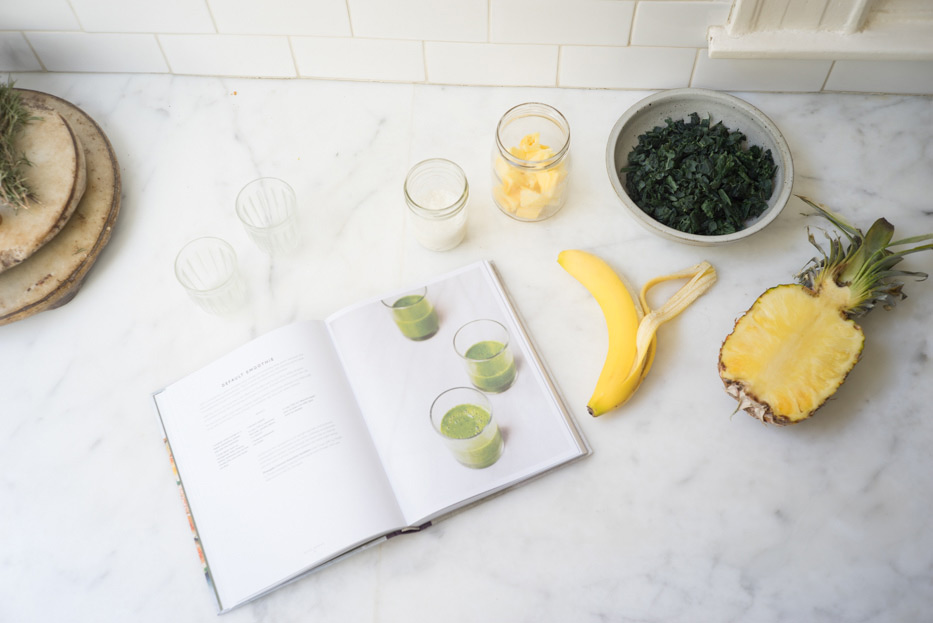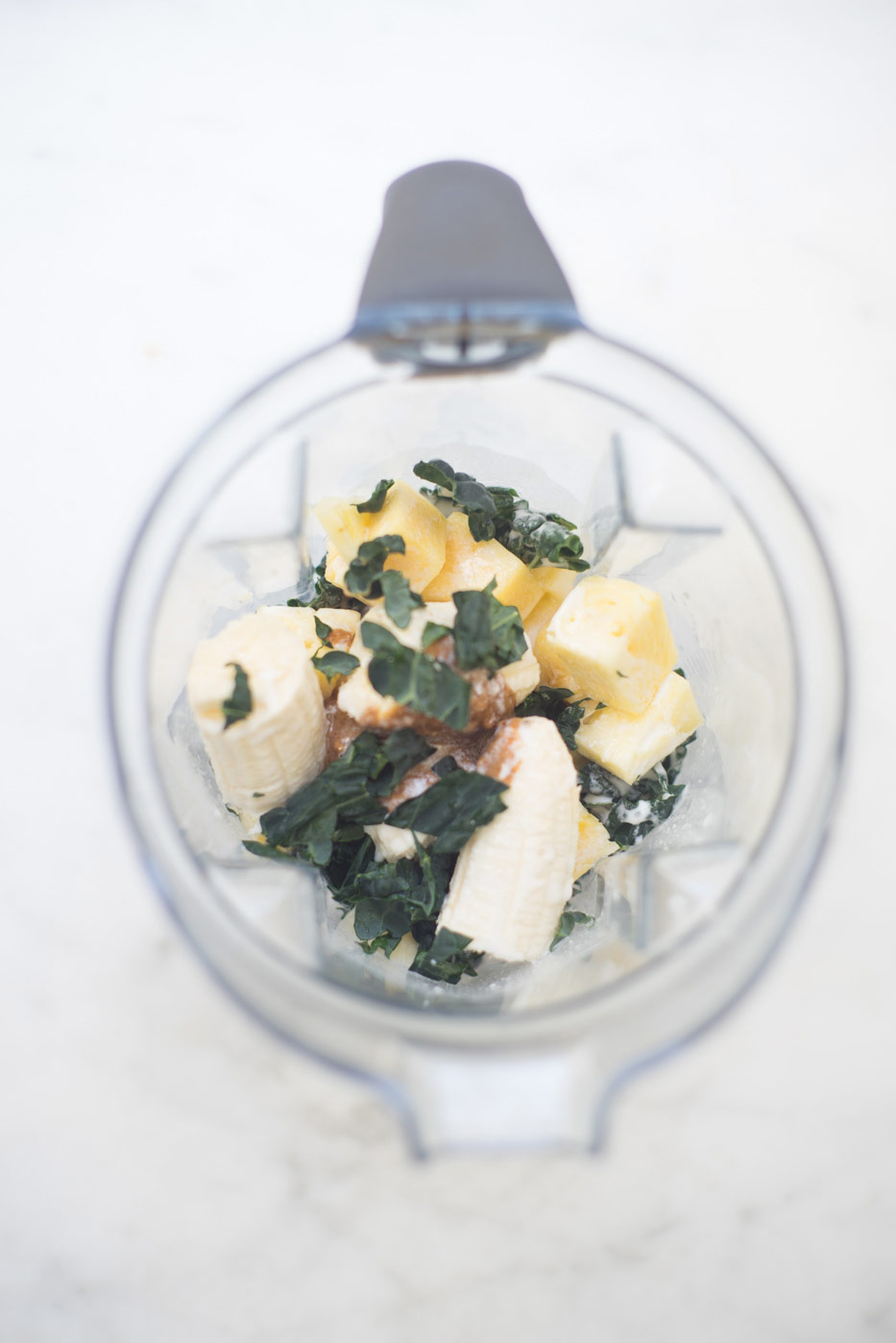 Tara calls this her default smoothie because, "even though it's inarguably kelly green, the color isn't it's defining characteristic." She rightly tells us this is a more full-figured sip, with banana as its base. "It is substantial enough to consider a meal, without cumbersome heaviness." She offers up a number of easy variations, and the following is a brilliant go-to.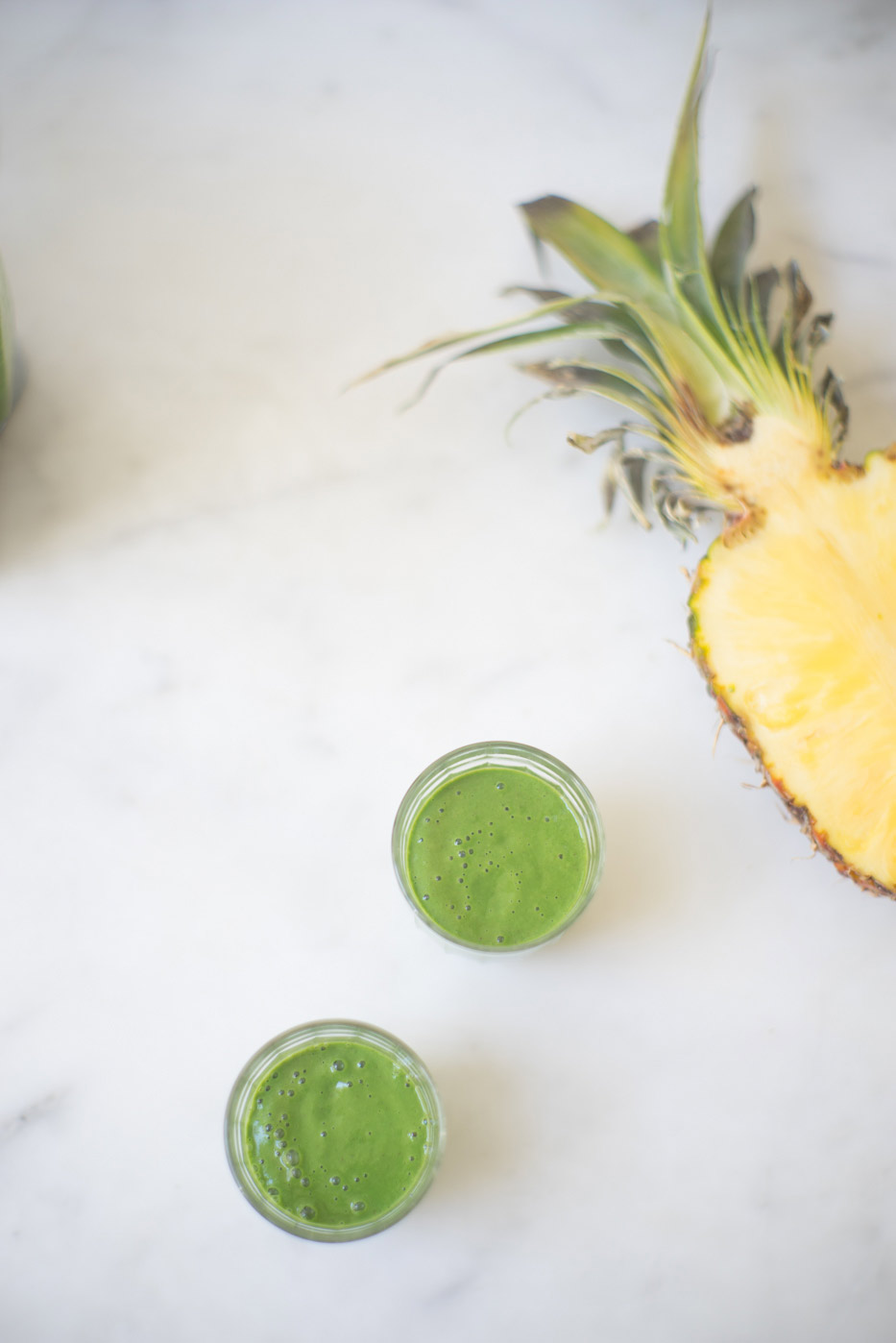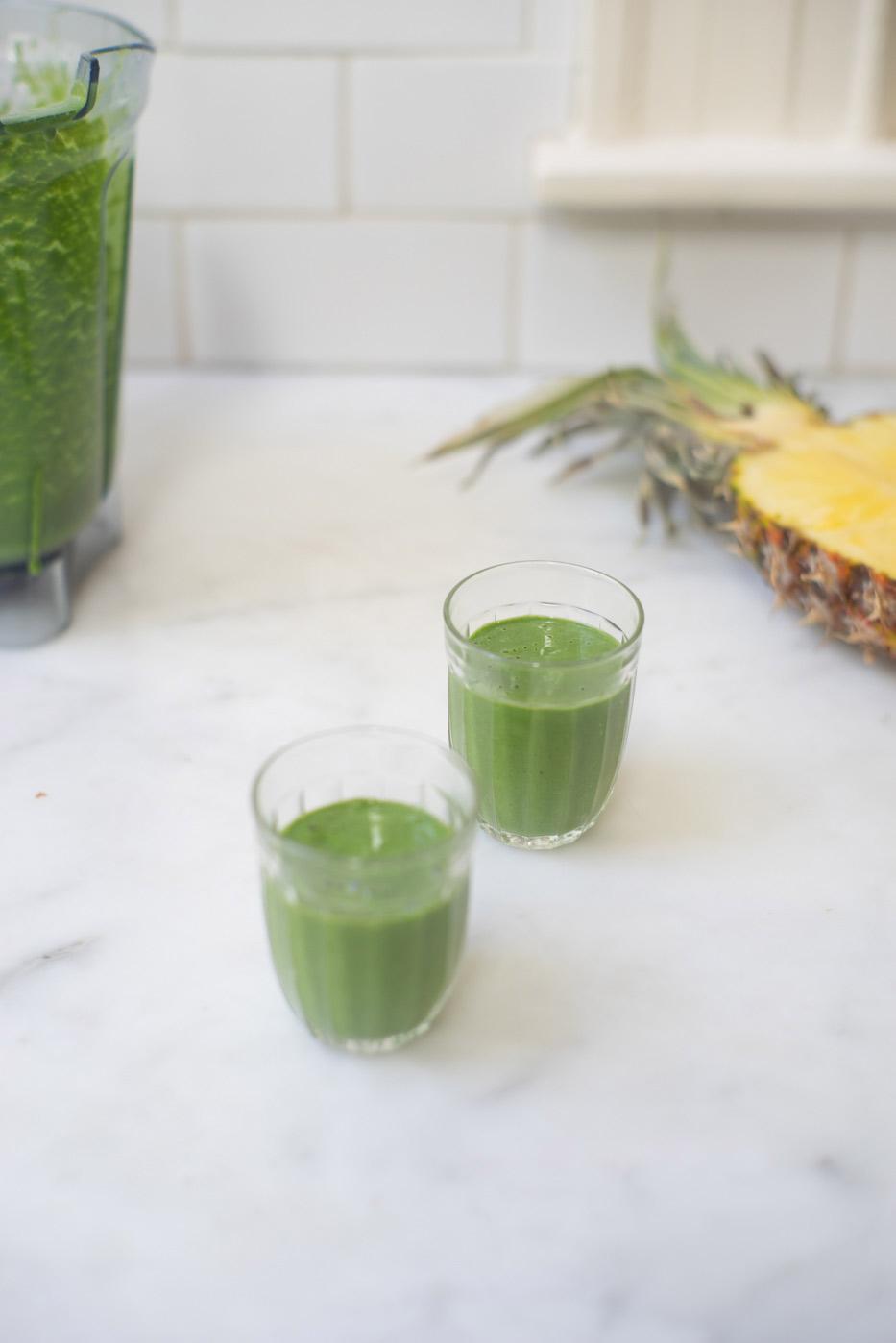 I'm a little sheepish that I went the green smoothie route related to highlighting Tara's book. It's the sort of thing that is easy to pass over in the midst of other attention-grabbing recipes, but because it's so good, and because it's a recipe I keep revisiting, I wanted to share. Related, I'm so happy to see Tara's book out in the wild now, I've been cooking from an advance copy for a stretch, and loved it from go. It's no surprise to anyone who has followed her through her site over the years that this is an inviting, personal debut cookbook, written with heart, attention, and point of view. See here, and here, and if you already have the book, I was lucky to be able to leave a little note of enthusiasm inside the front cover along with a number of others. Congrats Tara! xo -h
Green Smoothie
A couple notes - Tara suggests coconut milk as an alternative to the almond milk here. Also, if pineapple isn't in your repertoire, substitute a small apple (cored, cut) and a small orange (peeled, segmented). You can also boost it with spirulina, or wheatgrass, etc., but I've been enjoying it just like this.
2 cups / 135 g stemmed, torn kale, packed (about 1/2 bunch)
1 banana, peeled
1 cup pineapple, cubed
1 heaping tablespoon almond (or nut) butter
1/2 cup almond milk, plus more as needed
Combine all the ingredients in an upright blender and process until liquified. If the smoothie is too thick, carefully incorporate more almond milk as needed, slowly through the feed hole on the lid with the motor running. Pour into glasses and enjoy.
Serves 2-3.
Seven Spoons: My Favorite Recipes for Any and Every Day by Tara O'Brady.