Lentil Polenta Casserole Recipe
If you've got these two components, and you have five minutes, you can get a dinner like this in the oven, pronto.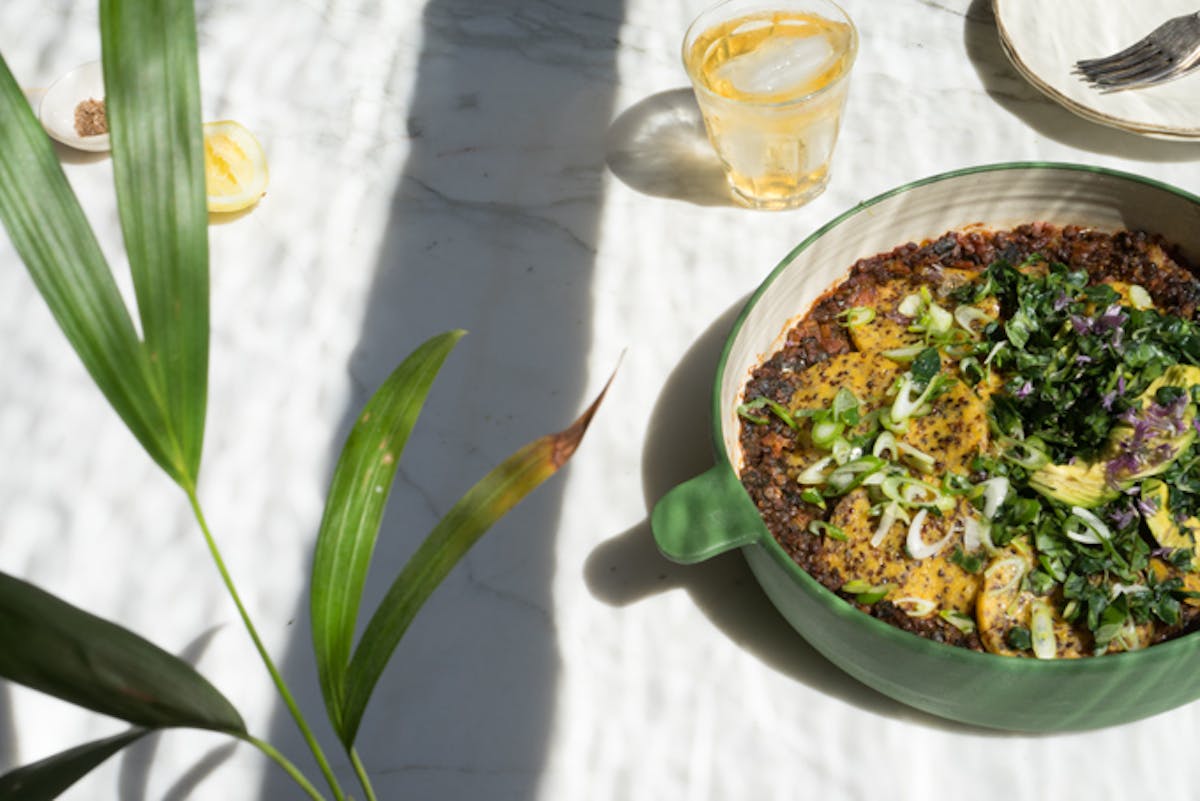 More times than not you'll find some sort of leftover soup in my refrigerator. And, despite stovetop polenta being exponentially better, there is usually one of those ubiquitous tubes of polenta in the pantry as well. If you've got those two components, and you have five minutes, you can get a dinner like this in the oven. It's for those nights when an absolute minimum effort to get dinner on the table is where it's at. I like to use lentil soups (this one works particularly well), but the general idea is incredibly flexible.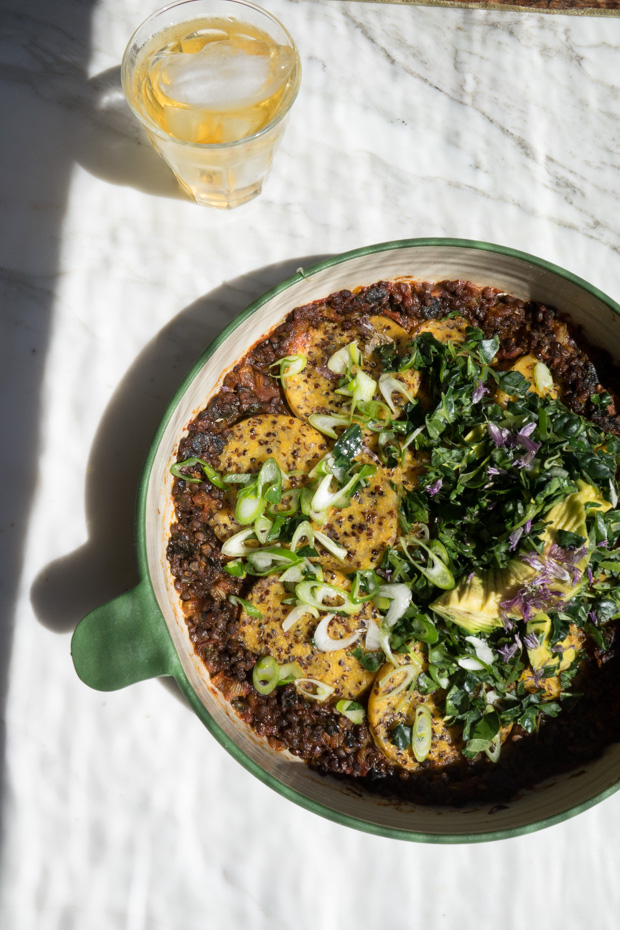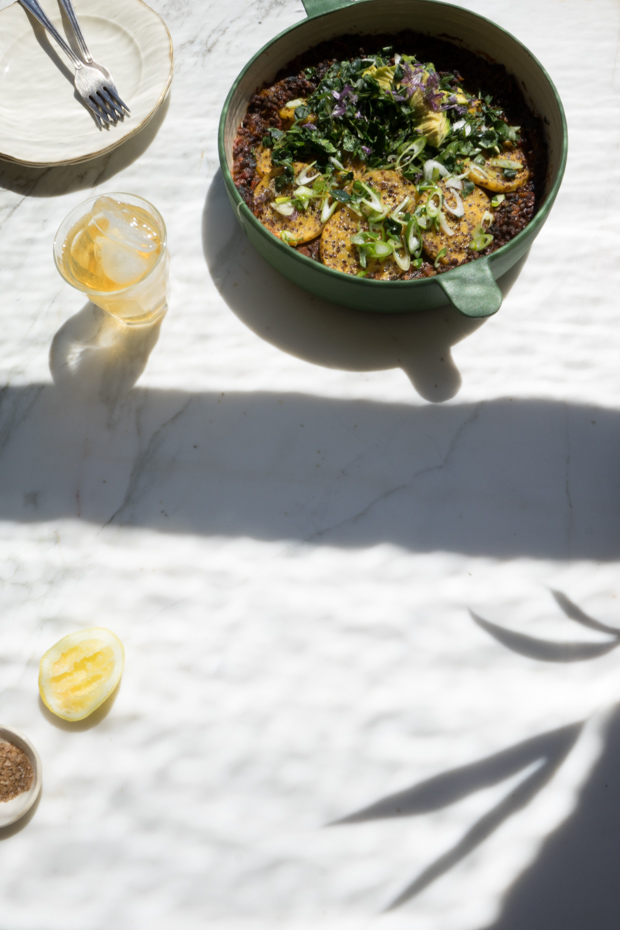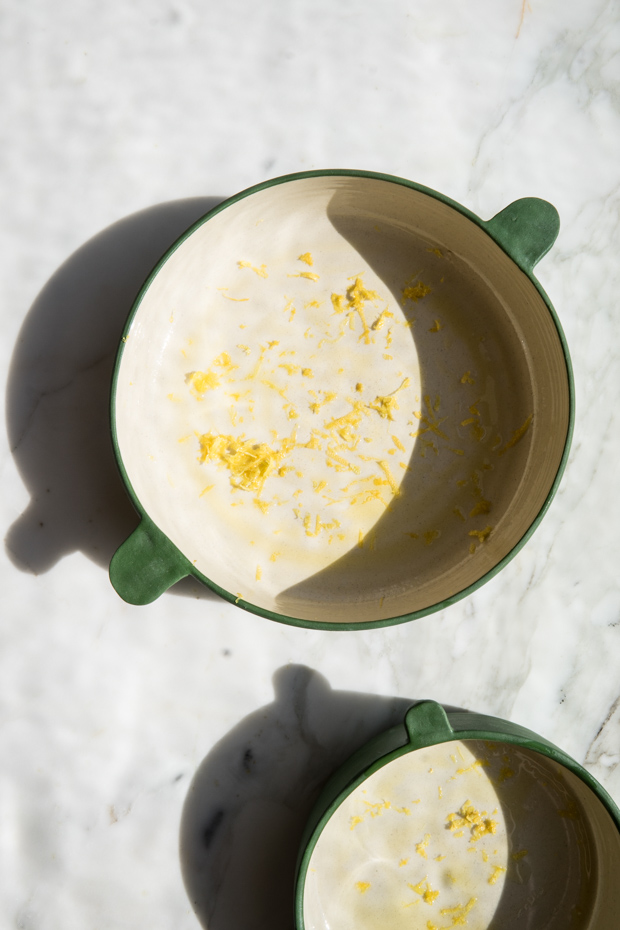 I suspect some of you might ask about the stoneware casseroles pictured here. Love them! I picked mine up at SHED, but you can also find them at Herriott Grace, made by Workaday. Enjoy! -h
Lentil Polenta Casserole
Notes: you can use a range of leftover soups, stews, or chili here. Leftover ribolitta is also particularly good. You can also add dollops of ricotta in a layer between the soup and the polenta for a more indulgent version (or dollops on top of the polenta)...I look for the quinoa-boosted polenta from Ancient Harvestt (not sponsored). If you're feeling extra pressed for time, or really want to minimize effort, you can use a canned soup/stew you like - for example, Amy's Lentil soup (also, not sponsored, just a good option)l, etc.
1 tablespoon olive oil, plus more for pan
zest of one lemon
3 cups favorite lentil soup
1 (8-ounce tube polenta)

topping: big handful of chopped kale + scallions tossed with lemon juice, and a bit of olive oil, finish with a light toss with avocado // chive flowers (optional)
Preheat oven to 400F with a rack in the middle. Rub the inside of a 9x12 (or equivalent) casserole dish with a bit of olive oil. Sprinkle the lemon zest across the pan.
Arrange soup in bottom of your baking dish. Arrange polenta slices on top in slightly overlapping concentric circles or rows. Cover with foil and bake 25-30 minutes. Remove from oven, uncover, and brush polenta with a bit of olive oil. Finish by broiling 6-12 inches from heat for a minute or two, watching carefully, until the polenta is golden brown, and crisps up at the edges a bit. Allow to rest for 5 minutes. Serve topped with the suggested kale situation.
Serves 4-6.

Prep time: 5 minutes - Cook time: 25 minutes