Maple Syrup Scones Recipe
Maple syrup scones sweetened with a hint of maple syrup. Big flakes of sugar meld into a sweet, crackly top crust, and the whole wheat pastry flour makes them beautifully tender.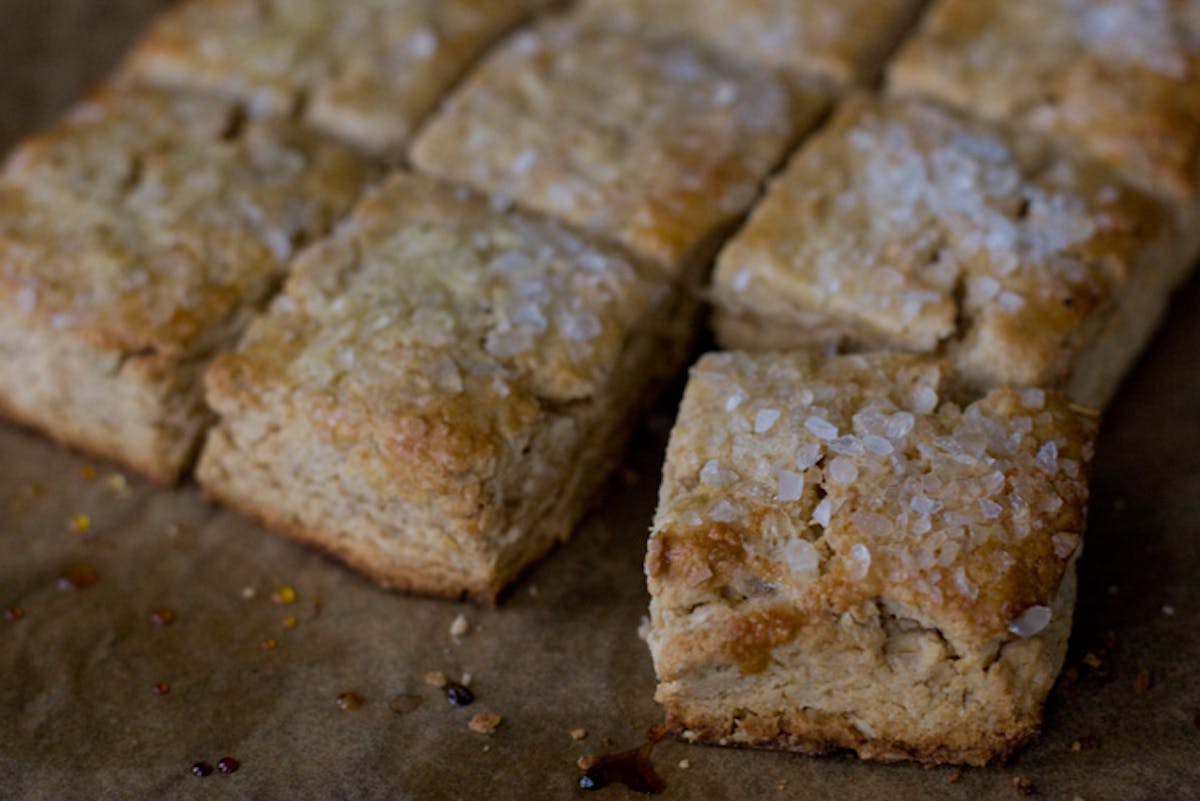 If I'm going to eat a scone, it has to be good. Really really good. Worth it good. I feel the same way about croissants. These maple syrup scones make the grade for me. I sweeten them with a hint of maple syrup, and aside from the big flakes of sugar that melt into a sweet, crackly top crust, there is no other added sweetener. Whole wheat pastry flour makes beautifully tender biscuits, cookies, and quick breads, and I use it here cut with a generous amount of butter, a scoop of quinoa or oat flakes, and not much else.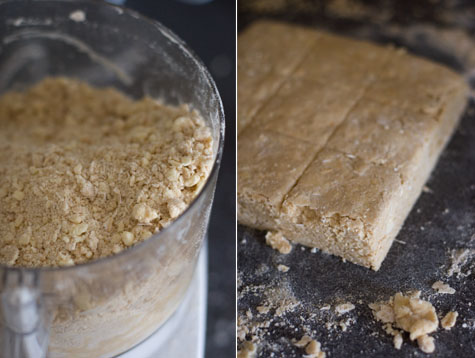 I normally do a slightly larger batch of these - one that yields a dozen scones instead of nine. But when you go to make the scones and you realize you have exactly 2 1/4 cups of flour left - nine scones it is. You might try playing around with other syrups as well. I have it on my notes to do a version with meyer lemon syrup and some fresh lemon thyme.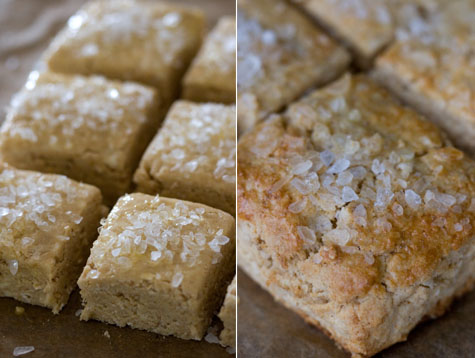 If these aren't your speed, there's a chance the mega scone recipe from two years ago might win you over.
Maple Syrup Scones Recipe
If you have a hard time finding whole wheat pastry flour, feel free to substitute unbleached all-purpose flour.
1/4 cup real, good quality maple syrup
6 tablespoons milk or cream
2 1/4 cups whole wheat pastry flour
1/2 cup quinoa flakes (or rolled oats)
1 1/2 tablespoons baking powder
1/2 teaspoon fine grain sea salt
11 tablespoons unsalted butter, cold, cut into cubes
1 egg, lightly beaten
large-grain sugar (for example: turbinado)
Preheat the oven to 400F degrees, rack in the top 1/3. Line one baking sheet with parchment paper.
Whisk together the maple syrup and milk in a small cup, and set aside. Combine the flour, quinoa/oats, baking powder, and salt together in a bowl. Using a food processor, cut the butter into the flour mixture, pulsing until it resembles little pebbles in a beach of sandy flour (about 20 quick pulses). You can also cut the butter into the flour using a knife and fork, or smushing it through your thumb and fingertips. Now add the maple syrup milk. Pulse (or mix) until the dough just comes together - don't over mix. If the batter is too dry add more cream a bit at a time -you want it to hold together w/o being crumbly.
Turn out onto a floured surface, kneed once or twice, just enough to bring the dough together. Now arrange the dough into a 1-inch thick rectangle (see photo). Trim the edges and slice the dough into nine equal-sized squares. Arrange the scones next to one another on the prepared baking sheet - 1/4-inch distance between each of them. Brush generously with the egg wash and sprinkle with the large-grain sugar. Bake for 20-25 minutes, or until golden along the bottom and tops.
Makes 9 scones.