Moroccan Carrot and Chickpea Salad Recipe
A beauty of a carrot salad - tricked out with chickpeas, chunks of dried pluots, sliced almonds, and a toasted cumin dressing. Thank you Diane Morgan.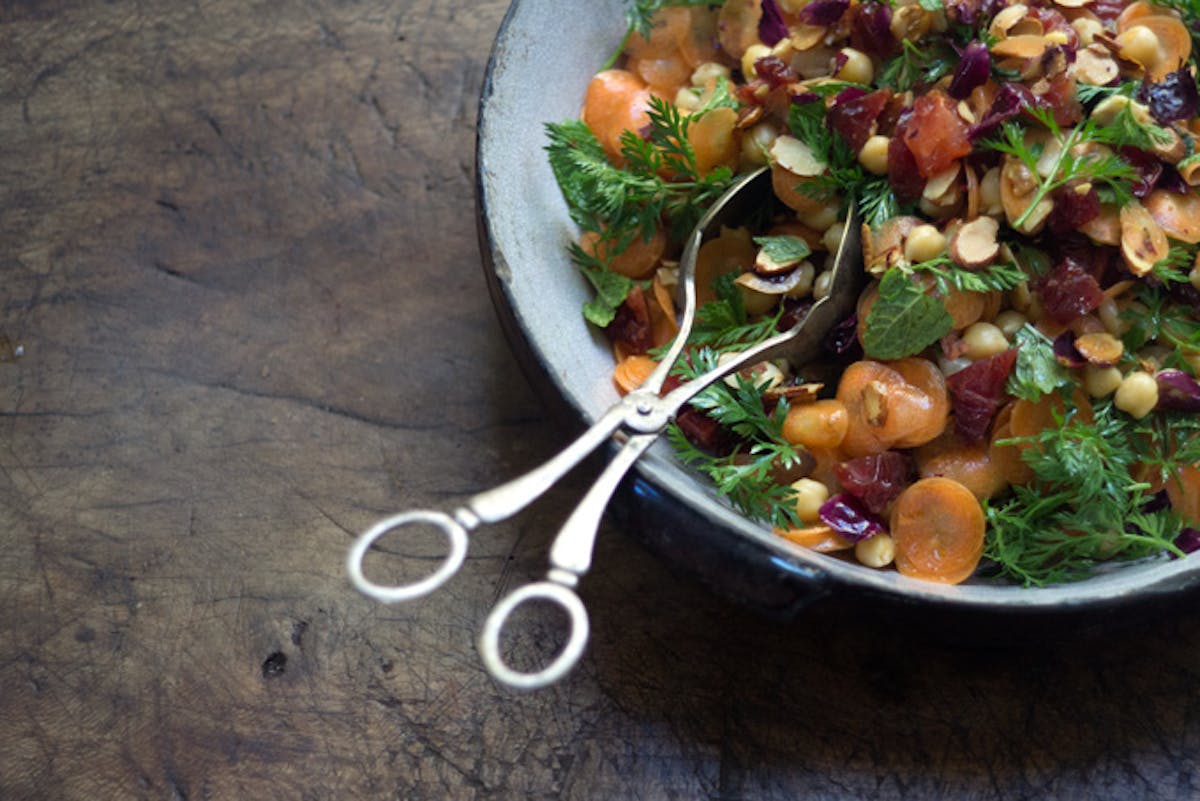 Diane Morgan got my attention with the words dried plums cut into chickpea-sized chunks. At the time, I was browsing her new book, Roots. She was referencing a carrot and chickpea salad, and I was seated in my kitchen, two feet from a cluster of ruby-hued dried pluots. They'd found their calling. It's a brilliant recipe, the sort you'll get a bunch of mileage out of, and most of the ingredients are available year-round. On the plate it's fresh, colorful, heady with toasted cumin, and you can prep most of it a day prior, if needed. My one regret here is not trying this recipe before the holidays. Served family-style as part of a larger spread, it'd be perfect. As it turns out, it's also a great lunch for a trip. I made it as part of our dinner the other night, and then tossed the left-overs into a jar for a quick flight up to Portland. Appropriate also because I was hoping to see Diane there (I did!).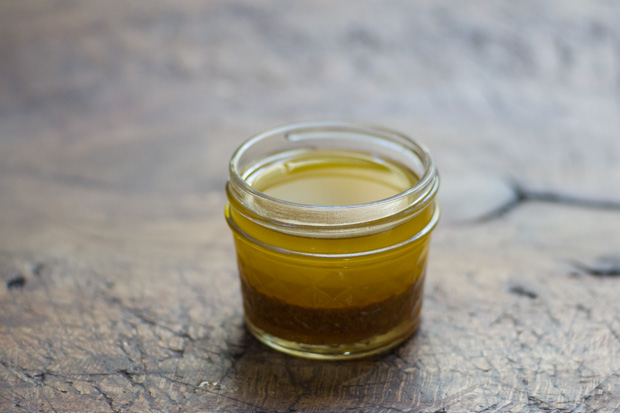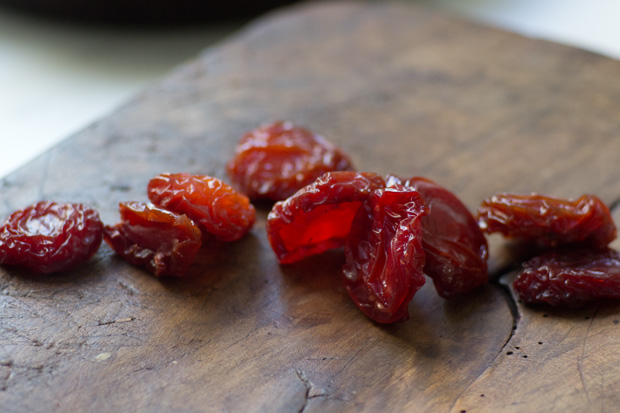 The complete title of this recipe (as written here) should actually be Moroccan Carrot and Chickpea Salad with Dried Pluots and Toasted Cumin Dressing - a mouthful, indeed. I've added a little flare to Diane's recipe by way of almonds and rose petals, mainly because they were within arms-length when I was making this, and a natural extension of the Moroccan palette at play here. As you can imagine, this is the sort of base recipe that you can add to depending on what you have on hand. I would have completely herbed it out with more mint, dill, basil, etc., if I'd had them around.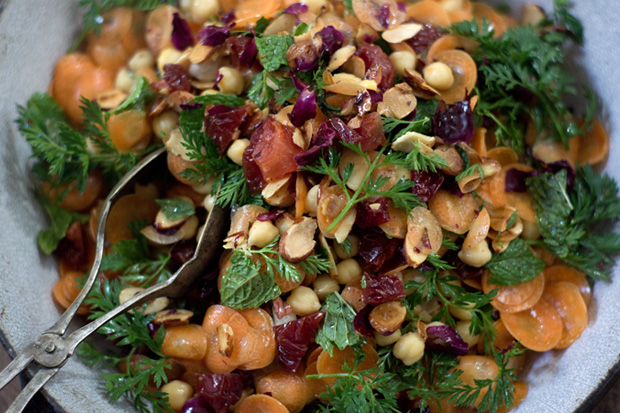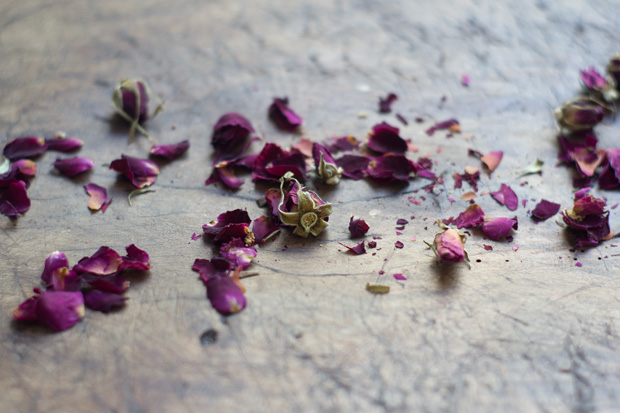 For those of you with the book already, give the mashed rutabaga a go (I don't have the book in front of me right now, but they're flecked with lots of dill). I had them at Diane's under poached eggs, doused with a mother load of hot sauce. I'm telling you, it was an ideal winter breakfast.
Morrocan Carrot and Chickpea Salad
If you're pinched for time, Diane suggests using pre-shredded carrots. I deployed my mandolin and made thin coins. I use some of the carrot tops as well, although there are mixed opinions about whether or not they're edible (or edible for everyone) - you can read more here and here.
Dressing:
1 tablespoon cumin seeds
1/3 cup / 80 ml extra virgin olive oil
2 tablespoons fresh lemon juice
1 tablespoon honey
1/2 teaspoon fine sea salt, plus more to taste
1/8 teaspoon cayenne pepper

10 ounces carrots, shredded on a box grater or sliced whisper thin on a mandolin

2 cups cooked chickpeas (or one 15- ounce can, drained and rinsed)

2/3 cup / 100 g dried pluots, plums, or dates cut into chickpea-sized pieces

1/3 cup / 30 g fresh mint, torn

For serving: lots of toasted almond slices, dried or fresh rose petals - all optional (but great additions!)
To make the dressing, first toast the cumin seeds in a dry skillet until fragrant and lightly browned, a minute or two. Let cool, and grind to a powder with a mortar and pestle.
In a bowl or jar, whisk together the olive oil, lemon juice, honey, ground cumin, salt, and cayenne pepper. Set aside.
In a medium bowl, combine the carrots, chickpeas, dried pluots, mint, and almonds, and rose petals (if you're including those as well.) Gently toss until everything is evenly coated. Serve immediately, or cover and refrigerate until ready to serve. (You can toss this salad, minus the almonds, hours in advance. Remove from the refrigerator 30 minutes before serving.)
Serves 6.
Adapted from Roots: The Definitive Compendium with more than 225 Recipes by Diane Morgan.