Pomelo Noodles Recipe
Being nice to your future self & and simple lunch salad made with noodles, edamame, greens, ponzu dressing, peanuts, and pomelo.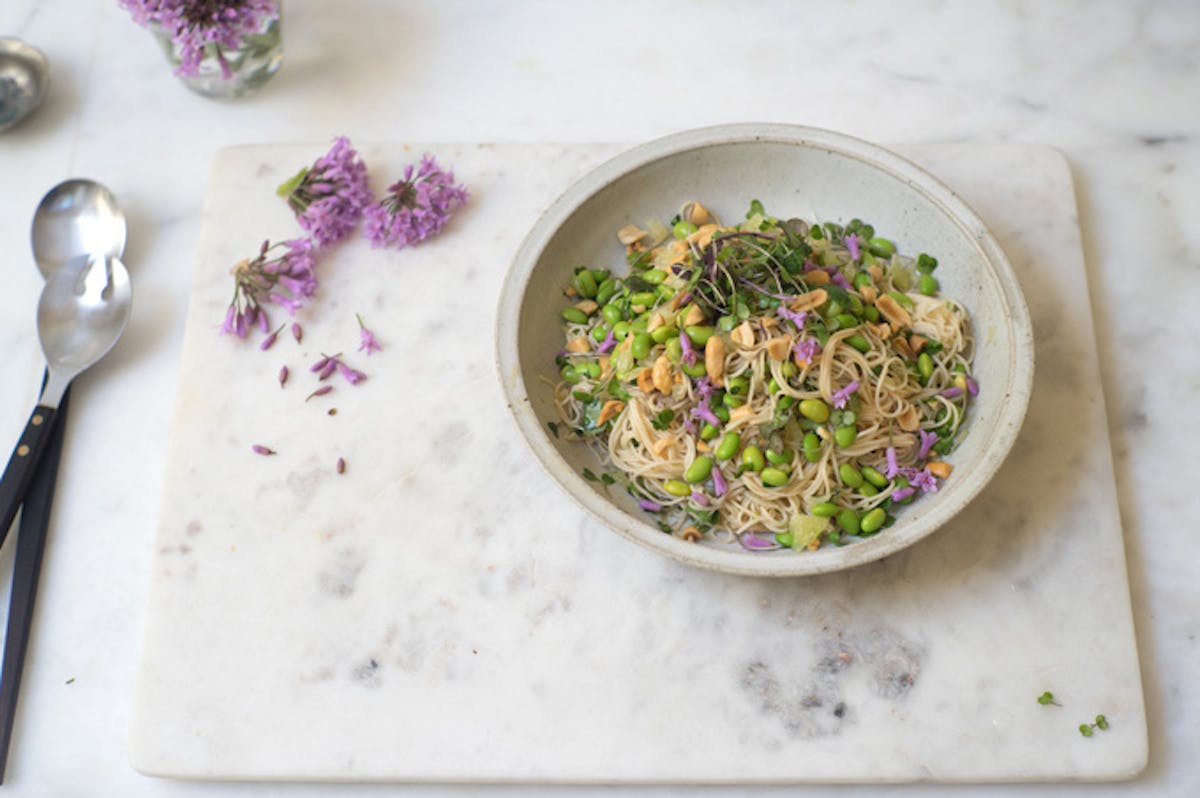 There's a bit of a joke around our house, because of a saying I have. It's more of a sentiment, actually. But I say it out loud sometimes. For example, it goes something like this - just a minute, I'm being nice to my future self, folding this laundry! That's the gist of it - being nice to my future self. If I make a big pot of soup I'm able to take to the studio throughout the week - I'm being nice to my future self. If I leave the gas tank in the car on empty, requiring an early morning stop - not being nice to future self. If I make sloppy notes related to a recipe, and have to start over. Q'uelle horreur. I wasn't being nice. It's just a general attempt to avoid screwing my future self over. Related, one of the things I like about having a dedicated workspace is packing a lunch, and sitting at the big table, or in the sunny window boxes. I don't like eating out (or ordering in) everyday. So, one of the ways I've been trying to be nice to my future self, is by prepping and packing interesting lunches, and this was one of them. It's simply noodles, salad greens, and edamame, with an easy dressing, peanuts, and pomelo. Packed in a jar you can simply turn it out into a bowl, give it a toss, and you're set.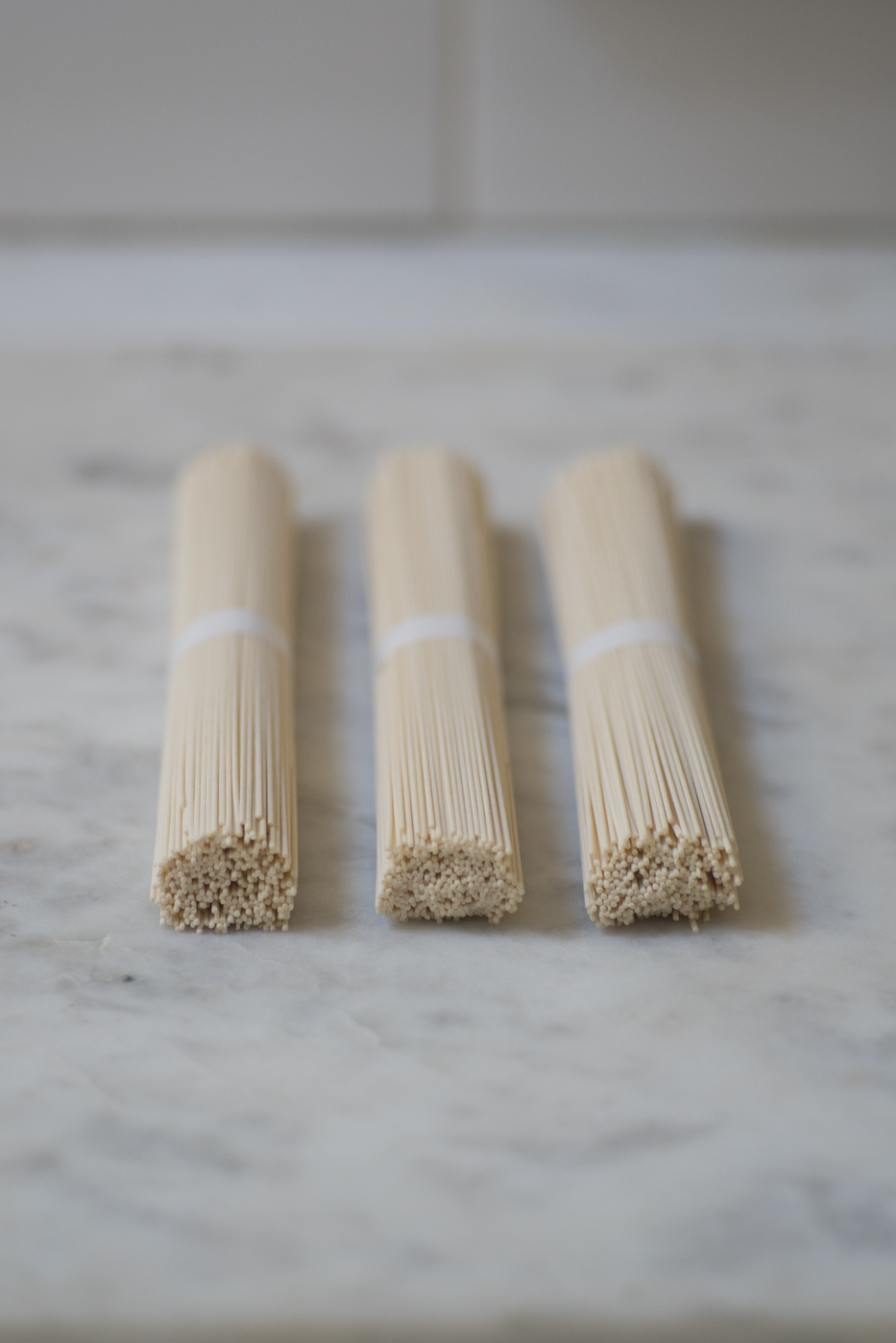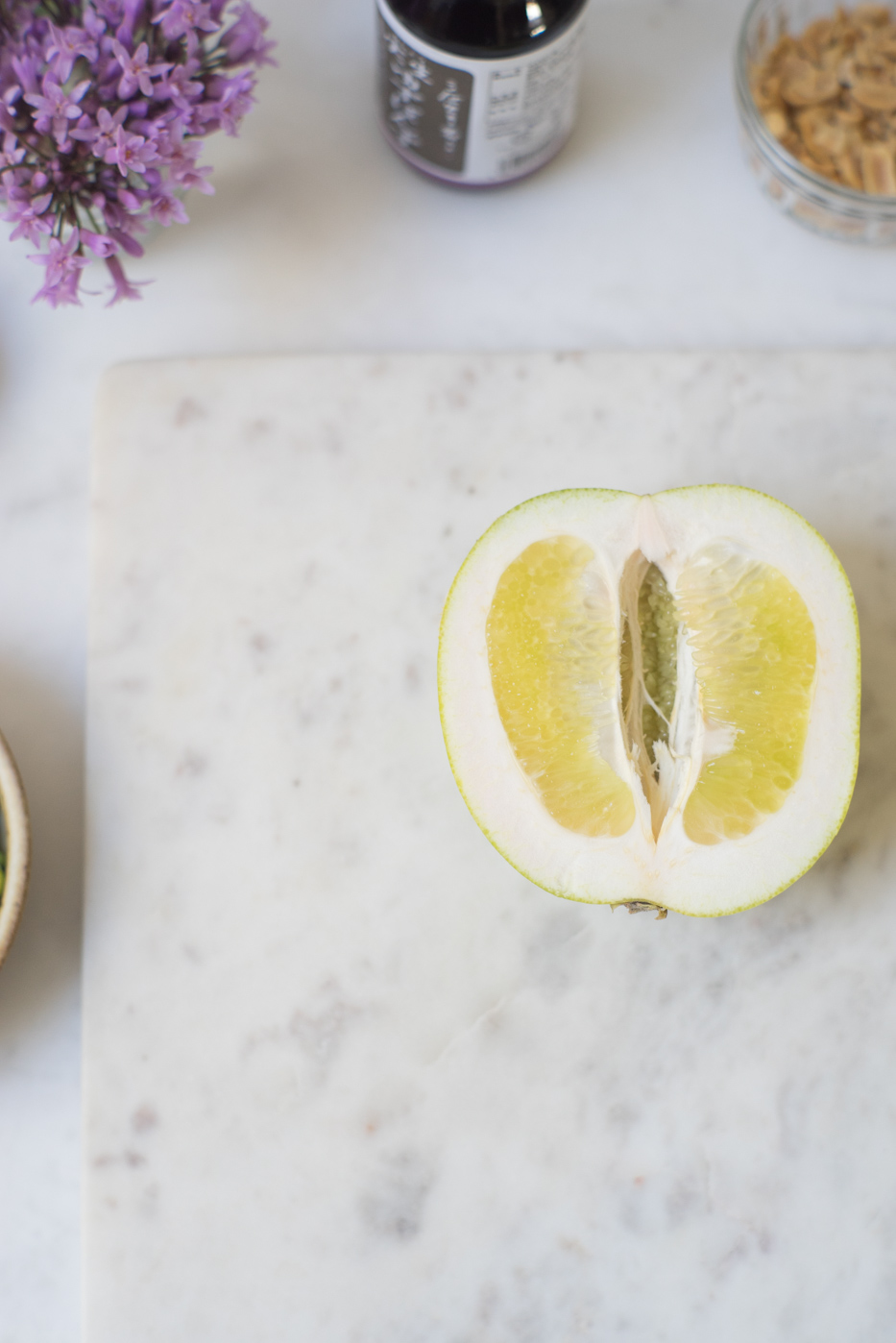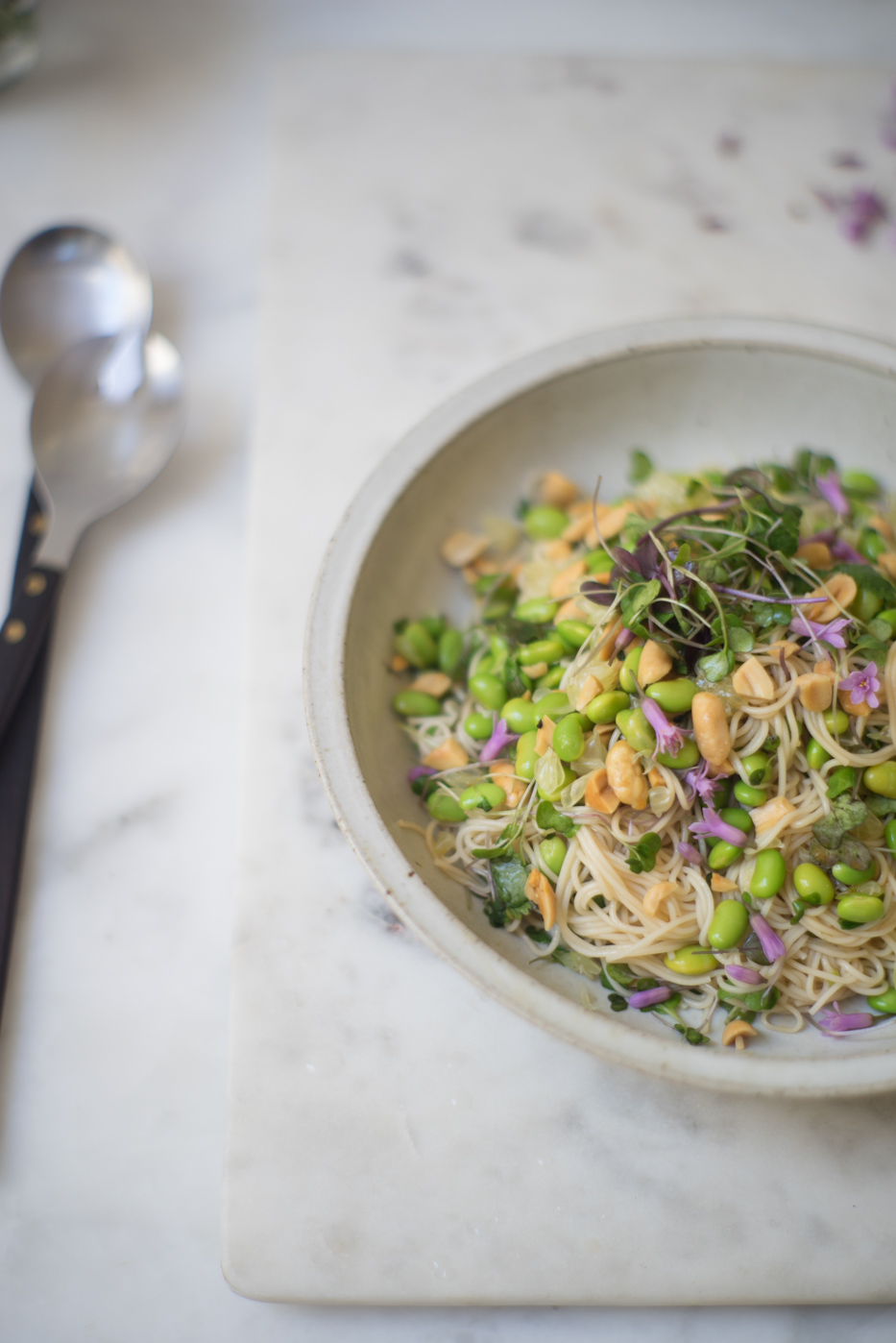 I'm in Tokyo this week(!), excited to share pics & an updated map when I return. In the meantime, I'll likely post a few shots to Instagram here & here. -h
Pomelo Noodle Salad
You can use another citrus if pomelo isn't available. Blood oranges, cara cara, kishus, etc would be welcome. Also, a quick reminder re: toasted sesame oil - make sure yours isn't rancid. It's one of those oils that tends to sit around people's kitchens. Making sure it's relatively fresh makes a huge difference.
6 ounces dried somen, or soba noodles
8 ounces shelled edamame
2 big handfuls salad or micro greens
scant ½ teaspoon toasted sesame oil
a few tablespoons of ponzu sauce, to taste
2/3 cup chopped toasted peanuts
½ a medium pomelo, segments

Topping: garlic or chive flowers, or chopped chives
Bring a large pot of water to a boil, salt well, and cook the noodles per package instructions. When the noodles are nearly cooked, add the edamame to the pot for a quick swim. Remove from heat, drain, rinse with cold water to stop the cooking, and shake off as much residual water as possible.
Transfer the noodles and edamame to a large serving bowl along with the salad greens, and toss well with the toasted sesame oil, and then the ponzu sauce. Be generous, but careful, the noodles really absorb the sauce. Finish with the peanuts, and pomelo. Taste, and take a bit of time to really consider if any adjustments should be made - more sauce, more sesame oil, etc. Top with garlic or chive flower, or chopped chives.
Serves 4-6.
Prep time: 5 minutes - Cook time: 7 minutes