Red Lentil Soup Recipe
A single-pot lentil soup with brown rice. Made by browning some onions, adding the rest of the ingredients, and simmering until the whole lot until its done.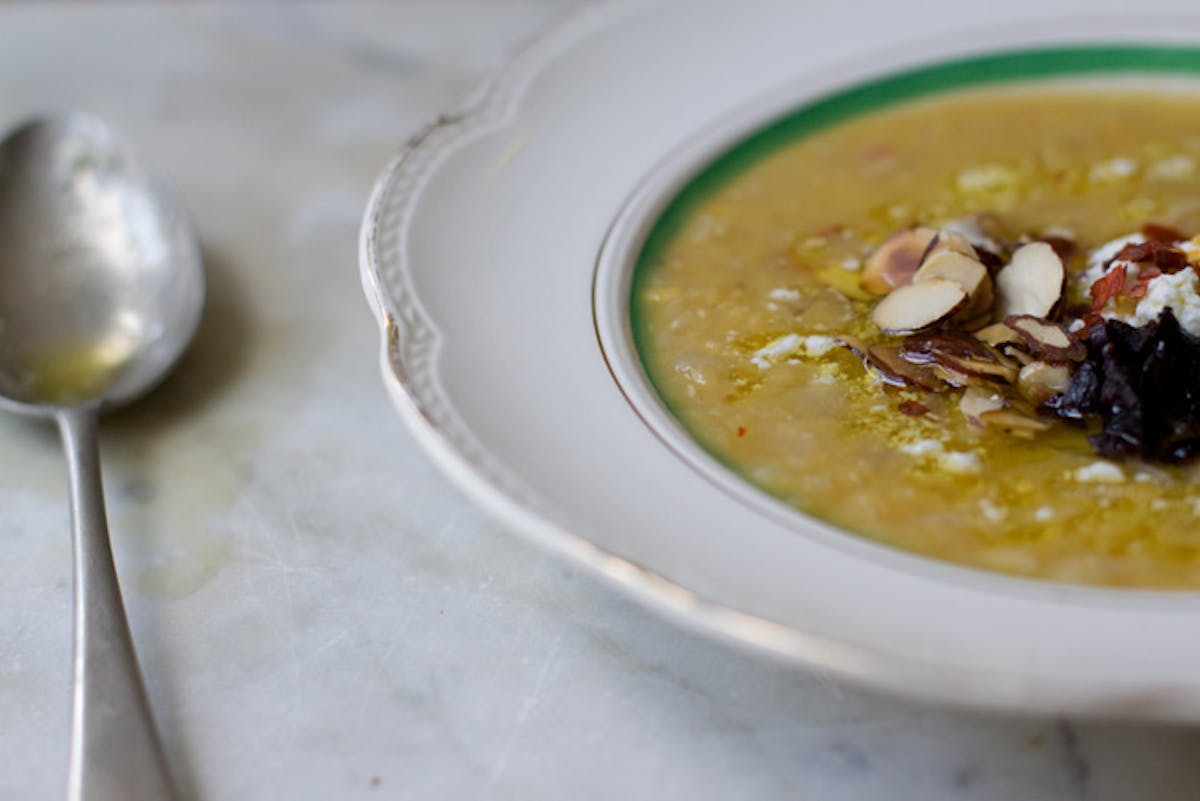 I tend to follow the sun around the house each day. From room to room, not unlike a cat. I like how it warms cushions on the couch in the morning, streams into my breakfast bowl at the kitchen counter not long after that, and then beckons me to the office through our west-facing window later in the afternoon. On particularly nice days I like to take my lunch out onto the back porch, settle into one of the mossy, rain-damaged chairs, close my eyes, and let the sun shine through my eyelids for a minute or two. And well, that was the plan when I made myself a pot of this unassuming (but tasty!) red lentil and brown rice soup last weekend. Then, bowl in hand, I opened the back door and walked straight into a four foot spider web.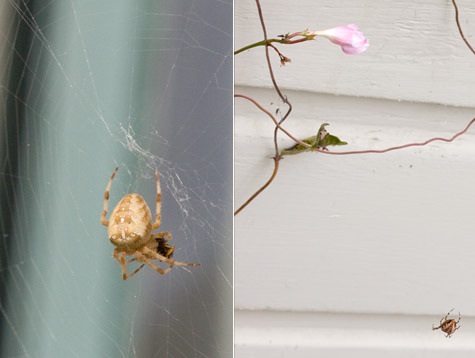 It is spider season here, and if you forget, you pay. I can't count how many times I've walked into spider webs in our back yard. It freaks me out every. single. time. In part because the spiders that live in those webs are so large. Too large to smash with a paper towel large - not that I'm in the spider smashing business. I find the ones with the bulbous golden-yellow bodies particularly alarming.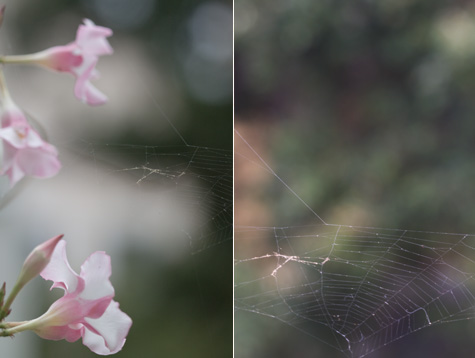 Without going too far down the spider track here, I'll just say, my outdoor lunch quickly became an indoor one after I counted five spiders, webs in full span, within a ten foot radius of my desired lunch spot.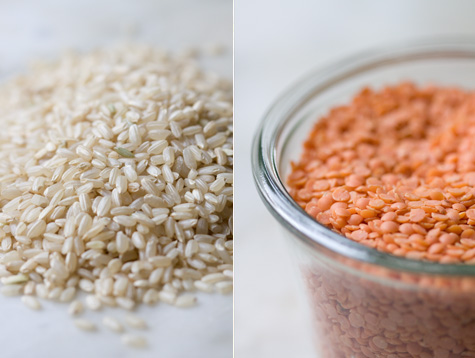 Spiders aside, I thought this soup was good enough to share. It's a single-pot soup made by browning some onions, adding the rest of the ingredients, and cooking the whole lot until its done - however long that takes. The rice is the component that takes longest to cook, and mine was tender in about 25 minutes. I topped each bowl with what I had on-hand at the time: toasted almond slices, some crumbled feta, and a few oil-cured olives that I chopped into little black flecks.
I used red lentils, but as you can see in the photo, the soup is actually more yellow-orange than red. Red lentils (unlike black lentils, or lentils du Puy, or yellow split peas) collapse and lose structure quite quickly - and in this case they shift color a bit. Don't let that throw you. And it's actually the rice that retains it's texture here, while the lentils provide the body for the soup. So don't be alarmed when your lentils stop looking like lentils after about ten minutes in the pot.
Red Lentil Soup Recipe
Be sure to pick through your lentils carefully. I somehow always find pebbles or clots of dirt hiding in their midst. Better to catch them on the front end, before you chip a tooth. And to make this soup vegan, just skip the feta at the end i bet some chopped avocado would be a good alternative.
2 tablespoons extra virgin olive oil
1 onion, chopped
3 shallots, chopped
1/2 teaspoon red-pepper flakes

6 cups good-tasting vegetable stock (or water)
1 1/3 cup red lentils, picked over and rinsed
1/2 cup brown rice, picked over and rinsed
as much fine grain sea salt as you need

slivered almonds, toasted
black oil cured olives, chopped
feta, crumbled
In a big soup pot, over medium heat, combine the olive oil, onion, shallots, and red pepper flakes. Let them brown, and caramelize a bit, stirring occasionally.
Stir in the broth, bring to a boil, then stir in the lentils and rice. Simmer for about 30 minutes or until the rice is very tender, and not at all toothsome. By this time, the lentils will have collapsed into a thick slop of sorts. If you need to add more water/broth at any point do so a splash at a time, until the soup thins out to the point you prefer.
Unless you used a salty broth, you will likely need to salt generously, until the the soup no longer tastes flat. Serve each bowl topped with almonds, olives, feta, and a slight drizzle of olive oil if you like.
Serves 4 - 6.
Prep time: 10 minutes - Cook time: 30 minutes