Rome 2010
For those of you who might find yourself passing through Rome, here are a few notes and photos related to my recent stay there.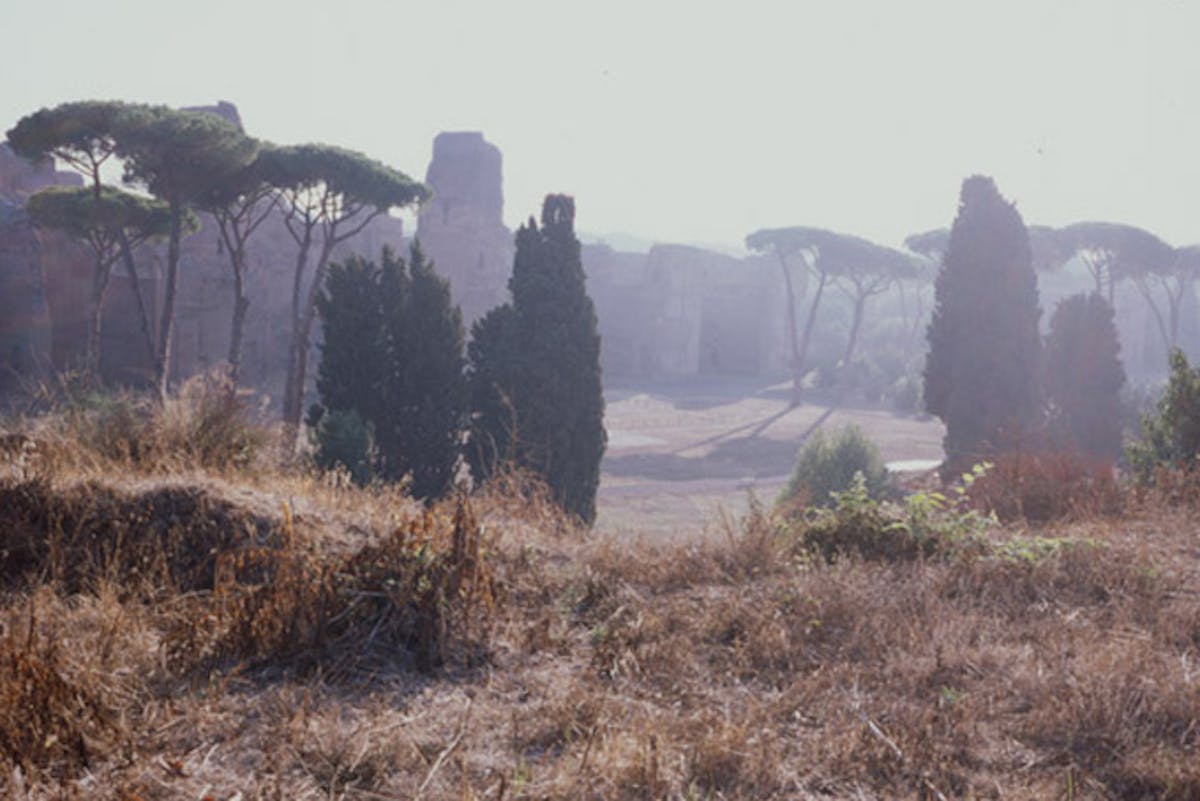 I've visited Rome a number of times, and I think I've finally nailed the time of year to visit. It took a few tries. Shoot for anytime between late September and mid-October. The weather is nice, but not hot. You might get the occasional afternoon rain, but not much beyond that. As far as where to stay? I still don't have a great recommendation for apartment rentals. Both times I've rented apartments, they've been perfectly o.k. - clean, great locations, completely livable, reasonable value for the money. I'd recommend the apartment we rented in Testaccio if it weren't for the noise. The mind-numbing noise. Even with earplugs. This particular apartment was on a busy, highly trafficked street, and even with the two layers of shutters closed, it was like living next to a freeway.
To reduce Rome to a list of places I enjoyed on this particular visit feels a bit strange. In part because it's all the little moments getting from place to place that I love. To be able to pop into the Pantheon on your way to a coffee date, or buy mushrooms at market that has been in the same place for hundreds of years feels so different to me than what I experience in my regular day to day routine. And the way ancient architecture and iconography is woven into urban life there never gets dull.
Here are a list of the places and experiences I enjoyed, organized somewhat by location. If you happen to visit Rome, try to seek at least a few of them out. I've also included some other links and resources at the bottom of the list. -h
00100 Pizza: Pizza al taglio, the best of its kind. I couldn't get enough of it. Their pizza would have been enough of a draw, but they also have a refrigerator filled with artisan beer. Grab one and a slice then sit on one of the nearby park benches. My favorites were the aged balsamic-drizzled stilton, and the margherita.
Via Giovanni Branca 88, Testaccio
phone: 0643419624
website
Nuovo Mondo: great Roman-style pizza
Via Amerigo Vespucci, 9-17, Testaccio
MACRO Testaccio: Rome's international festival of photography was taking place at MACRO while we were visiting. You can check the website for current exhibitions.
Piazza Orazio Giustiniani 4
Bar Paticceria Lunari: Old school atmosphere, good espresso, locals of all ages, and chocolate/hazelnut-filled Italian doughnuts.
Pizzeria Remo: More great Roman-style pizzas.
Piazza Santa Maria Liberatrice, 44
Volpetti: The ultimate Italian deli. It's where I would stock up on sheep ricotta, pecorino, grains, beans, lentils, and bread. You can have prepared lunch just around the corner as well at Volpetti Più.
Via Mormorata 47
website
Canestro Natural Foods: A well-stocked natural food store in Testaccio. They stock whole grains, whole grain flours, natural sweeteners, tofu, seitan, and a range of pastas. Much of what you would find in a U.S. natural foods shop.
Via Luca della Robbia 42
American Academy in Rome: Friends of the American Academy in Rome have the ability to have lunch at the academy with up to ten friends, by reservation. For more information email Tina Cancemi.
Ma Che Siete Venuti a Fa: A hole in the wall beer bar focused on craft beers. I love this place, BUT in an instant it can turn into a raging dude-packed football bar, which isn't really my thing. So I developed a bit of a strategy. I would go late in the afternoons, or early in the evenings, and pray there was no game being broadcast. If I lucked out, I could grab one of the five barstools, relax, and talk to the bartender about what they had on tap, and try a bunch of stuff.
Via Benedetta 25
website
Biscottificio Artigiano: The little almond macaroon cookies dunked in chocolate.
Via della Luce, 21, Trastevere
Il Gelato di San Crispino: Consistently my favorite place to order gelato in Rome -I kept going back for the chocolate-rum, and any of the ones with meringue chunks.
Piazza della Maddalena 3
Gelateria del Teatro: A close second for the gelato prize. I love the nut gelatos here.
Via di San Simone 70, Navona
Open Baladin: More artisan beer, much of it Italian. Huge number on tap. And on the food front, I had a particularly satisfying Insalata Farro for lunch here one day. Kid-friendly.
Via degli Specchi 6
website
Mia: Cute, cute shop
Via di Ripetta 224
website
39 06 97841892
ars-imago: I took some of my b/w film here for development. I was a bit nervous, but it worked out great. You need a week for turn-around though, and make note of the shop hours. They also stock hard to find films including Impossible Project instant film.
Via degli Scipioni 24/26
phone: 3382300648
Gusto: Part of the Gusto mini-empire, this is, hands-down, my favorite lunch-time buffet in Rome. Choose from a spread of twenty-some platters of salads, antipasti, and cheeses. Sit outside & people watch under the massive awning.
Piazza Augusto Imperatore 9
phone: 39 06 3226273
website
We also enjoyed Gusto Osteria Formaggeria, for dinner, just around the corner.
Via della Frezza 23
phone: 39 06 32111482
Banchetti Sport: If you're in the market for a nice ski parka or vest, this is the place to go.
Via Campo Marzio 38
phone: 06 6871420
Vino Roma: One evening before dinner, I squeezed in a wine class taught by Hande Leimer. And I'm so happy I did. We tasted a wide range of Italian wines, and I met a table of people all with different reasons for being in Rome. If you're interested in learning about Italian wines while in Rome, have a look at Hande's wine tasting calendar. She gives you the option of choosing from a number of different formats, including a wine & cheese lunch. The location is central, between the Vatican and the P.za del Popolo, which makes it easy to work a class into your overall plans for the day.
Vino Roma blog
Museo Maxxi: The just-opened contemporary art museum built by Zaha Hadid. Bought a David Hockney photography volume at the bookstore. One I've never seen before. Hop the subway at Piazza del Popola a couple stops to Appolodoro.
Via Guido Reni 4, Villa Borghese
phone: 06 3201829
Birra+: Neighborhood artisan beer shop. Bottles to-go for the most part, and although there wasn't a tasting the night we were there, apparently they regularly host tastings.
Via del Pigneto 105
phone: 06 70613106
Tiger Tandori: I had a pretty darn good spinach dosa here one night.
Via del Pigneto 193
phone: 06 97610172
- I visited Rome in 2007, here is a list of some of the places I visited, and things I saw on that trip. Twenty things I encountered in Rome.
- Kristina Gill is the Rome-based editor of one of my favorite cooking series - the in the kitchen with section on Design*Sponge. Here's her round-up of Vintage Furniture Shops in Rome. Related, the Design*Sponge Rome Design Guide.
- Photographer Penny de los Santos spent time photographing neighborhoods in Rome for the April 2010 issue of Saveur Magazine. You can see a number of her shots here.
- I ran into Rachel a couple times while in Testaccio, a total fluke. She was nice enough to introduce herself and say hi to me on the street. Her Rome-centric food blog has lots of appealing recipes and lovely photos to match.
- New York Times: 36 Hours in Rome by Rachel Donadio
- Elizabeth Minchilli in Rome: favorite places. I also wish I'd seen this sooner: Elizabeth's Rome.
I'm sure many of you have favorite places that I missed, or never got to on this trip. Please feel free to post them in the comments. -h