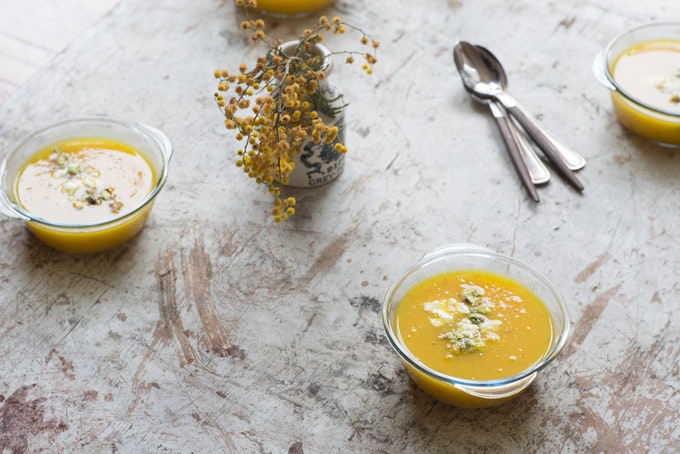 Saffron Yellow Pepper Soup Recipe
One of the things I've been working on lately is a little booklet related to QUITOKEETO. I think of it as a small 'thank you' to all of the people on our mailing list, many of whom we've been lucky to meet or email with over the past two years. It's a summer inspiration board in booklet form filled with recipes, photographs, sights, & sounds. Just a little something to share, filled with things we're excited about, free to download. We even dusted off the old Olivetti Valentine to type the recipes. The final touches should come together in the coming days, and if you're on the mailing list, you'll get the link as soon as it's ready. In the meantime, here is one of the recipes from it. A summery saffron soup enjoyable hot or cold, topped with crumbled feta and crushed green pistachios. Enjoy! -Heidi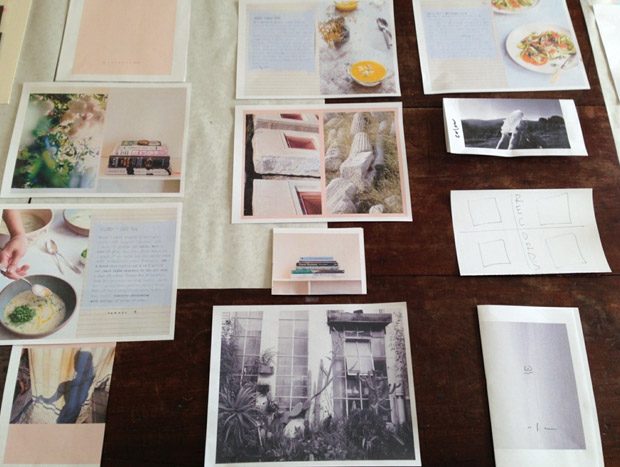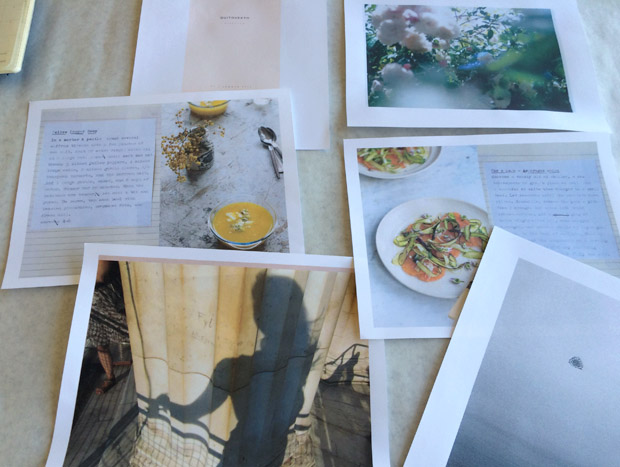 A few in-process shots out on the dining room table.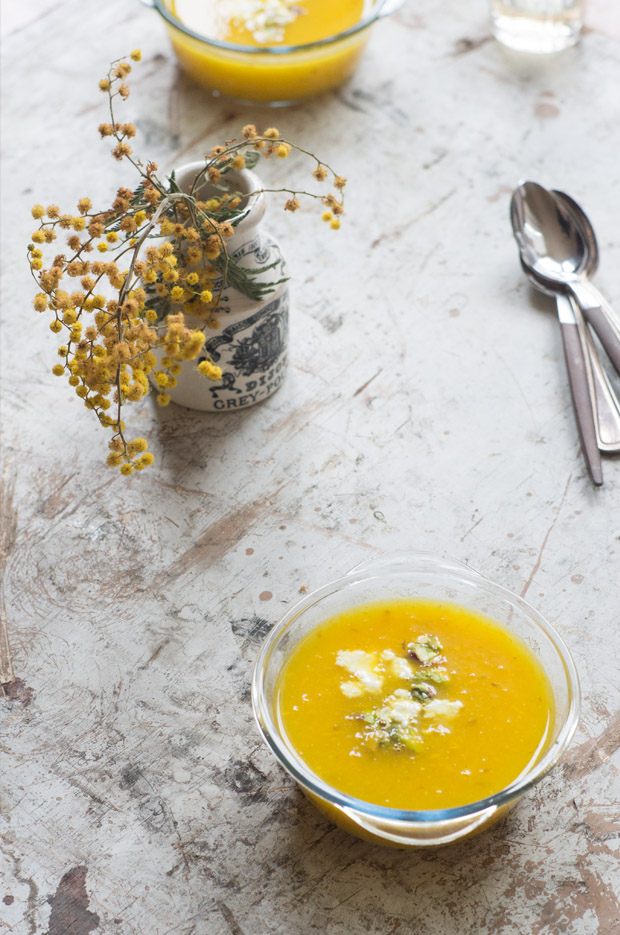 The soup is simple, and tasty. The recipe calls for yellow peppers, but orange peppers are sometimes more readily available, and they'll work beautifully as well. -h
Sign-up here, if you'd like to receive the first QUITOKEETO dispatch. We're excited to share it with you!
Saffron Yellow Pepper Soup
This soup is incredibly simple, yet interesting. In a mortar and pestle crush several saffron threads with a few pinches of sea salt. Heat 2 tablespoons of extra virgin olive oil in a large pot. Saute until soft, but not brown: 5 sliced yellow peppers, 1 sliced large onion, 2 sliced garlic cloves, 1/2 teaspoon turmeric, and the saffron salt. Add one large potato, cubed, and 6 cups of water. Simmer for 20 minutes. When the potatoes are tender, let cool a bit, and puree. Taste and add more salt if needed. To serve, top each bowl with toasted pistachios, crumbled feta, and fresh dill.
Serves 4-6.
Prep time: 5 minutes - Cook time: 20 minutes