Shallot Vinaigrette Recipe
A bit of very belated Spring cleaning + a shallot vinaigrette made with rosé wine in place of vinegar.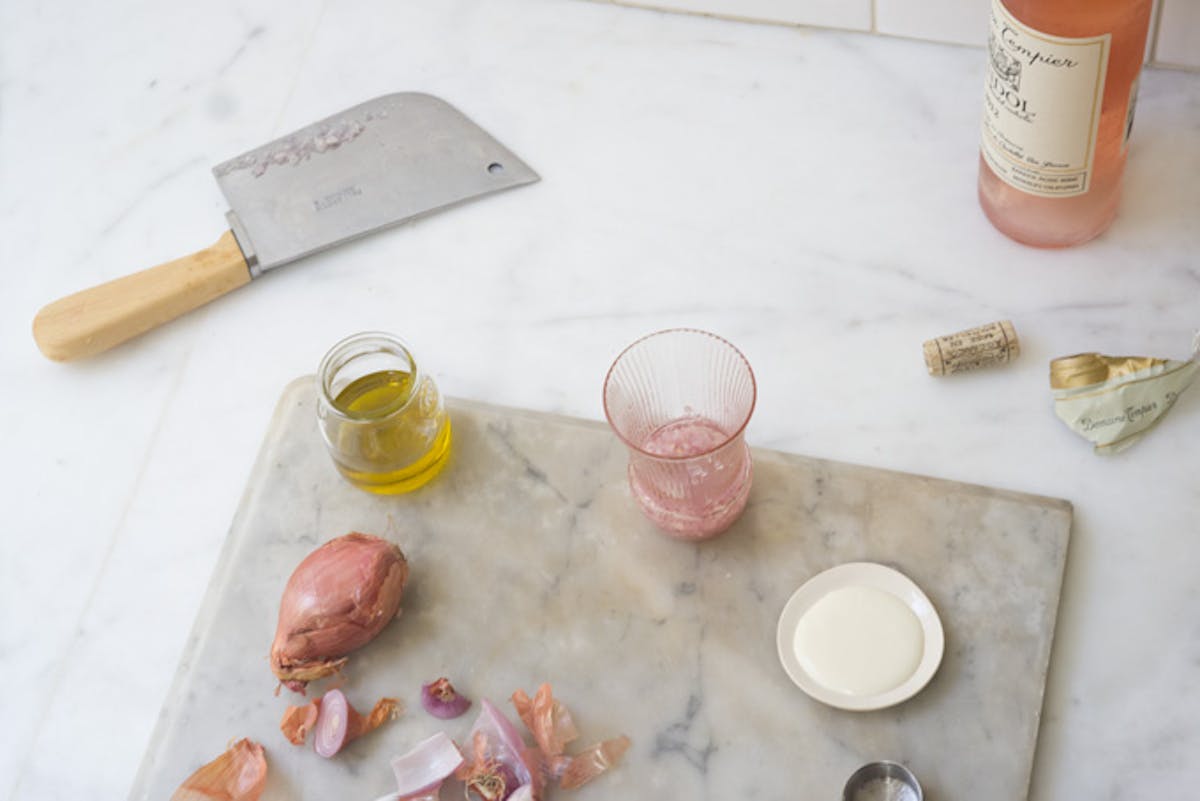 A few weeks back, I tried to clean and organize a couple of the most chaotic areas in our house. It was the pantry first, and then the refrigerator (which happens to reside directly next to the pantry). Books were purged, magazines passed along, laundry washed. It all looked great for about five minutes. In the process, I found a handful of rogue shallots, that had somehow migrated from the kitchen. They were clustered near a tower of tart pans until I picked them up, moved them back to the kitchen, and minced them into this shallot vinaigrette later in the evening. There was a bit of a twist - I made the dressing with rosé wine in place of vinegar. It's extra shallot-y, but because of the technique I use, the shallots are more flecks than pieces, and they cling perfectly to all the things I love this time of year - little gems, avocado, roasted tomatoes, panzanella...
I suppose this wouldn't technically be considered a vinaigrette, because I'm using rosé in place of the white wine vinegar I typically use. But, I like the way it lends a bit of acidity, but in an entirely different way than vinegar does. Play around with the balance - depending on your wine, shallots, and olive oil, you'll want to tweak with a bit more/less wine and olive oil, and, of course, salt....and if you feel like you need a bit more edge, a kiss of lemon juice or white wine vinegar will bring it into focus.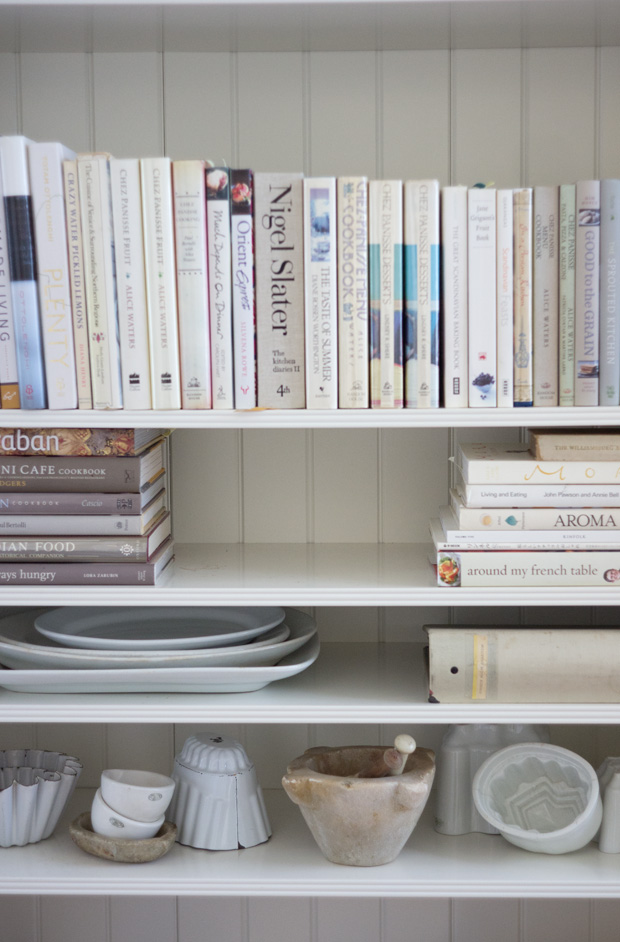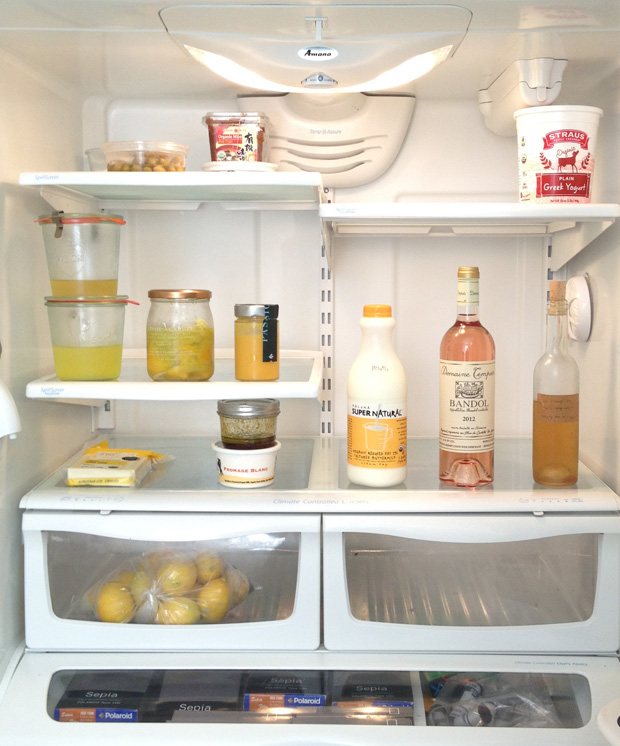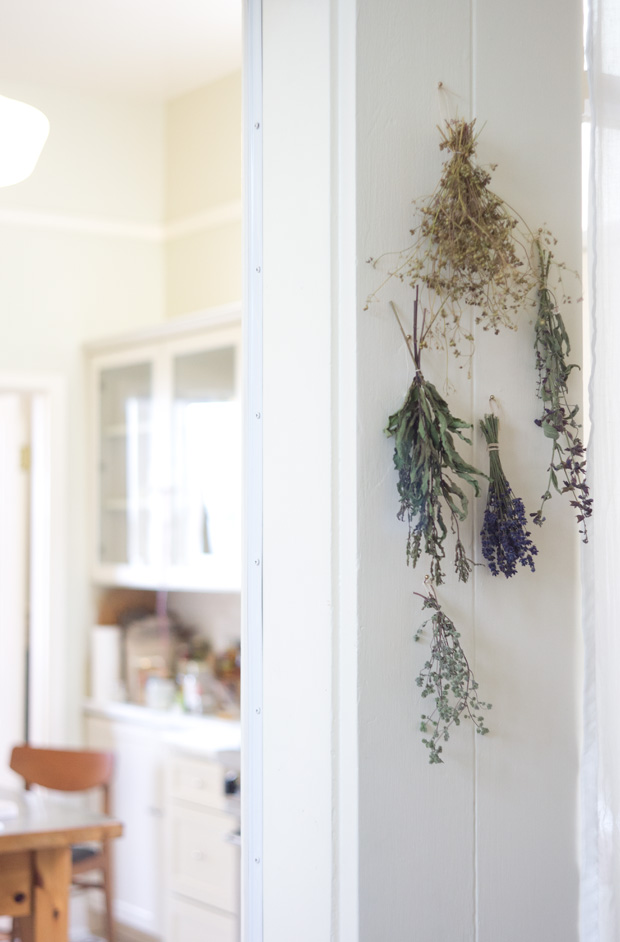 I took that photo of the refrigerator with my cellphone, and have looked at it a number of times since. The verdict: nearly unrecognizable - vegetables and leftovers made their way back with in a day or two, and now I'm back to pushing, stacking, and jockey-ing every time I open the door. But it did feel good while it lasted. :/
Shallot Vinaigrette
If you don't have a bottle of rosé wine on hand (and ready to drink) just swap in 1 1/2 tablespoons high-quality white wine vinegar.
1/4 cup very finely minced shallots
1/4 teaspoon fine grain sea salt
3 tablespoons rosé wine
a generous pinch of sugar (or equiv. honey)
5 tablespoons extra virgin olive oil
1 tablespoon crème fraîche or a splash of cream
On a cutting board sprinkle the minced shallots with the salt. Using your knife, chop and smash through the pile a few times, until you end up with a shallot paste. Transfer to a bowl and add the rosé wine and sugar. Set aside for at least 10 minutes. Slowly add the olive oil to the shallot mixture, whisking into an emulsion. Add the crème fraîche and continue to whisk. Taste and add more salt, sweetness, or rosé wine, adjusting to your tastes.
Makes 2/3 cup.