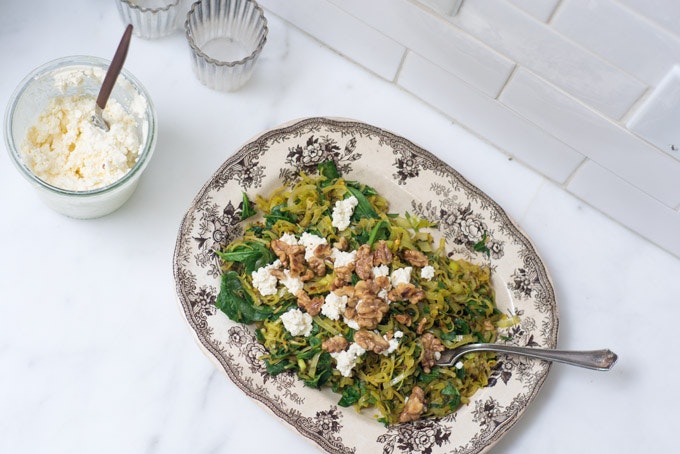 Spiced Spinach with Walnuts Recipe
Simply stated, this is a spinach recipe you should try. It's an adaptable dish that downshifts seamlessly from main attraction to supporting role depending on the quantity of leftovers at hand. The jist: a hot pan filled with all manner of things that work well with spinach - toasted walnuts, shredded mint, lemon, a host of spices, and a good amount of leeks that are cooked until silky tender. Loaded with spinach greens and healthful spices like turmeric and cumin - this is the sort of preparation I favor, in part, because it adds such a nutritional punch to my day while still being interesting, satisfying, and easy to pull together.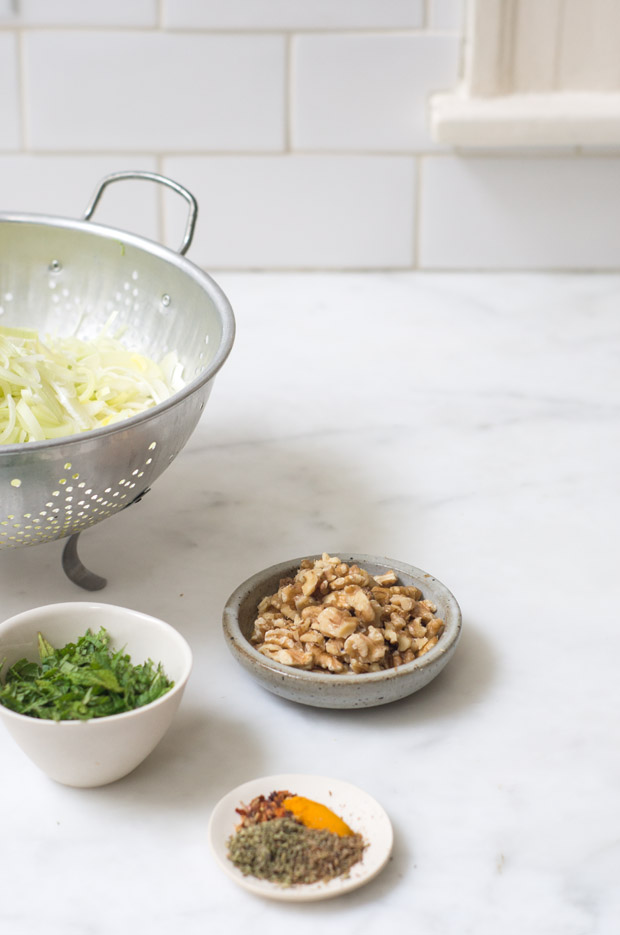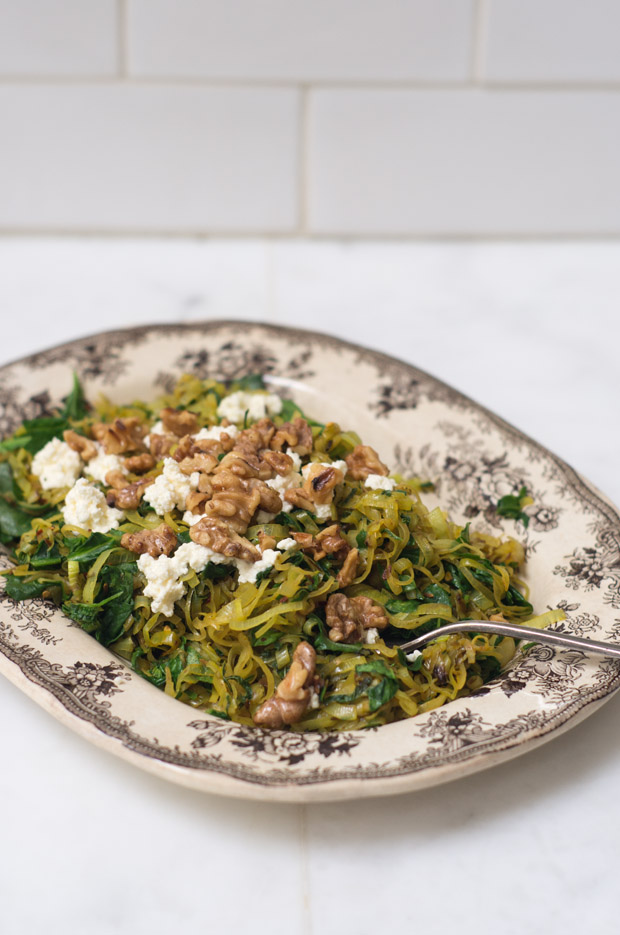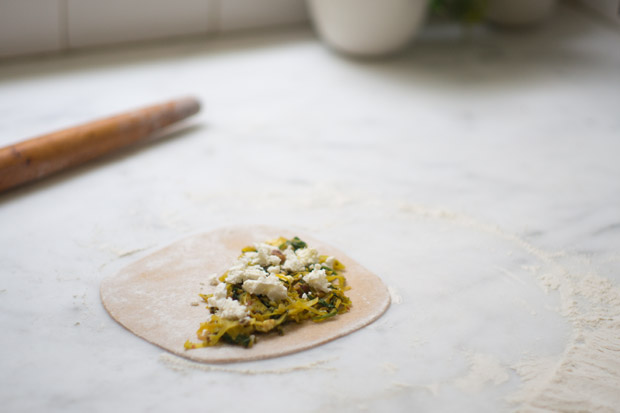 Most of you realize, the majority of my cooking never makes it onto this site. I general share the recipes I love most, the gems, the one's I'm confident you might enjoy taking for a spin in your own kitchens. This fits the bill - I prepared it twice this week and loved the possibilities the leftovers inspired. This spinach became the stuffing in both parathas and calzones. It was added to a bowl of brown rice and then topped with a single egg omelette, finely shredded. And then again, topped with pan-fried tofu as a main dish, but freshly steamed tempeh would have been another nice option.
Before I go, a quick thank you - I was so happy to see how many of you made the broccoli soup last week! It's always exciting for me to see the recipes I feature here make the jump into your kitchens (the whole point, really). Hope you enjoy this one as much. xo -h

A Good Spinach Recipe
Be sure to wash the leeks well of dirt and grit after slicing them. You can make quick work of it by using a colander.
3 tablespoons sunflower oil, ghee, or clarified butter
3/4 teaspoon fine grain sea salt
4 large leeks, trimmed & thinly sliced
3/4 teaspoon chile flakes, or more to taste
3/4 teaspoon cumin seeds, lightly crushed
1/4 teaspoon ground turmeric
3/4 teaspoon dried oregano
40 fresh mint leaves
4-5 massive handfuls of spinach, very roughly chopped
1 lemon, cut into wedges
1/2 cup walnuts, toasted
1/2 cup crumbled feta, fresh ricotta, or fresh paneer
In a large skillet or pot heat the oil over medium-high heat. Stir in the salt and leeks, and cook until tender - just barely starting to brown, about 7-10 minutes. Stir in the chile flakes, cumin seeds, turmeric, and oregano, and cook for another 30 seconds or so. Add the mint leaves and the spinach, in batches if needed, stirring constantly. Cook until the spinach begins to wilt, and brightens - just a minute or so. Squeeze the juice of one of the lemon wedges into the spinach, stir well, taste, and adjust with more salt if necessary. Serve topped with the walnuts and crumbled cheese.
Serves 6.

Prep time: 10 minutes - Cook time: 12 minutes