Tarragon Oil Recipe
Tarragon oil - one of my little secret weapons. Use it as a finishing oil on soups, as a component of anything bread-centric, and as a vinaigrette base. It's vibrant green with grassy anise notes, and just the sort of thing to keep on hand.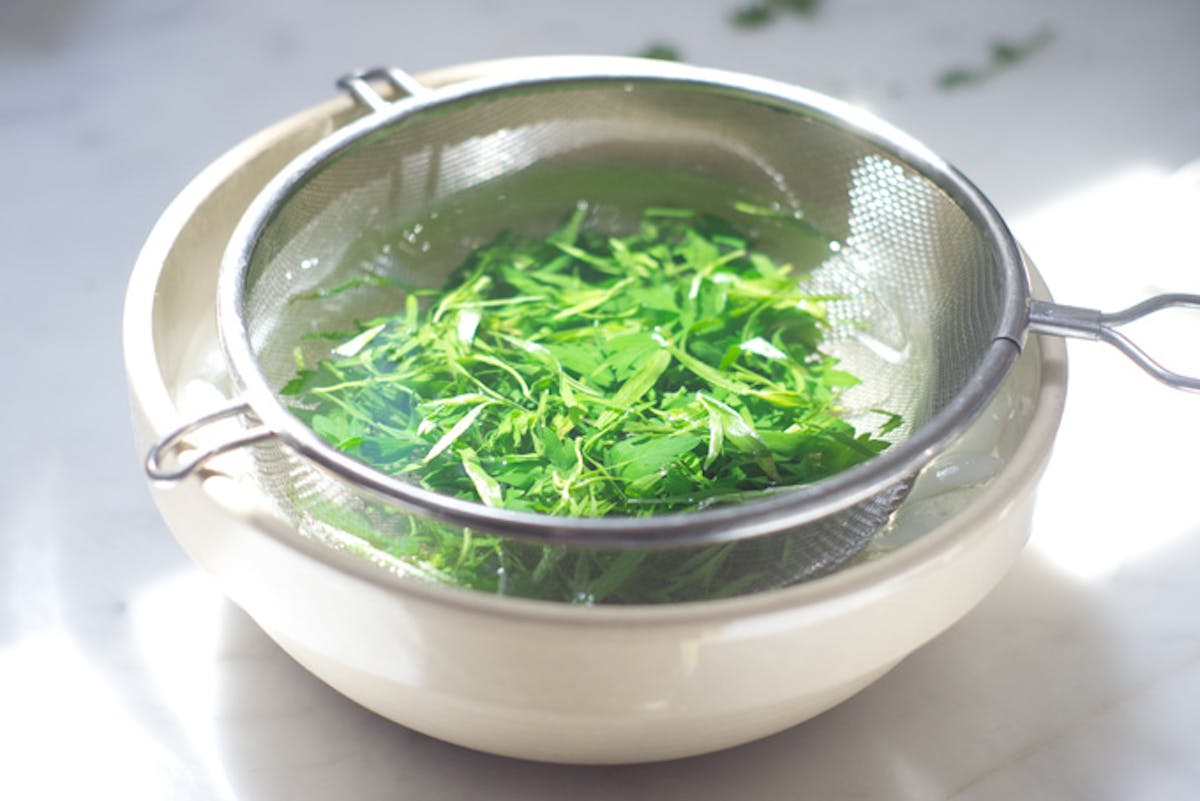 Here's one of the little secret weapons I've kept stocked in my refrigerator all summer. It's a simple tarragon oil. Actually, it's equal parts tarragon, parsley, and olive oil - but I think of it as having tarragon in the limelight. The grassy anise notes and electric color of the herbs permeate the golden olive oil, it's beautiful. I use it as a finishing oil on soups, as a component of anything bread-centric (open-faced sandwiches, panzanellas, etc), and as a vinaigrette base. It's ridiculously good drizzled over simple poached eggs and toast. So, have at it, and let me know if you do anything off-beat or unexpected with it.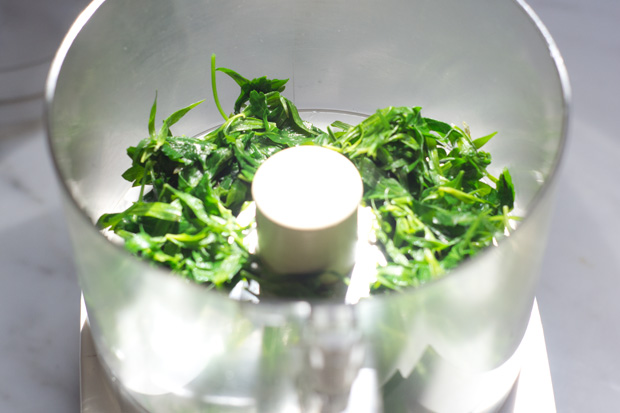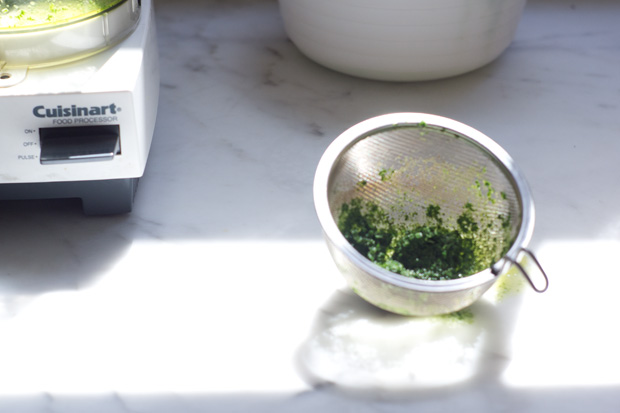 I wrote the recipe below to yield about 2/3 cup (160 ml) of tarragon oil. But you can certainly make more/less depending on how much you're think you're likely to use it - just use the ratio 1:1:1 - tarragon leaves, flat-leaf parsley leaves, extra virgin olive oil.
Also(!) for those of you looking to do a bit of armchair traveling, I posted a handful of photographs shot on my recent Tahoe trip (under separate cover) for any of you who want a peek. xo -h
Tarragon Oil
3/4 cup / 12g tarragon leaves
3/4 cup / 12 g flat-leaf parsley leaves
3/4 cup / 180 ml extra virgin olive oil
fine grain sea salt
Bring a medium saucepan of water to a boil. Salt well, as you would pasta water, and blanch the tarragon and parsley leaves briefly, until bright green - just 10 seconds or so. Work quickly to drain, and transfer to a bowl of ice water. Drain once more, and pat with a clean cloth to remove as much residual water as possible. Use a food processor or blender to puree the leaves and olive oil until smooth - at least a minute or so. Strain through the finest sieve you have, alternately, you can use triple-lined cheese cloth. I use a tea strainer. Discard the soilds and transfer the oil to a jar. It keeps, refrigerated, for a couple weeks, but bring to room temperature to use.
Makes 2/3 cup.
Prep time: 5 minutes - Cook time: 5 minutes