Ten Days in South America Recipe
A whirlwind trip to Chile and Argentina with my friends Gwen and Mai. From Santiago to Buenos Aires - and dozens of wineries and restaurants in between, I returned with a notebook full of notes, stories, and recipe ideas.
About a month ago I sent an email to my friend Gwen. I asked her to let me know the next time she was heading down to Chile. She works for the Huneeus family at Quintessa in Napa. They also own Veramonte in the Casablanca Valley just a short drive outside of Santiago Chile, and she travels there often. She replied immediately that a trip was in the works - she was in the process of booking her flight. The plan was to meet up with her friend Mai (who is Chilean and also works at Quintessa), head over to Mendoza (a wine region just a short hop over the Andes in Argentina), and then back to Santiago for a couple days of work/meetings. I asked if I could tag along, they said no problem, we tacked a few days in Buenos Aires onto the tail end of the adventure, and I started packing. It was an exciting whirlwind of a trip and I returned with a notebook full of notes, stories, and recipe ideas that I look forward to weaving into the site over the coming months.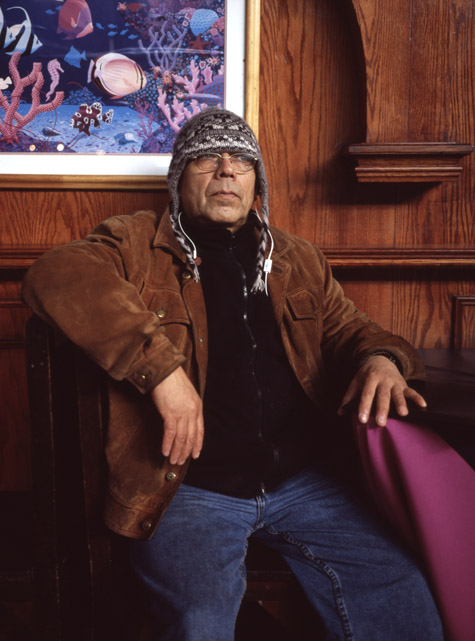 For starters, I thought I'd share with you the day-by-day broad strokes of trip, links to the places we ate, stayed and visited, along with a few of the faces I encountered along the way. Thanks to Gwen and Mai for letting me tag along at the last minute, and for introducing me to their friends (and in Mai's case family!). Also, to all the individuals who were so generous with their time - we were greeted with open doors, stories, and friendship all along the way.
8/2: Getting to South America
American Airlines San Francisco to Los Angeles ---> LAN from Los Angeles to Santiago, Chile ---> Stunning flight over the Andes Mountain range - LAN Santiago, Chile to Mendoza, Argentina
8/3: Arrive in Mendoza
Checked into the Park Hyatt Mendoza, on the Plaza de la Independencia, about fifteen minutes from the airport. Went for a run on the treadmill at the hotel and then walked around central Mendoza. It was a Sunday so not much was going on. Just around the corner from the hotel we tasted a bunch of local wines at The Vines of Mendoza Tasting Room (if you go ask for Emilia Martinez, she did a great job guiding us through the wines). I did the Las Muestras flight, a sampling of signature regional varietals and Gwen did Las Reservas de Argentina, the reserve selections. And we also ordered a fantastic plate of cheeses from the area.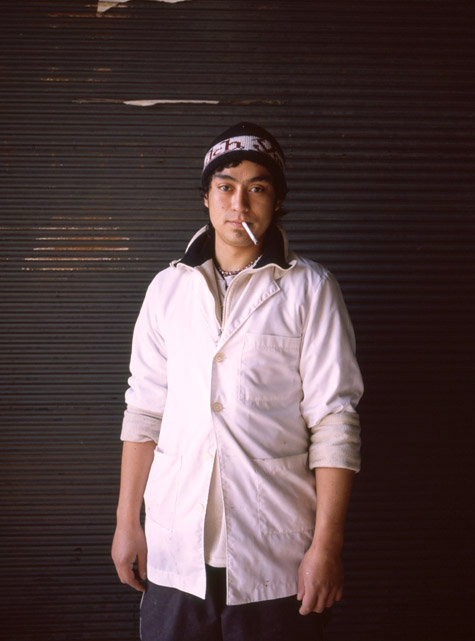 8/4: Lujan de Cuyo, Mendoza Wineries
Picked up our other friend Mai from the Mendoza airport. The Mendoza region is best known for its Malbecs and many of the wineries are a short drive outside Mendoza's city center. Having a driver was key to covering a lot of ground, and both drivers we had were great. If any of you want the details on the car company we used email me and I will track down that info for you. First stop - Carlos Pulenta Winery. Lunch at Club Tapiz's Terruño restaurant, Maipu. Onto Achaval Ferrer Winery, and back to Carlos Pulenta for a tour of his winery. Checked into Posada Borravino before dinner at 1884 Francis Mallmann at Bodega Escorihuela.
8/5: More Mendoza Wineries
- We ran into Laura Catena at dinner the previous night and she was nice enough to invite us to Catena Zapata - not a bad place to kick of the day and get my camera warmed up. Next up - a tasting at Vina Cobos, and then up the road for a quick tour of Cavas Wine Lodge. Lunch was great - we did a tasting and visited with Mai's friend Sebastian and his family and colleagues at Bodega Ruca Malen. They did some delicious vegetarian inspired food pairings for me - a couple in particular used everyday ingredients (like zucchini and eggplant) in delicious and unexpected ways. More to come on this front in a future post. We were running a bit late and missed our appointment at Terrazas de los Andes, so we ended up stopping off at Marcelino Wine Store on the way to the airport instead. Flew from Mendoza, Argentina to Santiago, Chile, and checked into the Ritz-Carlton, Santiago. Walked up the street for dinner at Akarana.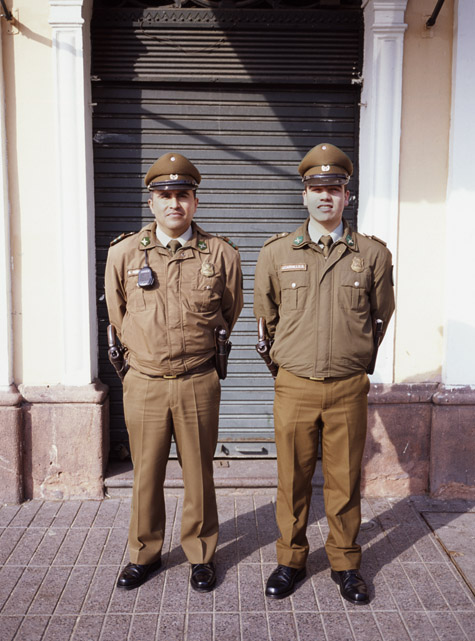 8/6: Santiago, Chile
I hung out solo in Santiago. Started my day with a macchiato from one of the numerous Starbucks within shouting distance of the hotel (Chile is not known for its coffee). Then took the impeccable subway system to the Mercado Central de Santiago. Took the subway back in the direction of the hotel but got off to try to find one of the tortas shops a friend told me about over dinner. Found the tortas, had another coffee and decided to walk back to the hotel from there when I stumbled on Organisk - a little organic/natural foods shop. I ended up chatting with one of the owners for a while, they had some great products in stock. Freshened up at the hotel before enjoying a fantastic lunch at Rai with friends Paulina and Roberto (of Chileangourmet). They took me to one of their favorite spots where Chef Raimundo Tagle is doing some very cool things with Chilean ingredients - I'll write about the specifics (and why I'm such a fan of the work Paulina and Roberto are doing in Chile) in a future post. Went for a run on the treadmill back at the hotel and decided to stick around the hotel. Went downstairs and had a veg. club sandwich at Ritz-Carlton Wine 365 and then did a tasting flight of Chilean white wines. And chef Leiva gave me an impromptu tour of the Ritz kitchen :)...
8/7: Santiago, Casablanca, and Valparaiso, Chile
Had a leisurely morning and then drove out to the Casablanca Valley for a tasting at Veramonte and a tour of the vineyards. Spent a very special afternoon with Mery and Cristian at the Eden-esque Matetic. I got to walk the vineyards with alpacas, see how Mery makes her delicious Torta del Rosario - made from the milk of the sheep on the ranch, and watch the sunset behind the hills. I threatened to move in. We then drove to coastal Valparaiso and checked into Zero Hotel (if you go, splurge for a room with a view). A big group of us walked down the hill for dinner at Pasta e Vino Ristorante.
8/8: Valparaiso, Chile
Coffee and breakfast on the patio, and then a walk around Valparaiso. We stopped off at Casa Museo La Sebastiana before a drive out to Quintay. Then we headed back to Santiago, and checked back into the Ritz-Carlton. Got back in time to hit up Pura and Pueblito Los Dominicos for a bit of shopping before everything closed for the night.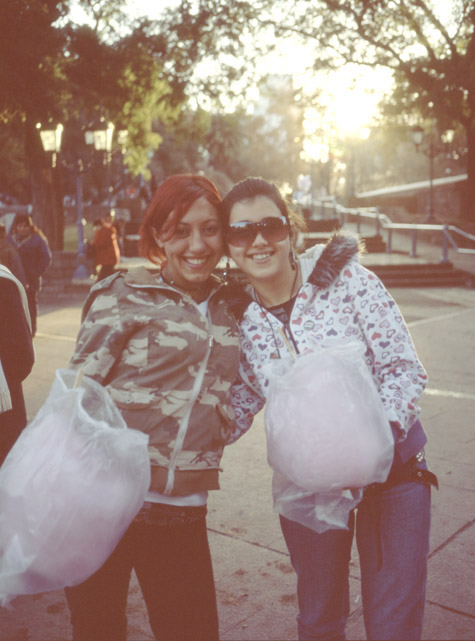 8/9: On to Buenos Aires, Argentina
On to Buenos Aires where we grabbed our luggage and hopped into a cab to the Palermo Viejo neighborhood. Five Cool Rooms was the destination. Grabbed some lunch and walked around Palermo Viejo - great shopping on the cheap. Stopped at Bar 6 a bit later for a caffeinated pick-me-up, and eventually ate dinner at Bereber - all walking distance from the hotel.
8/10: Buenos Aires, Argentina
San Telmo Antique Market in the morning - loads of vintage cameras, costume jewelry, and vintage wind-up alarm clocks and old, colorful South America license plates. Walked around a bit then hopped into a cab and went to La Boca which ended up over-the-top touristy - we only stayed about 15 minutes. Lunch in Recoleta. Back to Palermo Viejo, where we had dinner at Bar Uriarte.
8/11: Buenos Aires, Argentina
Took a taxi to the Casa Rosada, and then a walked up the street to Cafe Tortoni. Walked from there over to the Puerto Madero district where I squirreled away snacks for the plane at I Fresh Market. Checked out El Gato Negro spice shop. And then took yet another cab to Bio in Palermo for lunch. Back to Palermo Viejo, sat out a thunder storm at Bar 6 and then Mott, before having dinner somewhere not worth mentioning.
8/12: 24 hours of flying
Checked out of hotel. Never-ending series of flights home. LAN Buenos Aires ---> American Airlines Santiago, Chile ---> American Airlines Miami, Florida ---> American Airlines San Francisco, California. Back home before noon in time for lunch with Wayne.