Tofu Amaranth Salad Recipe
A good number of you were curious about the tofu and amaranth salad pictured next to those chive pancakes I posted a few weeks back. Here's the recipe. Thanks for your patience!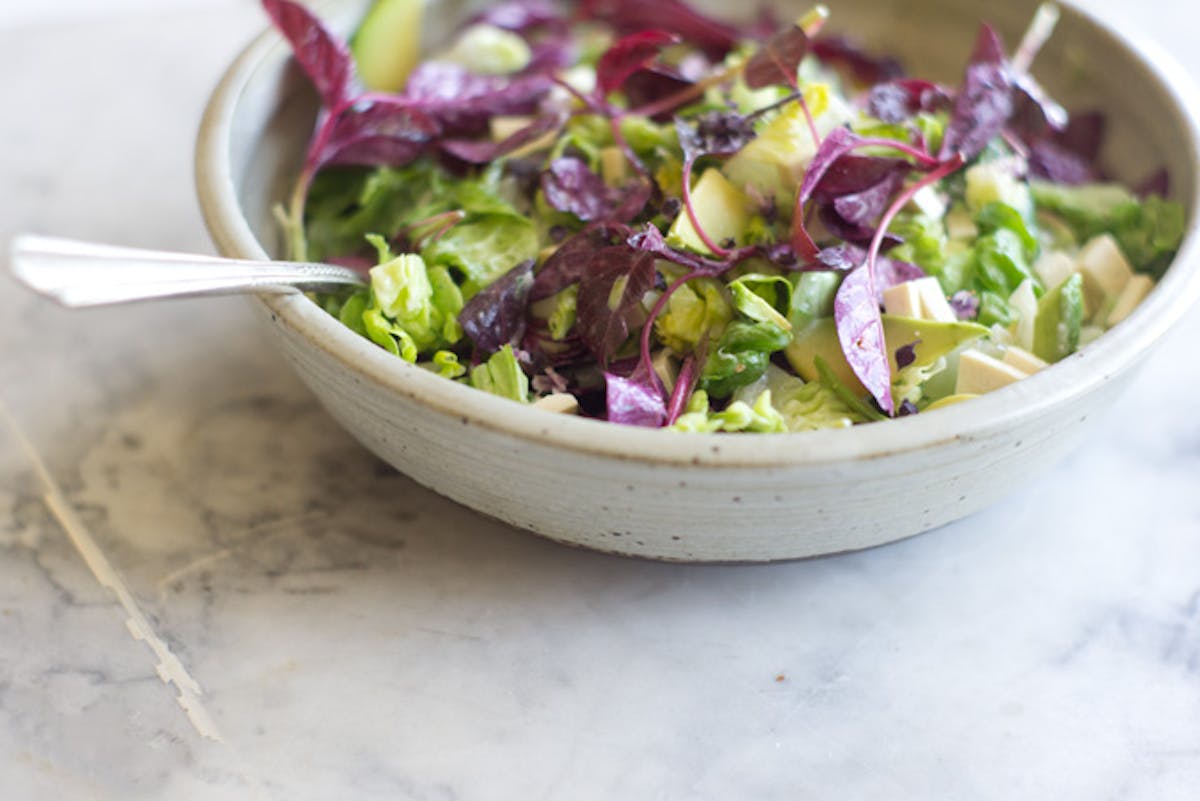 A good number of you were curious about the tofu and amaranth salad pictured next to these chive pancakes a few weeks back. Apologies for taking so long to write it up! The salad was inspired by two things. I wanted to make something with crunch, structure, and creaminess to go along (or inside) the paper-thin chive pancakes. And, I wanted something fresh, with a nice protein component - enough to make a meal of. I picked up beautiful little gem lettuces, fuchsia amaranth leaves, ripe avocado, and flowering basil. The dressing was coconut milk based. I used a partial can for the crepe batter, and didn't want the rest to go to waste, so it ended up in the dressing. I'm imagine a coconut green goddess dressing would also be great.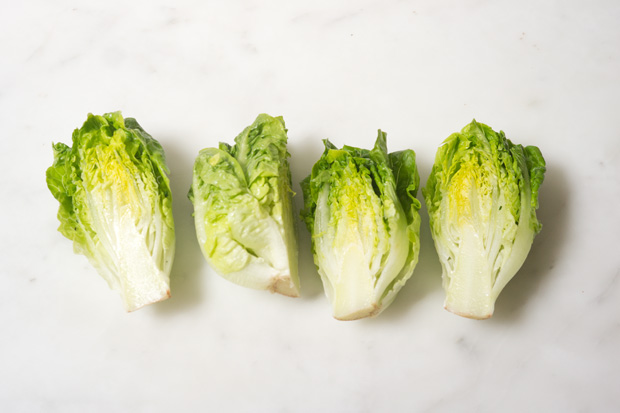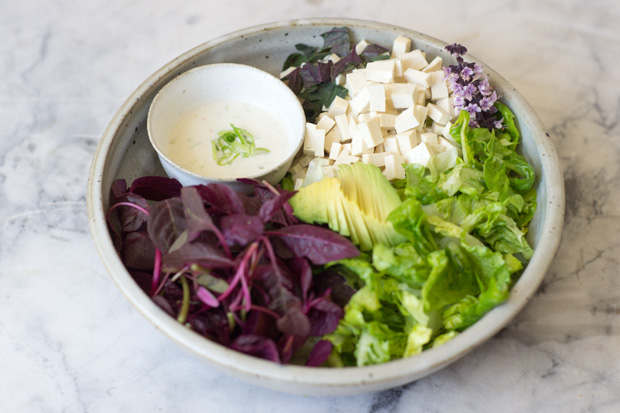 It's not a big deal if you can find amaranth leaves...just toss whatever you like into this bowl, really. The little gems, avocado, and dressing are a nice backdrop for all sorts of things - as we're heading toward fall, I think a roasted squash version would be equally nice! Or do a version with grilled tofu. Thanks again for your patience. xo -h

Tofu Amaranth Salad
HS: If you can't find little gems, any structured lettuce will work here - baby romaine would be a nice substitute.
1/2 small clove garlic, peeled
1/4 teaspoon red chile flakes
1/4 teaspoon fine grain sea salt, plus more to taste
1 tablespoon sunflower oil

4 scallions, thinly sliced 

2/3 cup / 160ml coconut milk (full fat)

2 tablespoons fresh lemon juice, plus more to taste

2-3 heads of little gem lettuces, cored and sliced into 1/2-inch ribbons

a handful of amaranth leaves, or red lettuce, or spinach
12 ounces extra firm tofu, pat dry and cut into tiny cubes
1 small handful of basil leaves
1 small avocado, thinly sliced
Start by making the dressing. In a mortar and pestle, smash the garlic and chile flakes into a paste along with the salt. Alternately, you can use a food processor. Add the oil and the scallions, and smash or chop a bit more. Transfer the mixture to a jar or bowl, and whisk in the coconut milk, then the lemon juice. Taste, and adjust with more salt or lemon juice if needed. You can store the dressing in a refrigerator for up to a week.
Be sure your lettuce and amaranth is well washed and dried, then combine in a bowl along with the tofu and basil. Toss gently. You can either dress at this point or serve the dressing to the side. Add the dressing a bit at a time, until the lettuce is coated to your liking. Taste, and salt, if needed. Add the avocado last and give the salad once last gentle toss.
Serves 4.