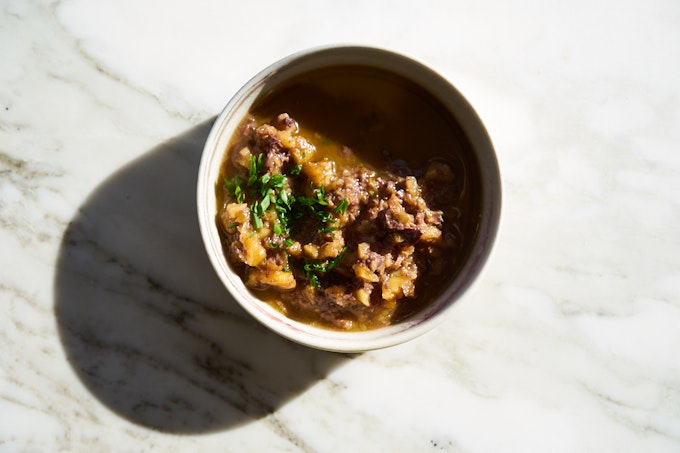 Walnut Olive Miso Magic Sauce Recipe
While, in my book, this will forever be the original magic sauce, this chunky walnut olive miso creation is worthy of the name as well. It works its magic by making everything it goes on more delicious in a deep, savory, nutty, umami way. You combine toasted walnuts, olives, miso, a dusting of oregano, and a dollop of tahini into a chunky condiment of sorts. The tahini lends just the right hint of creaminess.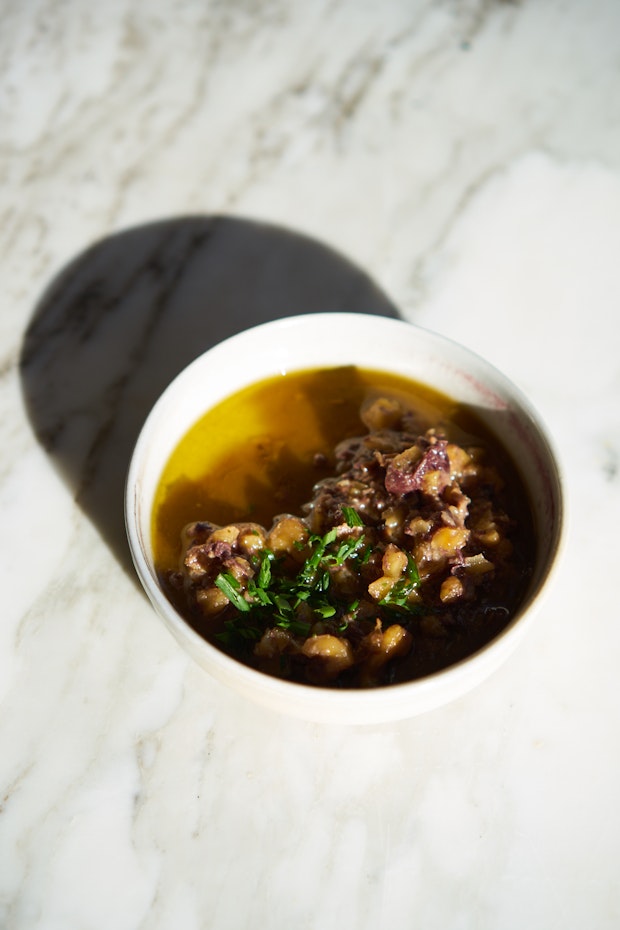 When I say it boosts everything, I mean from pasta and crackers, salads and soups, tarts and toasts. You think something is good? A dollop (or more!) of this will make it better. It's also quite flexible, you can make it with hazelnuts, or pine nuts, or even toasted almonds. I even make it with green olives and then stir it into farro for a quick meal. Delish!
Walnut Olive Miso Magic Sauce
10 oil-cured black olives, pitted and chopped
3 garlic cloves, peeled
1/2 cup extra-virgin olive oil
1 1/4 cup toasted walnuts, roughly chopped
1 1/2 teaspoons miso
1 tablespoon tahini
1/4 teaspoon oregano
juice of 1/2 a lemon
If you have a mortar and pestle, use it to smash the olives and garlic together. Put the olive oil in a small saucepan, add the olive mixture, and stir over low heat, until the garlic is aromatic, a minute or so. Remove from heat, and then add the walnuts, miso, tahini, oregano, and lemon juice. Use immediately, or cover and store refrigerated for a few days.
1 1/2 cups
Prep time: 5 minutes - Cook time: 5 minutes