Sea Salt Baked Potatoes
If you want to know how to bake potatoes like a pro, keep reading. I love this baked potato recipe, resulting in perfection every time. Crispy jackets split open to reveal a fluffy white potato interior.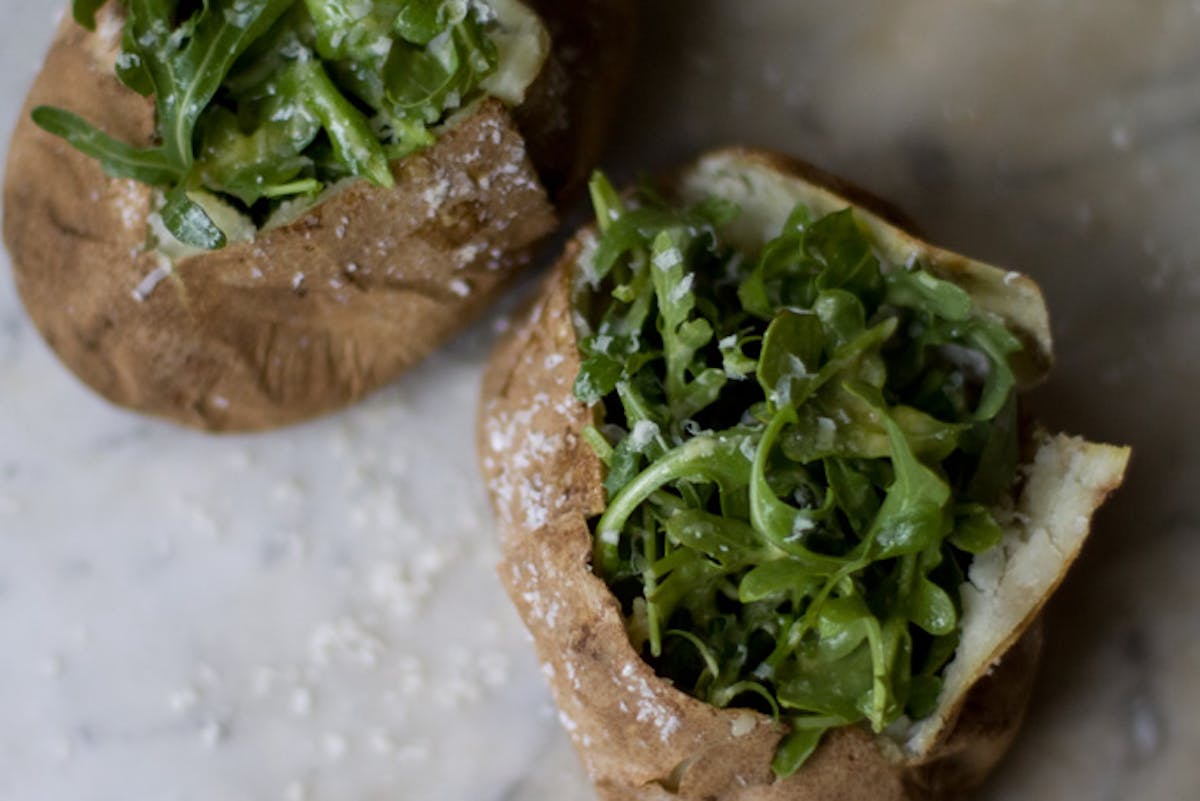 I don't know what happened, but it has been years since I've baked potatoes. And by baked potatoes, I mean the classic kind - crispy jackets that split open to reveal a fluffy white potato interior. The kind of potato flesh that likes to drink butter and mainline salt. On a quick grocery run after returning from Marfa, the russets were calling me. I remembered a simple, sea-salt baked potato recipe in Nigel Slater's Tender, grabbed some arugula, and was pretty confident I had everything else I'd need at home. If you want to know how to bake perfect potatoes, keep reading.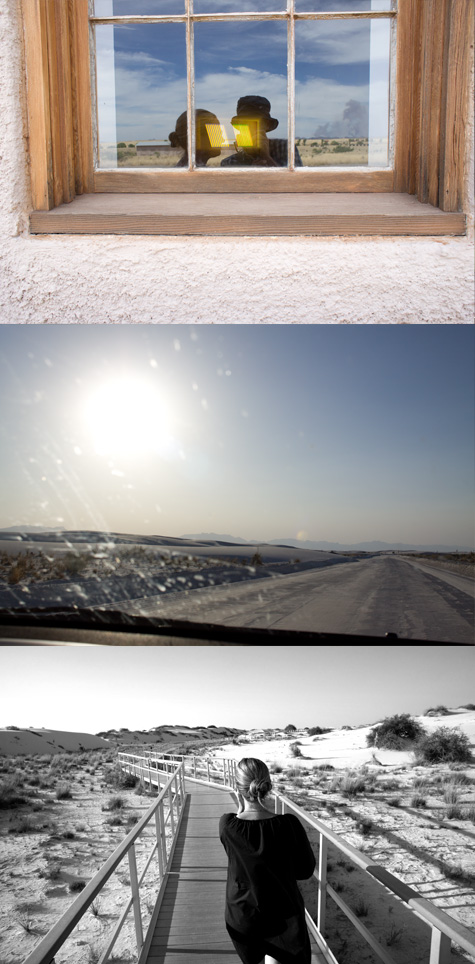 On the road trip front, a number of you have asked, somewhat incredulously, why we would drive to Marfa, Texas. To which I sort of tilt my head, and start thinking more about it. There seems to be a long answer and a short answer. The short? We went to see visit this. The longer answer - we drove through Palm Springs, and Valentine, Canyon de Chelly, and Willcox. And cooked at beautiful rest stops, and took lots of pictures, and caught up on magazines, and sat in the sun, and saw this, and ate dinner outside more nights than not. I've driven through the Southwest and parts of northern Mexico a good number of times now, and West Texas is particularly beautiful. When you're out in the middle of the desert, its quiet. So so so so quiet. I love it.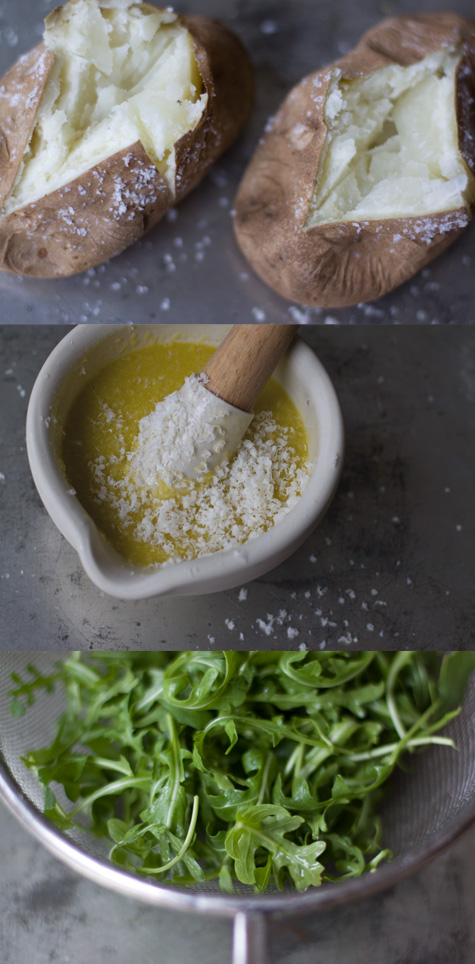 The potatoes? Really good too - give them a go. The spicy arugula and luxe dressing works perfectly. Top with a fried egg, and you've got a meal on your hands.
Sea Salt Baked Potato Recipe
I found some fantastic arugula, so that is what I used. But I could imagine using whatever green salad you like - spinach, baby romaine, maiche, etc. And I used big russet potatoes. The dressing calls for a raw egg yolk, if you're uncomfortable eating raw egg, swap in another favorite, luxe or creamy-ish salad dressing - this buttermilk one would be good, or this one, or the gribiche in Super Natural Every Day.
Ingredients
2

large baking potatoes

flaky sea salt

butter or olive oil

2

large handfuls of arugula
dressing:
1

tablespoon

Champagne or tarragon vinegar

1

teaspoon

Dijon mustard

a egg yolk

1/3

cup

extra-virgin olive oil

2

tablespoons

grated Parmesan

2

teaspoons

freshly squeezed lemon juice
Instructions
Preheat your oven to 400F / 200C degrees. Scrub the potatoes, prick them all over with a fork, and sprinkle generously with sea salt. Bake the potatoes until tender throughout. This can take an hour for large potatoes. Less for smaller spuds.
Make the Dressing:
While the potatoes are baking, make the dressing. Whisk the vinegar, mustard, egg yolk, and olive oil with a big pinch of salt. Then whisk in the cheese, and finally the lemon juice. Taste, make any adjustments, and set aside.
Load up your Potato:
Slice a big cross into the top of each potato, then gently but firmly push in on the ends of each potato. This way the tops open up, and you can begin to spoon out a bit of the potato filling. Add a pat of butter/olive oil to each potato, or a splash of the dressing and a bit of salt. Toss the arugula with a generous amount of the dressing, and then pile it into the potatoes. You'll likely have some leftover dressing to enjoy as needed with the salad and skins.
Related Recipes
More Recipes
Popular Ingredients